Tech Tuesday launches today in Davos, Switzerland to bring tech leaders together
Tech CEOs and visionaries meet to have quick talks and intimate conversations with other influencers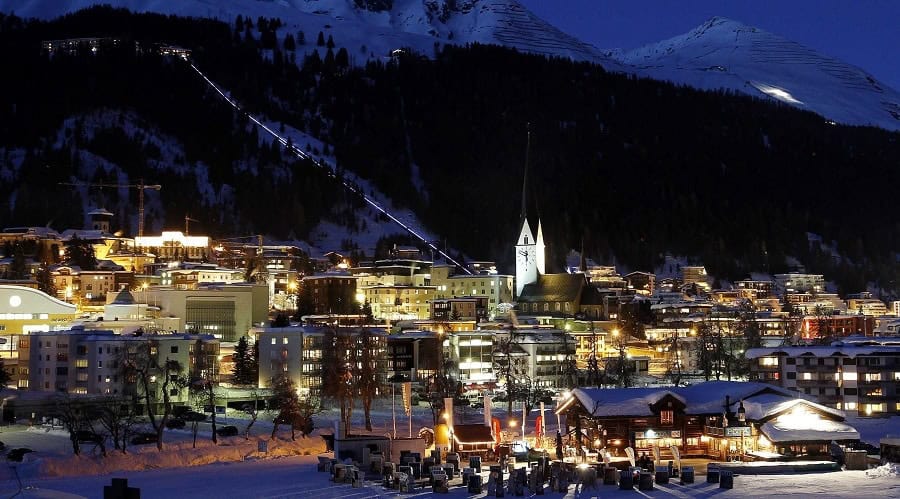 In addition to the World Economic Forum which launches today in Davos, Switzerland, there is a smaller, more intimate gathering happening in Davos today, as well. While the World Economic Forum hosts thousands of business leaders and innovators (and Trump), Tech Tuesday in Davos, is an invitation-only meetup being held at the Steigenberger Grand Hotel Belvedere.
Some of the leading tech pioneers of 2017 will be using Tech Tuesday to discuss emerging trends in tech and the technologies that are driving innovations. The format will not be long, drawn out speeches, however, and will instead be broken down into three to five minute lightning talks. These "lightning rounds" will be curated by Mike Butcher, Editor-at-Large at TechCrunch. The event is being hosted by  Yobie Benjamin, tech pioneer, venture investor, and advisor to over ten tech-related businesses.
Speakers include Eugene Chang, Founder and CEO of Penrose Studios, Ellis Paul,  CEO at Electron, Grapperhaus Ferdinand of PHYSEE, and almost 20 additional CEOs, Founders, and innovators. While there is an overall theme of "emerging tech," there is no central focus as all of these speakers specialize in difference fields and niches. No conference in Switzerland is complete without having some crypto talk, and there are definitely some speakers that will be discussing the new crypto economy at Tech Tuesday. You have Eduard Gurinovich, CEO of mytime, and Alexander Legoshin of Saifu both present with their unique takes on cryptocurrency and their platforms that are based on digital assets.
Tech Tuesdays in Davos is a part of Introducing Leaders which specializes in enhancement solutions and strategic business initiatives for private, corporate, government and UHNWI engagement and promotional strategies. In addition to Tech Tuesdays in Davos, they also hose Arabian Nights in Davos – another social engagement enhancer platform. Tech Tuesday is supported by Cointelegraph as a media partner, M&A PR studio as a PR partner and Envoy World as relationship capital partner.