Technology – Is it a bane or a boon in your relationship?
The serious downside of technology is your addiction to it. If you are addicted, it can push your partner over the edge and lead to divorce or mediation.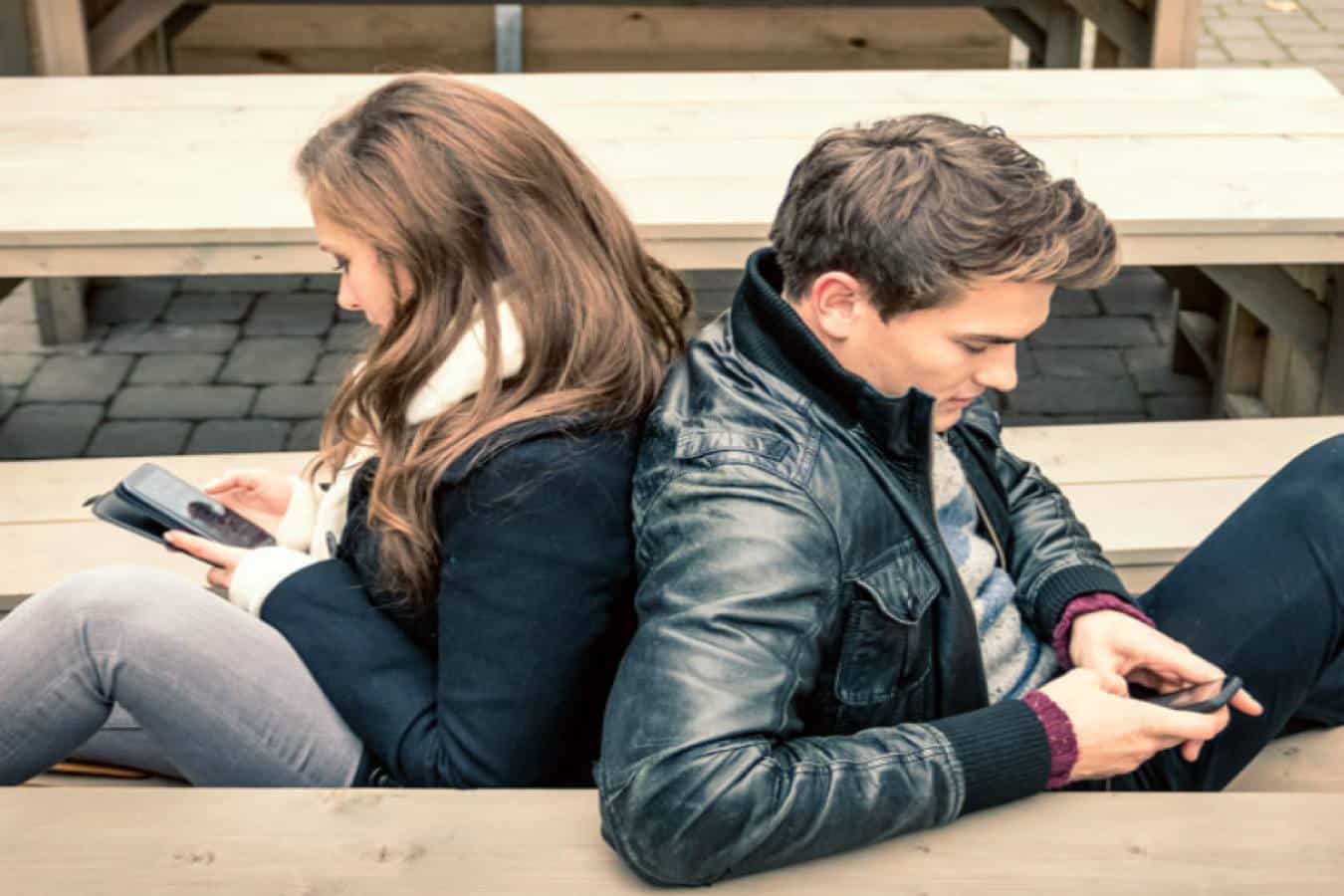 Technological advances have not only made working and interacting easier but have also made life more comfortable.
Now, you don't need to run to the nearest phone booth to make a call to your near and dear ones; you use a mobile phone that is now a part of you. To add to this, thousands of apps are designed to help you in every which way, whether it is for promoting good health, improving your love life or maintaining relationships.
But, every innovation has its downside and technology is no exception, especially where relationships are concerned. Today, people are divided over the use of technology, with some saying that it helps in maintaining relationships, while others are emphatic about its adverse effects.
How technology can improve relationships
There is little doubt that technology has raised the quality of life and made you more connected with others. And despite the doomsayers' prediction that technology is a bane, rather than a boon, it is here to stay. And for a good reason.
Technology not only helps in myriad ways in day-to-day work, but it can also improve relationships, making them ever so stronger. If you are still skeptical, here are six good reasons for you to change your outlook:
Sharing ideas on a common platform: Gone are the days when you shared thoughts with your partner regarding what you both want to do and then conveniently forgot about them. Today, you can create a shared relationship bucket list, in which you can preserve your ideas for posterity, such as vacation ideas, date ideas or whatever you love to do together. This is maintained on an online shared document that takes but a minute to set up. With this, you can keep revisiting the list and pick up or delete a particular activity, without having to remember. And, distance is also no issue, since your partner can check out the list sitting in any corner of the world.
Creating a relationship calendar: A calendar not only tells the day and date but can also act as a romantic reminder. It can also prioritize what you intend doing to strengthen your loving bonds. Whether it is a night out or a sex date or any other scheduled relationship matter between you and your partner, an online calendar makes it happen.
Keeping romance alive by texting: Texting, the good old way to stay in touch, has become an invaluable tool today in maintaining good relationships, especially if you are hard pressed for time and unable to talk on the phone. You can simply forward one-liners, such as "missing you" or "thinking about you" and the like to remain on your partner's mind. You can also forward some romantic messages that you keep receiving on texting apps. This will undoubtedly keep your romance alive.
Sexing it up: In the digital age, sending pictures across the world is a cinch. Why not heat up the relationship by exchanging photos in the buff to ignite passions and letting each other know how much they are missed and yearned for. This digital foreplay is sure to hot things up and make you and your partner wait in eager anticipation.
Making relationship 'Facebook official': Why is marriage such an elaborate affair? This is because you want your near and dear ones to know that you vow to take your partner as your spouse and stick with him or her till death do you apart. This promise in front of so many people is an added pressure to keep the marriage ticking. Technologically speaking, 'Facebook official' does something similar since in this case, the witnesses are hundreds of your Facebook friends who are watching whether you remain committed or go back on your word. This strengthens the relationship.
Using digital notepad as a data collector: Remembering the birthday of your partner is one thing, but remembering his or her preferred dish or favorite eating out joint or things he or she loves can be daunting. But not anymore. An ongoing digital notepad is all that you need to remember what your partner said or did or liked or hated. Using it, you will never be caught on the wrong foot. What's more, your meticulous notes on the hints your partner dropped will never let you rack your brains for gift ideas.
How technology can hurt relationships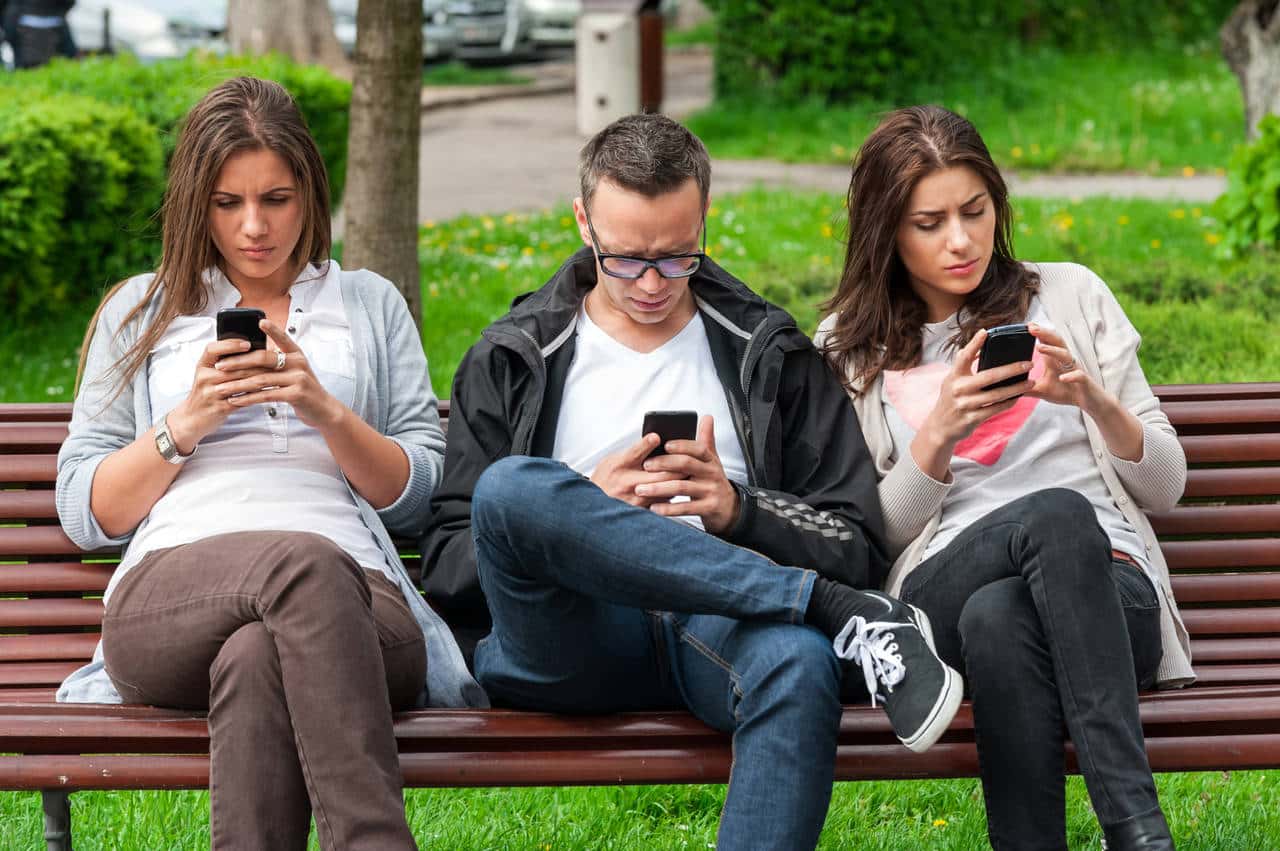 Today, smartphones and tablets you help in carrying your work, leisure, games, photos, music and your life with you. This makes life convenient, but, at the same time, problematic. Remaining always connected with everyone can prove to be a pain.
Imagine the scenario; you are on vacation with your partner with total romance on your mind. But, with office calls, courtesy calls, emails, official messages and what have you, keeping you occupied all the time, you are not really on vacation. This technological burden hardly gives you any time to get into the mood. Even the anticipation of a call can dampen romance and effect relationship adversely.
Thanks to technology, you carry your work problems everywhere you go. Not only are you accessible on call, but you are also easily reachable via video conferencing, wherever you are in the world. What is worse, you just cannot cut yourself off, as you become answerable to a host of people, including your boss.
The lesson that emerges from this is that technology is not at fault, the way you use it, is. You need to severely self-discipline yourself not to use it on occasions, such as vacation, night out with a partner, family get-togethers and the like. This is the only way you can ensure that your relationship survives and thrives.
How to use technology to boost relationship
The words of Henry David Thoreau, the 19th Century American poet, philosopher, and journalist cannot ring truer, when he said, "Men have become tools of their tools." And this obsession with technology is taking its toll on relationships.
But, there are ways you can use technology to work for you. Think out things, that only you can, to find ways in which you can proactively connect with your loved ones to rejuvenate your relationship, without becoming a slave to technology.
The serious downside of technology is your addiction to it. If you are addicted, it can push your partner over the edge and lead to divorce or mediation. In such an unfortunate scenario, you can opt for mediation in divorce attorneys with experience and expertise to put a rightful claim on what is yours.