That's Right! The app that is taking game shows mobile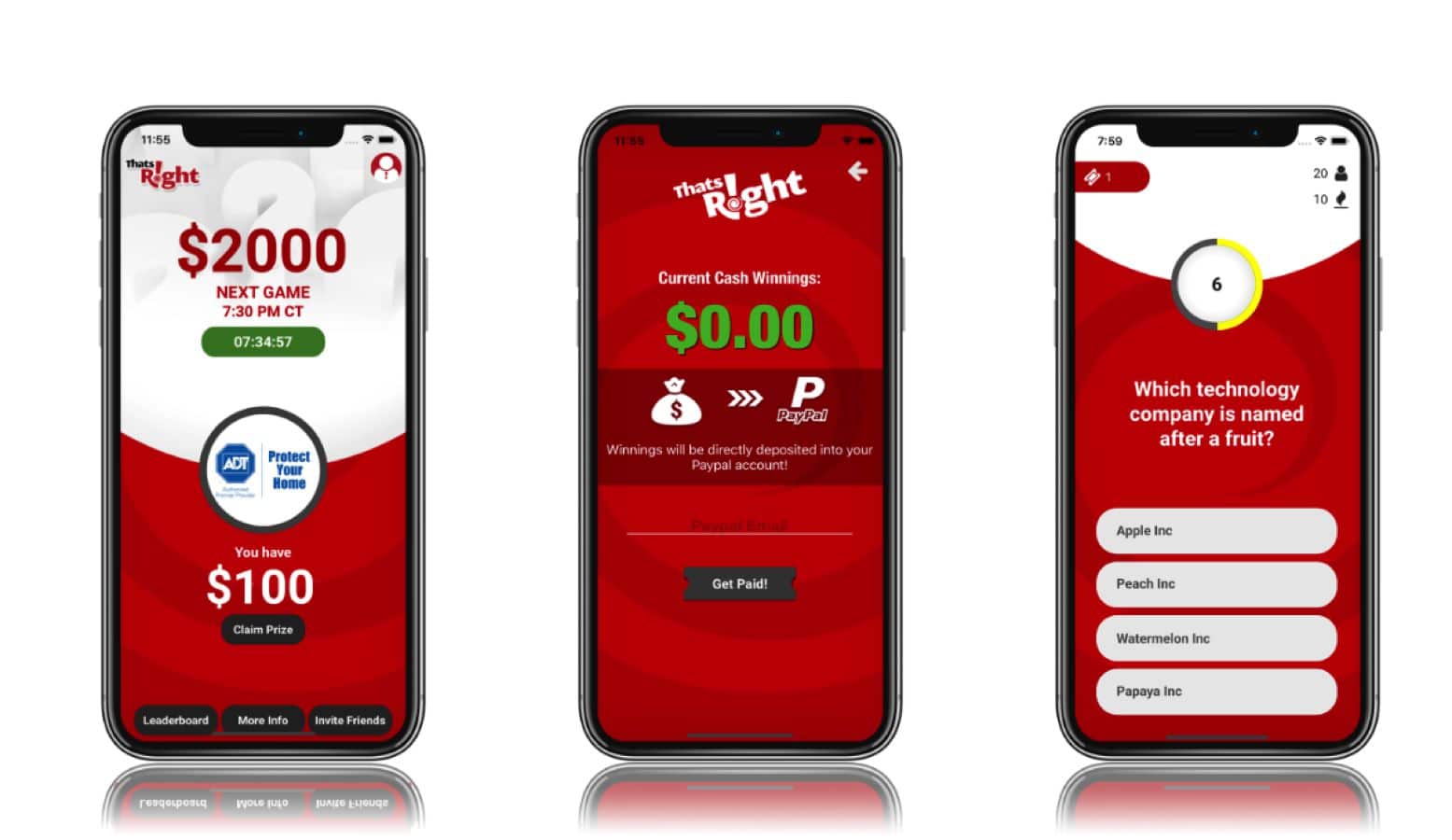 Game shows have been an important part of our culture for at least half a decade. However, traditional game shows weren't nearly as engaging as a new mobile game show app. They may have been fun to watch, but there weren't very many opportunities for regular people to immerse themselves in the show.
Shows like "Who Wants to Be a Millionaire?" tried to change things up and give the audience a chance to be part of the show. However, game shows on TV didn't offer nearly as many opportunities as mobile game show apps.
That's Right! is a new app that gives everybody the chance to play.
Take a Look at the That's Right! App
If you are looking for a chance to win money answering trivia questions, then you should check out the That's Right! app. This game show app lets you play in a virtual game show every day.
With the That's Right! app, participants can vote on the categories they want to answer questions from. Here are some reasons this app is becoming so popular.
That's Right! Is Free to Play
Many online raffles require players to pay an entry fee every time they participate. This obviously makes the contests less enjoyable and discourages others from participating. That isn't an issue with That's Right! The contests are totally free.
Great Prizes are Awarded Every Day
The folks behind the That's Right! game show app offer daily prizes. All participants have two chances to win every day.
When you log in to participate each day, you have the option to play the daily quiz, raffle or both. Prizes are given to both quiz and raffle winners every day. If you are lucky and rock at trivia, then you could win both prizes in 24 hours.
Highly Flexible and Interactive
Traditional game shows are very rigid. The game show host will decide on the categories. This means that the game show format can be rather dull if it is based around questions that most participants aren't interested in or are unable to provide answers to. Nobody likes game shows when none of the contestants are interested in the questions or have any of the answers. They can go on forever if the score and few people can provide answers.
This is one of their biggest advantages of the That's Right! app. Participants get to choose which categories will be covered in the quizzes. At the end of each category, participants get to vote on the next category. This ensures that the game stays fun and interesting.
Every Participant has a Chance to Win
After the end of the daily contest, every player will be awarded tickets for the raffle. You will earn more tickets by answering more questions correctly. This means that the most knowledgeable participants have the best chance of winning.
However, unlike most game shows, you don't get disqualified by answering questions wrong. Every player will be awarded tickets at the end. Even if you got every single question wrong, you will still have a chance to win.
Addictive Entertainment
Many game show apps aren't very good at keeping people interested. That's Right! is different. It has about 6,200 participants at any given time and 99% stay until the end. It also has a 4.7 rating on the App Store.
Quick and Timely Format
Most people plan on using the That's Right! app shortly after dinner. Since you are going to meet to get ready for bed when the show is organized each day, you don't want to be held up by insensitive participants that take eons to answer a question.
This app is designed to keep everyone on a reasonable schedule. Each participant is only given 10 seconds to answer a question, so you don't need to worry about other participants dragging things out and wasting your night. You can plan on being done within 15 minutes. You will have plenty of opportunities to cash in on your prizes.
Have any thoughts on this? Let us know down in the comments. 
Editors' Recommendations: