The 8 best digital menu QR code software
Kickstart your QR code-powered online ordering experience in your restaurant to increase your customer satisfaction.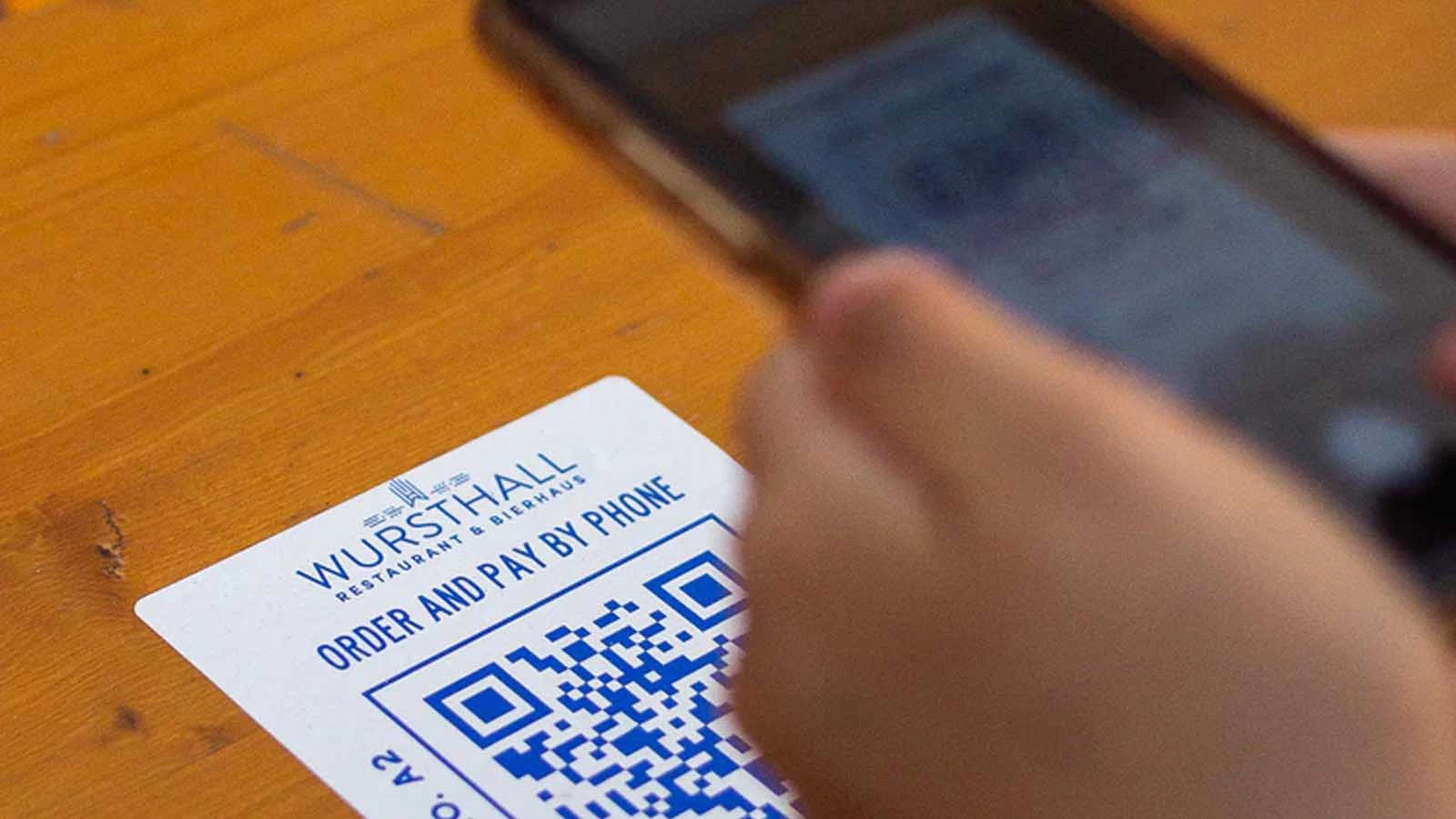 Menu QR codes are becoming more and more popular among restaurant owners these days.
Created using an interactive restaurant menu QR code software, these QR codes ensure a smooth ordering process, enable cashless payments and digital menu ordering, and make building your own business website easier.
But what is the best software you can use to facilitate contactless ordering in your restaurant? What are the features you should look for? And how much does it cost to jumpstart your digital menu journey?
To answer this, let's look at the top restaurant menu QR code software available on the market today.
MENU TIGER: QR code generator for restaurants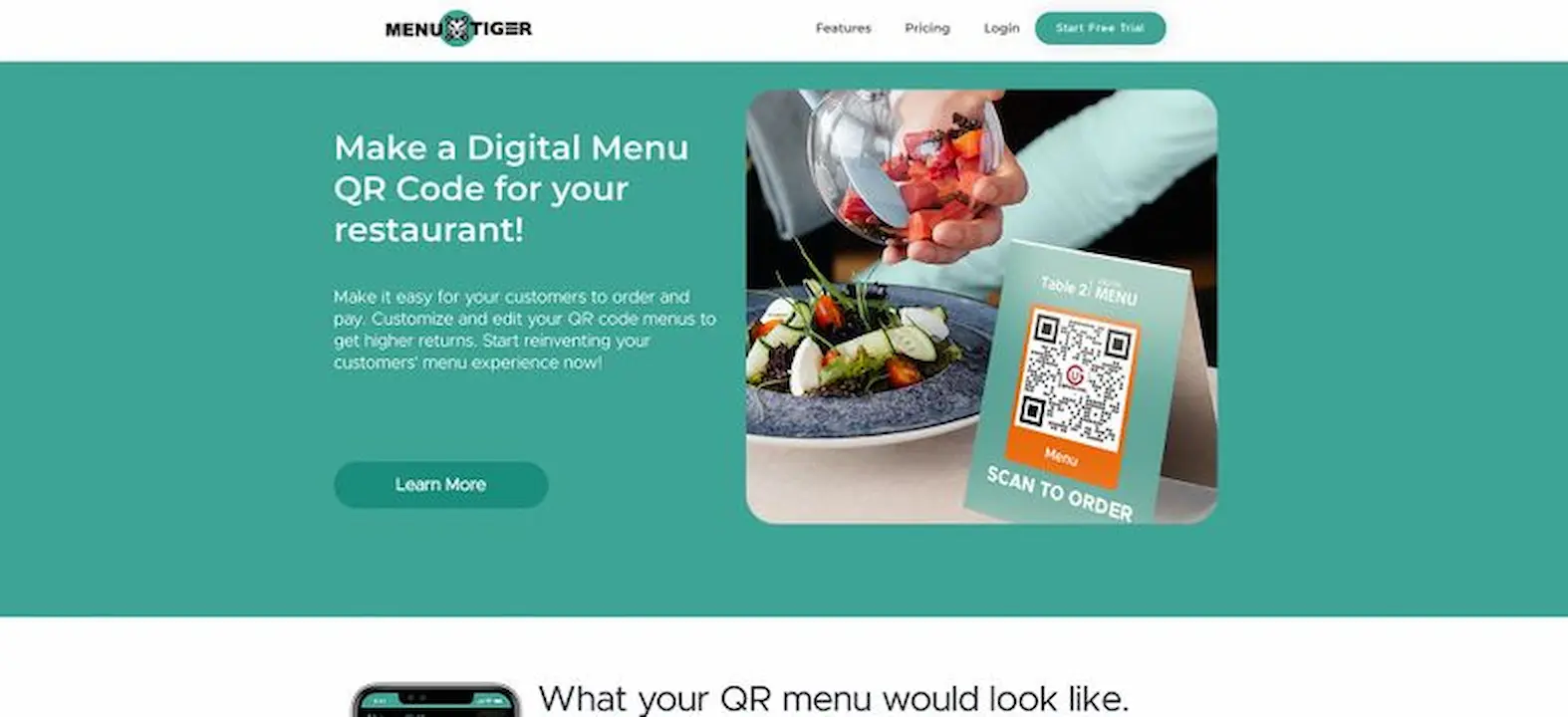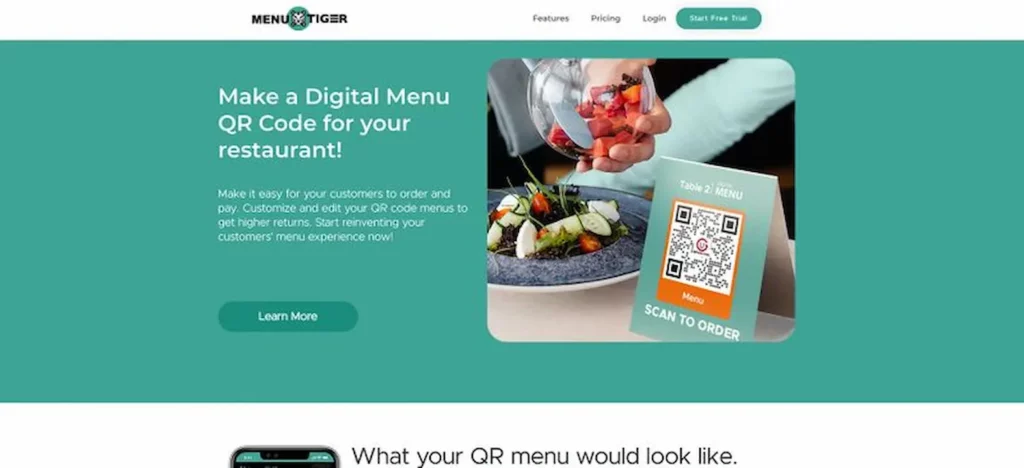 MENU TIGER, a digital menu QR code system, offers a user-friendly interface for online menu creation, QR code customization, and ordering fulfillment.
It has key features such as managing multiple stores in one account, a self-managed order panel, a QR code-powered contactless menu, and a mobile-optimized online ordering page. 
MENU TIGER also helps you reinforce your brand identity among customers by letting you personalize your contactless menu with QR codes. One can set the code's eyes, patterns, colors, adding a logo and a call-to-action message.
The digital menu system of MENU TIGER also allows you to build and personalize your website. This tool can assist you in developing an online identity and brand.
Even better, you can cater to multilingual customers by translating your online menu into MENU TIGER.
Stripe, PayPal and Google Pay payment options are also available through the digital menu system. You can also integrate MENU TIGER seamlessly with existing POS systems.
Pricing
MENU TIGER's monthly plan starts at $56 per month. It also offers advanced and premium plans to potential clients.
Premium features include QR code customization, a personalized restaurant website, and the ability to manage several locations from one account.
Restaurants who wanted to explore more about this software can also sign up and make their free online menu for 14 days.

Minimal Menu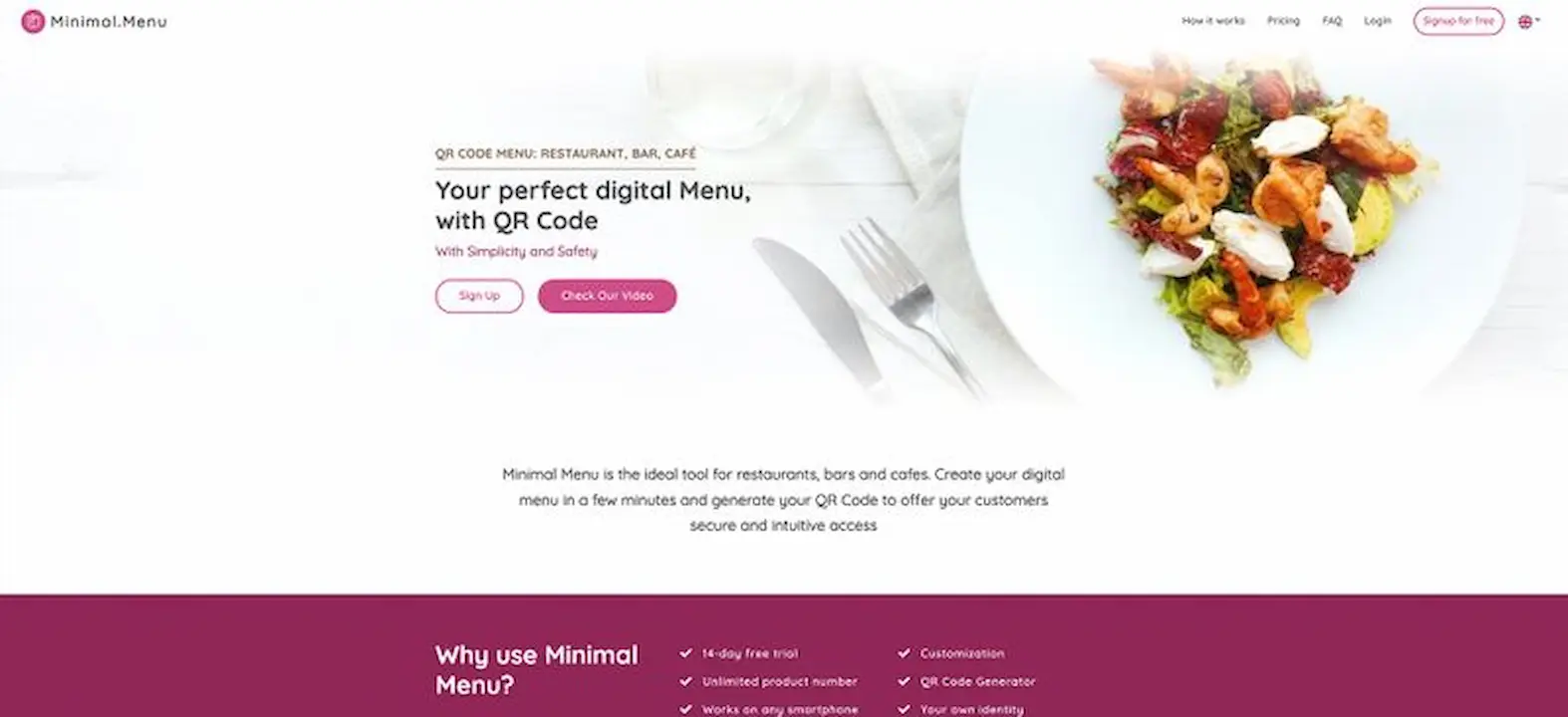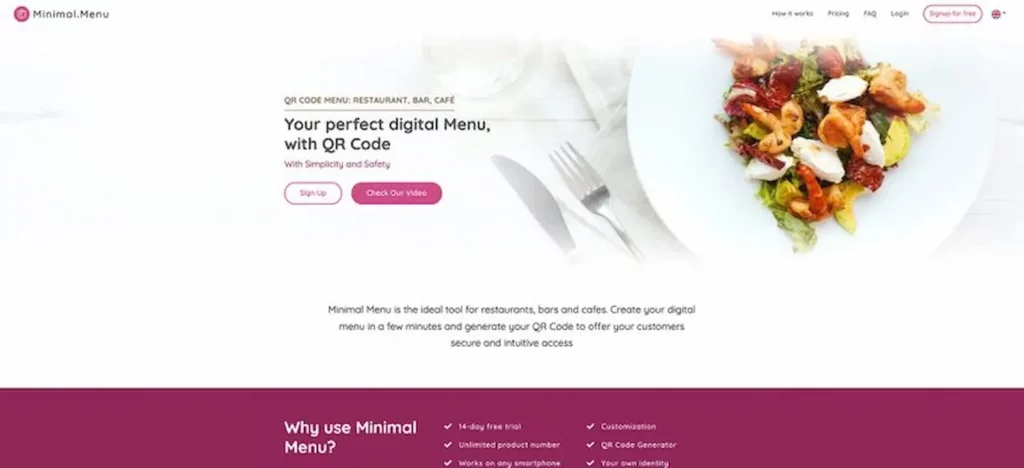 Minimal Menu is a digital menu software that allows restaurants to create and edit menus using a computer, tablet, or smartphone. It generates and prints a simple QR code that can be displayed in restaurants and scanned by customers instantaneously.
Customers can also use their cellphones to scan the produced menu QR code, which will take them to the Minimal Menu website without the need to download any apps.
Pricing
For only $14.90 a month, you can subscribe to Minimal Menu's plan and gain access to its limited features.
ScanIt.Menu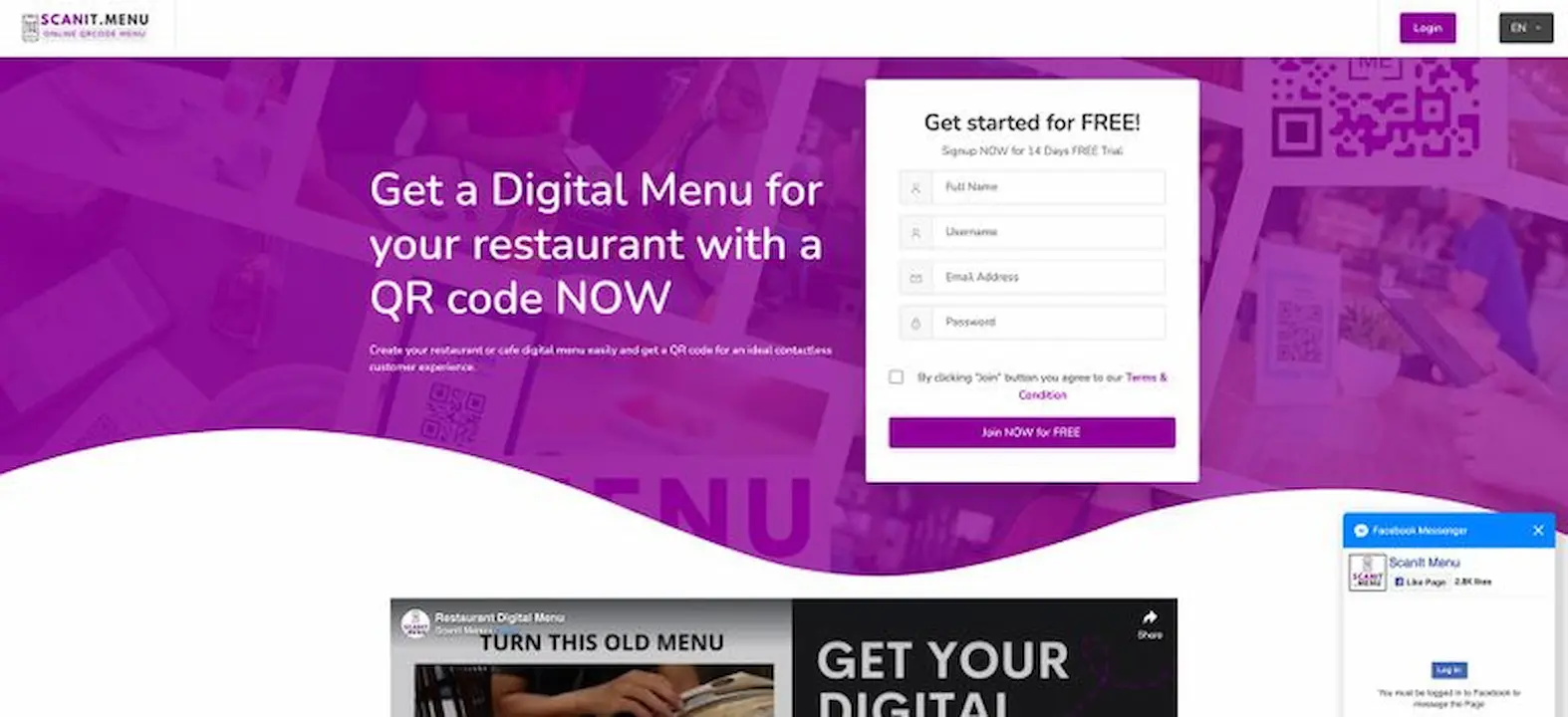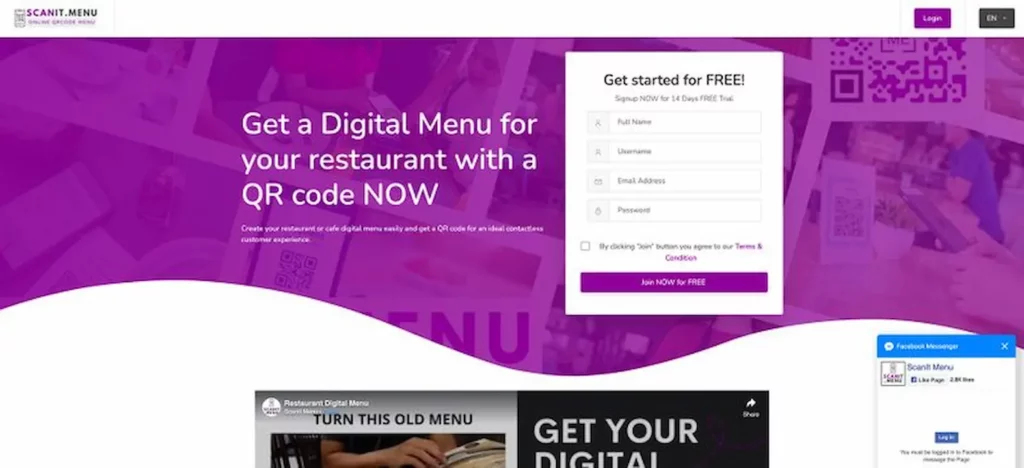 Restaurants may easily post their menus online using ScanIt.Menu. It's an easy and quick way to create an online digital menu for a company.
Diners can use the application to access the restaurant's digital menu from any web browser. The orders of the visitors, on the other hand, can be received via the software system or your WhatsApp account.
Pricing
The ScanIt.Menu monthly subscription costs $39.99 per month and includes premium features including online ordering and menu customization.
Menutech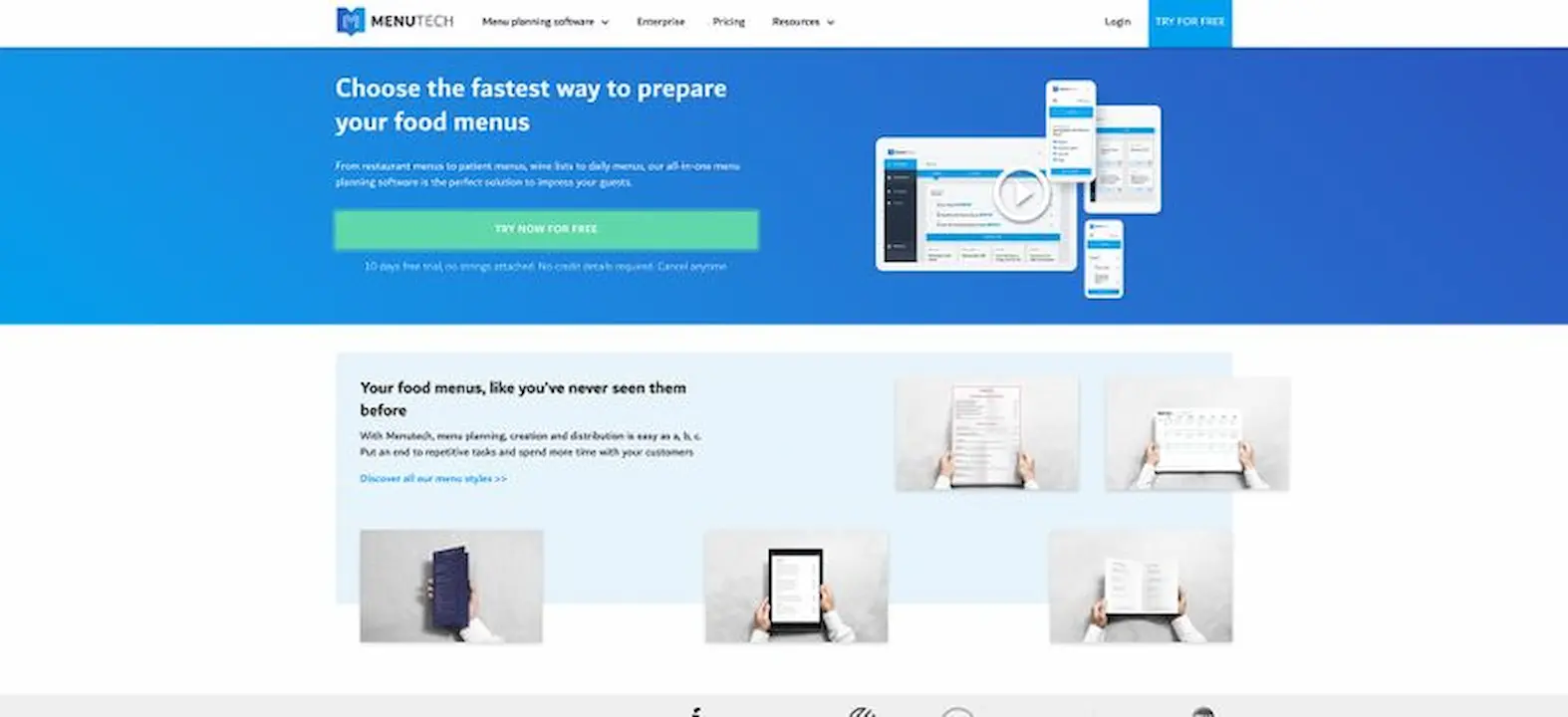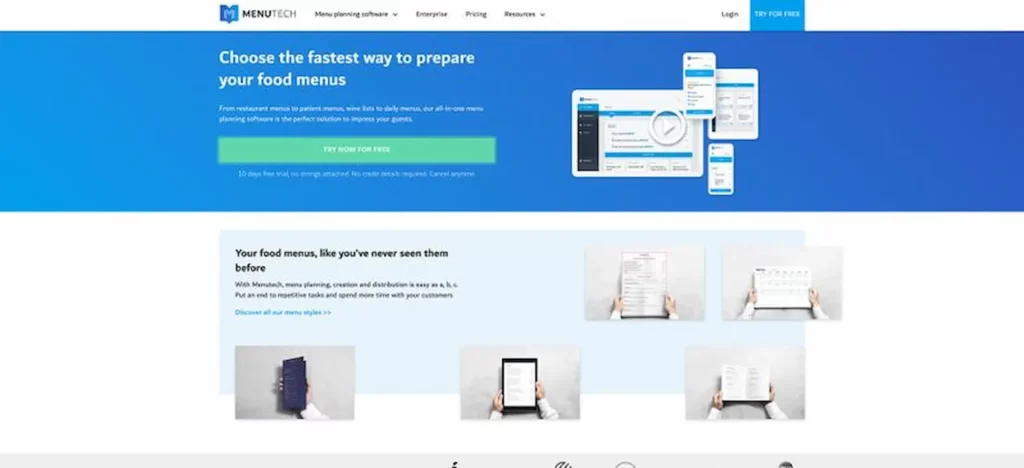 Menutech provides an automated menu preparation technique for the restaurant industry. It enables restaurants to create a QR code on their menus that allows diners to make a contactless transaction.
Furthermore, Menutech also offers an order fulfillment system that tracks and monitors diner orders as well as resolves debts.
Pricing
Menutech has an annual subscription plan that starts at $54 a month and includes services like digital menu creation and templates.
uQR.me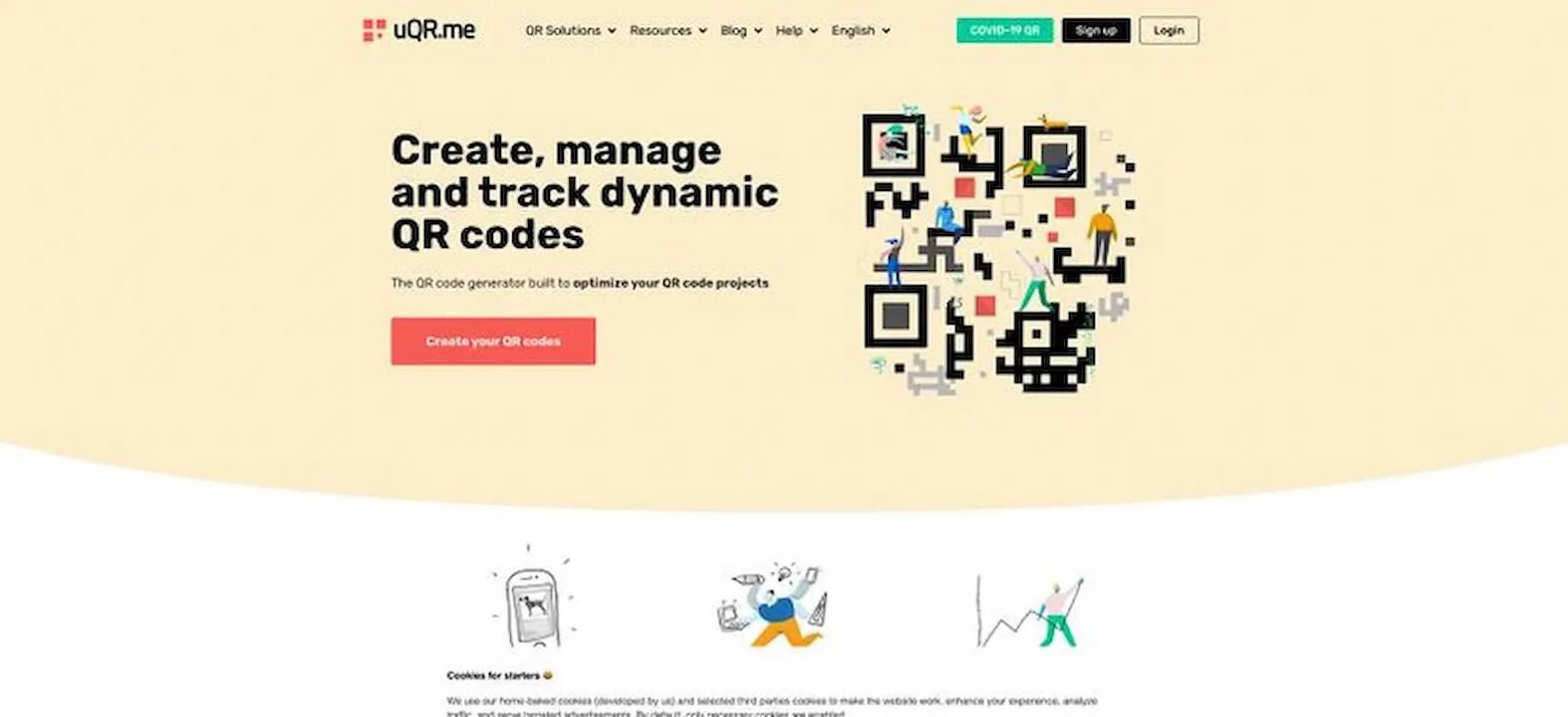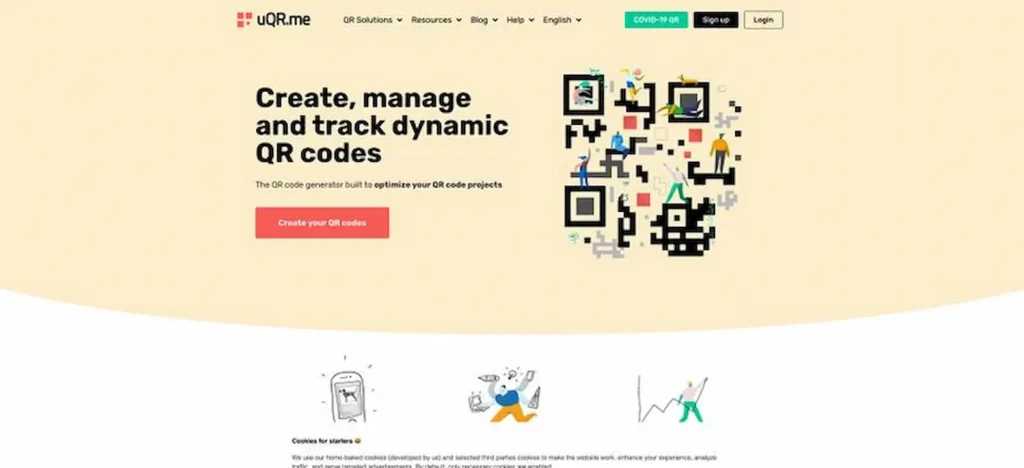 uQR.me enables you to create and select the ideal QR solution for your business. It also allows you to download the QR code menu that your restaurant has developed.
It enables your business to create a whole menu that can be accessed with a QR code. With your smartphone, you can build it from the ground up.
Pricing
uQR.me subscriptions start at $4.95 per month, paid annually, and include features like the ability to create QR code menus for your restaurant.
BuonMenu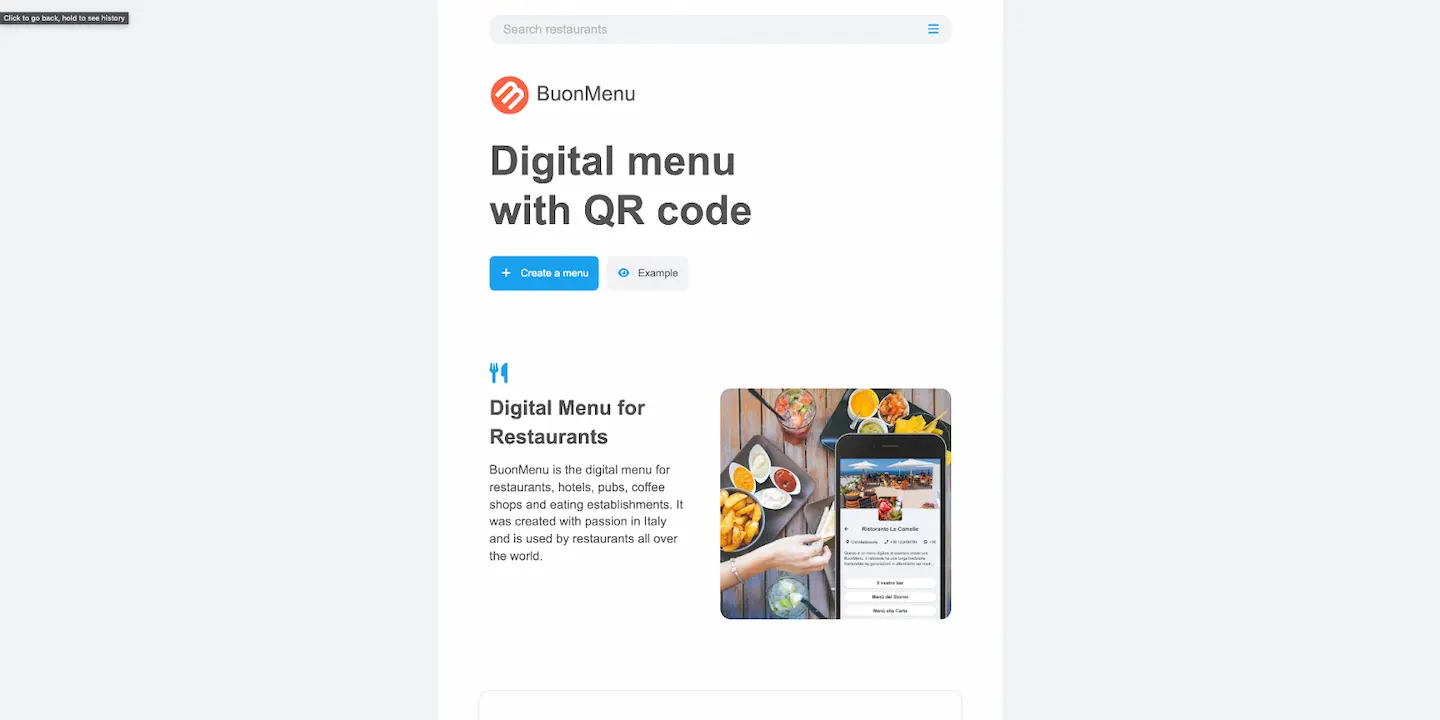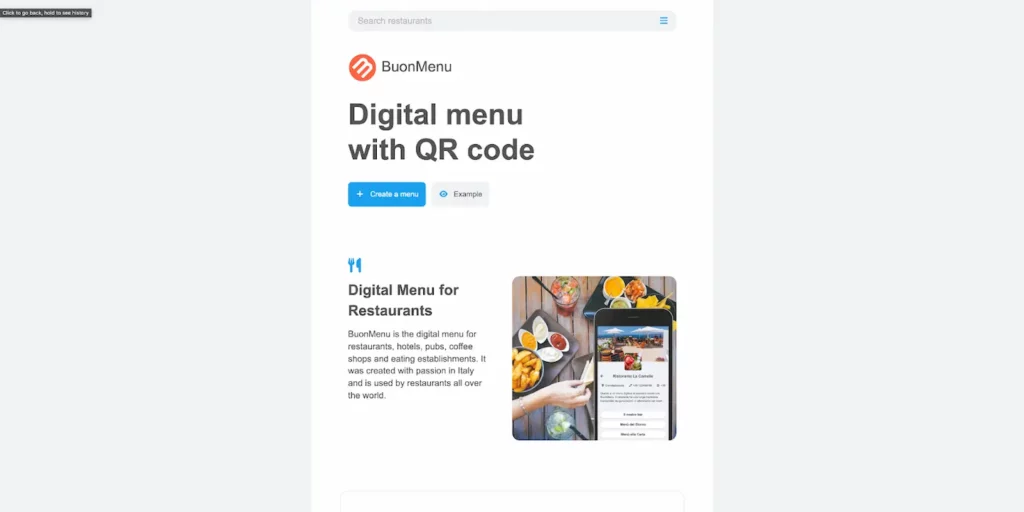 Restaurants, bars, hotels, and other dining businesses can use BuonMenu to create digital menus. It uses a QR code to produce an accessible menu.
It features a professional design that can be used on any device. The restaurant industry can use BuonMenu to generate brilliant menus for their operations.
Pricing
BuonMenu offers a dependable restaurant service for $27 per month, payable annually and excluding VAT. Restaurants can enjoy the automatic browser translations and multiple menus inclusions of BuonMenu.
OddMenu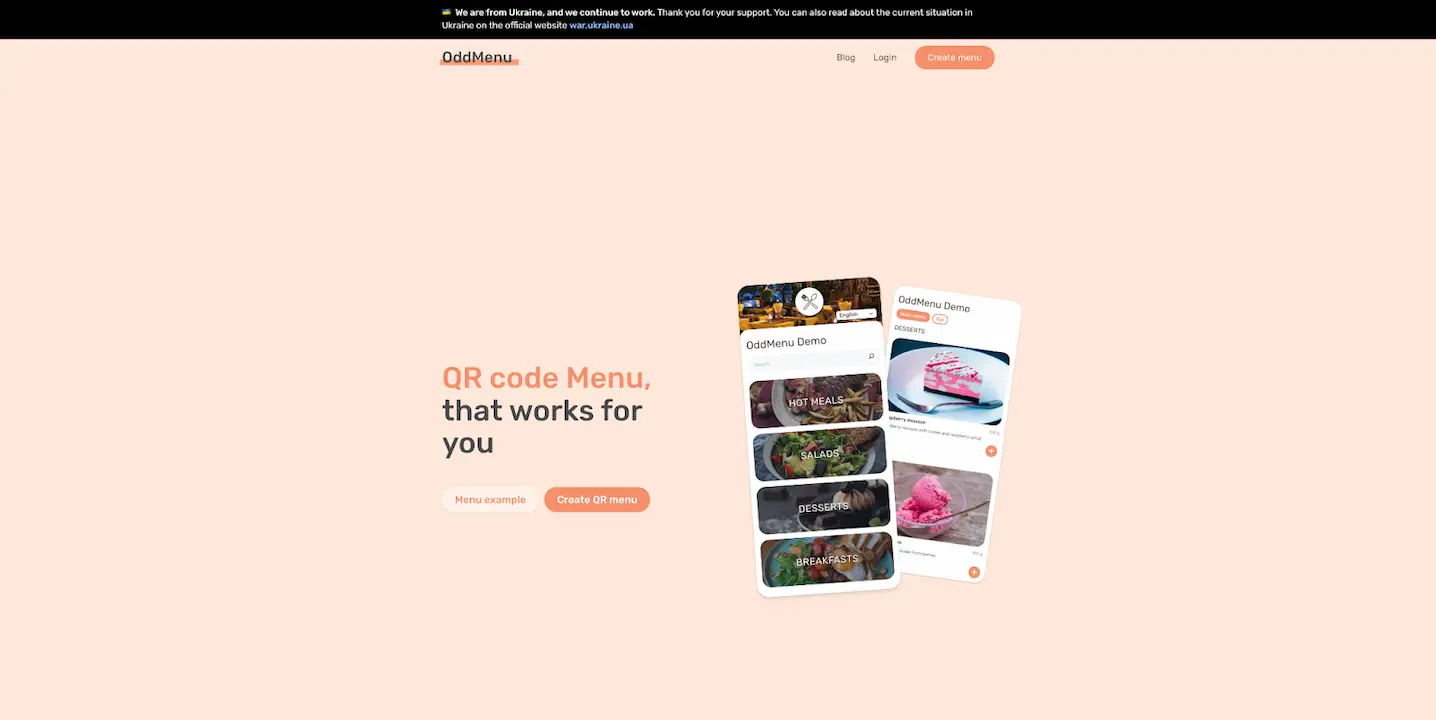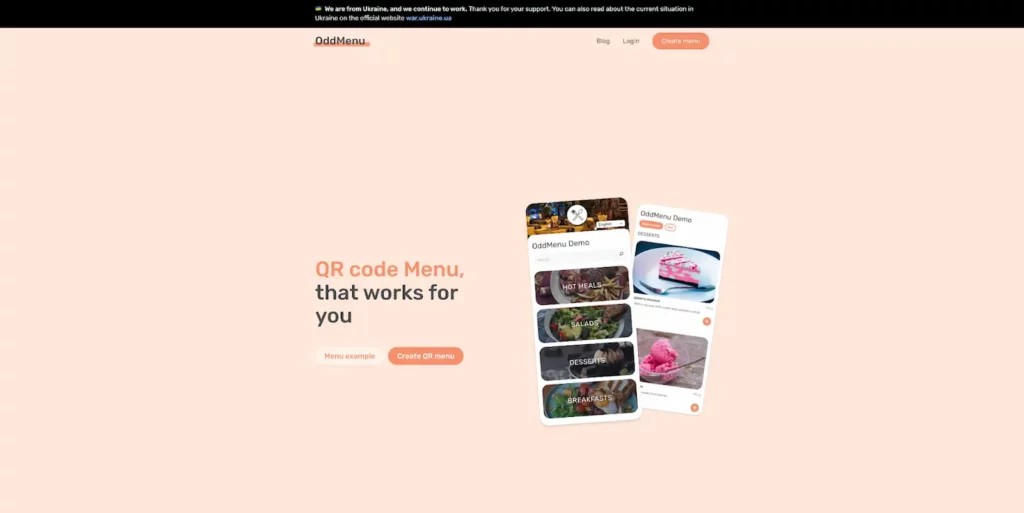 OddMenu is a menu service software that can be used in a restaurant, café, or bar. It gives the industry a modern, user-friendly QR code menu.
OddMenu is a digital platform centered on your QR code menu for improving customer service and boosting revenue.
Pricing
OddMenu begins providing services to the restaurant business with a monthly fee of $9 payable annually. It has inclusions like an access to a restaurant menu by a link with an unlimited amount of viewings per menu.
MenuDrive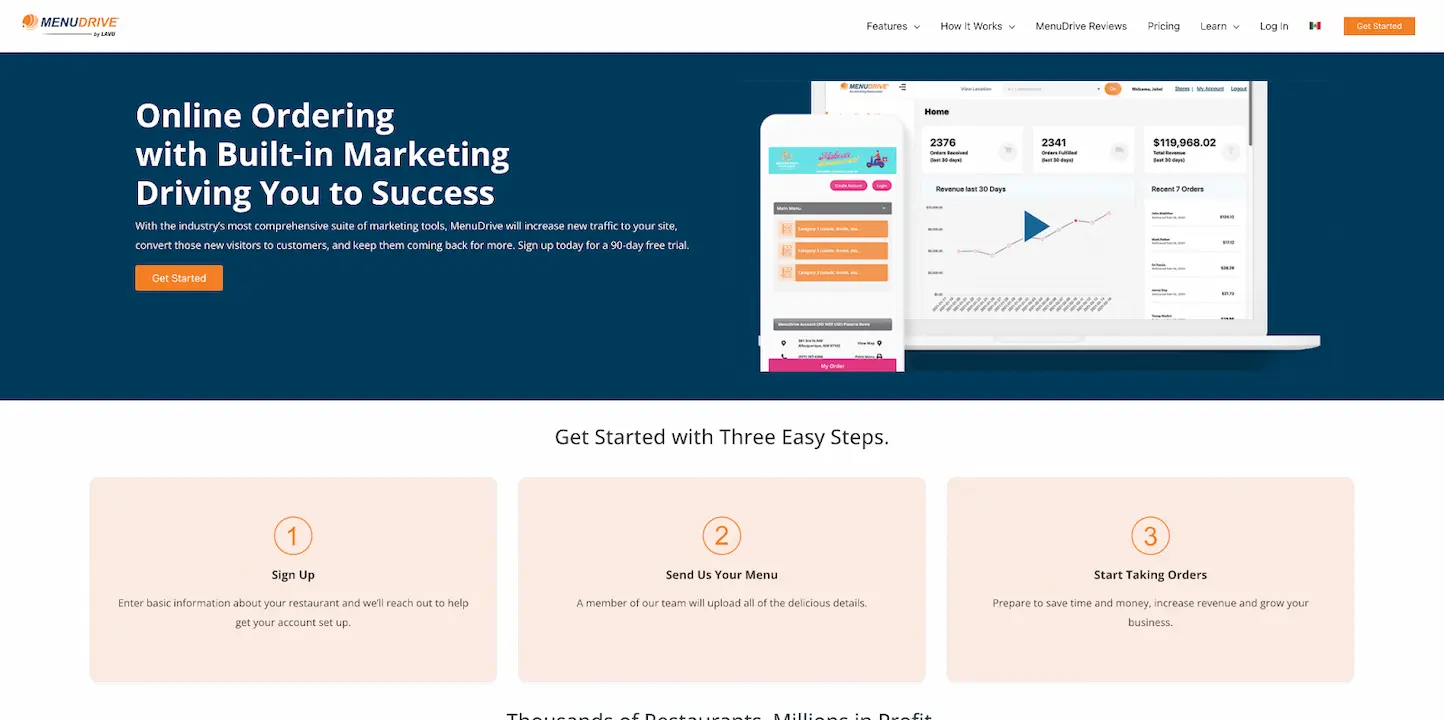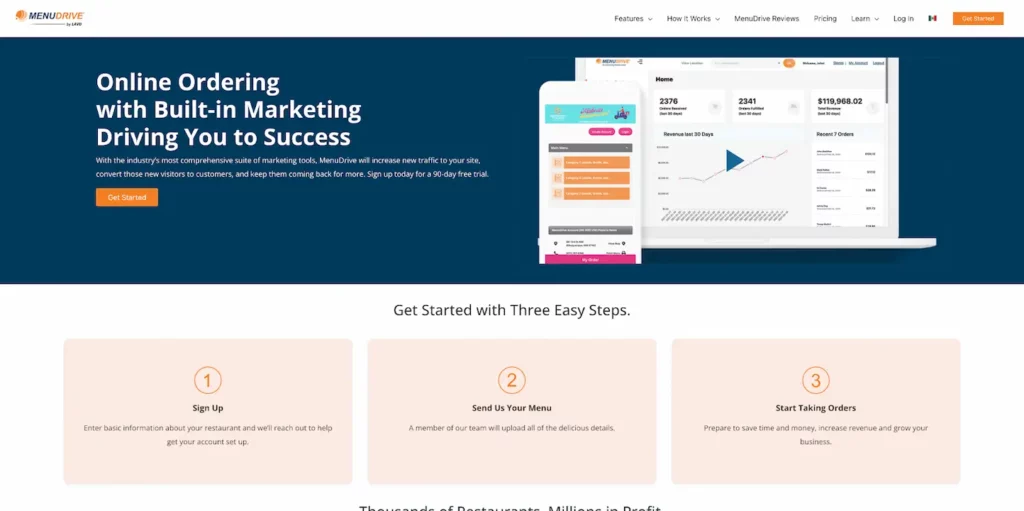 You may make QR codes for your restaurant using MenuDrive. It provides an internet ordering platform for the restaurant business.
It allows the restaurant industry to generate a QR code with a logo that reinforces your brand and helps potential customers remember your business.
Pricing
MenuDrive is available for $149 per month. It includes a one-time setup cost and allows your restaurant to use all of MenuDrive's features.
It has functionalities like customizable tip suggestions and menu design templates for a restaurant to enjoy with.
Conclusion
Diners who have used QR codes for restaurant menus have left a lasting impression on them. It makes the ordering experience fast, easy, and convenient for the customers.
QR codes also boost the productivity of the restaurant staff while minimizing error mistakes.
Now that you're familiar with some of the top software for creating QR codes for restaurant menus, make sure to consider if it has the ability to personalize your menu QR codes, integrates with online payment systems, and has a user-friendly interface.
That said, you can kickstart your QR code-powered online ordering experience in your restaurant to increase your customer satisfaction.
Have any thoughts on this? Let us know down below in the comments or carry the discussion over to our Twitter or Facebook.
Editors' Recommendations: