The Aiper Seagull 600 robotic pool cleaner is a must-have device any pool owner
All in all, the Aiper Seagull 600 is a wonderful example of where the pool cleaning industry is going.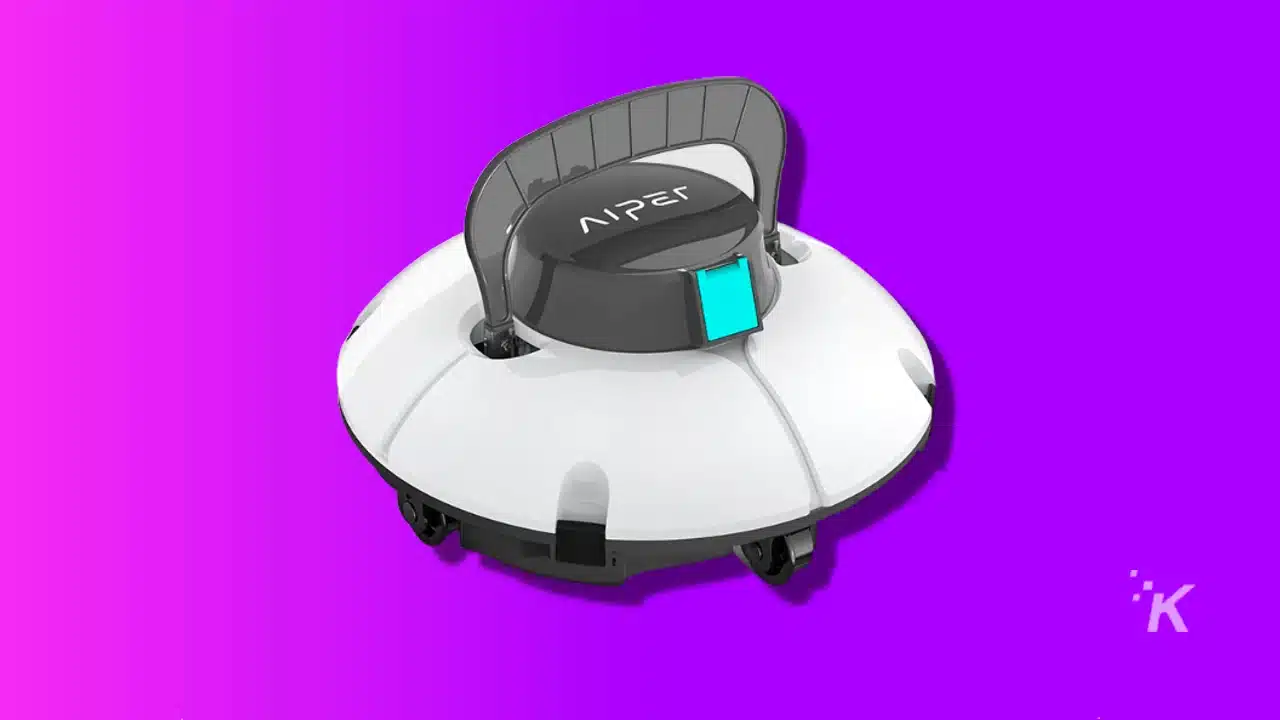 One of the major downsides of having your own pool is the seemingly never-ending maintenance that is required to keep things clean and functional. 
For every amazing family memory that you can create, you've got to go through a lot of additional work to keep things clear and healthy.
Well, that was the case – until we started to see the latest versions of robotic pool cleaners enter the market. These devices are completely self-sustaining and will keep your pool clean on their own, freeing you from the drudgery of doing it yourself. 
We recently had a chance to test out one of the market leaders – the Aiper Seagull 600 Cordless Robotic Pool Cleaner – and it completely blew our expectations out of the water.
Technical Specifications
The Aiper Seagull 600 uses a 2,600 mAh battery which only takes 3-4 hours to charge in order to unlock the 30 watts of power. This is powerful enough to propel the wireless device through the water efficiently, using dual-drive motors to clean up all sorts of pool debris.
It's a very light piece of equipment and is easy to recharge – giving you around 50 minutes of run time when you use it. It rolls along the floor of your pool and leverages highly advanced self-parking technology when it is running low on battery. This makes it easy to retrieve when you need to recharge it.
The advanced filter system within the device provides exceptionally precise filtration, all the way down to 180μm. This attention to detail means that no debris escapes. It really is an incredible piece of technology, and it makes pool maintenance a breeze.
User Experience
The Aiper Seagull 600 has been designed to be completely hassle-free and that comes through in every aspect of its usage. 
The robot is light, simple, and quick to get started, meaning that you don't have to spend any time or effort getting things set up. You can literally just plug it in and go.
When testing it, we were more than impressed with the cleaning results that it managed. Especially because the price of around $240 is so competitive. 
For a relatively small investment, this can drastically change your experience of your pool – by removing the maintenance requirements and giving you more time to enjoy the crystal-clear water.
Cleaning the filter in the device is also super easy and we were amazed by how much dirt it was able to collect in such a compact frame. 
Lastly, it was very pleasant to realize how quiet this device is. Unlike other pool cleaners which can be rather noisy, the Aiper Seagull 600 just gets on with the job silently, an unexpected bonus for us.
Should you buy it?
All in all, the Aiper Seagull 600 is a wonderful example of where the pool cleaning industry is going. 
Leading the way, this device provides robust pool cleaning in a compact, affordable, and powerful package. It's rare that a consumer product can completely surpass all expectations, but this one certainly did.
If you'd like to get your own, check out their website. You won't be disappointed.
Have any thoughts on this? Let us know down below in the comments or carry the discussion over to our Twitter or Facebook.
Editors' Recommendations:
Just a heads up, if you buy something through our links, we may get a small share of the sale. It's one of the ways we keep the lights on here. Click here for more.