The Apple Watch cellular plan: The best options and benefits
Tune in to find out why the experts say cellular is the best connectivity option for all of IoT.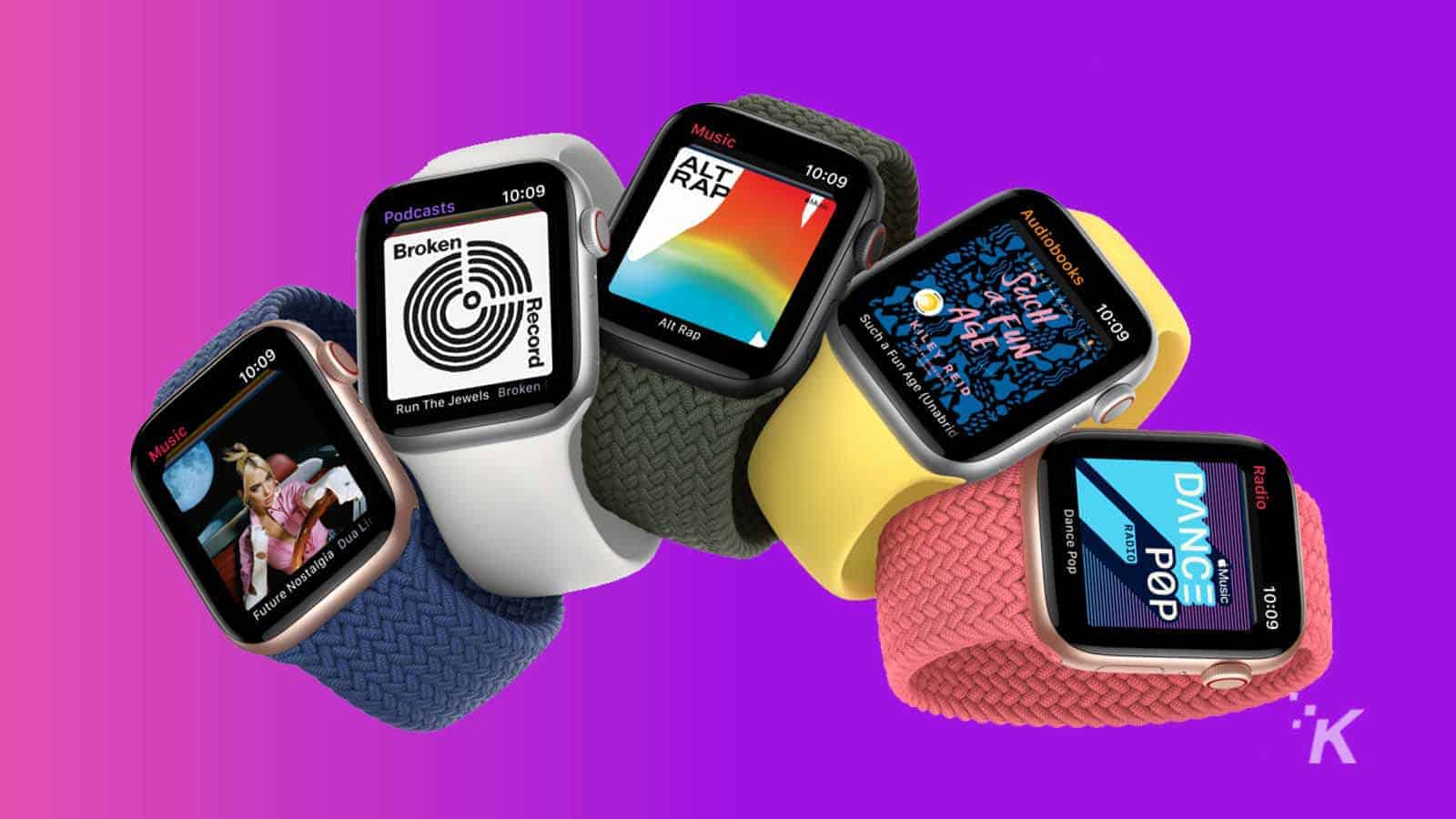 The Apple Watch is a perfect example of what IoT is at its core; it's always online and is ready to meet your needs. It's an exciting precursor to what IoT as a whole can offer us in the future. The smartwatch comes in two versions:
While the GPS version is still an IoT device, it won't allow you to make calls or send texts. If you're an avid hiker and spend lots of time in remote areas, then the GPS version is the way to go.
If you opt for mobile connectivity, you'll need the best Apple Watch cellular plan. There are a lot of options out there, so we'll help you break things down. While we're at it, we'll discuss the benefits cellular connectivity has for IoT devices. Tune in to find out why the experts say cellular is the best connectivity option for all of IoT.
Apple Watch's Wearable IoT
It may not seem evident at first, but the Apple Watch has many tasks going on at once. It stays on your skin at all times except when charging, and it's constantly recording data. That's why it's the perfect example of IoT in action, as intelligent sensors are always connected to the internet. It's an example of man-machine-network interconnectivity.
When you're sporting your Apple Watch on your wrist, it knows:
Your identity through personalized skin contact
Your current location through its GPS capabilities
The apps that you're currently using
What you're doing via its accelerometer and gyroscope
Your mood due to its body monitoring
Since it knows all of this information about you, it can meet your needs in a particular manner. It can provide suggestions to navigate you back home, remotely control apps, and even help boost your mood.
The Benefits of Cellular Connectivity for IoT Devices
Cellular connectivity is wildly popular for IoT right now, and the Apple Watch is no different. There are many advantages to using a cellular connection over Wi-Fi or other options for IoT. If you plan to use your Apple Watch independently wherever you go, you should opt for the cellular version. Here are the main benefits you enjoy when you choose to go cellular:
Total Global Coverage
If an IoT device loses connection to the internet, then it loses all its functionality. The entire idea of IoT relies on continuous connectivity to work correctly. That's one of the biggest reasons why cellular connectivity is the preferred choice for IoT devices.
Cell towers are just about everywhere on Earth, making global connectivity a reality. Another plus is that companies don't need to build a new infrastructure for their IoT devices. They can take advantage of the existing cell towers to provide connectivity.
The Integrity of the Data and Security
Solid security is essential for any IoT device, including the Apple Watch. As you can imagine, these devices contain lots of personal information about you. That's a potential goldmine for cybercriminals. A big plus of cellular networks is that they're pretty secure. They provide end-to-end encryption for devices.
That means if your IoT network gets malware, your devices won't be affected. Cellular networks make use of robust firewalls. SIM technology is among the most secure authentication methods as well.
Affordability
Cell towers already exist, which saves companies a lot of money right off the bat. In addition, the monthly fees from cellular network plans are cheaper than satellites.
Rock-Solid Identification
As stated before, SIM technology is a very secure method of authentication. That means you can add new devices with ease, and more importantly, that hackers can't. While they could spoof IP addresses without much effort, SIM cards are near impossible.
Apple Watch Cellular Plan Options
Okay, so now let's take a look at the providers currently offering cellular plans for Apple Watches. Providers include:
AT&T is making it simple to add an Apple Watch to an existing plan for $10 a month.
T-Mobile has three plans you can add an Apple Watch to for $10.
Sprint also has an Unlimited Apple Watch Plan for $15, but there's a $5 discount if you use auto-deposit.
Xfinity Mobile has the added perk of adding your Apple Watch for free for 90 days, with the standard $10 a month fee after that.
US Cellular allows you to add an Apple Watch to one of its unlimited plans for $10 a month.
Conclusion
As you can see, you can obtain an Apple Watch cellular plan for $10 a month almost universally. Xfinity Mobile has the bonus of the 90-days free, and US Cellular allows unlimited data. In short, cellular connectivity is a fantastic option for any IoT device due to its global connectivity.
Have any thoughts on this? Let us know down below in the comments or carry the discussion over to our Twitter or Facebook.
Editors' Recommendations: