The art of creative technology and a leader's vision – Alex Suchet
As someone born into a family of artistic royalty, Suchet is no stranger to the buzz within the entertainment business.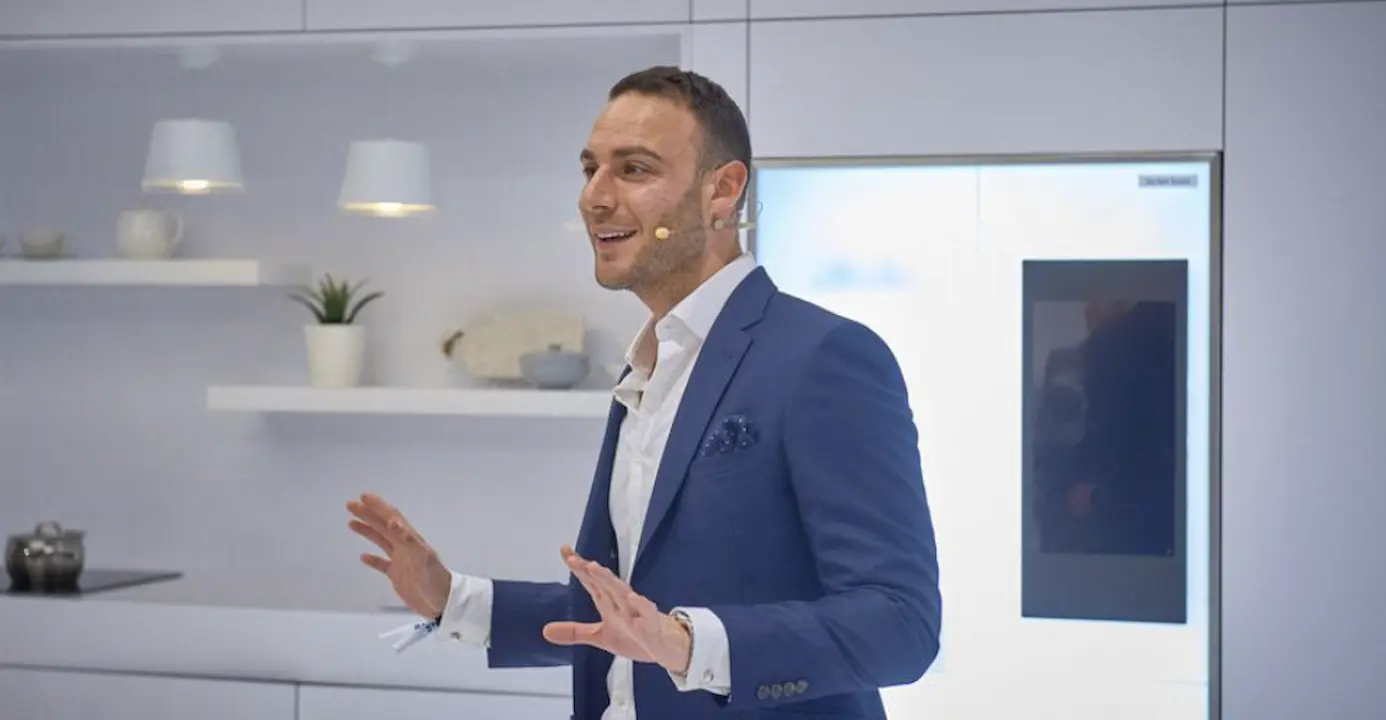 "It seems to me so much technology could be applied to entertainment. Augmented reality, and even just the iPad – touch-screen technology, it was, you know, it still is extremely underused by entertainment." – Justine Bateman, Author
Today's technological advancements continue to transform the way different industries operate in a multitude of aspects. One industry, in particular, stands out when it comes to the development of technology; the entertainment sector.
The theatrics within the entertainment industry currently implements a new digital landscape is undoubtedly its future. Financially speaking, in 2019, more than $5.7 billion was invested in audiovisual productions, which created over 1.6 million job opportunities in Latin America alone.
The number is bound to increase in the next few years, on a global scale. Speaking in an interview, Alex Suchet, the founder of an award-winning digital production company, Mystery Box, claims that technology is imperative for the success of the entertainment sector.
As someone born into a family of artistic royalty, Suchet is no stranger to the buzz within the entertainment business. His father was a Director of Saatchi and Saatchi, one of the leading advertising agencies of its era, and was the founder of the game "Fantasy Football."
One could be forgiven for the presumption that being born in a creative dynasty could push someone to take a similar route, but it was quite the opposite for Suchet.
In the interview, he revealed, "My Uncle David [That's 'Sir David Suchet', to you and I] actually dissuaded me from becoming an actor when I was quite young, despite enjoying success himself! Whilst working in television production, I quickly realized I had a skill – and took great pleasure – in working on the other side of the camera, as a presenter."
It is no secret that technology and data have dominated the programmatic media for the last few years, with entertainment industries leveraging technology (and data they derive from their activity) as a competitive differentiator.
With COVID-19 forcing people to stay indoors, creative professionals had to shift their mindset to reach a wider audience. Unlike many, Suchet was always fascinated by creative innovations; "I feel like creativity is in my blood."
Thus began Suchet's journey to becoming a notable contributor in the entertainment industry. He began his career in television production, where he worked on Cash in the Attic and Celebrity Cash in the Attic for BBC One.
His first television appearance came when he hosted live shopping channels, such as Juwelo UK (formerly Rocks and Co.) and Ideal World.
He's also a familiar voice around the world, lending his voice to television and radio campaigns for the likes of Mercedes-Benz, Barclays Bank, Turkish Airlines, Transport for London, Channel 5, Tesco, Schwarzkopf, Warner Music, and Spotify…to name not very few.
The entertainment industry is putting all the effort into offering new user experiences and connecting with their customers like never before.
Businesses are forging ahead in the new technological era, from tackling the increasing demands of internet services to the need for meaningful and high-quality video content and interactions. "I lead the creative and technical teams at Mystery Box and together, we have been exposed to the bleeding edge of technology for over ten years," says Suchet.
During his role as COO with The Virtually Group, he was able to grasp different ways to satisfy the commercial need to take user experience beyond online videos or traditional websites, by tapping into virtual experiences.
A common notion that most business owners are well-aware of is that the growth of the internet has allowed better content to be produced and consumed. It has also awakened new ways of consuming content.
For instance, online streaming services like Amazon Prime or Netflix allow viewers to watch movies or TV shows whenever they want. Although the overall demand for traditional TV viewership is declining, it's not down and out just yet.
Suchet believes that the future for the entertainment industry is bright, "provided it continues to embrace change", he warns.
With the introduction of 'The Internet of Things' and VR/AR technologies, it's only a matter of time before the industry can go above and beyond its expectations – and truly meet users needs.
"It's about recognising the problems, and engineering creative solutions to meet those challenges – and not creating some marketing spin around some new tech we have, in an attempt to sell the benefits of it".
And so with this stark reminder, we're warned to embrace change – and give technology the space that it needs to evolve. Only then, can the entertainment sector truly begin to leverage the many benefits that technology will surely provide.
Have any thoughts on this? Let us know down below in the comments or carry the discussion over to our Twitter or Facebook.
Editors' Recommendations: