The benefits of using G Suite: Is it really worth it? (yes it is)
There is one tool that will enhance your performance and make efficiency the trademark of your work, and that tool is G Suite.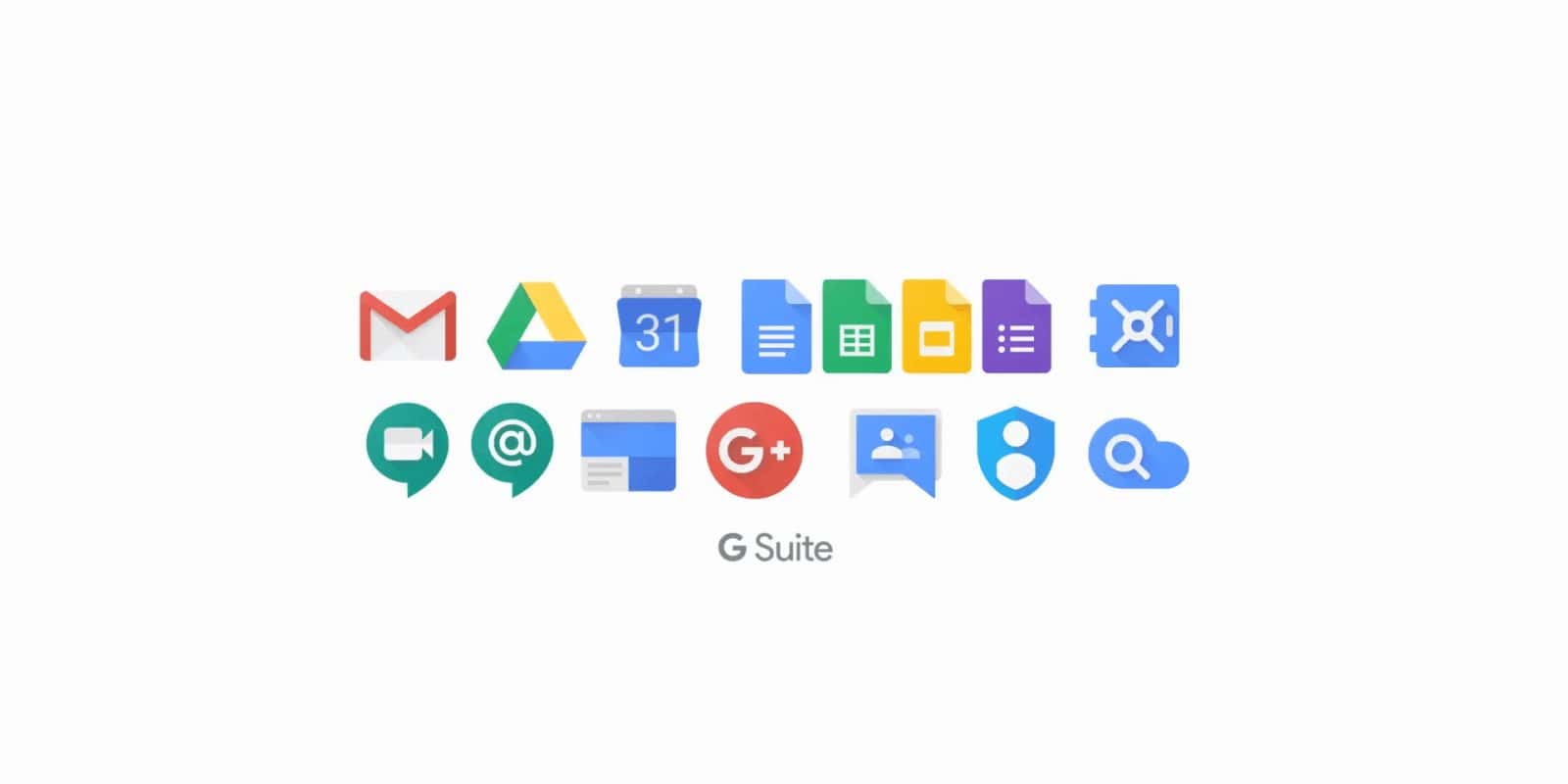 Starting a business. Running a multi-million dollar company. Managing family affairs. In each one of these situations, though they may differ in many regards, tools must be implemented to efficiently and accurately manage the resources we have in our grasp.
While there is a multitude of programs and packages currently on the market, very few can stand against the tool that has already saturated our daily lives. This software has continually stood its ground against our life's plethora of requirements, which can range from large business collaboration to at-home work environments. If any of these situations sound familiar, then you need G Suite. 
For too long, G Suite has been commonly seen as simply an email solution in place of other providers, but the sheer amount of capabilities and resources that this program has says otherwise. You, like many other people looking into software such as this one, might ask, "What is so great about G Suite?" Well from secure and user-friendly emailing systems to Google tools, to Cloud storage and affordable prices, that question is an easy one to answer. 
The Email
According to Kinsta, "it is by far the best email solution on the market right now for your business." Already, Gmail needs very little introduction when it comes to the world of dynamic and easy-access emailing software. For many, the days of AOL and Yahoo! are long gone, with Gmail being the new poster child for efficiency and popularity. As of 2004, around 1.2 billion users have made this emailing system their own, with that number continually increasing by the day. 
For starters, a major benefit regarding Gmail is that it allows the hosting business the ability to choose their own domain within employees' email addresses, as to keep their business or organization set apart from the rest.
So in the same way that you can build a website with a unique domain tailored to your company, from websites like 101domain, Gmail provides the same personal catering when it comes to email addresses. This level of professionalism is not really seen anywhere else, making it just another factor that distinguishes G Suite from other email providers.
Another trait that makes this software rise above the rest is the fact that, while similar to the online version that most people are familiar with, G Suite creates an enhanced and ad-free environment that does nothing less than bring your experience to an entirely new level. 
The Tools 
Though the email portion is one of the more vital aspects of the program, the tools and capabilities within G Suite are ones that have proven themselves invaluable in any business or work environment. The most common ones include Google Documents, Google Sheets, Google Calendar, and Google Slides, with many more being called upon in differing scenarios.
When it comes to data crunching and information presentation, Documents, Sheets, and Slides have come out tried-and-true as some of the greatest contributors to success. With Sheets, raw data can be easily managed and shared across a business while simultaneously allowing for change to easily occur at any point in the process. With Slides, presentations can be made more efficiently and professionally than ever before.
And as a bonus, if you ever leave your presentation at home because you were too busy making sure you look professional for that important board meeting, simply log into your account and your presentation will be waiting for you. 
Next on the roster, we have Google Documents, which is a beautiful thing in it of itself. Not only can extensions such as Grammarly be added onto it when important papers are due, but the collaboration aspect that equips users to comment and correct things within the document is an invaluable tool in the world of long-distance work projects. So while most providers are attempting to enhance the abilities that single individuals can have on a project, G Suite is trailblazing the way for collaborative efforts to make businesses more efficient, and communication on information, easier than ever before. 
Overall, the list goes on regarding the tools within G Suite. From the Admin panel to Google Hangouts, this software has virtually everything you or your business could ever need–as well as more. That being said, this arsenal of capabilities that will skyrocket the efficiency of your work is not even the best part, so let's move onto the logistics of what you're getting with G Suite. 
The Details
While all of these features might be music to your ears, the thing that many individuals running a business require is affordability and security. Thankfully, G Suite owns the market on both. Beginning with the pricing, the Basic G Suite plan currently sits at simply 6$/user/month. From there, the price gradually goes up, with even more features and abilities being added onto it. That being said, the Basic package is one that has worked flawlessly for a variety of businesses and organizations, making it a staple purchase that has proven itself worthy time and time again.
Next up, we have the storage and security that G Suite provides. Since it is an internet-based software, all storage is based securely in the Cloud. Though occasionally there are caps on how many gigabytes of storage you can utilize, the ability to expand to a point of unlimited storage has made this feature a hot commodity.
Going even further, with that amount of storage and data being saved, G Suite's security allows you to sleep soundly at night knowing your work is safely guarded. Saving your work in data centers around the world, that business proposal you've been working on is under lock and key, while simultaneously allowing you to access it from any point where the internet is available. In blatant terms, that is just good business. 
From the emailing software to the Google Tools, all the way down to the affordable pricing and top-of-the-line security, G Suite has proven itself worth it on every occasion. Though the business world is constantly in motion and information is being processed faster than ever, this program has been able to keep up and innovate in ways that no other provider could dream of.
So whether you are the CEO of a real estate conglomerate or the CFO of your local advertisement start-up, there is one tool that will enhance your performance and make efficiency the trademark of your work, and that tool is G Suite. Get G Suite starting at only $6/mo. here.
Have any thoughts on this? Let us know down below in the comments or carry the discussion over to our Twitter or Facebook.
Editors' Recommendations: