The best apps for construction project management
Choosing the best app for your construction project depends on the size of the project and your team.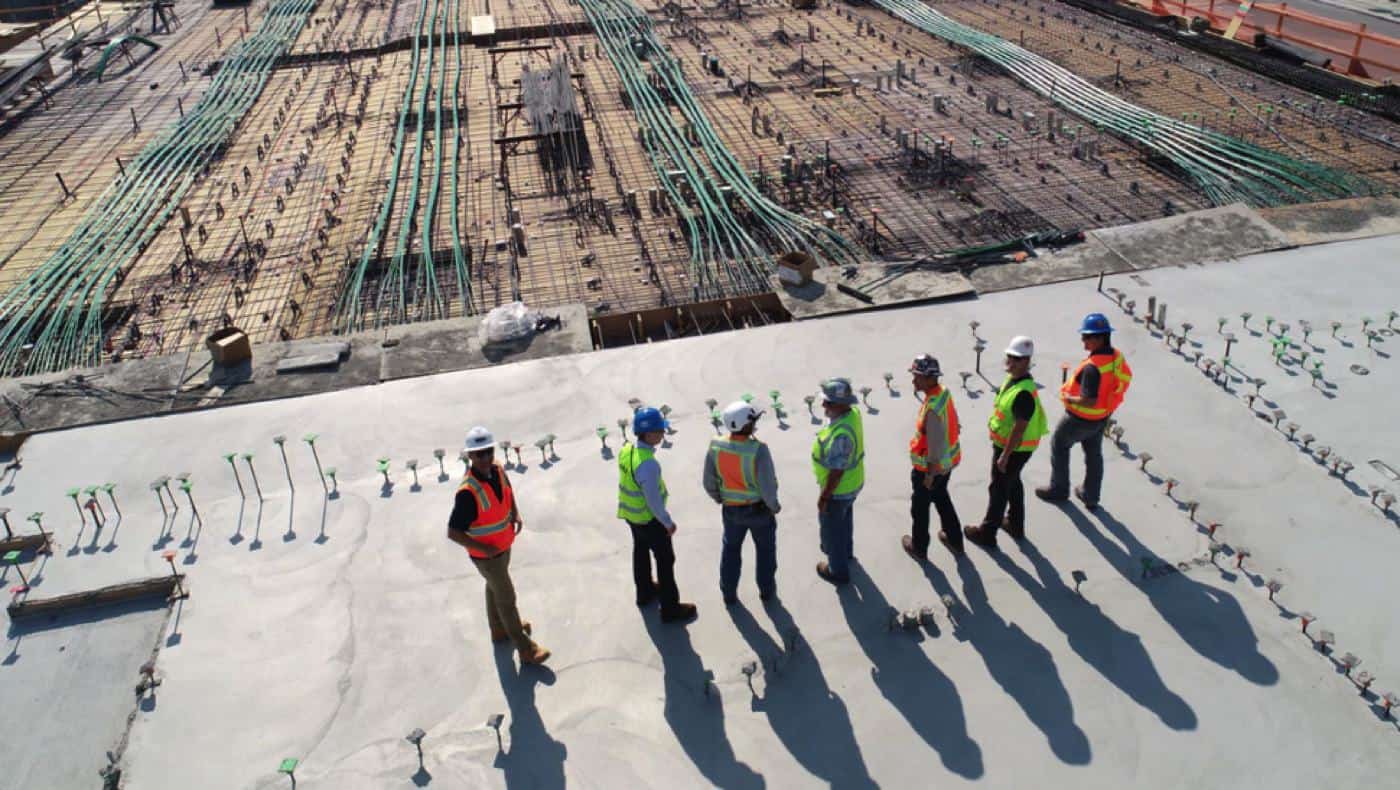 Applications for construction project management was only a natural step in the development and integration of a lot of software that wasn't originally made to be used on-the-go. Project management software providers are moving entire libraries of code and suites to be fully incorporated in a mobile application.
The new generation of software vendors believes that the future of project management, whether it's construction or otherwise, lies in the ability to provide a full-house of mobile functionality without resorting to a desktop at all. Mobile software specifically designed for the facilitation of communication, schedule syncing, time and efficiency tracking would be perfect on-site.
We'll be giving brief reviews on some of the best applications out there for construction project management.
Kanban Tool
Kanban Tool online collaboration boards support custom workflows and task templates, allowing a perfect visualization of any construction project. Board swimlanes – horizontal rows spanning your workflow stages – help to bring additional order to the flow so that you can, e.g., manage a few projects on the same board.
The key strength of Kanban Tool is its simplicity and customizability. The Kanban boards alone resemble whiteboards with sticky notes and let you focus on the tasks flow alone.
But additional capabilities are available at the click of a button. Some of the optional features are seamless time tracking and reporting, process automation, recurring tasks, task dependencies, checklist templates, and task reminders.
The comprehensive marriage of project and teamwork features allows for organizing an efficient, partly automated, and highly visual workflow, providing clarity to the project manager and the team, simplifying the identification of process impediments, and making smooth team communication a reality.
Monday.com
Monday.com wasn't made for one sole type of industry; it manages different types of projects, but it's known for being versatile in the construction field. User plans are customized according to the number of employees in addition to the space that's needed.
Communication between the team and a client, flexible scheduling features, and cloud storage are all perfect for the management of a construction project. Their timeline module is one of their most appealing features; it's less time-consuming to modify or add different tasks for many team members using their clear and intuitive UI.
Envision
Envision is a field-based construction project management software. It's hard to mention a list of the best apps for construction project management without mentioning Envision. It's popular for its fast-paced problem detection and resolution since it's specifically designed for infrastructure and building projects.
Scheduling, cost control visibility, real-time progress management are all captured using their mobile apps and can then be fed into the main reports. It can synchronize and efficiently manage the workflow of clients, contractors, and subcontractors.
ezClocker
ezClocker is a simple to use construction time clock and scheduling software. Ideal solution for construction companies with crew members who work at different job sites. Each employee can use their own phone to clock in/out and a GPS location is captured so the employer can verify the worker was at the correct location.
You can also add tasks in the note section of the employees' schedules so your workers have it handy when their shift starts. Other features ezClocker offers is the jobs list feature where it allows you to assign jobs to employees so when they clock in they can pick the job they are working on which helps with labor job costing.
Taskworld
What makes this app truly stand out in the competition is their visual approach to task scheduling and planning. The wide array of features they can provide using a sleek dynamic interface surely garnered them a lot of attention.
They managed to condense field internal communications, scheduling, time tracking, and financial dealings in a well-designed UI that allows for managing different aspects at once without facing a huge learning curve. Their mobile app also allows those who are on-site to not only keep track of their tasks and activities but also take photos to communicate potential delays or early completion.
Hubstaff Tasks
Hubstaff Tasks use a web-based formula to manage all communication, scheduling, task assignments, document sharing, and more. The app has no standard device that should be used with it, any device with an internet connection can access and operate the software. The Kanban boards combined with focused sprints makes it easy to include or brief everyone in minimal time.
You can mention team members in a dynamic chat flow for quicker responses, build checklists that can be confirmed with different parties, and complete integration with Hubstaff for maximum tracking and time management. The best part about this app is that if your team is under 5, it's completely free.
Fyle is an expense reporting software built to simplify expense management tasks for employees and finance teams. Fyle can automate mundane, repetitive tasks that can take hours if done manually. As a cloud-based expense software, Fyle can store employee expense reports, receipts, and expense-related documents under one platform.
Fyle makes expense tracking easier for field workers thanks to its accurate data extraction feature available on mobile and web apps. The tool is also equipped with a robust policy check engine that audits all expense reports in real-time. This eliminates potential expense fraud and curbs manual data entry errors.
Additionally, your finance teams can integrate Fyle with their existing accounting software/HRMS/ERP to reduce manual work and errors. They can easily migrate data with a click of a button and keep all their expense data under one platform.
Choosing the best app for your construction project depends on the size of the project and your team. There is no perfect app for everything; you'll need to see which limitations in an app you can cope with in exchange for finding exactly what you're looking for.
Have any thoughts on this? Let us know down below in the comments or carry the discussion over to our Twitter or Facebook.
Editors' Recommendations: