The best free productivity apps for your smartphone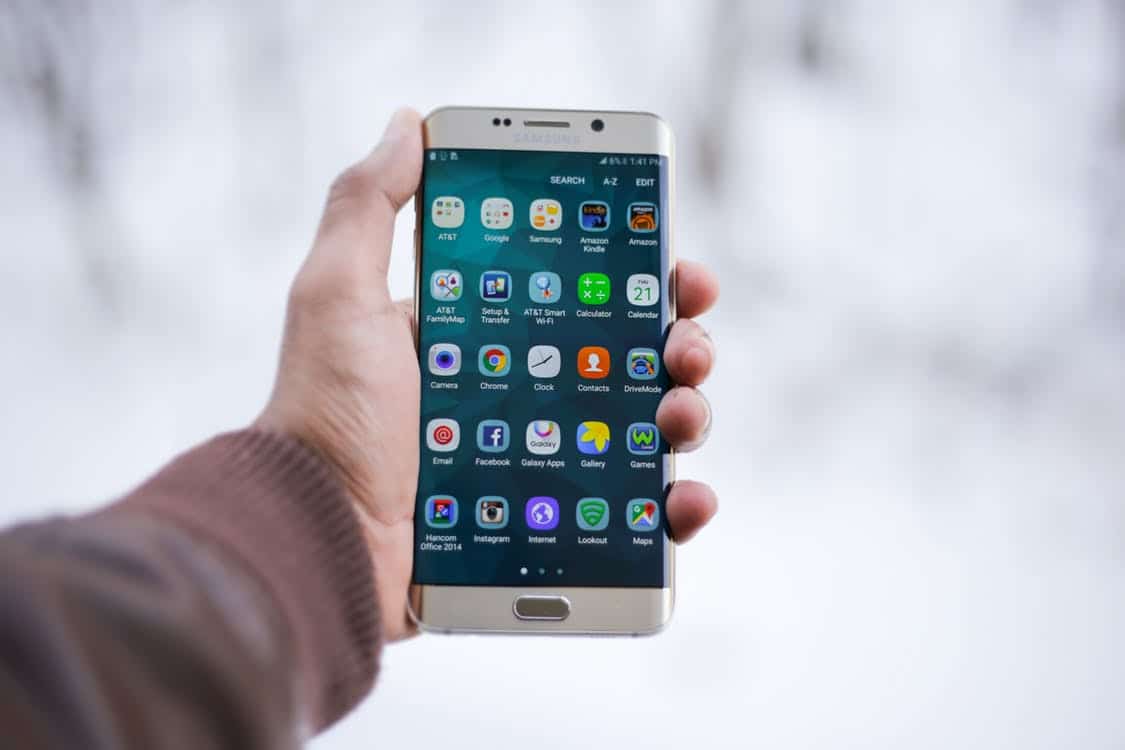 With the lives getting busier, we all want to be more productive. But it is often a struggle as it requires us to develop new habits. Our minds are stubborn and we tend to give up before we succeed. So the external help is appreciated.
Mobile productivity apps can be handy. They increase efficiency in many ways and help to get organized. We collected the best free productivity apps that are also free to use.
Goal Tracker
Goal Tracker focuses on developing good habits. It is based on the Jerry Seinfield's productivity principle: put a calendar on the wall and mark each day when you complete your chosen task. This app is perfect for those who study, play piano, do chores, drink water, workout etc. You can set a schedule of your habits for a day, month or even a year. Make use of built-in reminders and it won't be easy to forget about new habit. Goal Tracker also lets you export all the data in Google Drive or Dropbox.
actiTIME
This timesheet app allows you to log spent hours and analyze productivity with helpful reports. The time can be logged manually or with a built-in timer. This is a client app for a desktop version of actiTIME which has broader functionality. For instance, you can build charts and breakdown spent time by categories.
Nozbe
Nozbe lets you manage tasks and stay organized. You can set priorities and deadlines and combine tasks into projects. This app has collaboration functionality so you can share your work with colleagues. The app has a free plan for a single user for 5 active projects.
Do It Now RPG
This app brings fun into your self-improvement process by making it gamified. In Do IT Now RPG you create an avatar. Each time you complete a task, your avatar gets XP and develops certain characteristics. Do a workout and your avatar gets strength, read a book and your hero gains more wisdom. Also, you get game gold with each accomplishment and can buy virtual rewards.
Glympse
Android, iOS, Windows Mobile
This is not an ordinary productivity app. With Glympse you can share your location with friends, family, and colleagues. So they'll know if you are running late and you can get the same information from others. Create a Glympse group for an upcoming family reunion and you will know if someone is stuck in the jam. Other situations when this app might be handy in tracking field employees, informing family of your location while you are traveling and communication with friends.
Loop
This one is a habit tracker with advanced features. Loop lets you set goals, create schedules and monitor the progress just as many other apps. But it also has a unique habit score. It is a strength of your habits calculated based on the frequency. So every time you complete a regular task, the habit score gets higher. And if you miss a day, it gets weaker. So if you miss several days, it may destroy the whole progress made so far. It creates strong motivation and helps to stay on track with your new habits.
TimeTune
This is a scheduling app that aims to improve personal efficiency. With this app, you can create tasks, assign tags and configure reminders. The built-in reports help to find where the time goes an improve time management. TimeTune offers a unique feature: it allows to create a routine and share it with others. It could be really helpful for coaches and doctors.
Flow
This is a mobile app for teams. It helps to monitor the task progress and check colleagues' progress. The app can be integrated with free communication app Flow Chat. This way all tasks and discussions are in one tool.
Inkflow
This is a perfect app for those who prefer a visual information. Inkflow lets you capture new ideas by drawing, sketching, inserting images. You can organize all these elements on one page. It can be used for brainstorming and mind mapping. It doesn't restrain your creativity when working on a new idea. There is a free basic version of Inkflow and paid Plus edition with additional features, such as more colors and fonts.
30/30
This is another app that breaks work into time blocks. 30 minutes of focus on a task is followed by 30 minutes of break. You need to work really hard with no distractions for half an hour. Then the break comes as a reward. You can get more done as you spend less time on distractions. 30/30 improves concentration and focus
Nirvana
This task manager works both on mobile and on the web. The data is stored in the cloud so it syncs between devices. The app is rich in features: checklists and focus lists, scheduling, tagging etc. One especially handy feature: forward and email into Nirvana and it will turn into action to do.
Did we miss any? Let us know down in the comments. 
Editors' Recommendations: