The best mobile 3D modeling apps in 2021
3D modeling is a difficult task. Thankfully, we have got a variety of different options, designed for different skill levels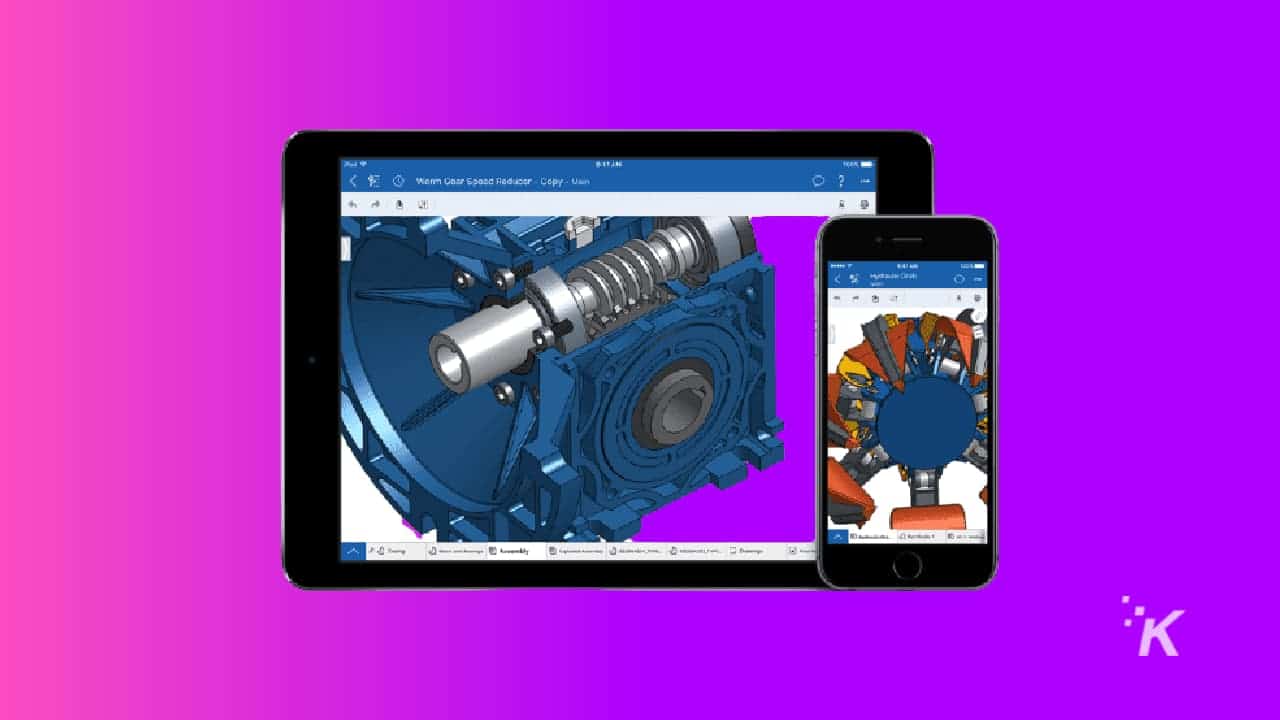 3D modeling apps offer great opportunities to creators in terms of design flexibility and ease of use. From beginners' friendly to advanced software, users can choose from a variety of options and bring to love their coolest designs. Moreover, it is now possible to design models on your smartphones.
Rather than investing in expensive machines and spending hours searching for the right STL file for your 3D printer, one can now start working on their 3D models from their own mobile phones.
That must sound interesting! And, it sure is. However, not every app provides similar results as expected. Therefore, it is very important to pick a 3D modeling app that is reliable and performs exactly as claimed.
Here is a list of some of the most fascinating applications created for various levels of users. Do not forget to go through each of these choices to pick the one closest to your needs.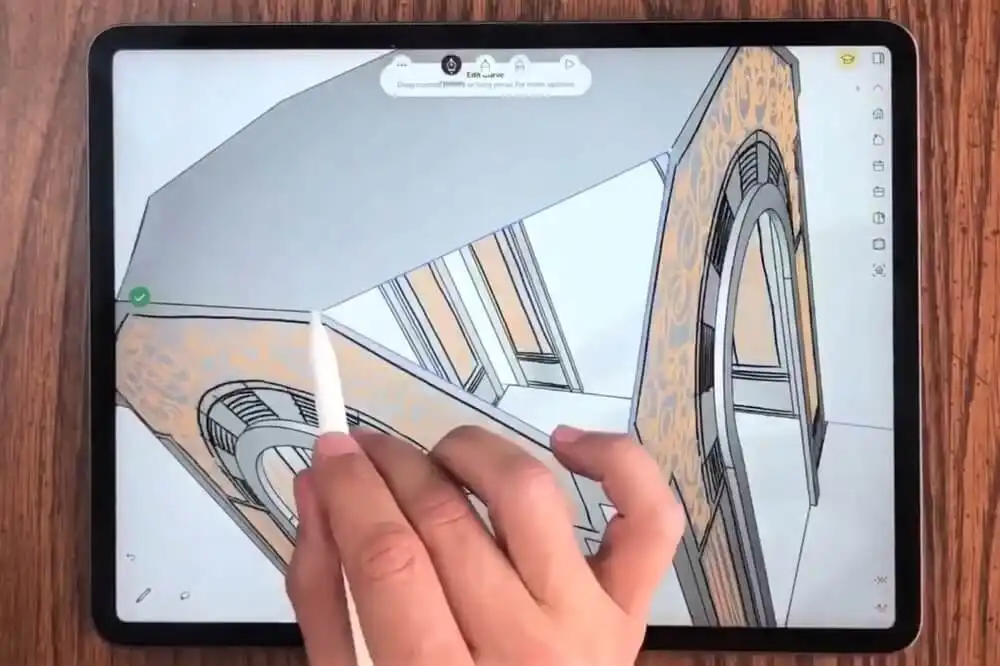 Designed for beginners, Umake is a 3D modeling app compatible with the iOS platform. The software costs $15.99 per month. If you wish to subscribe to the yearly plan, the price is $95.9 annually. In addition, the company also offers an unlimited plan with a one-time payment of $299.99.
To make it easier for learners to get acquainted with 3D modeling, Umake boasts a huge community, a database of video tips and tutorials, and more. Although designed for beginners, the application features some premium and advanced CAD design options. Hence, offering similar designing results to SketchUp.
Using the various tools available with Umake, it becomes simple to freely sketch precise technical drawings that are then turned into amazing 3D models. Additionally, users can enjoy simple texturing options.
In short, Umake lets users design an array of different 3D models suitable for architecture, automotive and other sectors.
If you're looking for some inspirations to start with, Here's a List of Coolest Things People 3D Printed this year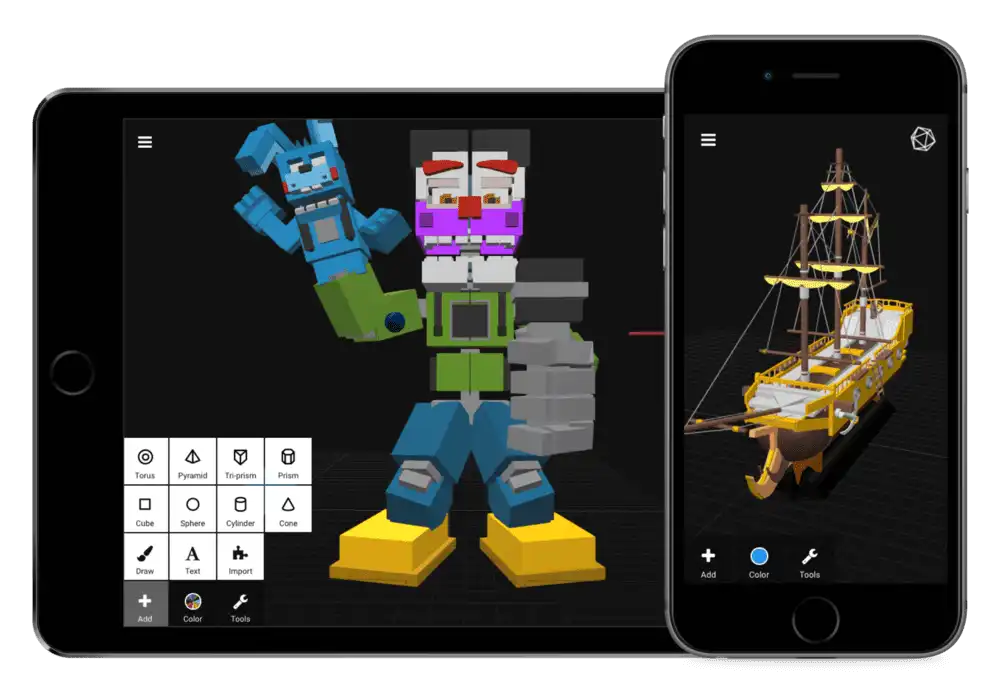 An affordable 3D modeling software for beginners, 3DC comes for just one-time payment of $3.99. Although created as a learning tool, the application enables designers to create some of the most fascinating designs with ease.
3DC claims to be the simplest 3D design app available around. And, it definitely turns out to be the one. Offering an intuitive interface and user-friendly navigation, the 3DC breaks down the complex modeling skills into simpler techniques. With all these perks, the software also houses great tools for turning usual designs into something astonishing.
The models printed can easily go for printing directly. Overall, 3DC is a very useful app for inexperienced individuals, wanting to learn 3D modeling. The best part is that the app is compatible with both iOS as well as Android devices.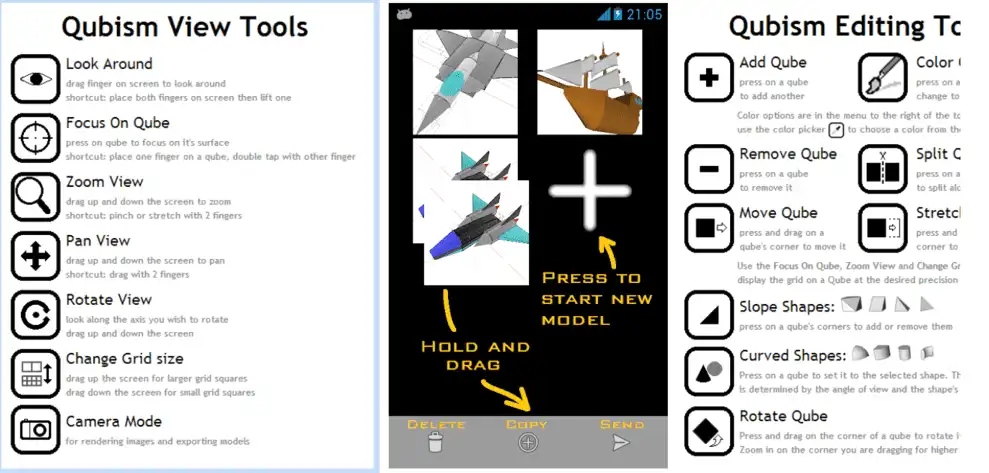 One more user-friendly platform is compatible with Android users. Qubism is a free application that helps beginners with easy-to-use tools for designing simple 3D models. If you have played the game, Minecraft, it will become easy to learn working with Qubism.
Users can create 3D models using ''qubes''. In other words, with the help of blocks, one can come up with fascinating 3D designs. It is easy to edit these blocks by stretching, moving, deleting, and performing various other actions.
Users often export the design for carrying advanced edits to the model. Or, you can just prepare the file for 3D printing. Whatever you choose to do with the file, the results will always be satisfactory.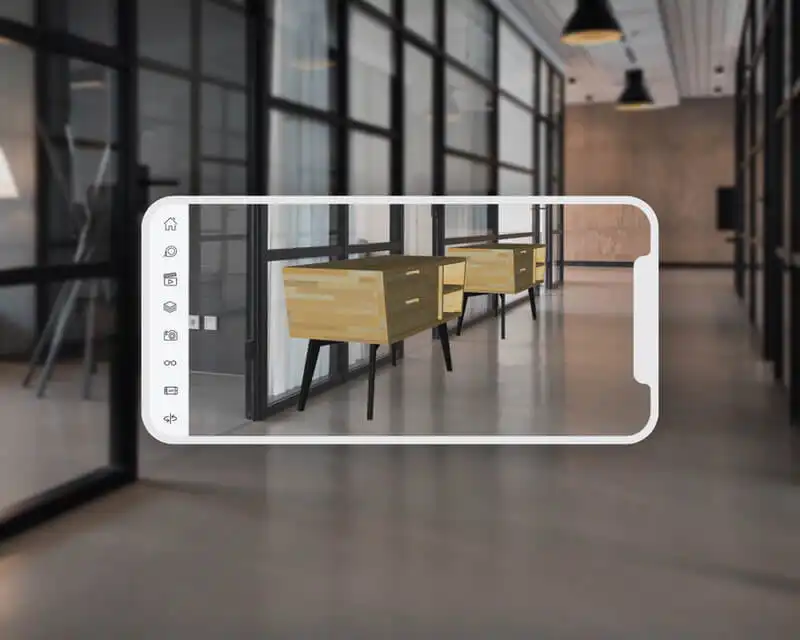 Providing iOS as well as Android users a great 3D modeling experience, the app is available just for $9.99.
Unlike other applications that run as standalone software, Sketchup Viewer is actually a part of the already popular SketchUp 3D modeling software. This application is helpful for those who work in a team and requires access to the models on mobile phones. This viewer enables reviewing of 3D models from different layer visibility, selection planes, perspectives, and even using the x-ray mode.
Hence, it becomes easy to never miss the final touch after the team is done designing the 3D part.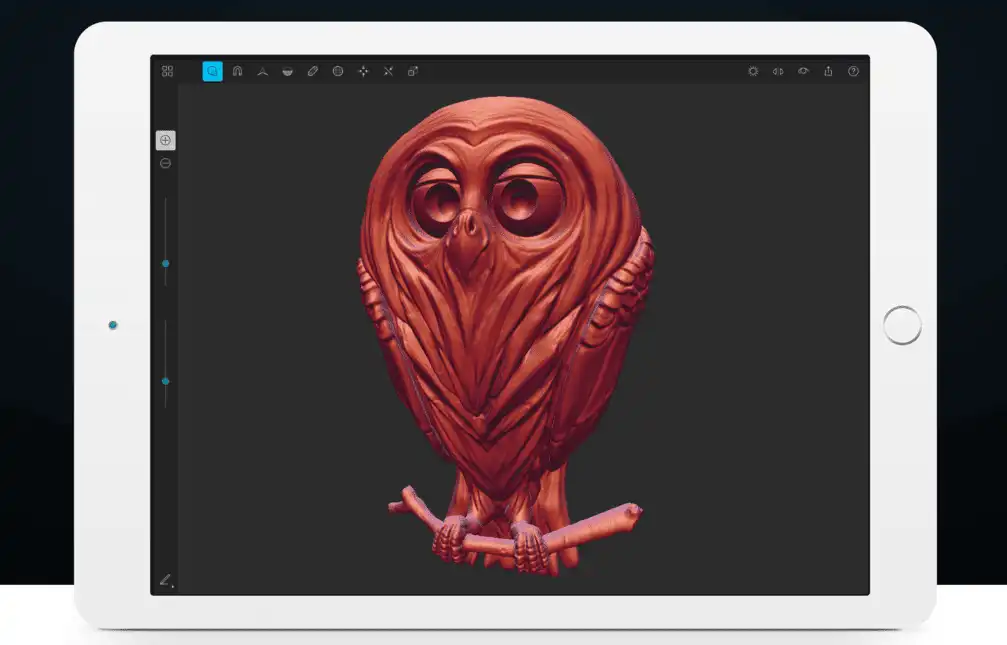 Only available for iOS devices, this mobile 3D modeling app is very intuitive. Sculptra is one of the most powerful 3D sculpting apps that can work with complex designs with ease. Users can play around with various advanced designing options such as importing 3D files, symmetric sculpting, sculpting tools.
Used especially for character design for animation as well as video games, the software helps intermediate users to accomplish tasks that are not possible with basic apps. Not just that, the users get access to the undo history as well as really realistic renders. All in all, the application is a very attractive choice for those wanting to do something more than just creating simple models.
AutoCAD 
A highly advanced tool for iOS and Android users, AutoCAD costs $79.99 as a one-time payment. The app is very popular among professionals. But not everyone knows that Autodesk also offers a mobile app for 3D modeling? 
Although the mobile application is not completely similar to the 3D CAD app with certain design limitations, it still is one of the most useful tools for creating light 3D models. The app works in DWG format.
This app is for advanced users who already have experience working with similar software.
One more 3D modeling application for professionals and advanced users, Shapr3D is compatible only with the iOS platform. Those wanting to try the app before paying for the same can design up to 2 models. The first two models are free. However, to further use the software, one must pay the monthly fee of $25.
Using a similar engine as Solidworks, Shapr3D is among the most intuitive and powerful apps available currently. With this application, users can create precise mechanical parts, end products as well as complex prototypes.
No wonder why Shapr3D is popular among multiple niches. With advanced features, the app can cater to the needs of engineering projects, construction models, jewelry design, and more.
Conclusion
3D modeling is a difficult task. Thankfully, we have got a variety of different options, designed for different skill levels. Either you are starting to design 3D models or a professional wanting to explore more intense design tools, there is something for everyone.
Therefore, it might not be that difficult to pick that one 3D modeling app that suits your needs. And, have fun turning your creativity into beautiful models.
Have any thoughts on this? Let us know down below in the comments or carry the discussion over to our Twitter or Facebook.
Editors' Recommendations:
5 action camera tips and tricks for beginners
This is your chance to finally own a 3D printer