The best virtual games based on classic games
You don't have to carry cards or board games to have fun with your friends anymore.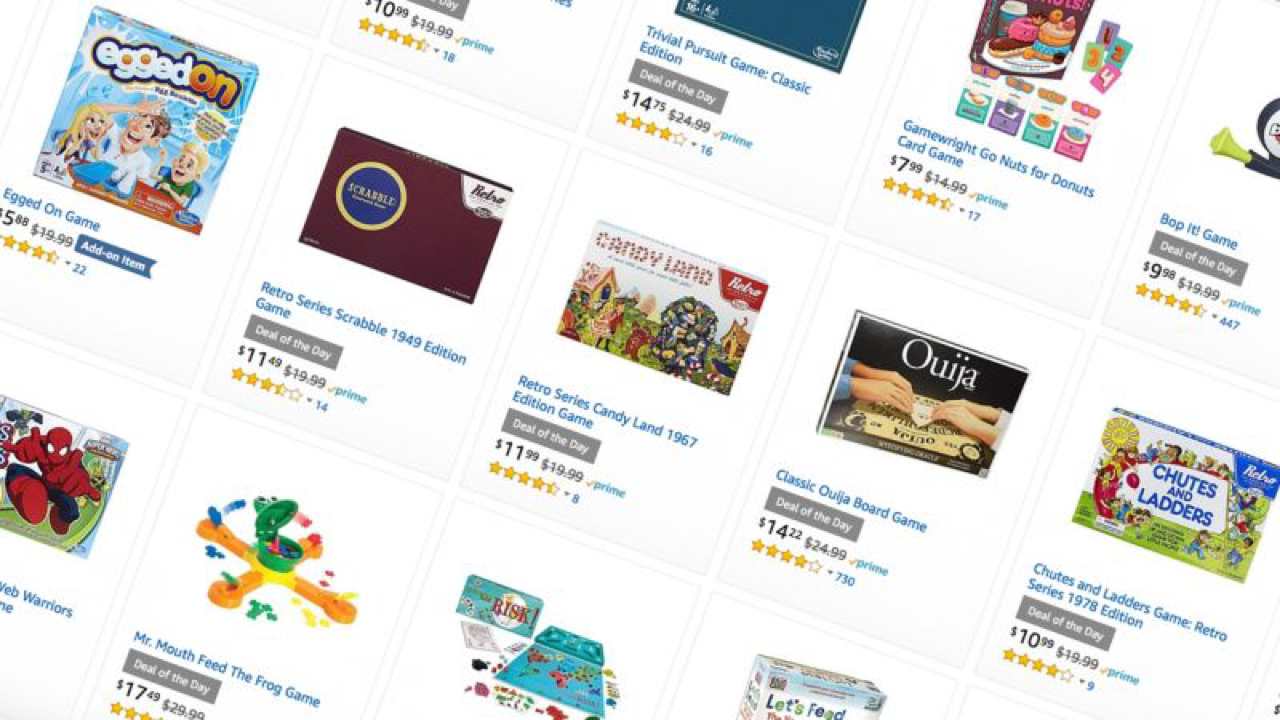 Board games are great – they are entertaining and they can teach you a lot – but they have one major flaw: they are impractical to carry around. That's why the market of digital games decided to react and virtual games based on real-life classic board games have taken the web. They have been gaining fans for several years now and it doesn't look like their popularity will fade any time soon.
You can play them both with the people around you, and online users when you're alone, and you can do it wherever and whenever you want – during a trip, a boring lecture, a break at work or while waiting in the queue. Are you a big fan of board games, but you don't always have them with your arm's reach? Here are some of the best available virtual games based on classic board games:
Words With Friends
Even though it bears a completely different name, it's a game based on well-known and widely-loved Scrabble, and, with its 13 million monthly users, it's also one of the most popular games available. Its huge advantage is that you can play multiple games simultaneously, and they can last for hours or even days without interruptions.
The rules are simple: you and your opponent both get random letters, each letter has points assigned, and you take turns building words on a board where you can get bonus points. Of course, when a game gets this popular, helping tools are starting to emerge, and Words With Friends is no exception here – WWF cheat may help you become a master of words in no time. 
Draw Something
A mobile, simpler version of Pictionary, Draw Something is the most popular drawing app with almost 7 billion drawings already created. You get three words and you select one to draw for your friends and they have to guess what it is. No drawing skills required; actually, the worse drawings the more fun. However, if you're not counting your own points, it's not really a game; it's more of entertaining cooperation of people working towards the same goal – the right guess. The app only keeps track of the number of correct guesses.
UNO App
The original UNO! is the world's number one card game – it has been entertaining and agitating people for dozens of years now and it's still the absolute favorite of many players. The digital version can be played both with friends or with people that you have been matched with by the app. You don't need to remember and argue about the rules, as the app sets them for you, and there's no risk of losing cards and ruining the game. There's also a much more expanded version providing players with the real UNO! experience, a range of adventures and tournaments. 
Cluedo/Clue
This app is the closest to the real-life version of a mystery game where you need to find a murderer (or convince people that you're not one when you actually are). Each player is assigned the role of one of the suspects and, by working together, you have to deduce who is the killer, find the murder weapon and find out where the crime took place. Just like in the case of most online games, you can play with friends, with an AI opponent, or be matched with users from all over the world. The app enables you to go around the house, take notes and choose different themes. Plus, there are various updates and variations to this game if you get bored.
Ticket To Ride
This is the online version of the classic board game of strategy. Just like in the real-life version, you need to be the first to link up all your cities and reach your destinations if you want to win this railway adventure. It comes with all the same expansions available for the tabletop version, and it gives you the possibility to invite your family and friends, play against an AI opponent or via the online multiplayer mode.
Lords of Waterdeep
This online game is based on widely-played Dungeon & Dragons board game of the same name that everybody loves, and it can be played by up to five people. You can play with an AI, with other people thanks to a shared- or a split-screen feature, and online in real-time or turn-based options. It lasts 8 rounds and you have to buy buildings among which each presents you with a different opportunity.
Catan
Known as Settlers of Catan in the past, this board game has millions of fans all over the world and now you can play it online. It features a classic, well-known map of the classic game, as well as various expansions. You are able to play against online opponents and you can also communicate with them via chat. 
So, do you have your favorite game yet? You don't have to carry cards or board games to have fun with your friends anymore. And if you're bored, you can even play while sitting on your own. When it comes to virtual games, there are no limitations – except for their rules. 
Have any thoughts on this? Let us know down below in the comments or carry the discussion over to our Twitter or Facebook.
Editors' Recommendations: