The best VPNs for schools
Having trouble accessing the open internet from school? Check out the best VPNs for school use.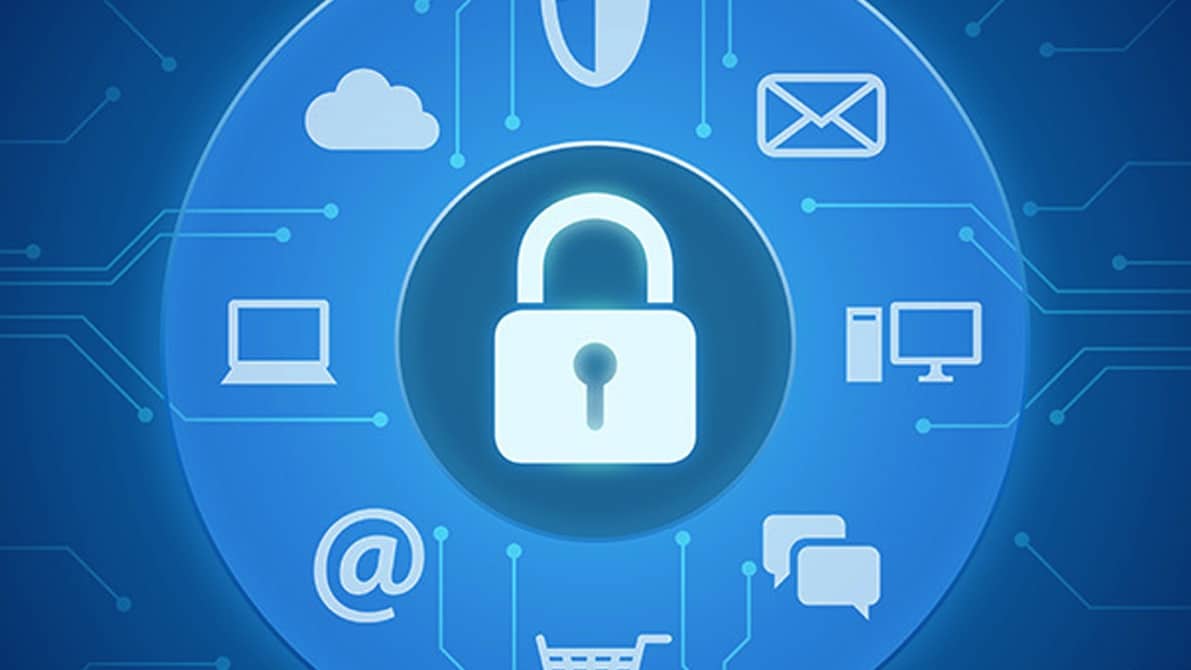 Many school and colleges restrict student's access to popular sites like Netflix, Hulu, HBO, Facebook, Snapchat, Twitter and many others on their wifi networks. The common reasons given for the censorship is to enable students to focus more on their academic activities and also maintain a balance bandwidth usage as streaming, and heavy downloading can slow the network speed.
However, despite the noble reason of ensuring that students are not distracted from their academics these policies inadvertently also prevent students from accessing a mind-blowing range of academic resources available on the internet. A typical example is YouTube which is commonly restricted but has so many educational videos that can help students with assignments and projects. In addition, students can access the PDF versions of their textbooks via torrents and harness the full power of the internet academically without these restrictions. On the other hand, social media sites like Facebook, Twitter and so on provide students with the much-needed downtime to relax and catch up with friends and loved ones.
It is quite ironic that schools that are supposed to provide the means to unlimited information implement policies to prevent access to the open internet. Well, the best way to circumvent these Draconian restrictions is with the aid of a Virtual Private Network (VPN) tool. The best School VPNs offer privacy and security by shielding user's location through the encryption of the incoming and outgoing traffic on their device and routing it with any server in any location in the world.
Why do you need a VPN for School?
Students are expected to accept the restrictive policies of surfing the internet while in school. The simple fact of the matter is having restrictions to the open web can be very frustrating as extremely useful online academic resources, popular social media sites, streaming platforms, and many other amazing resources cannot be accessed.
Since schools are supposed to provide access to unlimited knowledge, here are some very important reasons why students should make use of a VPN that works at a school.
Maintain a safe connection to public Wi-Fi: Utilizing a public Wifi like the one employed in school leaves you open to hackers who can easily delete your term paper, assignments and projects despite the fact that you have a password. The best school VPNs not only guarantees safety and security but also to encrypt traffic from and to any device.
Unblock streaming and video game sites: One of the reasons why these restrictive policies are implemented by schools is to limit the bandwidth usage and increase the speed of the network. This typically implies that heavy downloading and streaming is highly prohibited. Armed with a School VPN, students can easily bypass these restrictions and play online games, watch contents on Netflix, Hulu, and other streaming websites.
Use Torrenting sites: P2P sharing is highly prohibited in many schools, and culprits can be severely punished for copyright infringements. A VPN tool offers access to several servers that are undetected by the school for using Torrenting sites.
The Best VPNs for School
ExpressVPN
ExpressVPN is one of the best VPNs service available for schools. ExpressVPN has over 2000 servers situated in 94 countries around the world. This British Virgin Islands-based VPN is regarded by many users as one of the very best in the industry due to its consistent performance and quality services. Express VPN uses the reliable 256-bit encryption as well as several industry standard protocols to provide users with maximum security, and privacy at impressive tunneling speeds.
In addition to some amazing features like a potent Kill-Switch an ad blocker, ExpressVPN offers unlimited bandwidth and data, 3 simultaneous connections, compatibility with several devices on different platforms and so much more. ExpressVPN grants students secure access to Torrenting sites, unblocks Netflix, BBC iPlayer, Hulu, Twitter, Face, and Snapchat right on campus.
The VPN has a no log policy, and30-days money back guarantee. The monthly plan cost about $12.95/mth, the 6 months plan cost $9.99/mth while the 15 months plan goes for $6.67/mth.
Pros
Unlimited bandwidth and data
Over 2000 servers worldwide
30-days money back guarantee
Unlimited Netflix access
NordVPN
NordVPN is another excellent School VPN service provider with about 5000 servers in over 62 locations worldwide; it offers some of the highest levels of privacy and security possible. With a significant number of servers, unlimited bandwidth and unlimited data students are guaranteed an amazing time surfing the internet with this service. In addition to operating its dedicated DNS servers, NordVPN provides DoubleVPN technology, which means that data is passed through two servers and encrypted twice. This Panama based VPN offers services and tutorials for clients on all major platforms.
Students who are security obsessed can take advantage of the Tor over VPN, ad blocker and other awesome features available on NordVPN. NordVPN offers a 30-days money back service and costs $11.95 monthly, $9.00 per month for 6 months and $2.75 per month for 3 years.
Pros
Over 5000 servers worldwide
Best in hiding IP address
30-days money back guarantee
Unlimited Netflix access
CyberGhost VPN
This Romanian based VPN service provider boasts of over 800 servers in over 27 countries worldwide. CyberGhost's encryption is airtight, and users can rest assured that their privacy and security is guaranteed.
CyberGhost utilizes the VPN industry's standard AES 256-bit encryption and the PPTP, IKEv2, L2TP/IPSec, protocols to offer users some impressive services like unblocking geo-restricted contents, a potent kill-switch, unlimited bandwidth, up to 5 simultaneous connections, 24/7 customer support via live chat and email, consistent high speeds, compatibility with major platforms and so much more.
Students and Teachers can easily access Facebook and other sites that are usually blocked on campus via a CyberGhost VPN. In addition, CyberGhost has 30-days money back guarantee feature with no strings attached as credit card details and payment forms are not required to be filled. The monthly plan cost $10.49, the 6 months plan cost $5.90 per month and the 2 years plan cost $2.90 per month.
Pros
Over 800 servers worldwide
Access to Netflix
30-days money back guarantee
Hide.me
Hide.me is a Malaysian based VPN service provider with over 150 servers in 30 locations worldwide. Hide.me utilizes the AES 256-bit encryption, the SSTP, and SoftEther custom encryption protocol to offer its many users enhanced privacy and security. Hide.me offer VPN services on every continent. It has a strict no logs policy, a very user-friendly app, a kill –switch and a DNS leak protection.
Hide.me, unlike some of the best VPNs for school available today, offers a free plan with limited bandwidth. It also has a plus plan that cost about at $4.99 per month with unlimited bandwidth and also a premium plan that cost $9.99 a month with a comprehensive list of features.
Pros
Port forwarding
Offers a free plan
Intuitive
Zero logs policy
Outstanding speeds
Windscribe
Windscribe rounds off our list of best VPNs for schools. This Ontario, Canada-based VPN service provider has over 500 servers in 51 countries worldwide. It runs on the AES-256 bit encryption and also utilizes the OpenVPN, IKEv2, and SOCKS5 protocols to ensure that its many users are safe and secured from any threat.
Windscribe offers all the common features available on the best School VPNs such as a firewall, ad blocker, ability to unblock geo-restricted contents, multiple simultaneous connections and so much more. The monthly plan cost about $9, the one year plan cost $4.08 per month and the 2 years plan cost $3.70 per month.
Pros
Offers a free version
Torrenting allowed
Works with Netflix
What makes the best VPN for School?
The best VPNs for schools especially the ones featured on our list not only unblock geo-locked contents but offer some amazing features like intuitive interface, high speed, user anonymity a 24/7 customer support among others.
Importantly, the best VPNs for school must operate on the best encryption protocols available, must be secured and have a strict no log policy such that user information is not passed on to third party agencies. In terms of speed, the best VPNs for schools should be able to stream You-tube contents, Videos, Movies, and Music videos as well as play online games with ease. Another key feature of the best VPNs is a wide range of servers available almost anywhere in the world. Lastly, the best VPNs should be capable of offering students multiple simultaneous connections.
The Workaround to Unblock the VPN Service page on School Campus
Here are some practical solutions for students to circumvent and unblock the VPN Service page on the school campus.
Solution #1: Visit your favorite café or even a friend's place and download a School VPN via their non-campus internet connection.
Solution #2: If your movement in and out of campus is restricted you can simply turn your phone into a mobile hotspot in a few steps. You can now connect your laptop to your secure WI-Fi network instead of the restricted campus network. Please do not disable the network password and note that as you surf the internet, mobile data will be deducted from your data plan.
Activate the mobile hotspot feature via settings on your phone
Click on Wireless and Networks' and select 'More Networks'
Click the 'Mobile Hotspot' option. (Tip: Keep your phone plugged into a charger as this feature drains battery power)
In a couple of seconds, you should get a notification message about your new Wi-Fi network
You can now surf the internet, visit one of the best School VPNs sites and download a VPN.
Conclusion
With the prohibition of many useful websites like YouTube, Google and so on by schools the need for a VPN tool that provides the much-needed access to the open internet cannot be overemphasized. The best VPNs like NordVPN and ExpressVPN are very powerful tools that not only unblock geo-locked contents but offer unlimited bandwidth, unlimited downloads at very impressive speeds as well as other practical features for students to utilize.
We hope our best VPN for schools review has been such a helpful piece to you. You are welcomed to frequently visit our site and discover more comprehensive and intuitive guides covering a range of topics. Thank you.
Is there anything we missed? Let us know down below in the comments!
Editors' Recommendations:
The best VPN for the deep web