The best way to enter the online trading market
Online trading is a pretty broad term these days. You've got your options, your forex, your CFDs and even cryptocurrencies all fluctuating around on the global market. Hundreds, if not thousands of assets, numerous trading modes, many different deals, and many other investment targets stand in front of you and beckon.
Wouldn't it be nice if they were all in one place? Well, there is a place where you can trade absolutely anything, and we can show you the way to it. We're talking about the website belonging to one of the most popular and influential brokers in the world – IQ Option. If you want to invest in something, this is the place where you should do it. Allow us to show you why that is.
An incredible trading environment
The reason IQ Option is the best place for traders is their superb platform which this company has developed itself. This impressive piece of software allows you to trade absolutely anything. Hundreds of assets like CFDs or forex pairs are on the platform, all with the latest prices. And if you would like to join the cryptocurrency craze, you can do so with just a click.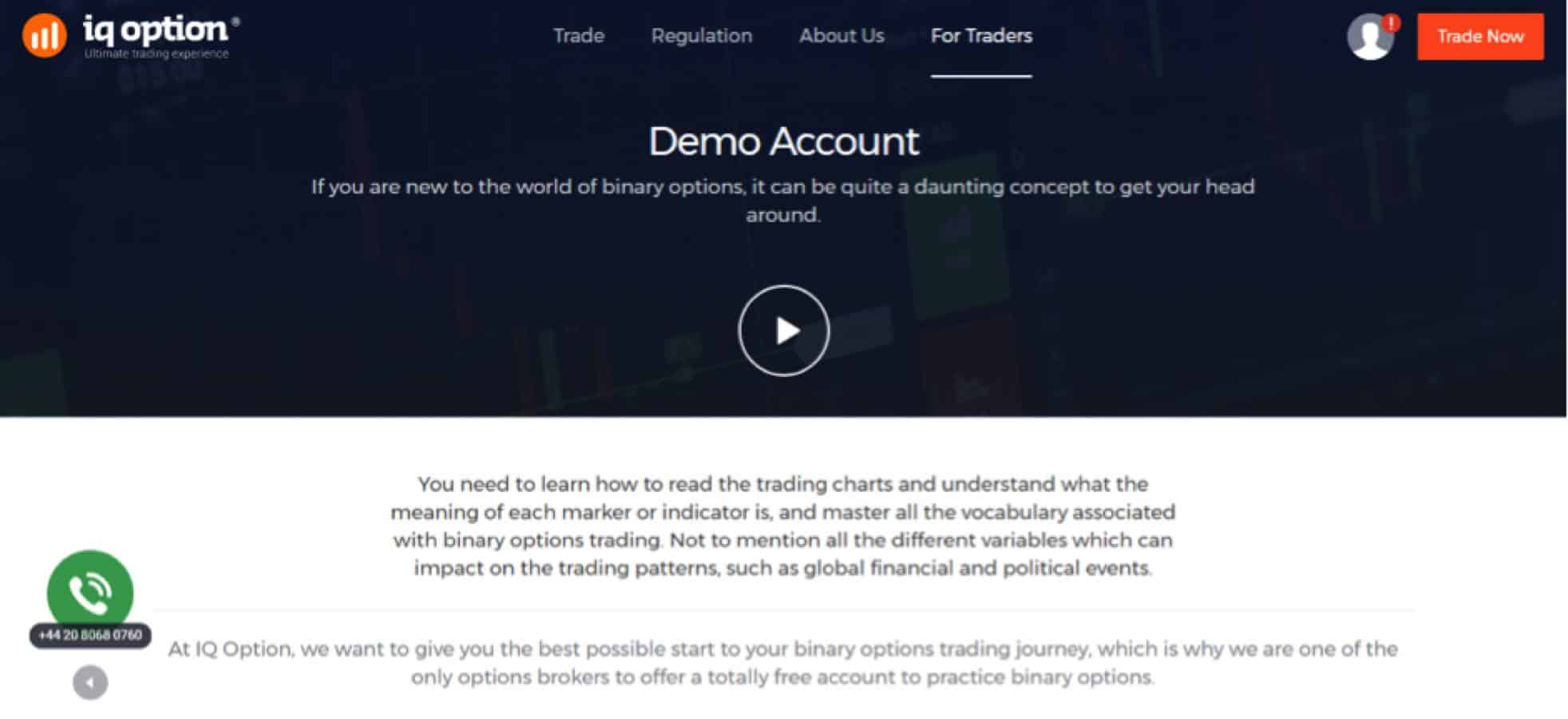 All the most popular cryptocurrencies are available: Bitcoin, Ethereum, Ripple, Litecoin and about a dozen others. But that's not the most impressive feature of this broker. The most impressive feature is that literally, anyone can trade because you only need one dollar to open a trade. That's right – ONE DOLLAR! So, if you thought trading and investing is only for professionals and rich people, think again. But if you don't want to invest with real money immediately, there's a solution for that, too.
IQ Option demo account shows you everything
You see, most brokers offer a demo account, an account with virtual funds which allows you to get a taste of the action without any financial risk. What is so special about IQ Option demo account, however, apart from the fact that you can also trade absolutely everything there, is that you can open it within just a few seconds. You don't have to input your credit card number or provide any sensitive information, just fill out a short form (choose a nickname and input e-mail address) and you'll be all set.
You are not obligated to ever invest anything, simply see if this kind of activity suits you. If it does, you can switch to a live account very easily and start trading for real, but if you don't you can simply log out and never come back there again. No harm, no foul.
Enter the fray, but with no risk
IQ Option demo account is the perfect way to enter the trading fray. There is absolutely no financial risk for you in any shape or form, and you will be trading with quite possibly the best broker in the world. Every imaginable asset is just a click away: trade stocks, indices, commodities or even the sensational cryptocurrencies, see how you do and only then decide if you want to do it for real. At the very least, you get to have some fun. Go ahead, give it a go!