The complete beginner's guide to Call of Duty: Warzone
Want to play Call of Duty: Warzone like a pro? Here is the perfect guide for beginners.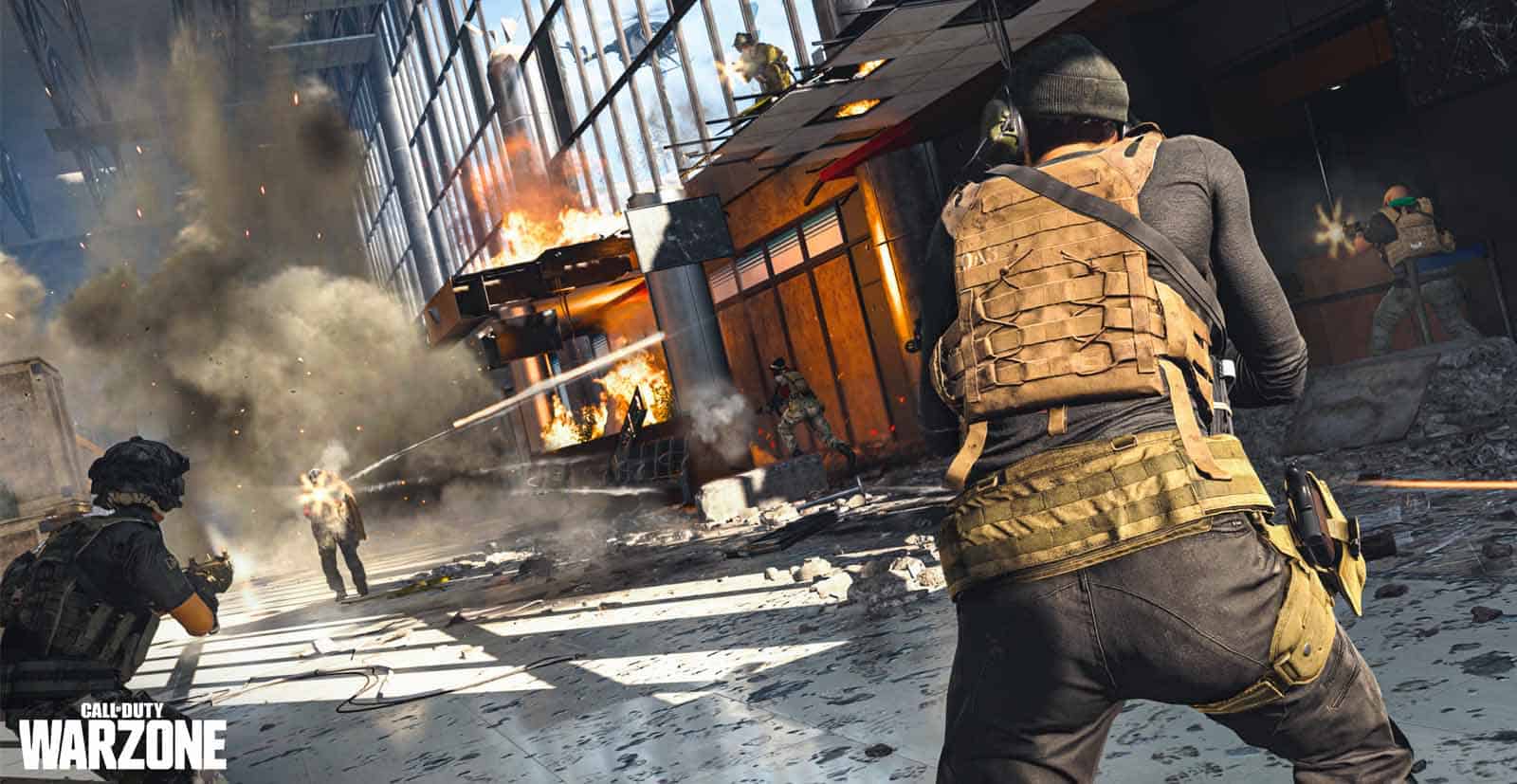 The popularity of Call of Duty is no secret to us. They have already come across 30 million players to join the Warzone battle. Thus, to survive against the constantly increasing competition, one must gain a little more knowledge before placing footsteps on the ground. You can look at the various warzone hack providers in the market to know more.
Here are a few easy-to-follow pointers that can help you last for a more extended period in the match and be the winner.
While arriving, cut your parachute
This is a game that is actually grounded for most of the time, and in such cases, the biggest peculiarity is a parachute that can be deployed again and again for an unlimited number of times as you fall to the ground.
This can be utilized as an advantage to get points in a distant place from the plane's drop path and come to the ground faster.
Search, add and distribute armor plates
Armor is an important component to remain longer in a fight. You come in with two plates. But try to get a third armor plate as soon as you can. It could turn out to be crucial in an initial fight, particularly if it's simply a pistol duel.
After coming out safe from the rest of the teams, take up as many armor plates as you can get and if your teammates don't have any, make sure to share with them. Your possibility to survive a fight is much higher if all the members have more armor rather than just one person having it all, and the rest of the team members are bare.
Have different types of gun
Players can carry two varieties of guns in their mission. But the player has to ensure that they don't carry the same two types of weapon class. This is useful in two ways:
Pairing a long-range weapon with a close-range weapon will provide the capability to battle in more ways.
It lets you utilize two kinds of ammo rather than all from one pool.
This technique applies to the entire team as well. One doesn't need all the sniper rifles. If one player is good with handling another type of weapon, let them use that.
Make your expenses properly and save them wisely
Money might appear to be secondary while looting, but it is crucial for various reasons. The money can be used to bring your crew members back if they don't win their match in the Gulag. Most of the time, a squad member is the topmost asset you can have.
However, not all the potential purchases come with a similar usage level, so make the optimum usage of your buy. You shouldn't have the feeling of being compelled to expense all the money you have immediately.
Fix your loadouts and achieve them however possible
One thing that differentiates between new players and pro Warzone players is the quality of loadouts. After the closing of every round, there is a subsequent drop in loadouts.
If you have a well-stocked kit (you can change and get new weapons in the Gunsmith menu or unlock weapon blueprints with the help of the battle pass or by accomplishing missions), it can be a good purchase.
After having a loadout, you don't have to work hard to get a better gun than the one you have and shift the position. There might be the possibility that the gun you get through loadout is better than any weapons on the map.
Take out munitions boxes as soon as possible
The munitions box is undoubtedly one of the most efficient tools in the game. Deploy a munitions box, and you and your whole crew will get the benefits by attaining the highest ammo and equipment. However, waiting to utilize an ammo box will not prove to be useful. The only time when you might feel low on ammo is when there is a firefight or afterward.
Look for police departments along with their ammo pallets
Although it will not give a lot of ammo like a munitions box, if you decide to go into a police station, you will come across a pallet of crates placed in the front left corner.
Conclusion
With the points mentioned above, you will be able to master your skills as a Warzone player. If you would like to know more about similar topics, make sure to stay connected with us!
Have any thoughts on this? Let us know down below in the comments or carry the discussion over to our Twitter or Facebook.
Editors' Recommendations: