The easiest ways to recover erased files from your memory card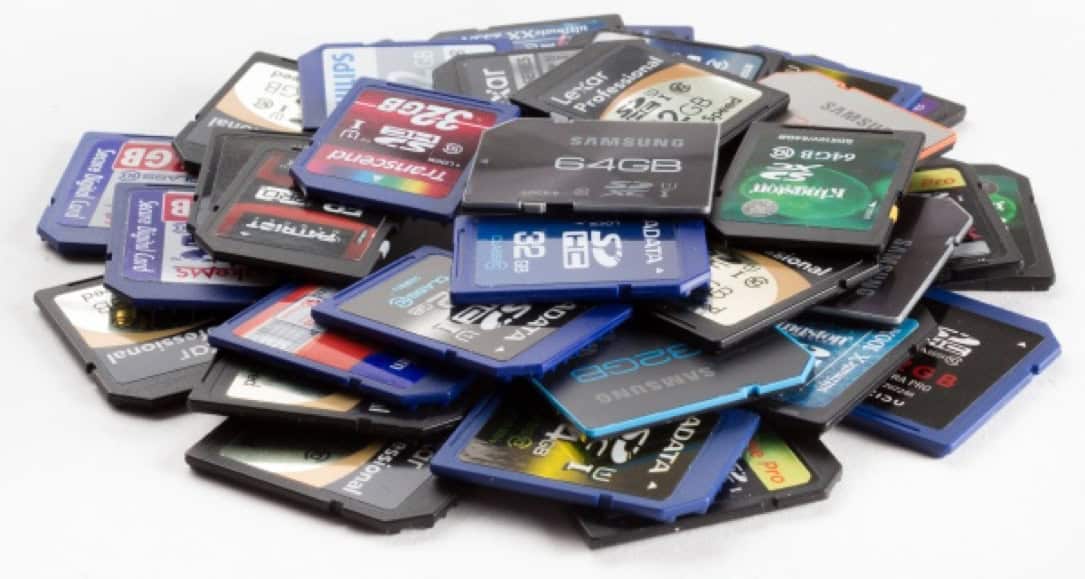 Memory cards serve a great purpose to store all our important information and sensitive data. They are very popular, affordable and convenient small gadgets that have become very handy in recent years. However, sometimes unfortunate events can happen, and we can accidentally erase something from the memory card. Then most people start panicking instead of looking for satisfactory solutions for help. If you have lost something from your memory card – do not worry.
Today anything can be retrieved thanks to quality tools and all kinds of software for that. If you search online how to recover deleted files from memory card, you will be presented with hundreds of results and possible solutions. If you need data recovery, all you need to do is go online, and you will find the best solution for your problem.
Things that memory software can do for you
If you have lost some valuable data recently from your memory card, then you need to do card recovery to get it back. We all know that losing data from memory cards because of some error or file corruption can be incredibly frustrating. Most users are storing photos, videos, music or documents on their memory cards. Some of them can be recovered quite quickly, but sometimes problems can be severe and that is the time when you need the best sd card recovery software to get back the data you have lost. Do not get frustrated if you see that most of your important data have been erased because there are still effective ways to get them back. Thanks to the advances in modern technology, today people can retrieve their essential data if they use some quality memory card recovery software.
There are many ways in which you can do memory card data recovery today. Even average people without too much knowledge of computers and software can still perform successful memory card recovery. Long gone are the times when only skilled computer technicians could do the recovery from memory cards. People are getting more and more informed every day, and online you can find some very helpful step-by-step instructions that will guide you on how to retrieve your data back. Just find the best software you can find, and you can do everything at home, without taking your card to a computer shop. Today there is plenty of memory card recovery software free, but you should also consider purchasing quality programs if you need some deep recovery of important files.
With the help of good software, you can recover lost images, audio files, documents, video data, photos and all other types of important files that have been erased or lost in some way. The software can also bring back data from memory cards that have become unreadable because of some damage or corruption. When it comes to which programs are there to use, truth is that the choice is huge. A good idea would be to check out all details of different software, learn more about its characteristics and then go for the right software for your needs. As soon as you have found a good program, download it and start using it for getting back the data from memory card.
In case you have decided to use a free program for recovering lost files from memory card, then all you need to do is just click a few buttons and perform an easy recovery. If the software you intend to use needs to be purchased when you have to provide personal information and do an online payment. In such case always pay attention to whether the website from where you are buying the program is legit. Buying from reputable and secure websites is a must if you want to make sure that the software you are buying will work as you expect to work. You need a safe and quality software which will make memory card repair easy and quick process.
Recovering Your Photos Has Never Been Easier
If you belong to the big majority of people that wants to do photo recovery from memory card, then you will be happy knowing you can do that as soon as you download some of the many programs available to you. When you have the software installed, you can then start recovering lost information from your memory card. The first step is to open the downloaded program, run the program and follow the screen instructions what to do next.
If you face trouble and still do not know how to successfully perform the recovery, use the software wizard to help you. Usually, all programs have easy-to-understand tutorials that will guide you along the way. Making a mistake is highly unlikely, so follow the instructions, and soon enough you will have all your important photos back from the memory card.
Have any thoughts on this? Let us down below in the comments. 
Editors' Recommendations: