The emergence of 5G mobile processors
As mobile processor technology continues to advance alongside 5G, smartphones and mobile devices will continue to become faster.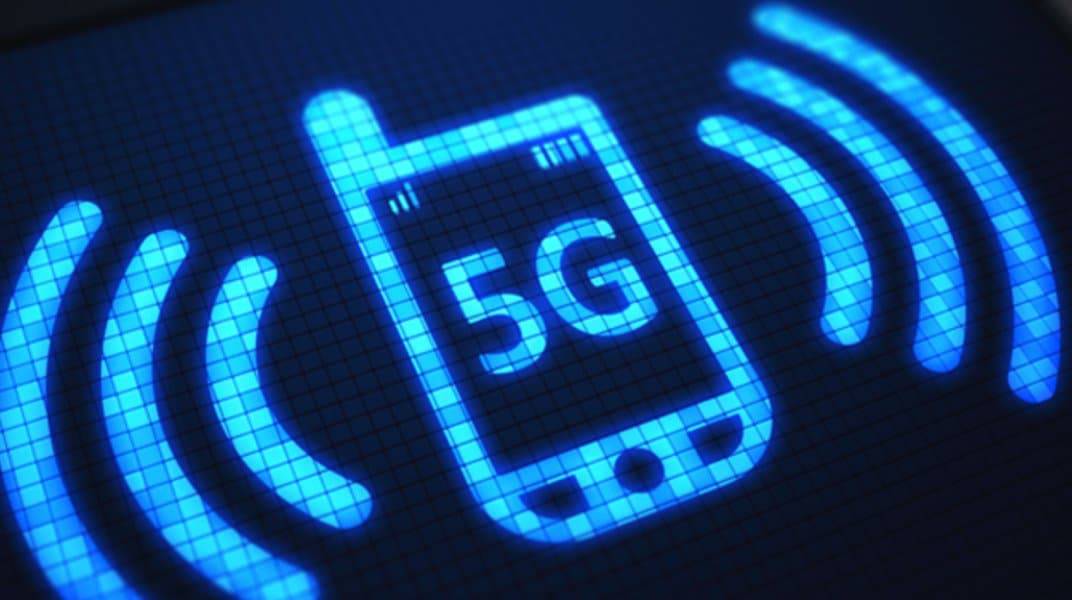 The 5G wireless revolution continues to advance with accelerating speed — and all major U.S. carriers are now planning 5G network rollouts between the end of 2018 and the middle of 2019.
As 5G rollouts loom ever closer, industry anticipation is growing. By 2035, 5G will add $12.3 trillion annually to the global economy and support 22 million jobs by powering a vast array of applications ranging from entertainment to transportation to retail, Qualcomm projects. Underpinning the 5G revolution are advances in mobile processors that make it possible for smartphones to handle 5G download speeds, which preliminary tests show could be 20 times faster than 4G speeds. Here's a look at some advances in mobile processors that have helped make 5G technology possible.
The Need for Speed
Advances in mobile processor technology have been driven by a need for speed to power the increasingly demanding range of applications supported by mobile phones. In the early history of wireless generations, 1G networks originally supported only analog voice communications. When 2G networks began supporting digital voice and data in the early 1990s, download speeds peaked out at 56 Kbps. As 2G users became accustomed to the internet and email, this created a demand for networks that could handle SMS texting and multimedia image files, sound files, and videos, which required faster download rates. To meet this demand, 3G networks emerged in the late 1990s that delivered 200 Kbps speeds, which eventually increased to 7.2 Mbps.
Third-generation networks fueled an appetite for applications such as VoIP phone communications, streaming video and mobile apps. To deliver these applications to users faster, 4G networks increased broadband speeds to as much as 1 Gbps for low-mobility users and 100 Mbps for users in high-mobility environments such as buses and subways.
Fifth-generation networks will take 4G further by empowering applications such as the Internet of Things, streaming 4K broadcasts and streaming virtual reality. Initial tests have demonstrated 5G download speeds of 186 Mbps for 90 percent of users. 5G networks can support speeds of 20 Gbps and up.
The Multi-Core Solution
To support faster network speeds, smartphone manufacturers have developed innovations to make mobile processors faster. When the first Android devices rolled out in 2008, they were powered by a CPU with a speed of 528 MHz CPU, along with 192 MB of RAM and 256 MB of storage space. This was enough to support applications such as a touchscreen, keyboard and voice search.
But the needs of 3G networks and smartphone applications soon necessitated faster processors. To deliver this, smartphone manufacturers began developing multi-core architectures that integrated multiple CPUs into a single chip. The earliest dual-core processors clocked in at speeds of 1 GHz. This paved the way for quad-core processors, which increase the number of CPUs to four. Today's fastest processors use octa-core architectures, which employ two quad-core processors and deliver speeds as fast as 2.8 GHz.
Integrating Artificial Intelligence Applications With 5G
Fifth-generation mobile processors are designed to support other advanced applications that 5G speeds enable. Prominent among these is artificial intelligence (AI). Fifth-generation speeds will enable large volumes of data to be transmitted over the internet faster, making it easier to apply AI to cloud-based big data analysis. To make AI applications even faster, 5G processors support on-device AI, allowing AI applications to be run locally even without a cloud connection, which speeds up transmission and processing of data over local edge networks.
One application of this will be support for connected cars and autonomous vehicles. Autonomous vehicles need a constant flow of data from internal sensors, external landmarks, other vehicles, and pedestrians. The average autonomous vehicle will generate an estimated 4,000 GB of data per day. The 5G speeds combined with AI will make it possible to process all this data efficiently. Other advanced applications supported by 5G-ready AI-powered mobile processors will include facial and voice recognition, streaming 4K broadcasts, streaming VR and AR, and smart factories.
As network speeds have grown faster, smartphone processors have kept pace by adopting a multi-core architecture that supports advanced applications such as on-device AI. As mobile processor technology continues to advance alongside 5G, smartphones and mobile devices will continue to become faster, smarter and more useful for both consumer and business applications.