The future of personalized recommendations is here thanks to the Taste app
Taste is the world's most popular movie and TV recommendation app and it works kind of like a dating app.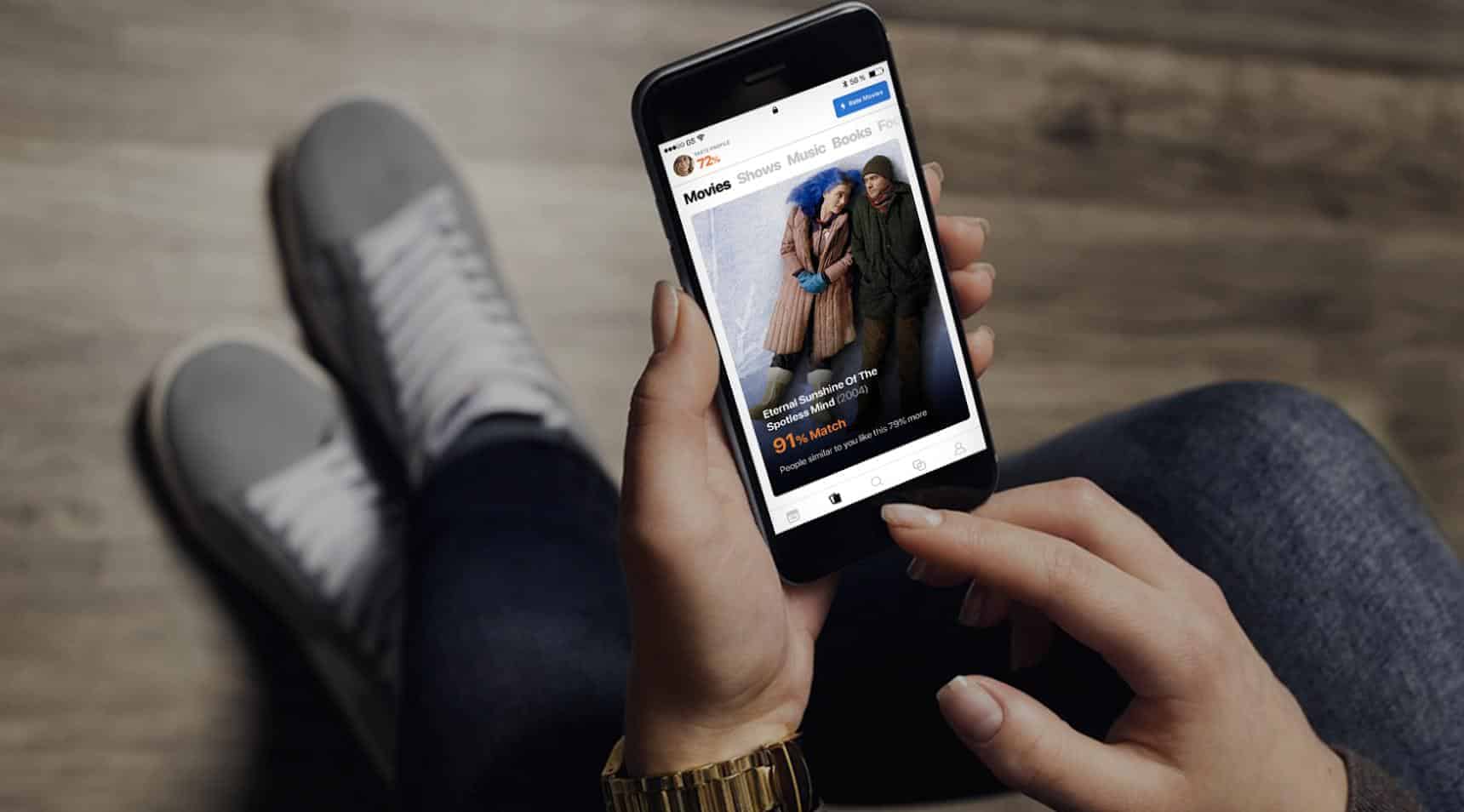 With the unlimited number of films and TV shows to watch across all of the different platforms, you'd think finding something to watch would be easy. In reality, many people will spend the length of a feature film just scrolling through the same apps over and over again trying to find something that piques their interest.
The problem is, picking a new show or film is an investment in time. It's frustrating when that time is wasted on something that isn't our taste, but it's also tough to tell if it will be just by reading the title or watching a trailer. The best way to know is by a recommendation given by something who really knows what we like. That's where the Taste App comes in.
Taste is the world's most popular movie and TV recommendation app and it works kind of like a dating app. All you have to do is rate the movies and shows you like or dislike, which is actually quite fun and addictive, and then you can swipe through suggestions based on your "Match%."
This personalization technology is based on a series of peer-to-peer collaborative filtering algorithms which means you're basically getting recommendations from your personal taste soulmates.
"More than 1 billion users rely on review sites like Yelp and IMDB to get recommendations, generating over a billion dollars in advertising revenue every year. Oddly, these platforms do not offer a truly personalized experience. Why should two people with drastically different tastes see the same ratings and reviews?" states their SeedInvest campaign page.
Taste is the first company to crack the code of the "universal taste profile" and they're not planning on stopping at film and TV. Upcoming updates will include music, books, podcasts, games, apps, food & drink, travel, events, anime & comics, fashion, gadgets, articles, and even recipes.
"By consolidating reviews across categories and making them personalized, you would only need a single Taste profile across the web. Our long-term vision is to replace all rating and review platforms with one app and turn "Match%" into the new standard for product discovery." They also state that eventually, the app will be able to suggest a book you'd enjoy based on just your favorite music and restaurants.
Taste is available on iOS and Android. If you're interested in investing in Taste, you can do so through their SeedInvest campaign.
Have any thoughts on this? Let us know down below in the comments or carry the discussion over to our Twitter or Facebook.
Editors' Recommendations: