The highly anticipated Plato farm lets players earn while building cities of their dreams
Plato Farm is a highly anticipated world builder, in which players have the task of building a farm, which can one day be turned into a city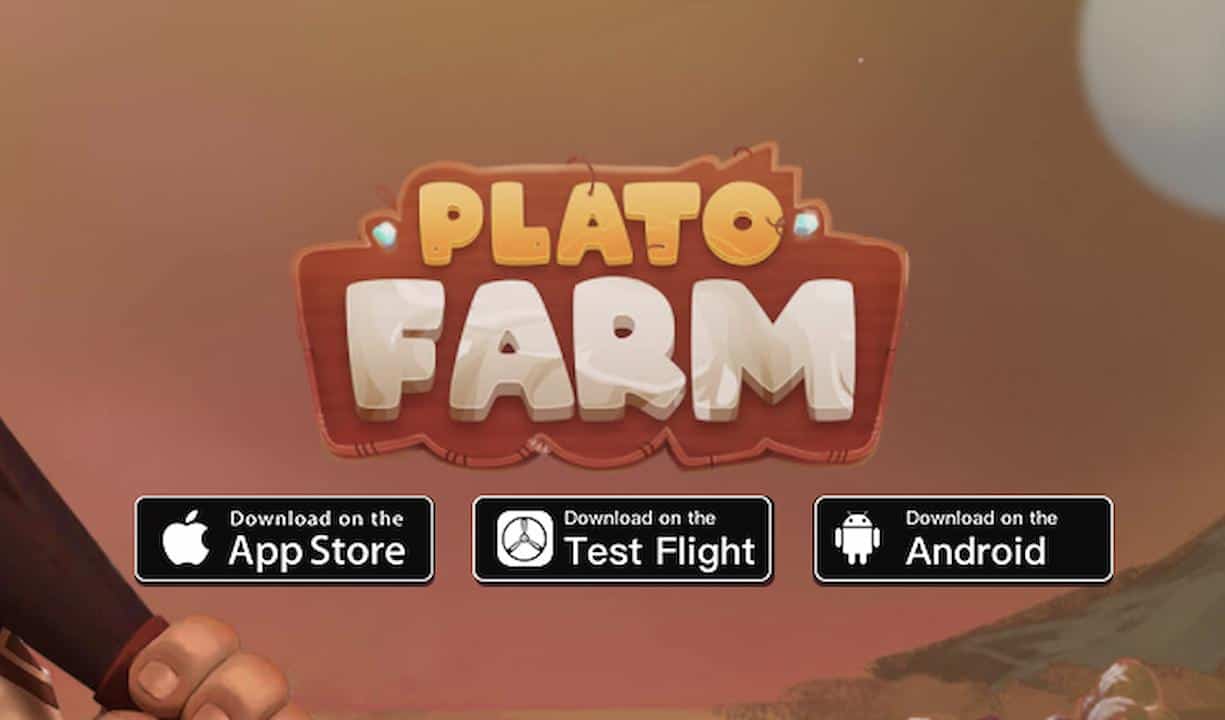 DeFi in 2021 has changed the way the internet works. Digital art in the form of NFTs is selling for millions. More people than ever before are turning to cryptocurrency. And innovative new platforms are changing the way we game.
With the gaming market estimated to be worth $314.40 billion by 2026, this technology could change one of the fastest-growing markets on the planet. As the technology develops, so will the quality of the games being released.
One game currently pushing the boundaries of this development is Plato Farm. Plato Farm is a highly anticipated world builder, in which players have the task of building a farm, which can one day be turned into a city. By playing, they earn the chance to earn MARK and PLATO tokens, which can be used to buy NFTs and additional in-game features.
Here's a breakdown of what it has to offer. 
What Is Plato Farm?
Plato Farm is an exciting new NFT game that supports HRC-721 and ERC-1155 protocols. Although only recently released, it's become a huge hit amongst its player base, with new features and NFTs constantly being added by the dev team.
The main aim of the game is to build a land that's as profitable as possible. Players start the game with an initial plot of land. However, this plot is far from profitable. In fact, it can be described as one thing: a wasteland. Nonetheless, it's land with much potential.
Players must start by farming this land, using in-game currency to purchase crops, which can then be sold on for profit. As the game progresses, players can upgrade their land to hold livestock, and soon become a trading hub for other players.
With each new stage, players will have the opportunity to reinvest their MARK and PLATO to earn more currency, buy NFTs and become the best plot possible. Here are some of the main features of the project. 
Planting
Planting seeds has always been popular in games. From the early days of FarmVille on Facebook to more modern farming simulators, planting seeds is a satisfying start for many gamers.
This is how players will start on Plato Farm, buying land to plant seeds, fruit trees, and other plants that will soon grow into valuable crops (NFTs). These can then be sold for tokens or sent to processing plants where additional NFTs can be produced. There are many different seeds to choose from, though the most popular include wheat, cucumber, and corn.
Livestock 
As well as buying NFT crops, players can also go down an alternative route of buying livestock. Though the initial investment may be higher, livestock produces a range of NFTs based on the material/ product they offer.
For example, cows, sheep, and chickens can produce milk, wool, and bacon, whilst animals such as pigs can be processed for bacon. Much like crops, these can then be sold for tokens or processed for additional NFTs.
Processing
Processing is an important part of Plato Farm and allows players to change the type of NFTs they want to sell. All crops and animal products can be sent to the processing plant for a more unique NFT.
These NFTs can then be sold for additional tokens or combined with others to create more products. Examples include bread, popcorn, and juices.
Minerals
Owning a farm is fun, but Plato Farm didn't stop there. To provide players with an alternative route, they've also added the option of mining. Players can purchase tools (in the form of NFTs) and use their time to find minerals.
Minerals can be sent to processing plants or sold directly for tokens. Once processed, they can become jewels or be sold for more unique mining NFTs such as explosive barrels or trolleys to deposit minerals.
How To Get Started
Any player can get started by purchasing a plot of land on the Plato Farm website. Once purchased, they can begin buying crops, animals or tools for their land and will have to wait for these NFTs to 'grow', 'produce', or 'mine' before they can begin making a profit.
This requires a small upfront investment to get the ball rolling, though once in full swing, this investment will pay for itself 10 fold.
The Future of Plato Farm
With the NFT game only getting started, it has huge potential for the future. As more gamers join the platform, a community of NFT farmers will begin to build up, with the option to form their own guilds, play with friends or build a lone empire.
The dev team is continuously reinvesting into the game, adding new features to play around with, including new ways to interact, new NFTs, and exciting mystery boxes for players to win big.
Have any thoughts on this? Let us know down below in the comments or carry the discussion over to our Twitter or Facebook.
Editors' Recommendations: