The hottest crypto you can buy right now
The best gains are made over the long-term and there are bullish narratives for crypto in the coming years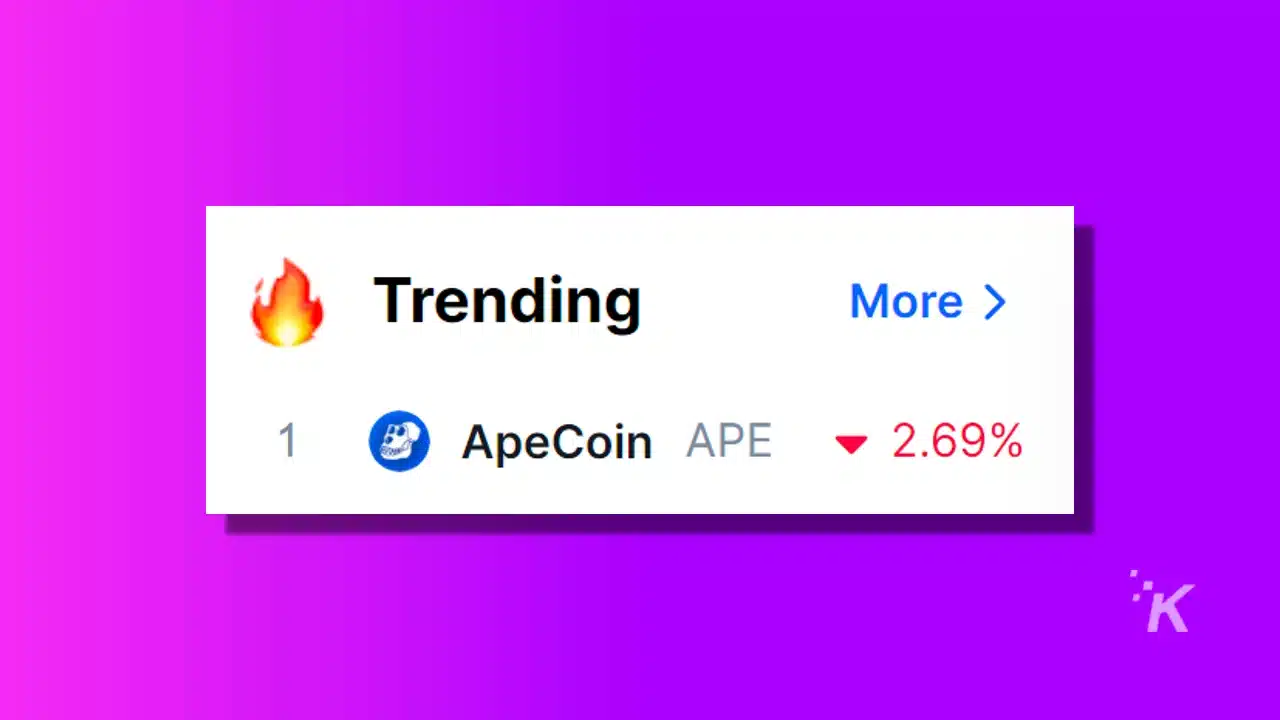 The crypto markets appear to have stabilized and ended their correction in recent weeks, which started when Bitcoin crashed from its all-time high of $69,000 in November 2021 to a low of $33,000 in January 2022.
President Biden passed an executive order for the US government to make a plan to regulate cryptocurrency, and 'lead on innovation' as crypto moves forward.
While some traders had expected a ban or onerous restrictions, that news surprisingly suggested cryptocurrencies are here to stay. 
Following on from that the Fed announced they would hike interest rates, another piece of bullish news that saw both stocks and crypto have a price rally.
That positive development came out of the FOMC meeting in mid-March and has been called a 'war on inflation. Finally, the S&P 500 and Bitcoin prices are looking stable, recovering all of the panic selloffs that happened when Russia invaded Ukraine.
At the time of writing Bitcoin has closed half a dozen daily candles above the $40,000 level, appearing to find acceptance towards the top of a sideways trading range for the last two months.
Ethereum similarly is holding strong between $2,500 – $3,000 and outperforming Bitcoin on the ETH / BTC pair.
Crypto investors will know that a sideways and stable Bitcoin, and slowly trending Ethereum, can create the conditions for an 'altcoin season' where money trickles down to low cap altcoins – alternatives to Bitcoin – and when they start moving, the action is hot and heavy. 
In late 2021, it was Shiba Inu, which went on an over 1000% bull run. In early 2021, it was Dogecoin pumping from under a cent to 74 cents.
Additionally, Binance Coin (BNB), the native token of a crypto exchange also went to the moon. In late 2020, it was the turn of a decentralized exchange (DEX) native token called SUSHI.
Which crypto coins will go up in the rest of 2022 though? We've scoured the charts, done our own research and came up with some picks for the hottest crypto to buy right now.
The hottest crypto to buy right now for high gains
---
ApeCoin (APE)
Going viral at the moment and picked up by several major news outlets like TechCrunch is a new crypto called ApeCoin (ticker $APE), associated with the Bored Ape Yacht Club NFT project created by Yuga Labs.
It's also currently the #1 top trending coin on Coinmarketcap.com, which ranks all crypto projects by market capitalization, most viewed daily, and other metrics.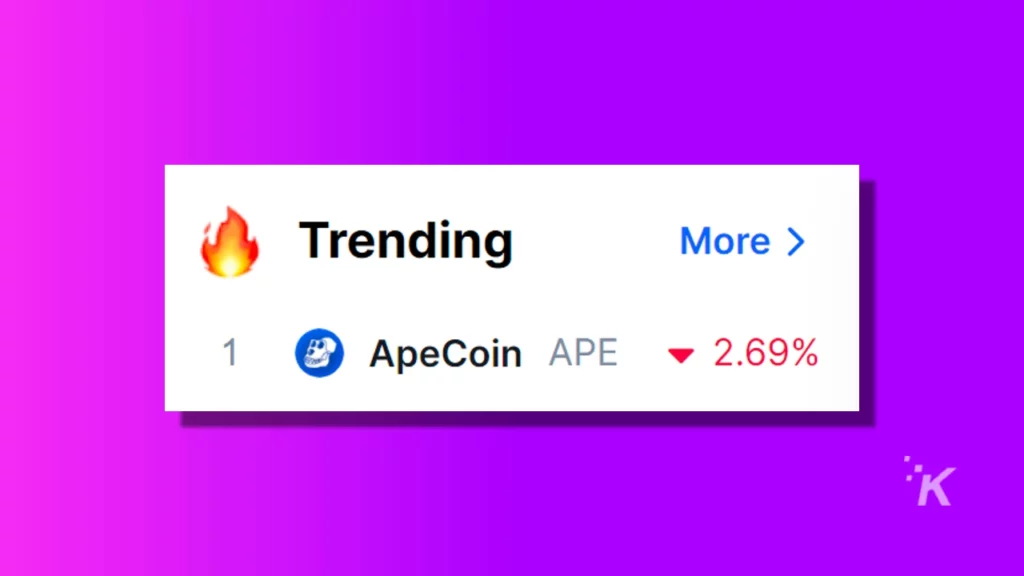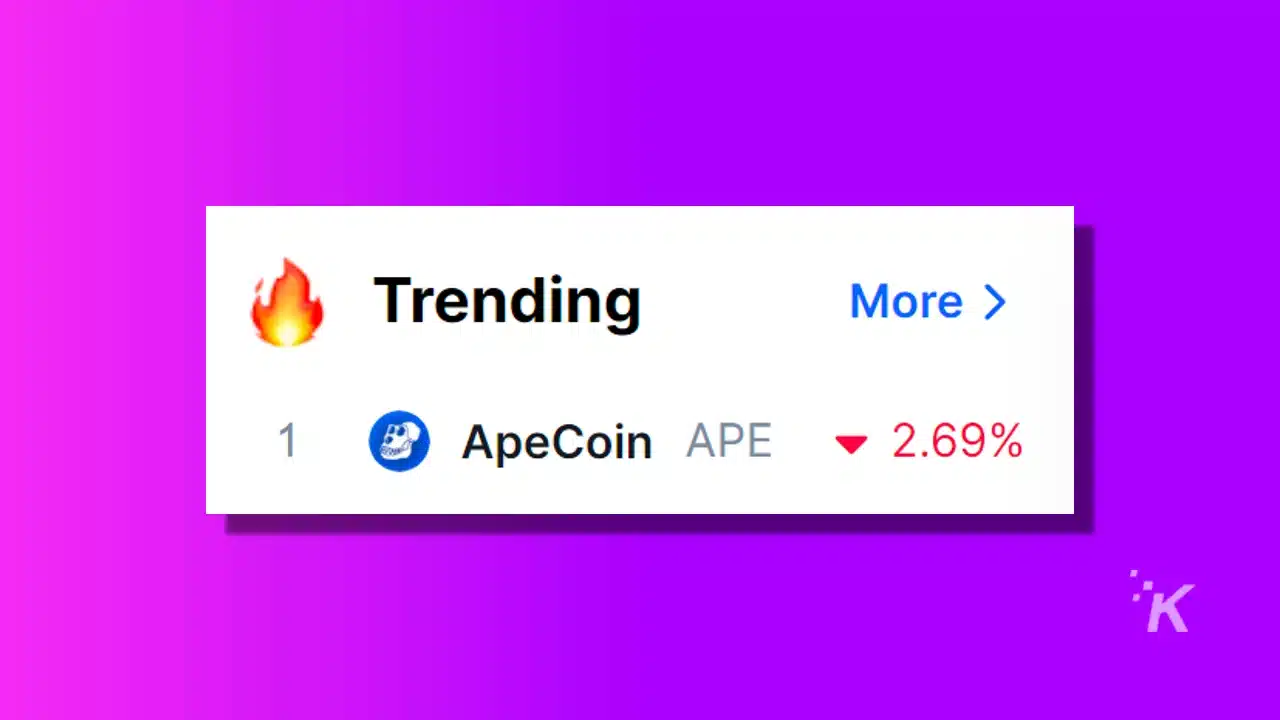 Coinmarketcap itself is one of the most viewed websites in crypto, so that's a ringing endorsement – APE is truly the hottest crypto buy right now. 
ApeCoin has been listed on Coinbase, Binance exchange, and every major crypto platform already, so that's where to buy ApeCoin if you're want to bet on the success of crypto associated with the most successful NFTs of all time. Bored Apes recently moved back over a 100 ETH floor price.
Yuga Labs – reported worth $5 billion – have airdropped ApeCoin to BAYC NFT holders and their aim is to build a play-to-earn (P2E) gaming platform that uses APE as its means of exchange.
Lucky Block (LBLOCK)
A unique decentralized crypto lottery project, Lucky Block went on a 65x run in less than one month, selling out its presale early at a price of $0.00015 then pumping to $0.0097.
The mission statement on Lucky Block's website is to be a lottery 'for the people, owned by the people' – their crypto lottery will be played using crypto, with prize payouts awarded in crypto. 
Using blockchain technology, the Lucky Block lottery platform will have fairer odds, more transparency, and a provably fair RNG.
The Lucky Block team also this month launched an NFT collection. Both holders of NFTs and the LBLOCK now can receive a slice of the crypto lottery prize draws, and earn crypto passive income while holding.
LBLOCK tokens can be bought on Pancakeswap or LBank exchange, and their Platinum High Rollers Club NFTs can be purchased on NFT Launchpad. 
Recently featured on Yahoo Finance, Nasdaq, and the Express, LBLOCK is also one of our picks for the hottest crypto to buy right now. 
The price is now in a 'buy the dip' spot trading in the $0.003 – $0.004 range, similar to APE which has dipped from $30 to around $8 -10. Both are potentially a good investment right now before the next leg up and being so early in their roadmap.
Altcoin Investing Strategy
As both of our picks are low cap cryptos at low prices, expect volatile price action (PA). It's also very difficult to do technical analysis (TA) on such new crypto assets – both launched in Q1 2022.
The best way to invest in a crypto is to dollar cost average (DCA), which refers to layering your bids to spread out the points at which you buy.
That allows you to slowly scale into a position and get a better average entry, especially if prices move down temporarily. 
Don't go all in at one time, one price, or one altcoin – split your funds up into different limit orders and coins to diversify your portfolio and hedge against risk.
Also, hold some of your funds in Bitcoin and Ethereum to add stability to your crypto portfolio.
Only invest what you can afford to lose, or since the loss in crypto is impermanent as long as you sit on your hands and wait for the markets to recover, only invest what you won't need to withdraw for rent or other expenses.
The best gains are made over the long-term and there are bullish narratives for crypto in the coming years – including the next Bitcoin halving which is in early 2024.
Have any thoughts on this? Let us know down below in the comments or carry the discussion over to our Twitter or Facebook.
Editors' Recommendations: