The impact of technology on the future of healthcare
Quality healthcare services will be easily accessible because it will be more efficient, cheaper, and, of course, more convenient.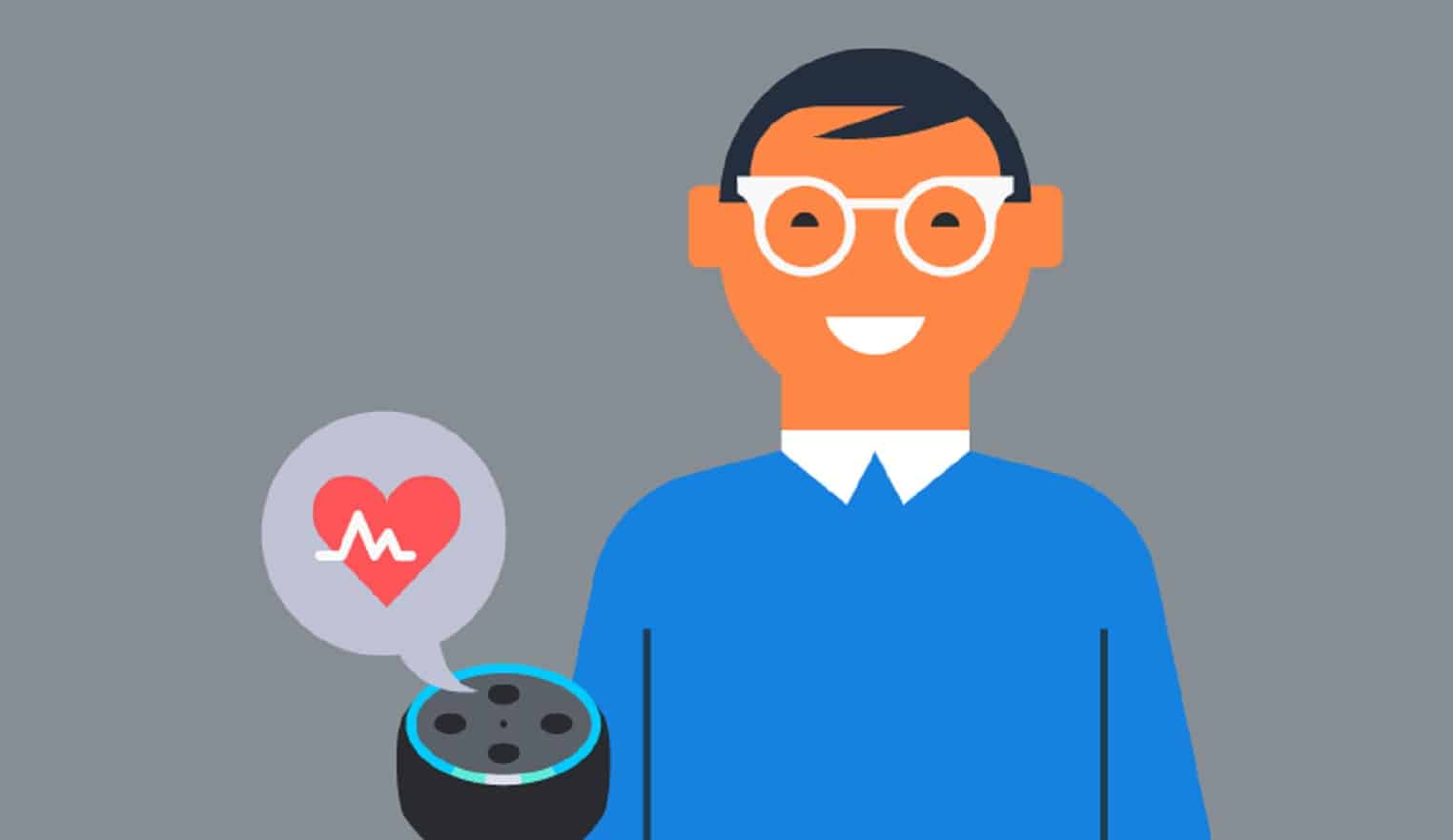 Almost everyone knows someone living with a particularly debilitating disease such as heart disease, cancer, diabetes, or lung disease. But thanks to technology, research on all these fronts is rapidly progressing.
The current healthcare system mostly involves bricks and mortar in the delivery of services. This means that people who are sick have to get into their cars and drive into the hospital to get treated.
At the moment, if you are sick, you may see your GP, have some scans and tests done on you, the results looked at, and receive the necessary medication. All of this might take a long time.
However, like many other sectors, healthcare is entering a period of rapid change. The future of healthcare services sees some significant advances in front of our eyes.
Therefore, there is a need for health workers to embrace working hand-in-hand with new technologies. With so doing, the healthcare system will have some fantastic achievements to celebrate.
Predictions show that tomorrow's hospitals will primarily rely on digital technologies and robotics. Today, most mental and physical tasks performed by doctors will be automated through the combination of both software and hardware. This will end up freeing up plenty of space in the hospitals.
Quality healthcare services will be easily accessible because it will be more efficient, cheaper, and, of course, more convenient. To understand this better, let's look at three ways technology is contributing to the future of healthcare services.
Artificial Intelligence
Artificial intelligence can redesign the healthcare system in significant ways. AI algorithms can mine into patients' medical records, create drugs rapidly than any current actor on the field, design treatment plans for the sick, among other functions.
Doctors spend much of their time asking questions, listening, measuring, and observing. Much of what they do is perceptual, which ends up taking plenty of time. But with AI algorithms, things can shape up to be quite amazing.
The recent progress of AI algorithms has seen machines not only equaling but also exceeding the humans in various perceptual tasks. This can truly transform the healthcare system in multiple ways.
Healthcare Sensors, Wearables, and Trackers
The future of medicine involves empowering patients to take care of their health via technologies. Thanks to tech, individuals can now monitor their health status using devices such as health trackers, sensors, and wearables.
Such devices help in monitoring our sleep patterns and workout routines. Some of the wearables can also detect the slightest of changes in your heartbeat. So, while you are sleeping, you always have a device ready to alert both you and your doctor in case something isn't right.
Whether you are looking to manage your stress level, weight, or cognitive capabilities, among other functions – there is a device for each purpose. The best thing about these devices is that they make patients the point-of-care.
Because these devices monitor one's health and can remotely share the results to their physicians, they empower individuals to make informed decisions and take control of their health.
Virtual Reality
Like artificial intelligence, virtual reality is immensely changing the lives of both patients and physicians. Virtual reality has the potential of witnessing operations as if you wielded the scalpel. Similarly, this innovation can take you around the world while lying on the hospital bed.
Future surgeons and current ones are being trained to use VR for practicing operations. Companies like Immersive Touch and Osso VR are at the forefront of providing such software programs. It might seem absurd, but VR is proving to be a significant contributor to the future of healthcare.
According to a Harvard Business Review study, surgeons trained by virtual reality had a 230% boost in their overall operation performance compared to other traditionally-trained surgeons. Moreover, the VR-trained surgeons were more accurate and faster in conducting surgical procedures.
As for the patients, VR is proving to be effective in pain management. For example, women in labor are being equipped with virtual reality headsets to visualize pain-relieving and soothing images. This also benefits patients suffering from other chronic diseases as VR distracts them from painful stimuli.
Other than the heavy-duty tech used by hospitals and general practitioners, some relevant applications offer efficiency in healthcare services.
3 Innovative Healthcare Apps for Clinicians and Consumers
---
1. ClotMD
Just from the name, you can tell which company owns the app. The ClotMD application is for connecting patients who need anticoagulation in real-time through the medical app. Other services offered by the app include:
Dosage calculations
Testing schedules
Managing INR Levels
Built-in diet library
Track and share your results with your GP
Real-time alerts
2. AmWell
AmWell stands for American Well's answer that enables patients and clinicians to connect remotely. It was ranked as the most popular telehealth application in the world back in 2014.
Many years later, AmWell still provides answers to patients through several services. Like a standard hospital building, AmWell features a virtual waiting room, offers e-prescriptions, as well as payment collection.
Moreover, the application connects clinicians with both their patients and new ones via its Online Care Group.
3. Doxicity
Doxicity has the most significant number of physicians as users. You can select through the many available using filters such as hospital affiliation, clinical interests, location, specialty, and language, among others.
With this app, you have the largest directory of medical professionals, personalized medical articles, and news. This provides ample information to enrich the medical profession.
Bottomline
The are other healthcare apps out there that works best for certain functionalities. The importance of technology in modern healthcare cannot be underrated. It has been very impactful towards lengthening people's lives when they suffer from serious ailments. Healthcare apps have particularly made things much easier in the medical field, streamlining operations and boosting healthcare service delivery.
Important technology has made the link between doctors and their colleagues to be much easier, such that they can easily share information for the betterment of the healthcare sector. It is even easier for patients to get prescriptions from such apps, thereby making healthcare much more accessible to everyone.
Resources:
Wearable technology in healthcare: What are the leading tech themes driving change? – Medicaldevice-network.com
Can Healthcare Industry Be Benefited With The Recent and Future Digitization? – BusinessMogul.org
Best Healthcare Apps for Patients | Top Mobile Apps in 2020 – Rootstrap.com