The market potential for VR and AR in the future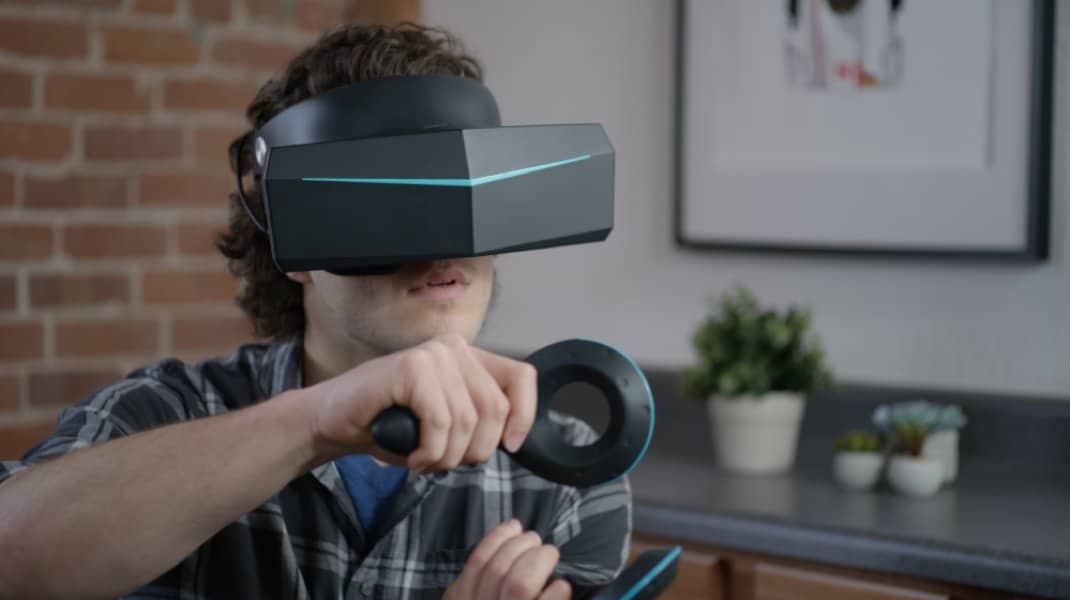 Immersive technology adoption rates have steadily increased over the years, but greater growth is expected in the future.
2018 saw more affordable VR headsets being made available, making the market more accessible to prospective users, both consumers, and businesses. The latter especially has started to take advantage of these technologies, incorporating it into their strategic marketing efforts. This is true for firms like Big5 as well, who can take advantage of VR to showcase various installations to their potential clients.
There are several views on the growth in the AR and VR market, but the overarching theme which shines through in general is one of positive progress. Tech hardware comparison search engine site Aniwaa, recently put together a graphic report with some key insights on the expected growth and market potential for VR and AR technologies, which we'll unpack below.
Projections and Forecasts 2018 – 2022
The year that was, 2018, saw improvements in accessibility to VR experiences, with the release of several affordable devices increasing adoption. For 2018, forecasted sales were benchmarked at 8.9 million devices (a 7% increase from 2017) and market intelligence service provider IDC reported similar findings. More official reports on the actual units of sales are awaited with anticipation in the next month.
2019 reportedly, will bring more attention to the AR market, with AR sales making headway and increases in the adoption and sales of AR products is expected. The release of more devices is anticipated this year and the forecasted sales of AR units for 2019 stands at 2 million products.
By 2020 it's forecasted that adoption across AR and VR will have taken great strides with spending in the market expected to peak. Research reports suggest that 1 in 3 people will have had a VR experience at this stage.
Projections suggest that 2021 will see the fruits of the changes in the approach and increases in adoption of these respective immersive technologies, with the total spending across AR and VR devices expected to reach an impressive $215 billion dollars.
It's expected that by 2022 AR and VR devices will be established quite firmly in the market and forecasted sales are expected to reach 39.2 million units for VR devices and 26.7 million units for AR devices – collectively that adds up to 65.9 million sales across these immersive technologies.
It's important to bear in mind that forecasts and projections are research-based inferences made upon the review of activity in markets over time. While they may not always be 100% accurate, they do provide future investors and businesses alike with an indicator of what to expect in the future.
Overall the significance of growth in the VR market has been questioned by many, due to a lack of insight to the limitations previously faced by the technology. However, its uptake can be clearly noted by the number of businesses investing in it to provide their clientele with more lifelike experiences of their product/service offering.
It's expected that this trend will only increase in the future with more businesses across several industries expected to buy-into VR and AR to enhance their strategic marketing efforts. Only time will tell what the future of AR and VR really holds. We hope, however, that the insights in this piece have provided you with a taste of what's to come. There will be several virtual reality meeting software options available
for businesses in 2022.
Have any thoughts on this? Let us know down below in the comments or carry the discussion over to our Twitter or Facebook.
Editors' Recommendations: