The new and improved Paycom Center has a renewed focus on tech
The facility now features three giant scoreboards and modern video displays at every end of the arena.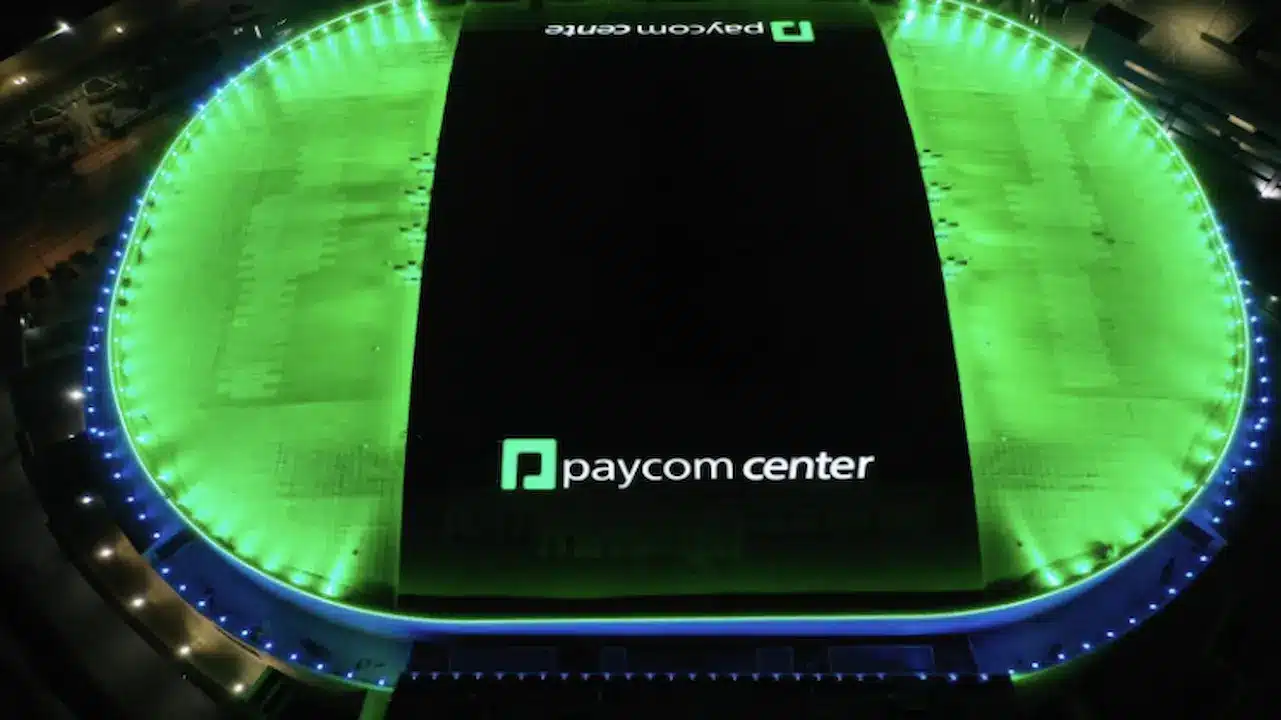 Paycom Center is Oklahoma City's premier sports and entertainment venue located in downtown OKC at 100 W. Reno Ave., Oklahoma City, OK 73102. The facility is managed by ASM Global but owned by the City of Oklahoma.
MAPS, Oklahoma City's visionary capital improvement program, funded the original construction of the Paycom Center in 1999. The most recent round of upgrades seen to Paycom Center during the pandemic was funded in a very different way.
With a one-cent sales tax voted on by the city's residents to fund the renovation project, the upgraded facilities encourage Oklahoma City's overall growth into new sports, entertainment, conventions, and cultural events.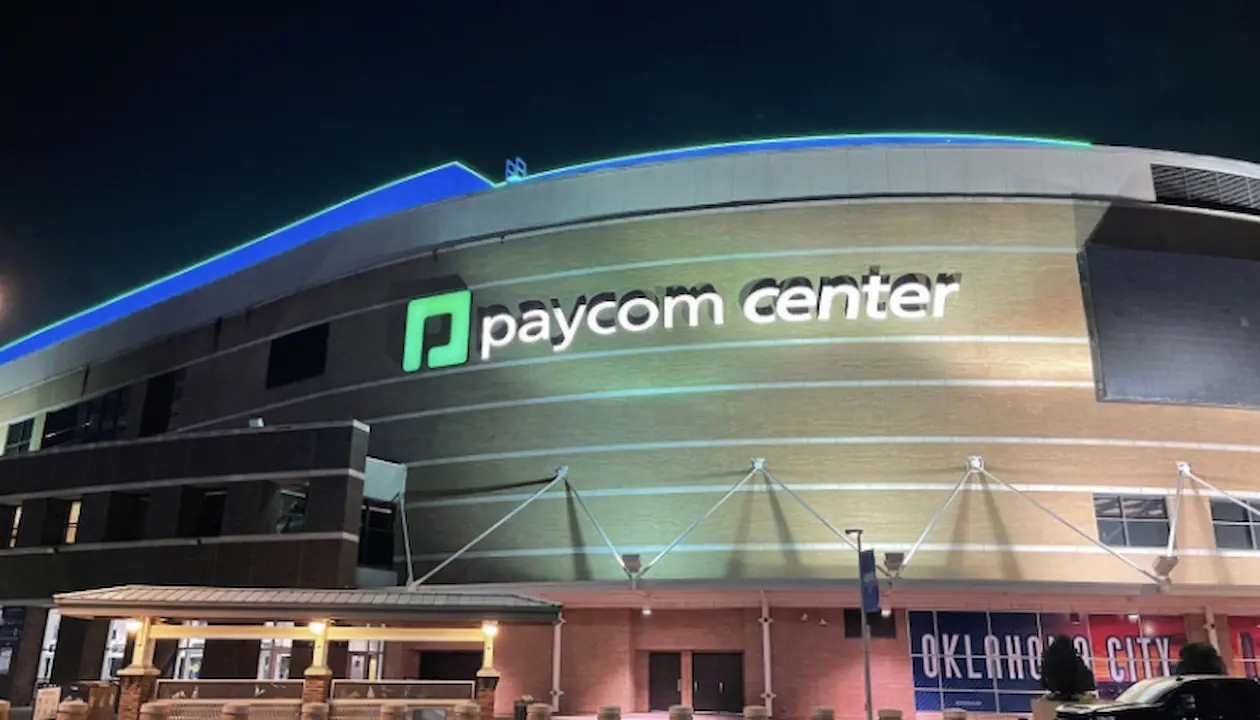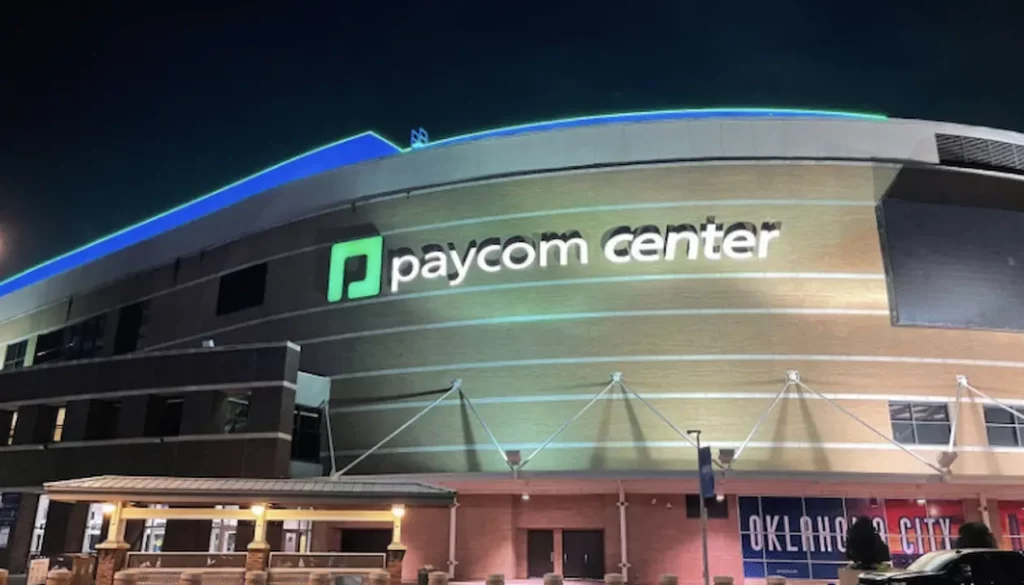 The facility opened on June 8, 2002, with an initial cost of $89.2 million. Opening celebrations included a dedication ceremony led by then-mayor, Kirk Humphreys.
In addition, there was a unique open house ceremony for the surrounding community to take a sneak peek at the new build.
Currently, Paycom Center is still owned by Oklahoma City. However, it is operated by ASM Global, formed by merging AEG facilities in 2009.
As a top venue manager globally, ASM Global provides the following services:
Sales and marketing
Venue booking
Programming
Construction and pre-opening consultancy services
Since it opened its doors, the Paycom Center has hosted more than 1200 events and seen more than ten million fans walk through the doors. Since the beginning of the 2008-2009 NBA season, the arena has served as the home of the Oklahoma City Thunder.
It was also used by the Oklahoma City Blazers, Oklahoma City Yard Dawgz, and even professional sporting teams from New Orleans in previous years.
In addition to these sporting events, the venue holds world-class concerts, top-tier entertainment, major conventions, and even other sporting activities that have no tie to the game of basketball.
Speaking of basketball, NBA Professional franchise, the Oklahoma City Thunder, stands the Paycom Center's best tenets.
The basketball team uses the facility the most throughout the year. Paycom Center has housed the Thunder since 2008 when the franchise was relocated to OKC from Seattle, Washington.
In Seattle, the ball club was known as the Seattle Supersonics. Starbucks Leader Howard Schultz owned the Sonics until he sold them to a group of investors from Oklahoma City in 2006.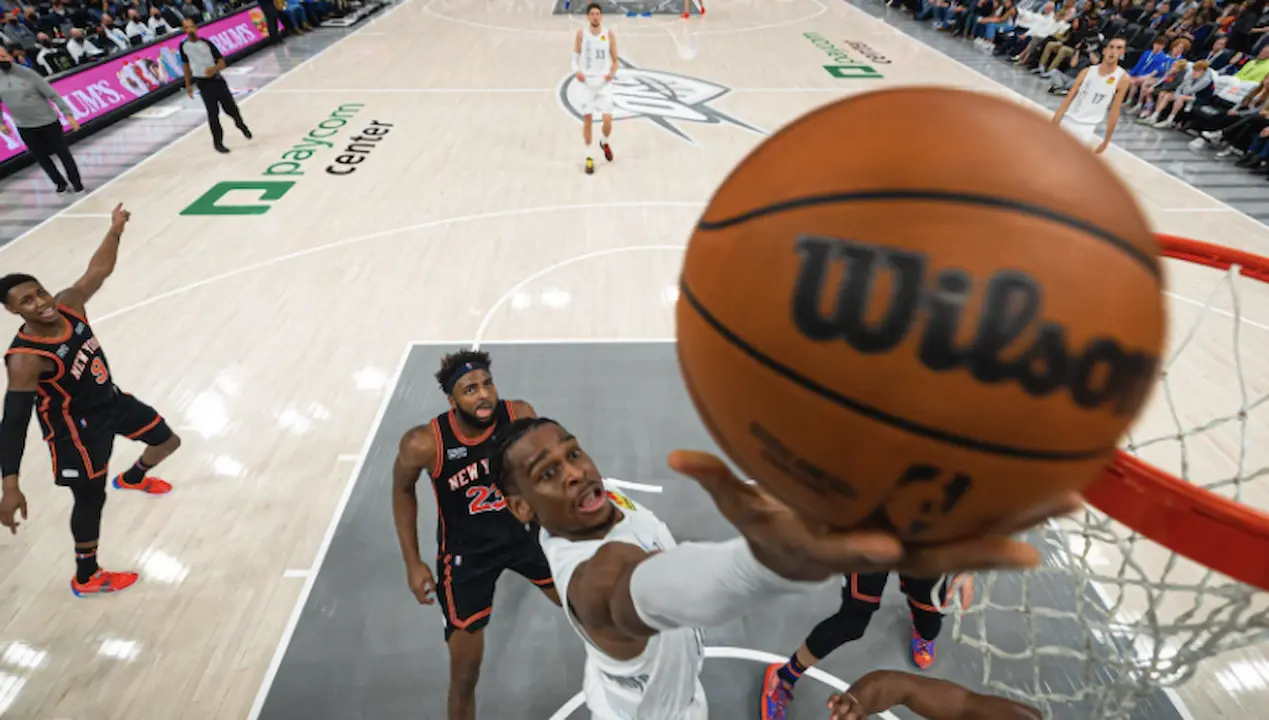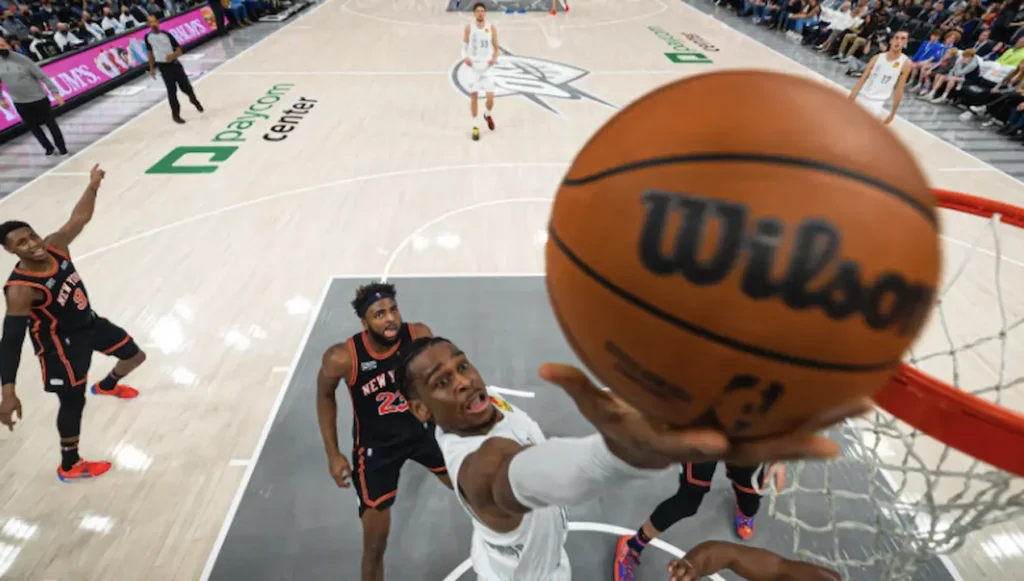 Oklahoma City Thunder
Oklahoma City Thunder is a US professional basketball franchise. The team is a member of the NBA and participates in the league's Western Conference Northwest Division.
Oklahoma City Thunder plays its home games at Paycom Center. Here are a few important people to know that are integral in keeping the Thunder franchise alive and kicking:
Owner: Professional Basketball Club LLC
Chairman: Clay Bennett
General Manager: Sam Presti
Primary Sponsor: Love's Travel Stops & Country Store
Head Coach: Mark Daigneault
Oklahoma City Thunder has won one championship, four conferences, and 11 division titles throughout its short history.
The Thunder franchise has retired the numbers of eight Thunder basketball players since the ballclub took its name in 2008:
#1 – Gus Williams
$4 – Nick Collison
#10 Nate McMillan
#19 – Lenny Wilkens
#24 – Spencer Haywood
#32 – Fred Brown
#43 – Jack Sikma
TV personality Bob Blackburn
In the middle of the current basketball season, the Thunder stands 15th in the western conference league of the NBA with 14 wins and 33 losses.
Paycom Center Quick Facts
Other quick facts about Paycom Center include;
Seating: Paycom Center has 15,341 permanent seats, 252 portable ADA seats, 1,568 portable floor seats.
Funding: A one-cent sales tax voted on by Oklahoma City residents.
Initial venue cost: $89 million
Newest construction start: Spring 1999
Previous facility names before Paycom Center: Chesapeake Energy Arena, Oklahoma City Arena, and the original Ford Center.
Capacity at Paycom Center has decreased over the years from a starting capacity of 19,163 to today's total number of 18.203.
NBA specific amenities include 'NBA ONLY' locker rooms and facilities, a practice court, media broadcast facilities, lighting, and sound, an NBA press room, an onsite NBA and team store, and ticket/staff rooms
Chad Richison, CEO of Paycom, acquired the naming rights to what would become the Paycom Center on July 27, 2021.
Paycom purchased naming rights from the Chesapeake Energy Company for the next 15 years.
Paycom Center has hosted numerous sold-out concert events by a ton of A-list artists including Bon Jovi, Britney Spears, Cher, Justin Bieber, Eric Clapton, George Strait, Kenny Chesney, Lady Gaga, Tim McGraw & Faith Hill, Jason Aldean, and Jay-Z. As of today, Paul McCartney, Elton John and Billy Joel, the Rolling Stones, Fleetwood Mac, and the Eagles are among the top-grossing artists to bring their tours to the Paycom Center.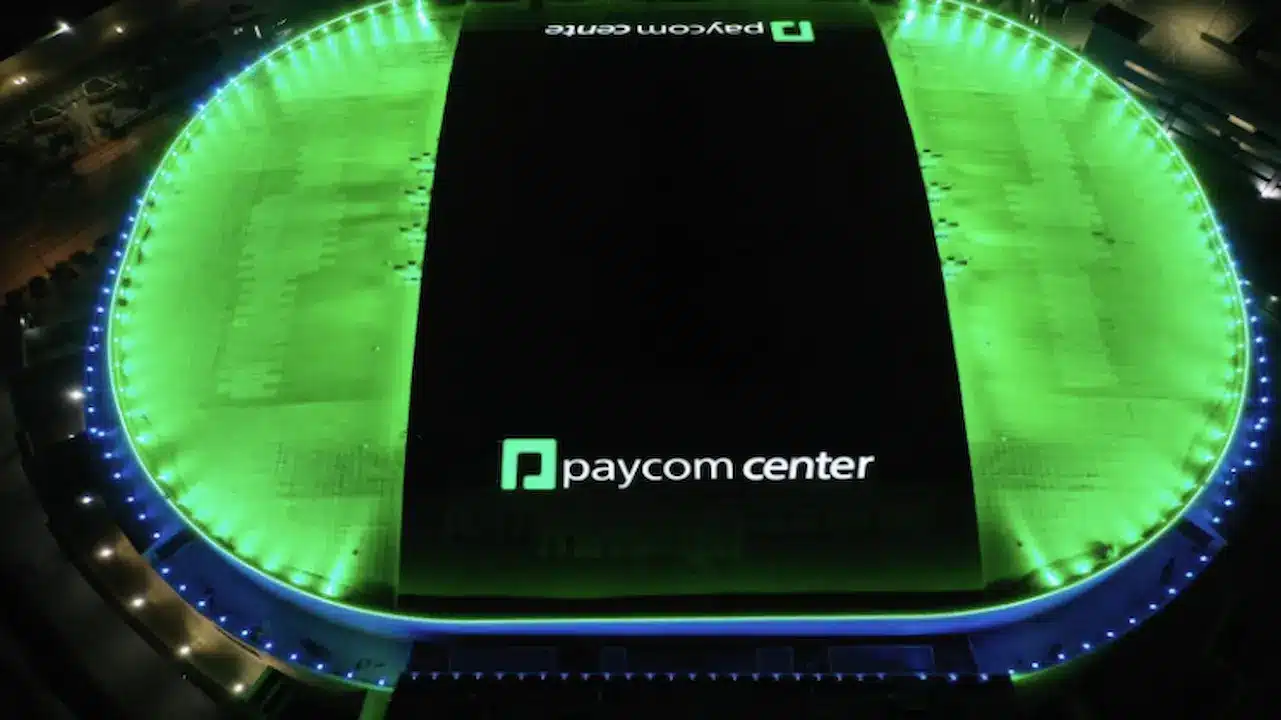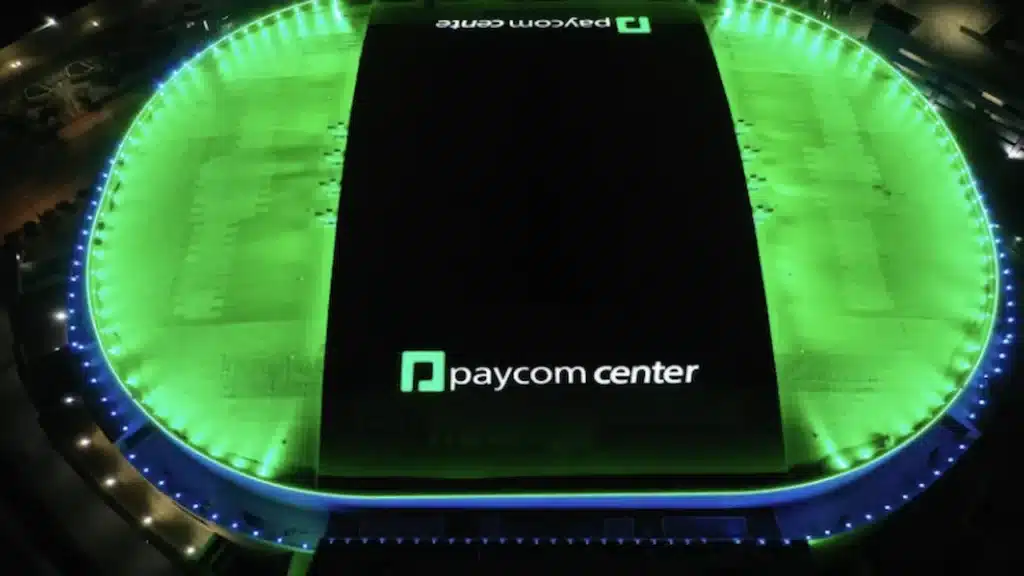 Multiple Sets of Improvements and Renovations
New renovations and improvements have been completed, and a new entrance was added during the final phase of renovations. The other innovations and improvements on Paycom Center include;
New modern restaurants
A family fun zone
Locker rooms and team offices
A new modern 75 wide and 21 tall video display on the north face of Paycom
This was not the first set of renovations that the Paycom Center has seen in its history. In 2009, the facility was closed for five months during the summer to make room for another set of renovations.
Additional innovations were made the following year in 2010 as well. Some of the renovation updates were:
New locker rooms
New terrace suites with lounges on the club level
Major upgrades to the arena's entire lighting deck.
Plus, a new and improved scoreboard.
The facility now features three giant scoreboards and modern video displays at every end of the arena. Fans were also able to enjoy all-new wider, retractable, and more luxurious leather seats.
The latest renovation on Paycom was funded by a 15 months sales tax overwhelmingly supported by Oklahoma voters. The facility was designed to enhance the fan experience and increase revenue generation.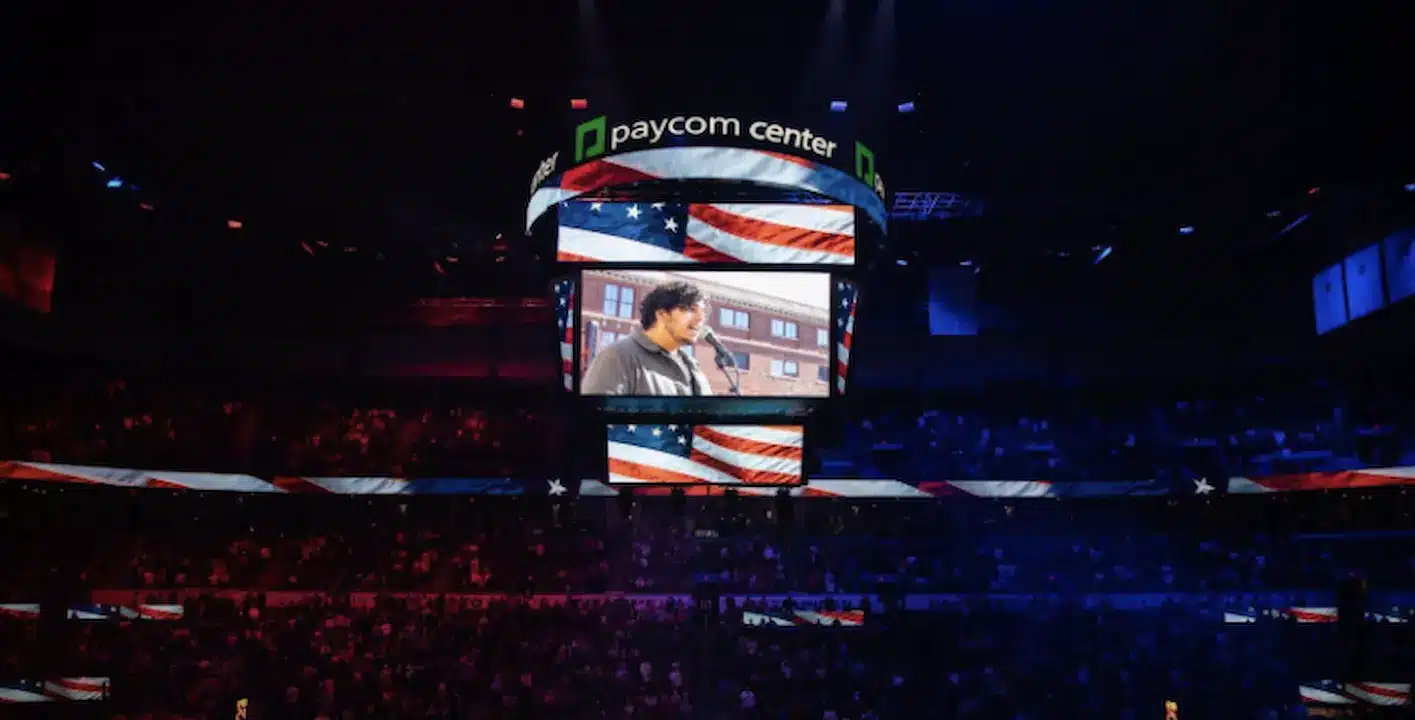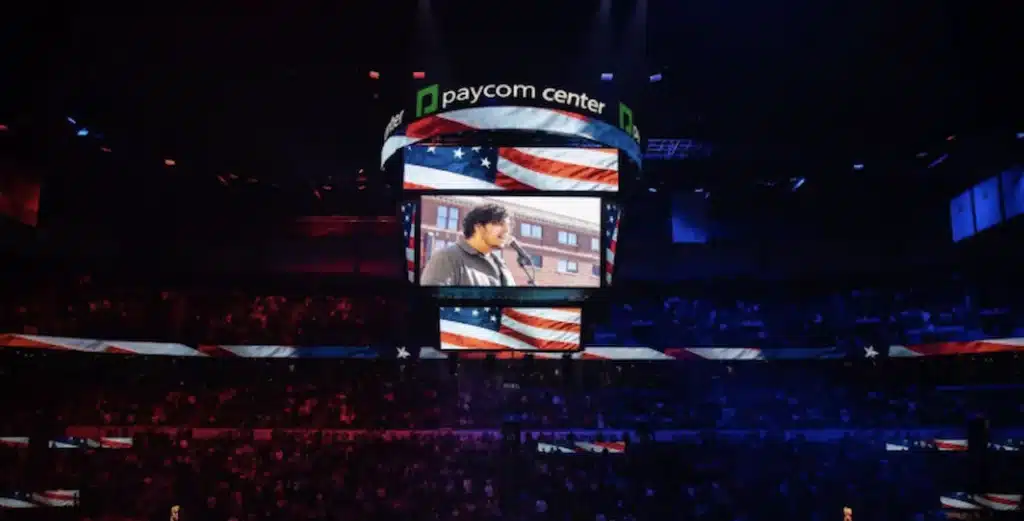 Paycom Center Covid Protocol
ASM, the Paycom center manager, has always been working around the clock to provide a safe environment for fans since Covid began.
ASM put standard procedures in place to safeguard players, fans, staff, and guests. All event organizers have a right to change entry policies to protect their guests during events.
Although they recommend that all guests wear face masks while in the facility, it is not mandatory. However, for special events and concerts, guests to the Paycom Center must wear masks unless fully vaccinated with evidence.
In addition, during Thunder games, Paycom employees wear their masks regardless of their covid-19 immunization status.
Other Covid standard procedures include contactless temperature checks and regular disinfection of high touch surfaces such as seats, door handles, restrooms, trash receptacles, and beverage areas before, during, and after events.
Moreover, handwashing stations equipped with sanitizer are accessible anywhere within the facility. For more information on Paycom Center, visit their website at www.paycomcenter.com to learn more.
Have any thoughts on this? Let us know down below in the comments or carry the discussion over to our Twitter or Facebook.
Editors' Recommendations: