The OKMO G2000 solar generator is a great alternative to fossil fuel energy
The OKMO G2000 solar generator is a great alternative to fossil fuel energy.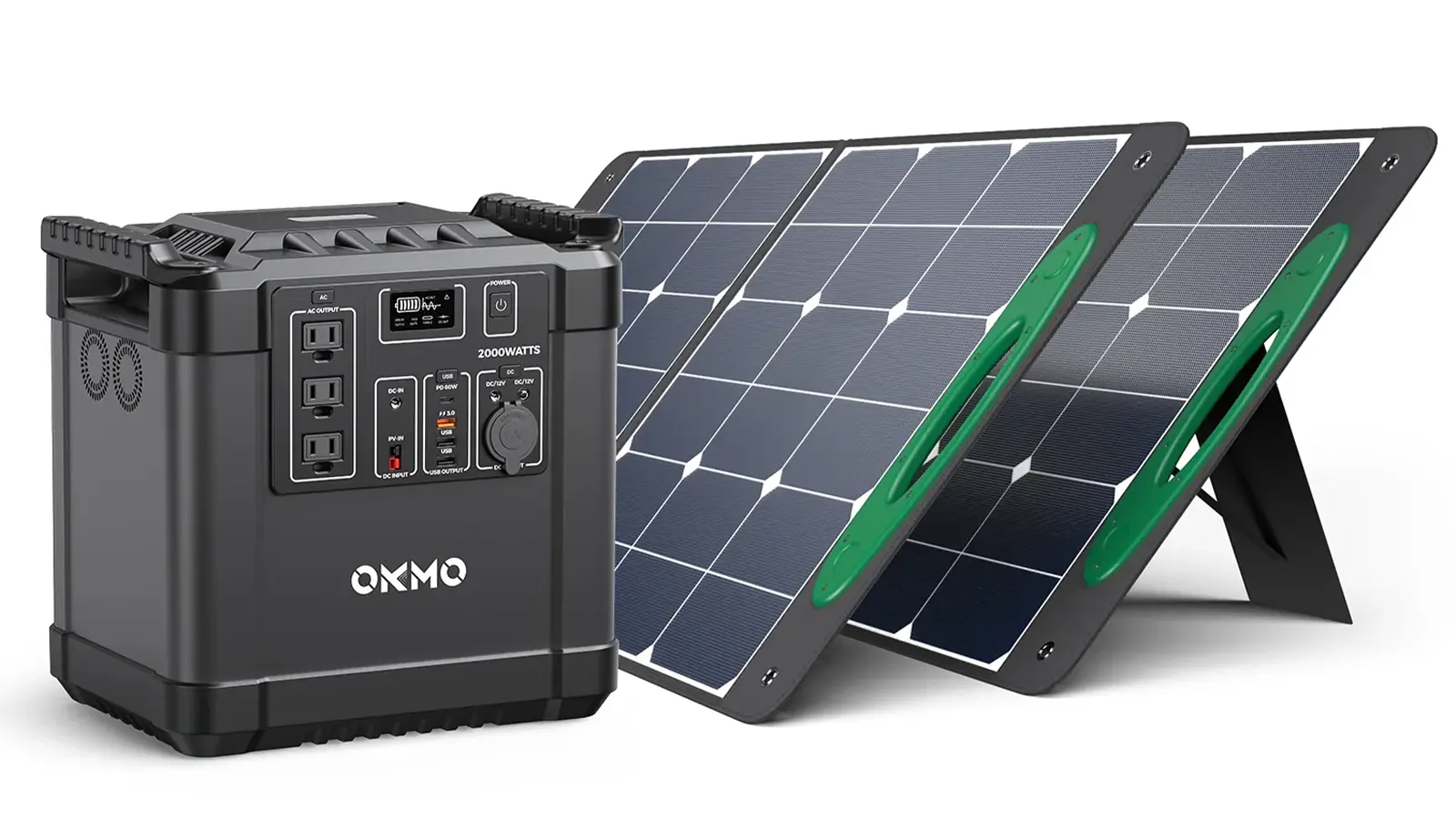 Countries across the globe are experiencing more blackouts due to struggling electrical grids. Homeowners, tenants, and business owners are looking for green-efficiency energy alternatives.
There is no doubt that the current energy situation in Europe is looking dire for millions of people. The EU's decision to cut off oil from Russia is putting a strain on the impacted people's bank accounts.
Some have even reported cutting off their electricity due to the ever-increasing rate.
In the meantime, people are looking for alternative energy sources, which is where the OKMO Portable Power Station could prove helpful.
2000 watts of power
The OKMO solar generator generates 2000 watts of power, making it ideal for powering cooking and storing food.
With this much power, European homemakers can operate their toasters, hot plates, and coffee makers.
These appliances are sufficient for small households with no more than four members.
When you are not operating a kitchen appliance, you can power up your TV, cellphone, laptop, tablet, and other electronic devices. There is truly no end to the energy possibilities with the OKMO G2000.
Solar-powered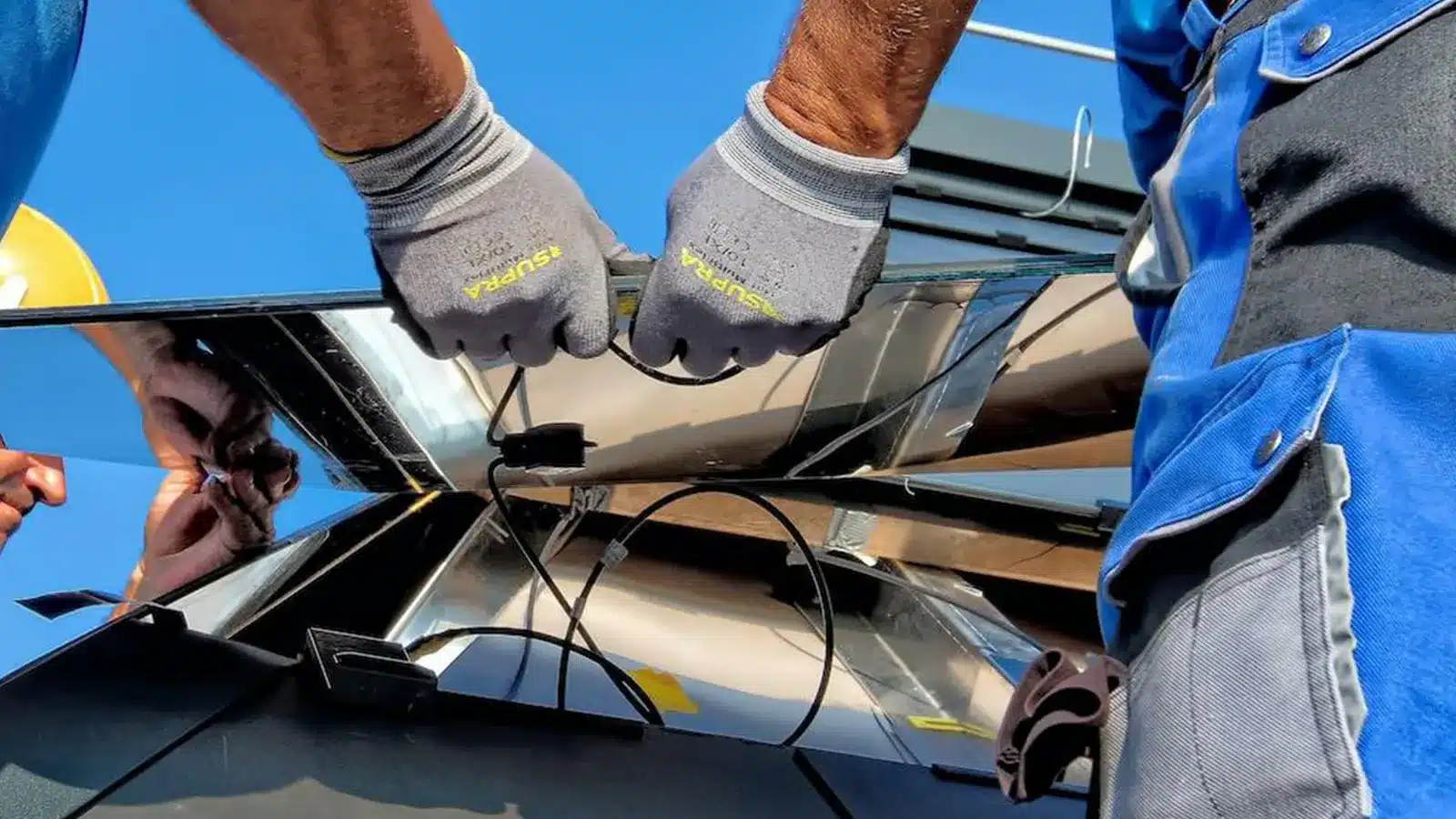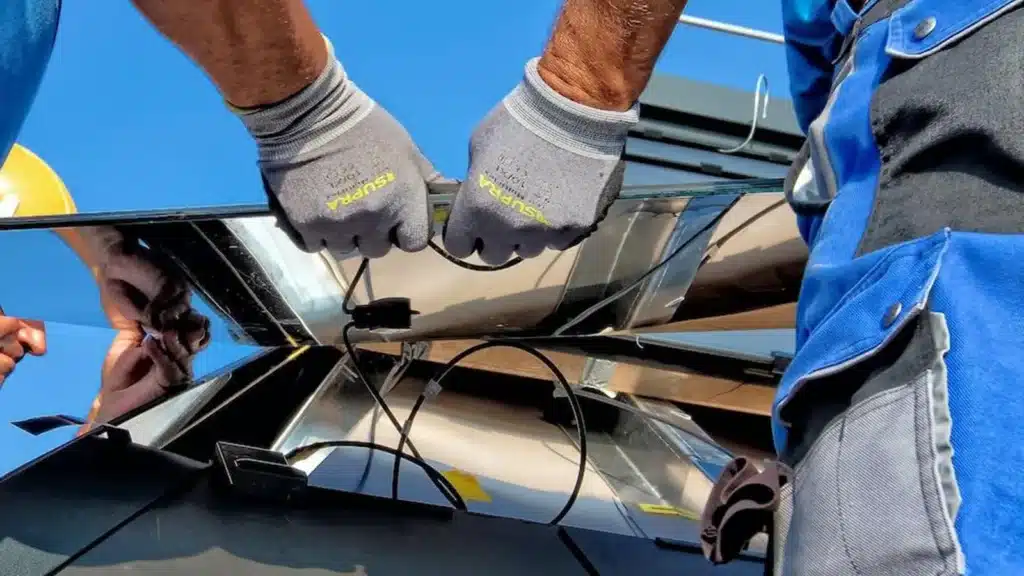 Instead of relying on your local electricity provider, you can power the generator with state-of-the-art solar panels. The station includes two OS100 100-watt solar panels.
The compact size allows for easy installation in small backyards, courtyards, and other outdoor areas.
Ideal for caravans
According to a 2020 study, over 2 million people vacation in motorhomes and caravans each year. Many spend their summer, spring, and fall vacations yearly in caravans.
The study revealed more than 550,000 caravans are stationed throughout the United Kingdom.
More than 674,700 are based in Germany, which is a sure sign that Germans like caravanning as much as the people of Wales, Scotland, and England.
The OKMO Solar Generator is ideal for caravans and motorhomes. The station is powerful enough to heat up small microwaves, hot plates, and miniature refrigerators.
When you are not operating cooking utensils, you can utilize the system to power your TV and laptop.
Green-efficient design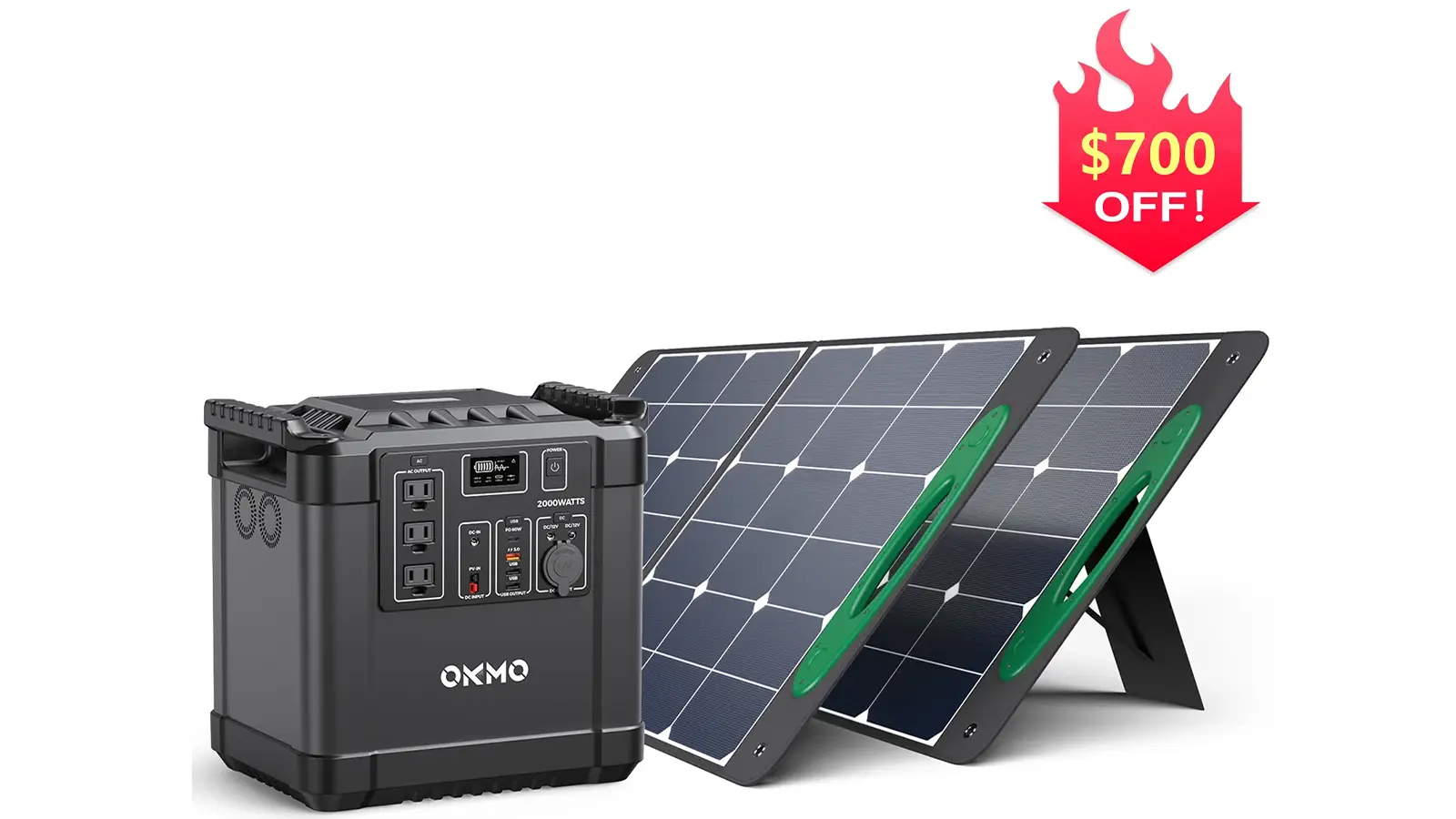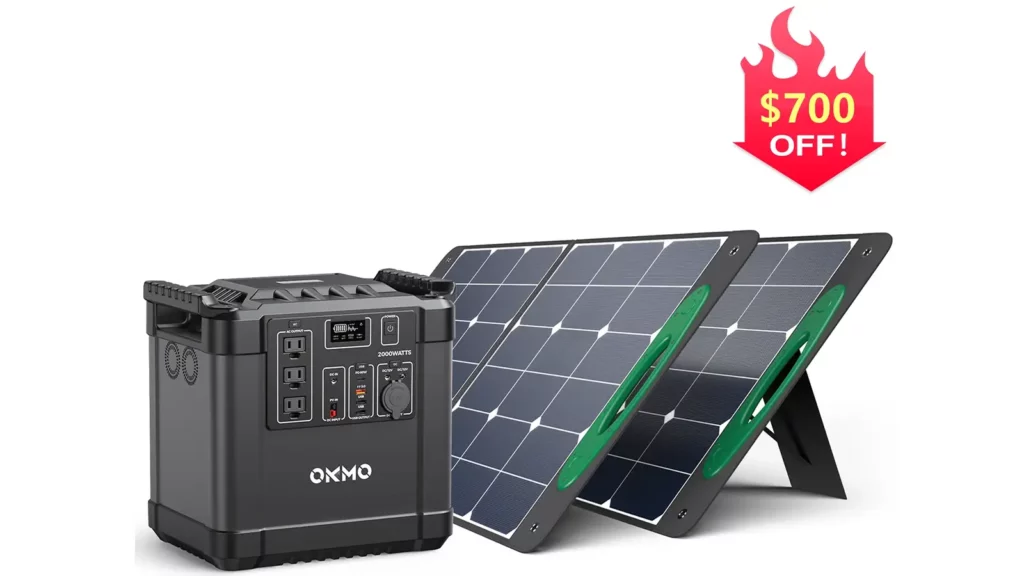 You do not need to live in a country dealing with a strained electrical grid to take advantage of this amazing offer, $700 off OKMO 2,000W Solar Generator.
This amazing offer can also benefit Americans, Canadians, Mexicans, and Puerto Ricans. Anyone concerned with the momentous environmental damage caused by greenhouse gases should make an investment.
The OKMO G2000 does not produce dangerous greenhouse gases. Endless studies have shown these toxic gases are responsible for climate change.
Rivers are drying up, leaving people without fresh water. This is very worrisome for environmentalists who blame the problem on greenhouse gases.
You are reducing your carbon footprint when you power your household appliances, electronics, power tools, and other electrical devices with the OKMO G2000.
Final Verdict
The OKMO G2000 solar generator is a great alternative to fossil fuel energy. Take it on a weekend camping trip or utilize it in your backyard for a fun-filled family reunion.
There is no end to the possibilities with this compact energy-efficient generator.
Have any thoughts on this? Carry the discussion over to our Twitter or Facebook.
Editors' Recommendations: