The technical component of mobile casinos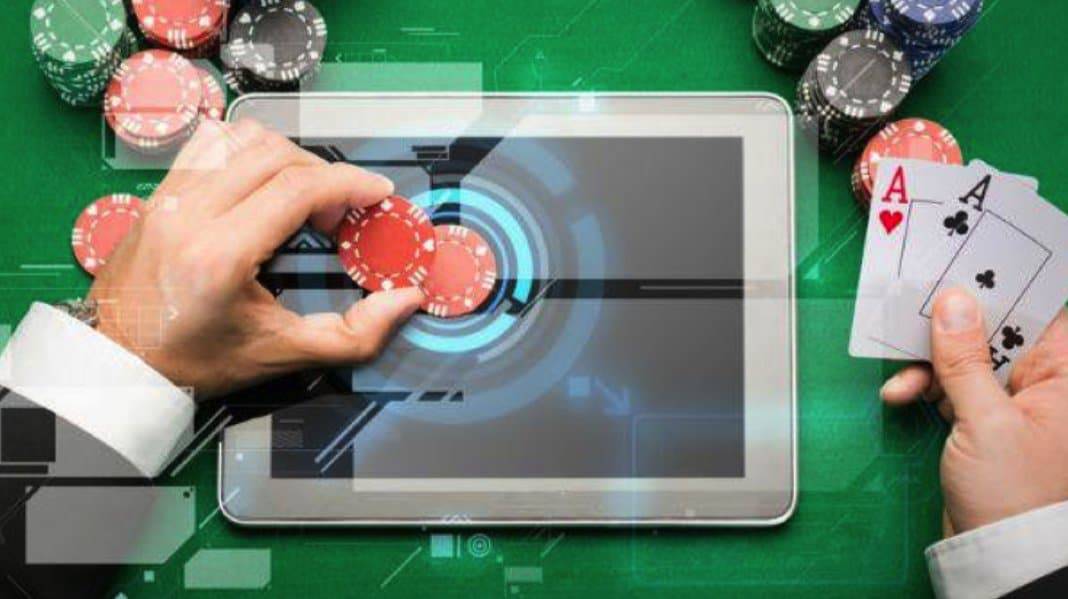 Mobile gaming is something that most gamblers are exploring because smartphones are more natural to move around with. Gamers who are playing for real money and those seeking to play for fun are all catered to by numerous gaming sites that are available for mobile. Initially, players were only able to access live casino games through desktop, but thanks to technology and the emergence of smartphones players are now able to play live dealer games while on the go. This review https://live-casino-online.org/mobile-live-casino/ looks at some of the online sites that provide gamers with live casino games.
There are several aspects that each player who has decided to play live croupier games should keep in mind. The technical side of gaming comes in to determine which casinos gamblers can access, and which games are at their disposal. Live casino games work in such a way that gamers do not have to visit brick and mortar casinos to experience the ambiance. Players are given a chance to enjoy gaming while in the comfort of their homes. There are various games available for online gamblers, and they have to research to equip themselves with necessary knowledge on the dos and don'ts when they decide to play any of the live dealer games. Some of the technical components they need to have in mind include:
Players need to have a robust internet connection that they can use to access the casino they wish to play in first. After connecting with the site, gamers need to have their internet connection steady so that they cannot have their gameplay interrupted midway. When reading through the terms and conditions of any site, players who are into live games should make a point of going through them thoroughly to see if the casino has an interruption policy. Players need to be in the know of what happens to them if they lose their internet connecting. The system used to stream the games must also be fast. Missing out on one's chance to play is possible if players do not have fast and reliable internet.
Videos of the game proceeds are transmitted live to the player. Gamers need to know if they need additional software for their devices to be well integrated with an online casino. In most instances, players may not require extra plugins, but it is always important to check. Gamers can also use other software if they so wish to enhance their gaming experience. An important factor to note regarding software is that some gambling destinations prohibit players from using particular types of software and bots to rig games.
Hardware being used by players, in this case, is mobile. Gamblers need to know what their options are in relations to the brand of cellphone they are using. Online casinos avail live games for a wide range of operating systems both in-browser and through applications. The alternative of a casino that players can access is dependent on the type of device they have. It is up to bettors to decide if they want to access the live casino games of their choice in download or no download modes.
When playing live casino games, punters are given a short window to determine their next move and make it. It is essential therefore that players have the necessary skills required to play a particular live casino game. When picking the table to sit at, gamers need to know the wagering limits set on each to ensure that they select an alternative that favors their budget. The rules that govern gameplay must be at the fingertips of gamers if they want to stand a chance of winning while playing this games. Newbie players can try to find demo modes to the title they are interested in before they start placing real money stakes.
Most of the live casino games require that punters deposit to their casino account to access the various titles. The payment methods provided by an online casino are a must check if gamers want to play the real money alternatives. Players must also consider the availability of the banking options allowed within their jurisdiction.
These factors are essential, and gamblers must ensure that they counter check before they start gaming. Other factors about the site a gamer is playing in then come in. It is essential that gamers play in reputable sites to ensure their safety. Some of the characteristics that players can use to gauge if the website they are playing in is safe or not are many. They include:
Most virtual gaming sites that are among the most popular have their licensing information provided. Players must be keen on the control bodies that govern how an online casino is conducting their business. This is because regulatory authorities have standard requirements that casino operators must fulfill before they are awarded the permit. There are laws given to casinos and the top priority in most instances is gamers.
Not all gamblers are conversant with how protection works in online casinos. These types of gamers can read reviews done on the casino and testimonials from other players to ascertain if the casino they are interested in is secure. Most of the gaming sites use SSL encryption technology which is the standard set by gambling control bodies.
Customer support is a function of online casinos that cannot be assumed. For live casino players, access to the support team is important for various reasons. During gameplay, gamers can use the live chat option availed to contact the live croupier when they are stuck.
Reading about live casino games available for mobile is one way that players can stay in the know on emerging trends.