The top essential business apps for your smartphone
If you haven't noticed already, there's a TON of business apps available for smartphones. In this guide, we round up some of our favorites.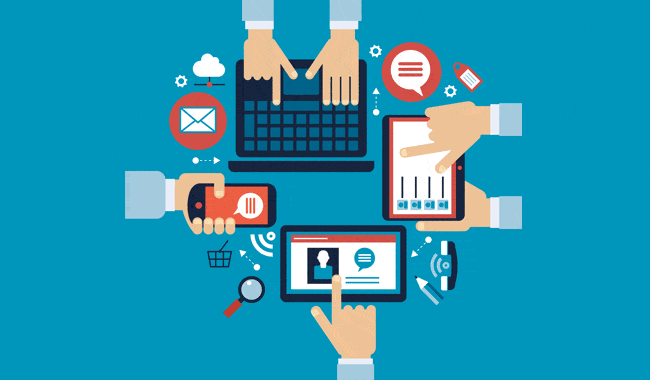 If you haven't noticed already, there's a TON of business apps available for smartphones. In this guide, we round up some of our favorites.
---
Today's business people are constantly moving and going; so for many it is essential that they have apps to help them run their business from their smartphone.
As we become increasingly mobile, there will be new apps that will assist business owners in the future.
For now I have compiled a list of the most essential business apps for your smartphone that you should have. Since most people check their phone at least once an hour you really do need these must have apps for marketing.
They will help you run your business seamlessly no matter where you are or the size of your business. You will be able to do your internet marketing, email, and social media marketing as well with your smart phone.
Apps for your smartphone
I have separated the apps by type to make it easier for you to make sure you have the apps you need to run your business no matter where you are.
You also need to remember to make sure you get any updates available to these apps once you have installed them.  
  Productivity apps
Expensify

helps you log and track all your expenditures.

DocuSign

allows you to endorse, send, and save documents anywhere on any device.

Prezi

allows you to arrange, offer, and distribute your thoughts.
  Communication and collaboration apps
  GPS apps
Waze

provides step by step directions with law enforcement updates on your phone.

HopStop

allows you to compare different ways to arrive at a destination using public transit.  
  Mobile payment or wallet apps
Square

provides mobile payments for small businesses.

LevelUp

not only mobile payment but payment + loyalty.
  Contact management and social networks apps
LinkedIn
Here for Business

not only looks at LinkedIn but notifies you surrounding business contacts.
  Travel apps
Uber

will help you order cab or town car with easy payment.

FlightAware

notifies you of maps and gate changes with real time flight notifications. You will never have to worry about being on time for a flight again. You will know right away of delays, gate changes, and cancelled flights.
  Security
Kaspersky

even though smart phones are not as vulnerable to hackers there are still some spyware ending up on smart phones so security is a MUST. It works with smart phones and tablets.

Prey

not only stops hackers but also protects you if your phone is stolen. It will send location information from the stolen phone, if the phone has a front facing camera it will also take a picture of the thief, alert you to the sim card being changed, and allows you to remotely wipe the phone if need be.
 Bonus apps that can help you
Battery doc

encourages better battery upkeep, regulates charge sequences, will inform you of the best time to charge or if you can skip a charge. This saves power which makes your phone or tablet load faster.

WiFiMapper

allows you to find free and secure Wi-Fi connection anywhere you go. There is no need to worry that you will connect to a dangerous network either, Wi-Fi Mapper will tell you about the network and how reliable the connection is. You will never have to worry about finding a hotspot Wi-Fi again.

Quickbooks

keeps all accounting information at your fingertips. It will track sales, mail out invoices and analyze your latest payments when you are not in the office.

Expense Manager

not only will it help you track your expenses and keep your bank account on track but it will also be a great advantage come tax time.  

Webex

allows you to set up, attend, and host meetings, as well as share files for collaboration with your partners.
The apps above will help you keep your business running smoothly in or out of the office.
Compare, review, and search for tools on GetApp. 
Just remember to check out the latest apps as they are always unveiling new apps and updating the apps that are already available.
Further apps that are available can be found here.
The advantages of doing business on your smart phone
There are advantages of doing business on your smart phone.
First your smart phone can go anywhere with you which means you are not chained to your desk at the office any longer.
You can work from your smart phone during the commute to and from work with public transit. This allows you to accomplish more during the day.
Second your smart phone can sync with your office computer and your tablet.
Third you can get paid anywhere with square by accepting credit or debit cards.
Fourth you can back up everything on the cloud.
There are disadvantages to doing business on your smart phone one of which is that you could lose the phone or it could be stolen. In which case all your business information is now compromised.
The other disadvantage is that you are never away from work; it is like you are on call 24/7 which could cause you to become burnt out quickly if you do not know how to balance work and life. While we are all trying to be more productive these days it is important that you also make sure there is balance between work and life.
Conclusion
You can use your smart phone for business with apps that make it easier than ever before. You can get out of the office without losing touch, missing meetings, deadlines, or internet marketing campaigns.
In fact with the use of apps it is easy to keep track of and know what is going on in almost every aspect of your business; from tracking expenses to getting paid.
The list of must have apps above will more than get you started to a more productive way of doing business with your smart phone. Just remember to always keep up with the latest apps as they become available you just may find a better app when it comes out than one you already have to use.