The ultimate guide to SEO and writing amazing content
If you want to know how to do SEO for blogs like a pro and make sure your SEO efforts pay off with more traffic, then keep on reading.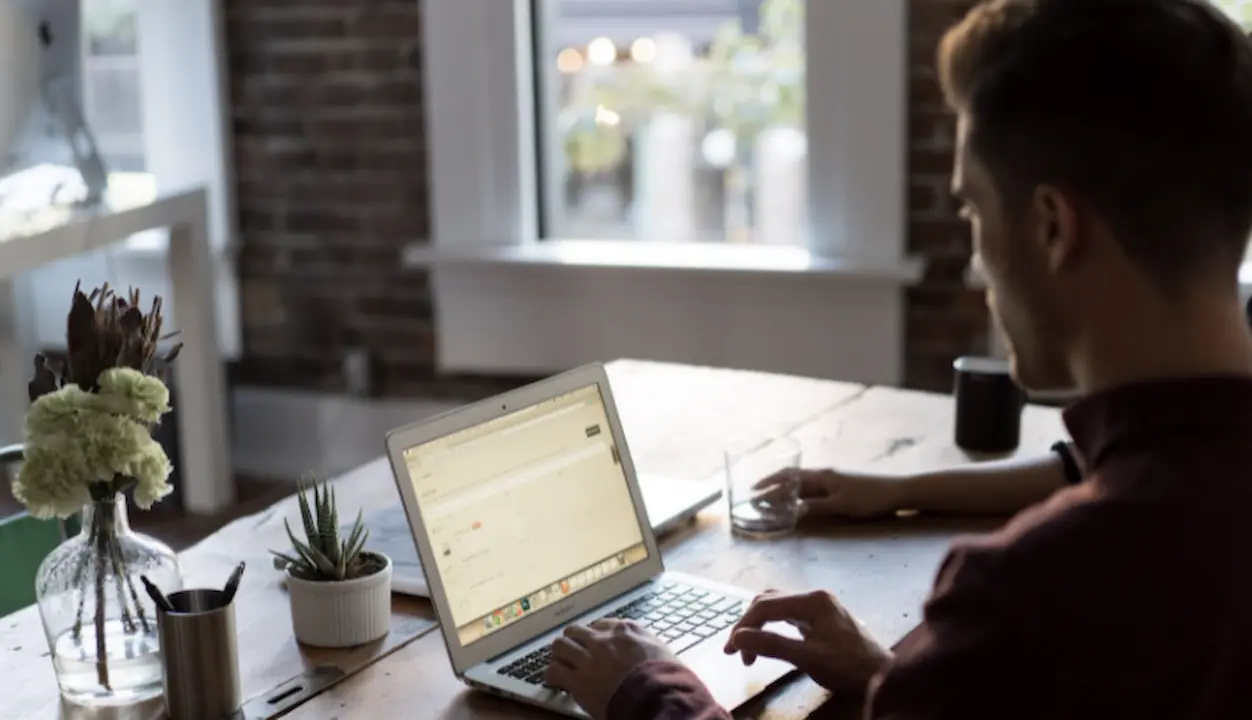 You've got a blog and you want to generate truckloads of views (and even sales). But where do you start? What are the best SEO practices for blogs?
How can you promote your blog to get more traffic, more readers, and more engagement?
The answer is simple: Learn from experts.
There's always an opportunity to learn—which also means there are endless opportunities to improve your expertise.
If you want to know how to do SEO for blogs like a pro and make sure your SEO efforts pay off with more traffic, more readers, and more engagement, keep on reading.
Table of Contents:
Know Where Your Audience Hangs Out and What They Like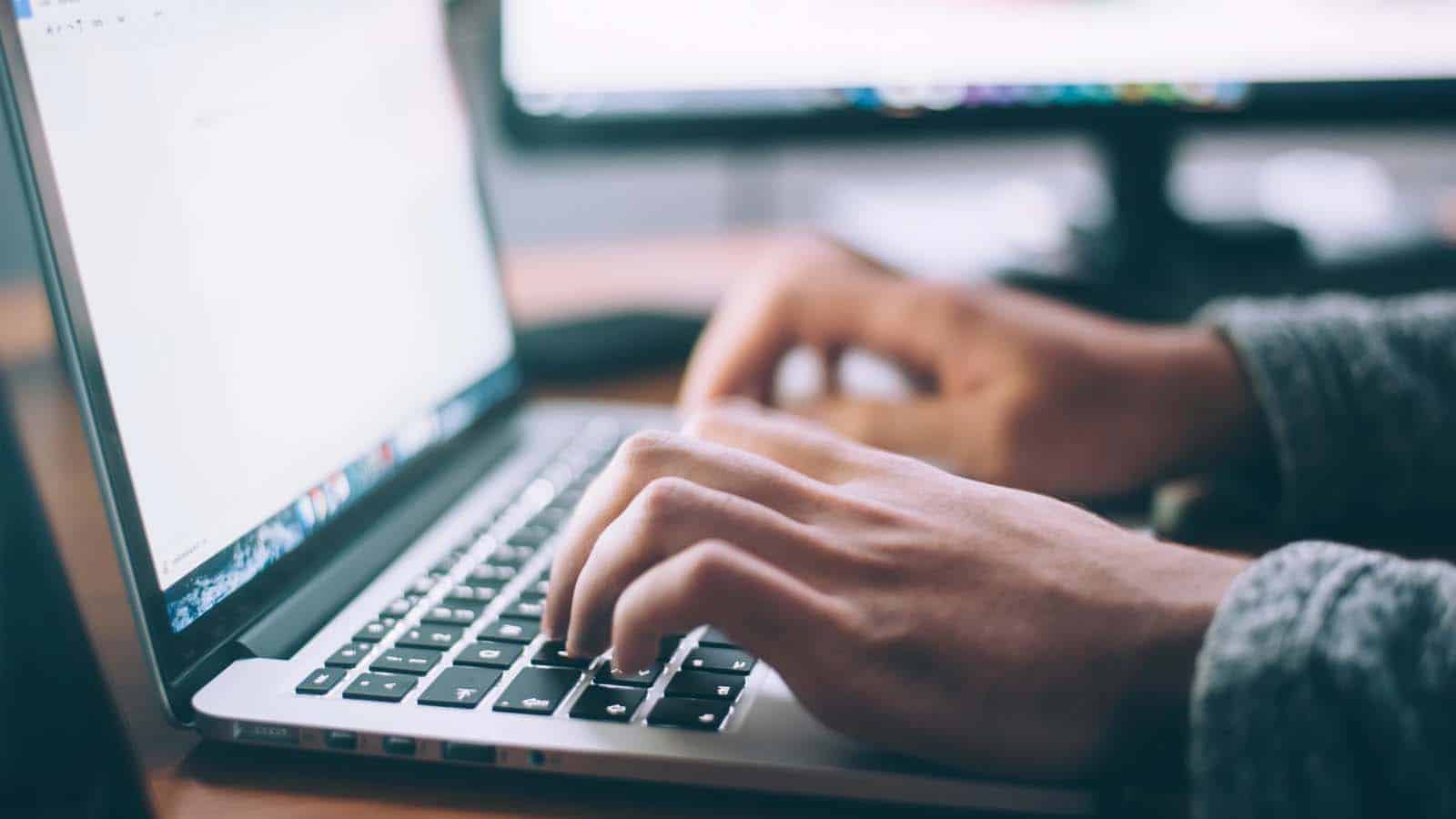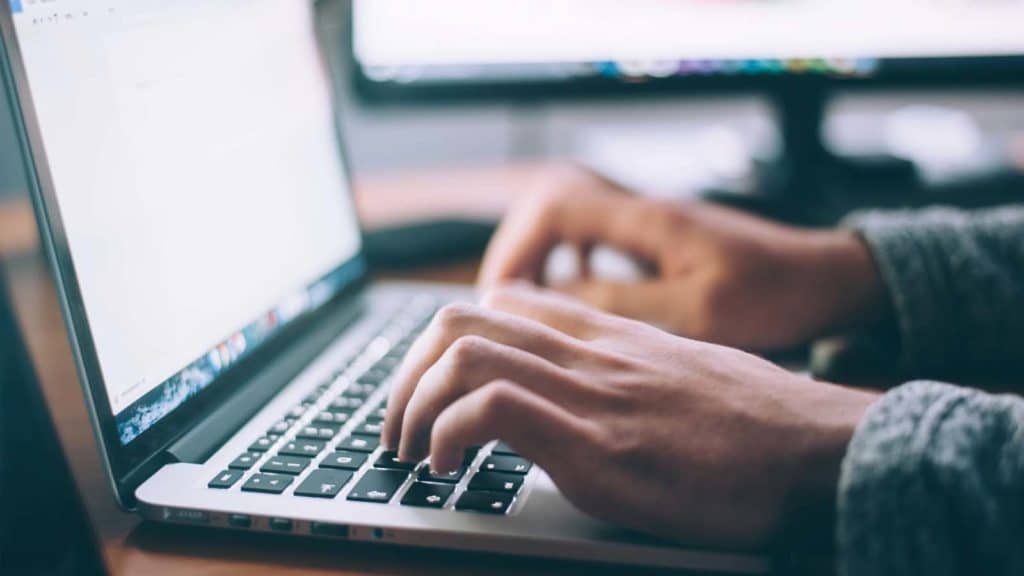 Consider the audience you want your blog's content to resonate with. Do you want your blog to appeal to bloggers?
How about marketers who need guidance on how to start a digital marketing agency, search engine optimization, and other digital marketing topics?
Knowing your audience is the first step to creating content that resonates with your readers. Before you dive headlong into writing a blog post, think about your readers.
Get inside their heads and think about what they want and need to hear from you. Most importantly, give them what they're looking for.
Create a buyer persona so you have a guiding compass when creating your content. Your buyer persona should contain crucial information about your readers such as their job titles, names, pain points, etc.
Hubspot has a free tool that lets you create a buyer persona in minutes.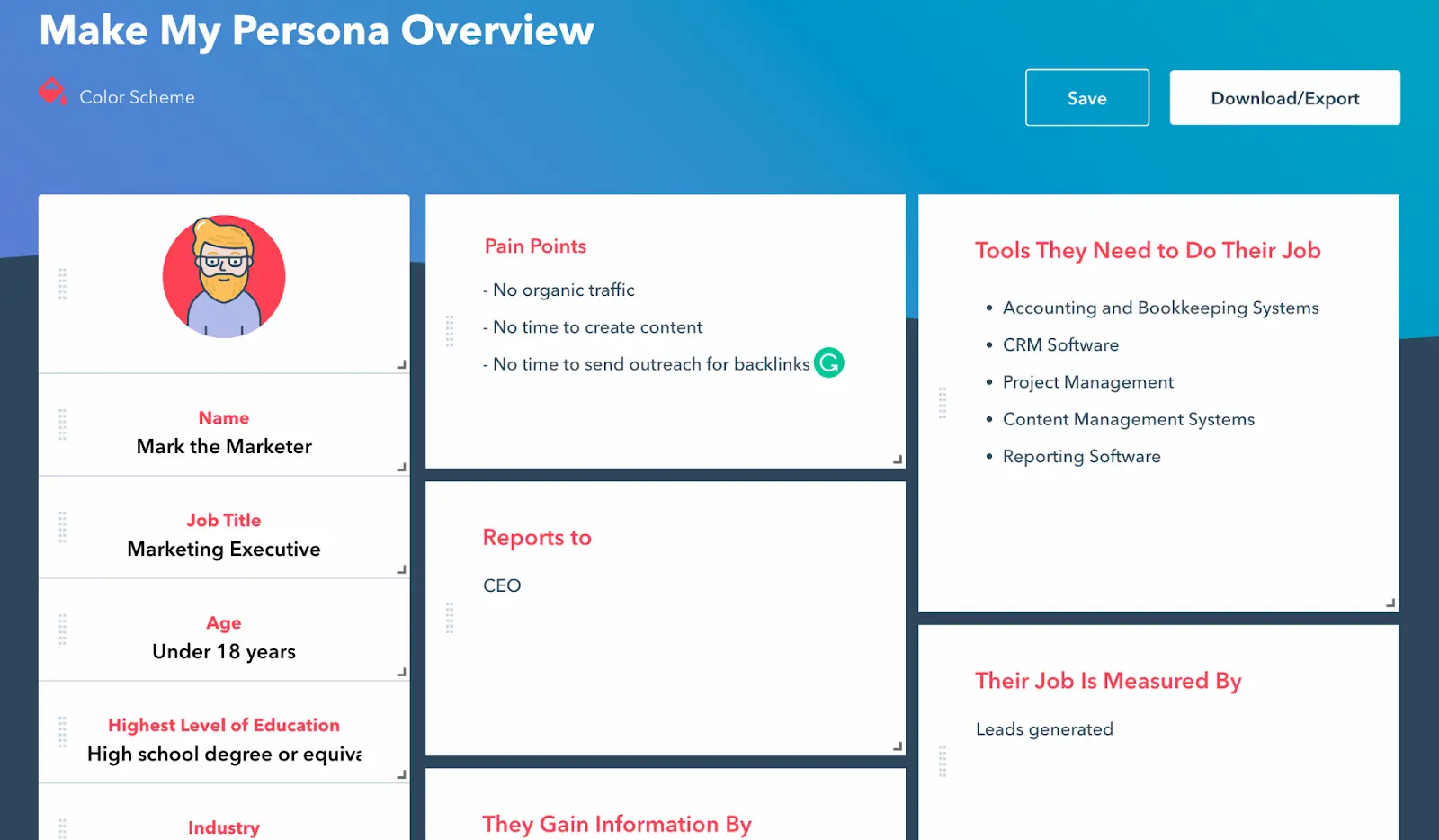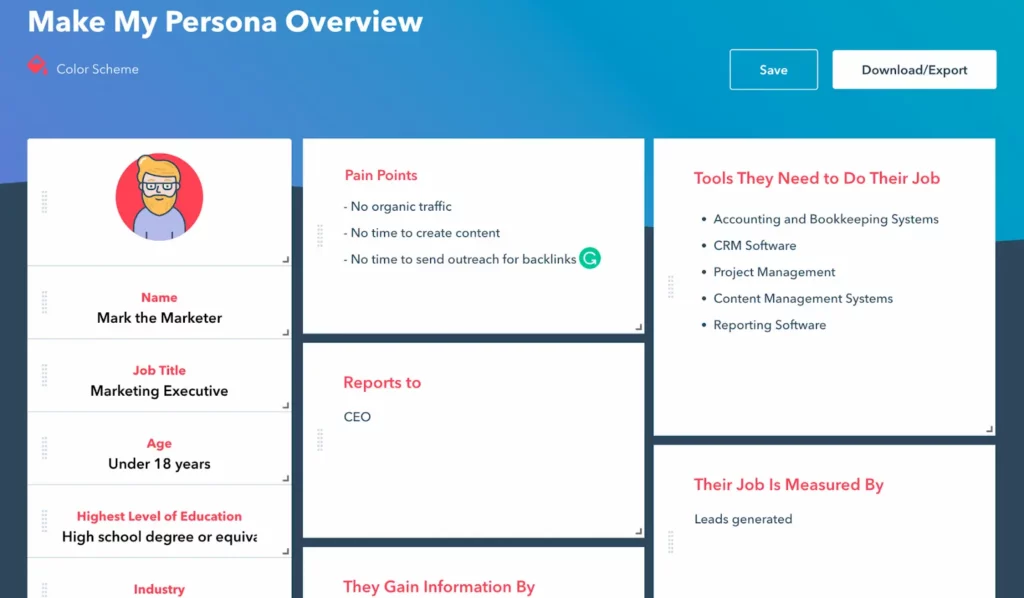 Dig Deep and Find a Unique Angle
One secret to writing amazing content is digging up a unique angle that nobody else is talking about.
It could be a new approach to an old topic or an exciting way to frame your content to grab the reader's attention.
For example, you might do a roundup post about the top 7 SEO plugins that focus on the functionality of the plugins instead of just the features.
You can also use AnswerthePublic to look for questions that your readers might be asking about your industry.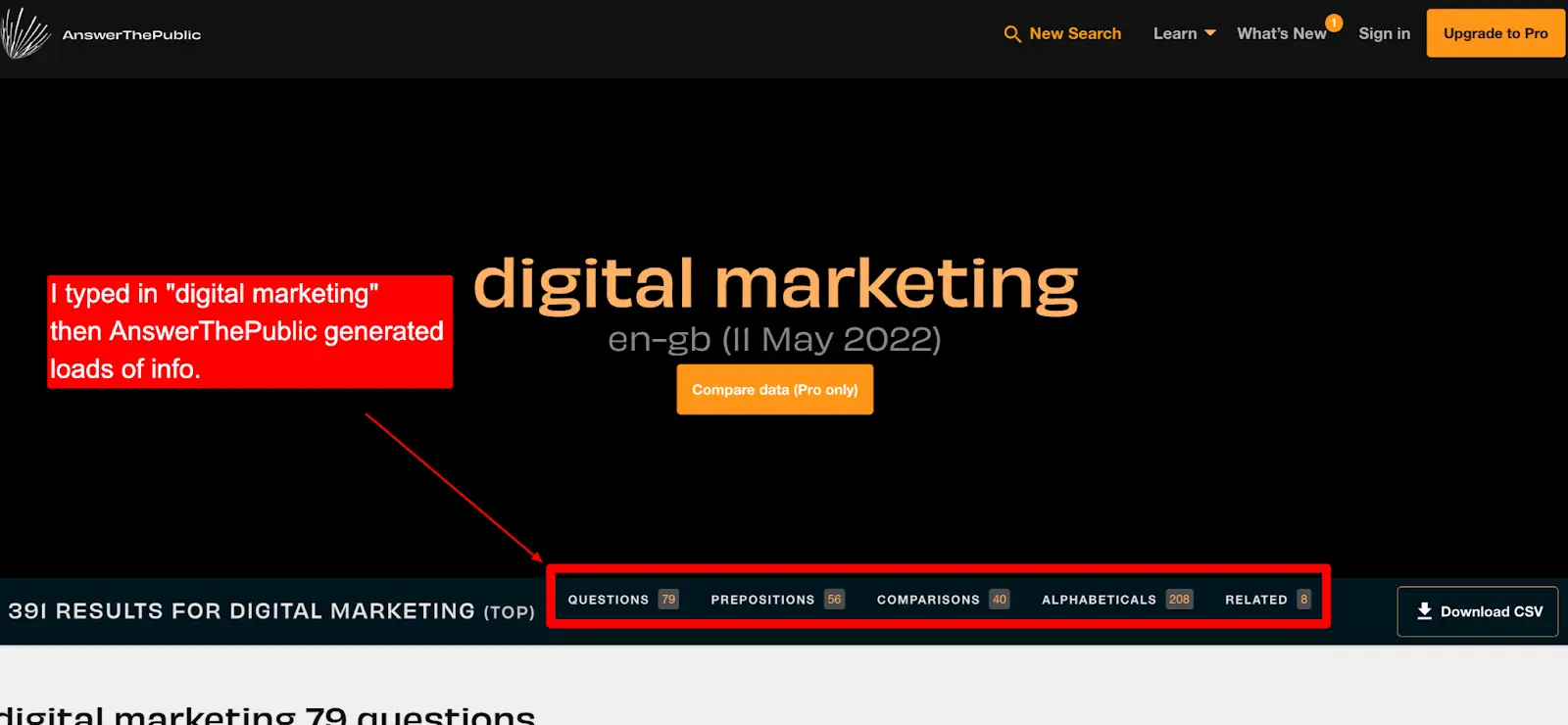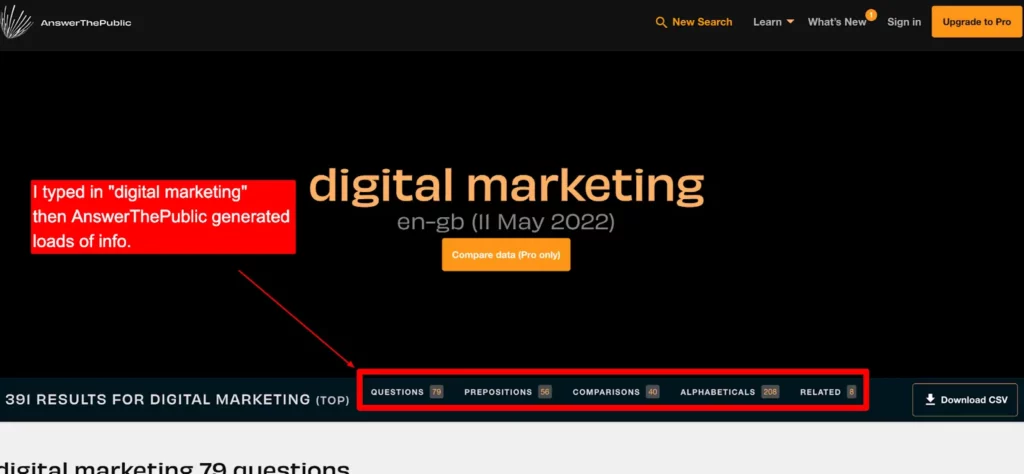 Whatever angle you choose, making sure it's unique will help your blog stand out among other online publications.
Put Your SEO Keywords in the Right Places with SEO Plugins
Good SEO does not mean keyword stuffing but incorporating them naturally into your copy to help online users find you.
If you use an online tool like Yoast, you'll get a list of suggested keywords to add to your copy.
The critical thing to remember is not to overdo it: keyword stuffing can sabotage your content, so don't just add in your keywords for its sake.
Google hates it when your content doesn't make sense.
Use Internal Linking At Least Once
Linking within your post helps with your site's internal linking structure. Link to other pages on your website, like a blog post about a similar topic or a resource you've listed there for further reading.
Use an internal link analyzer like the one below to analyze the links that Google crawlers detect on specific pages found on your website.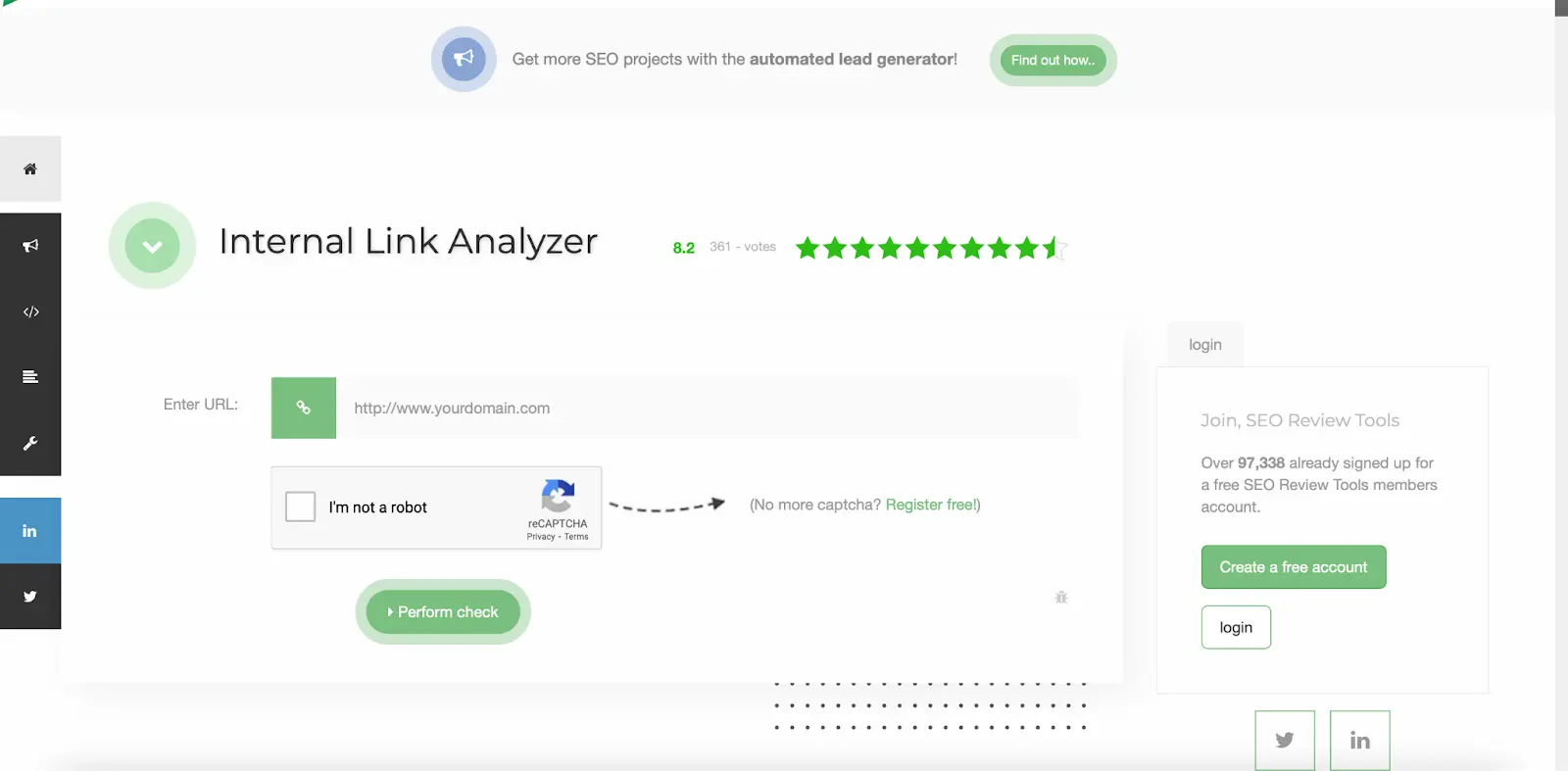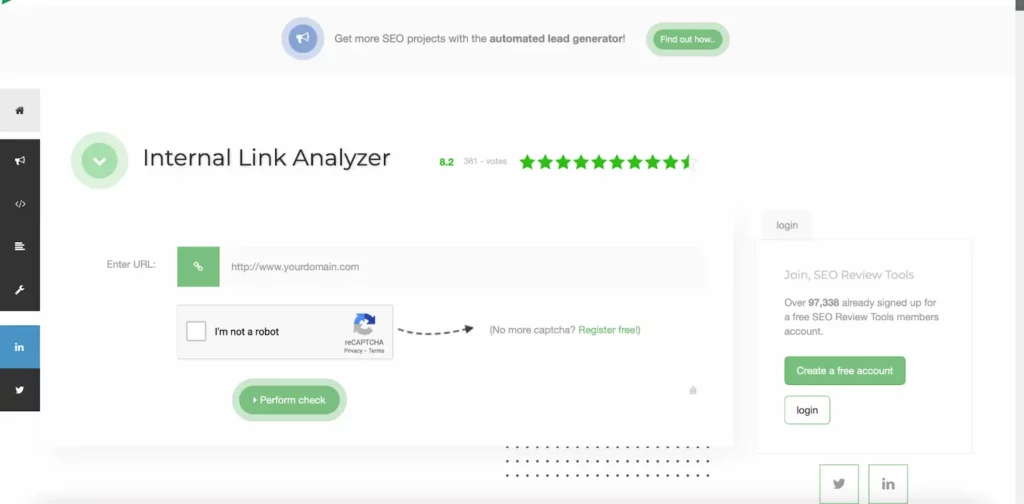 Find the Right Length
You don't have to make your blog posts longer to fit more content on your page. But if you have a ton of information to cover, try breaking it up.
For example, if you're writing a post about how to set up your site's blog, then break it down into the following sections:
Site Planning, Domain Name & Web Hosting, Blog Design (or you can call it "Designing Your Blog"), and finally, Blogging 101.
You also want to remember that longer posts are more challenging to digest than shorter ones.
No one has time to read a 20-page post on digital marketing strategy (even if you make it worth their while with value).

Leverage popular ecommerce software such as content optimization tools to help improve your content's quality—from topic coverage and optimal length to on-page technical SEO.
SEO Best Practices for Writing Amazing Content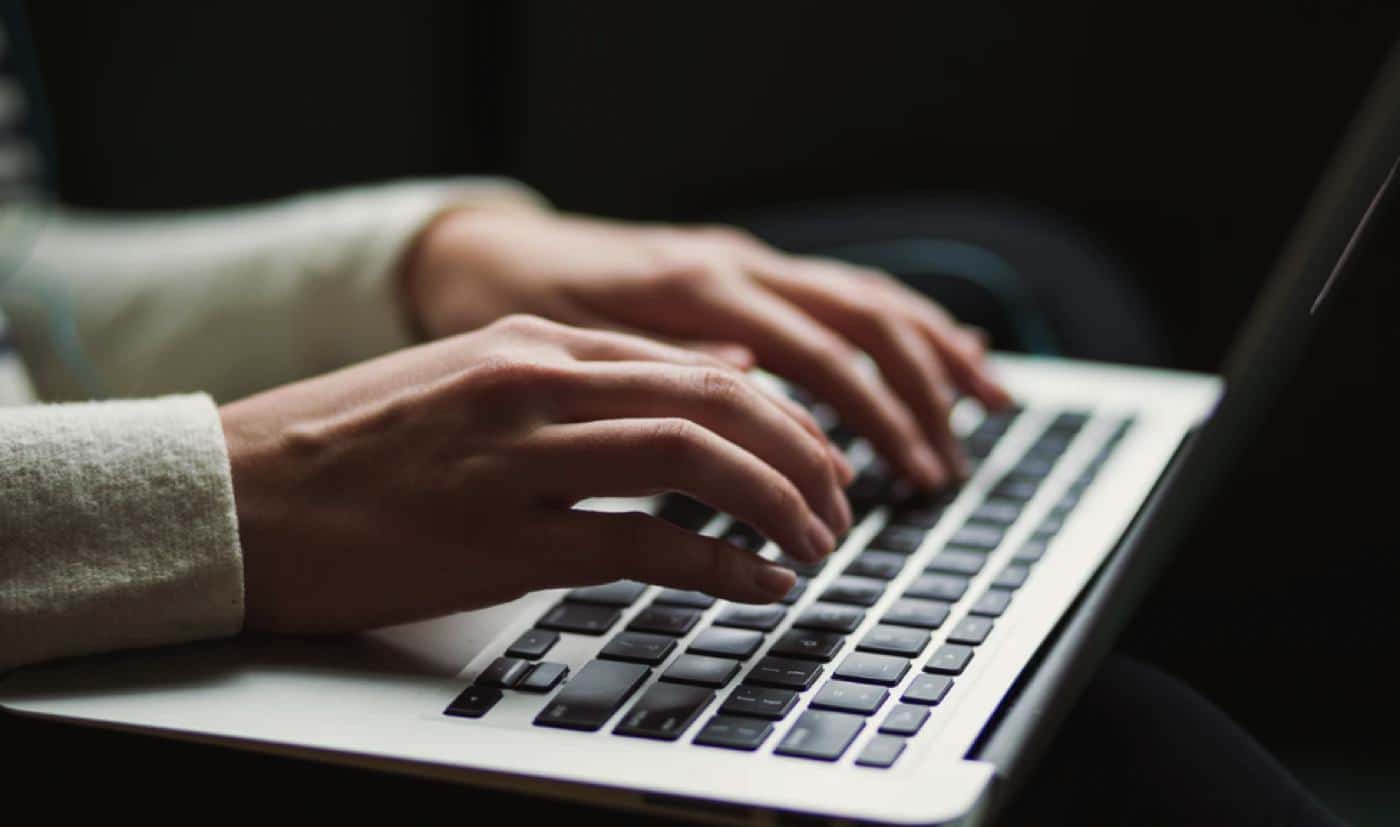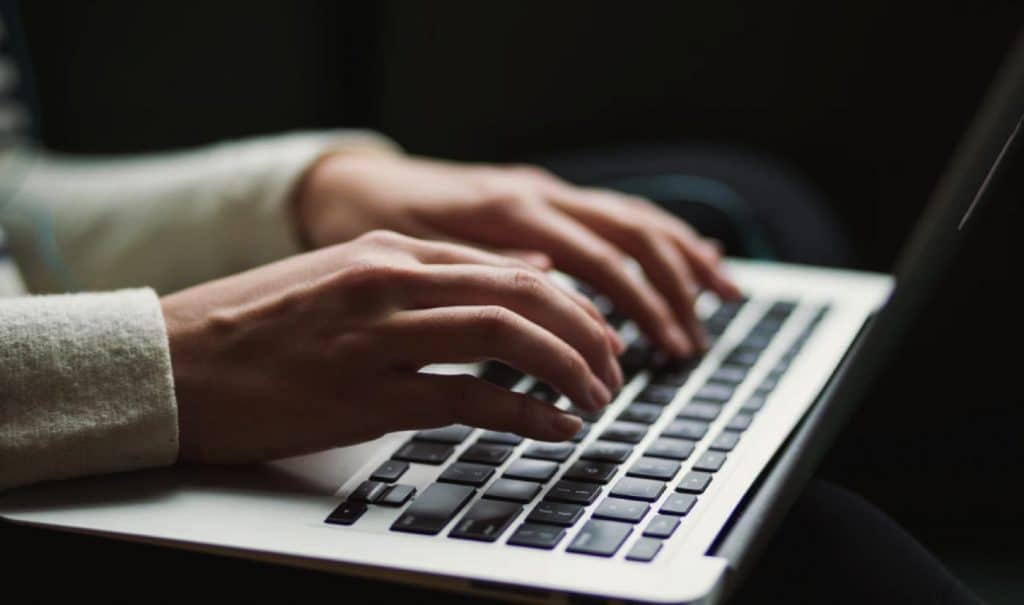 Now, it's time to think about the best SEO practices to make them easy for search engines to find and index. In short, here are a few things you should always keep in mind:
Take the time to do your research: Research goes beyond being knowledgeable about the topic you're writing about. Research also involves making sure your content can compete with your competitors. For example, you should always check to ensure that you aren't writing about the same topic that other bloggers covered before you.
Add value: Always add value to your content. If your blog post doesn't deliver new information, consider rewriting. Quality beats quantity in every case.
Write for humans: Search engines are important, but you've already failed as a content creator if you're writing for machines instead of people. Always write for your readers and make sure your content has value before publishing.
Run SEO audits. Use reliable SEO audit tools to analyze all your website pages and uncover potential issues that impact your search performance.
FAQs
1. How often should I post for SEO?
It depends on your niche and goals. I typically post twice a week, sometimes more, but I have high traffic. Others find success with just posting once a month.
2. How many images should I use?
I typically use one image per blog post. I try to avoid pictures that are similar to other images that have already been used, but it's better than overdoing it, which takes away from your article.
3. How long should my title be?
Generally, it should be short and contain your keyword. A good rule of thumb is to make sure it's not too long. However, it should still be catchy enough to catch your reader's attention.
Start Writing Amazing Content Now
Now that you've learned the best practices to follow when writing a blog post, you should have no problem taking your blog to the next level and moving your content up in the SERPs.
The first step is just putting pen to paper. Then, you can start following these tips and building a publishing schedule for your blog posts.
Whatever step you take, make sure it's actionable and helpful for your readers.
Have any thoughts on this? Let us know down below in the comments or carry the discussion over to our Twitter or Facebook.
Editors' Recommendations:
---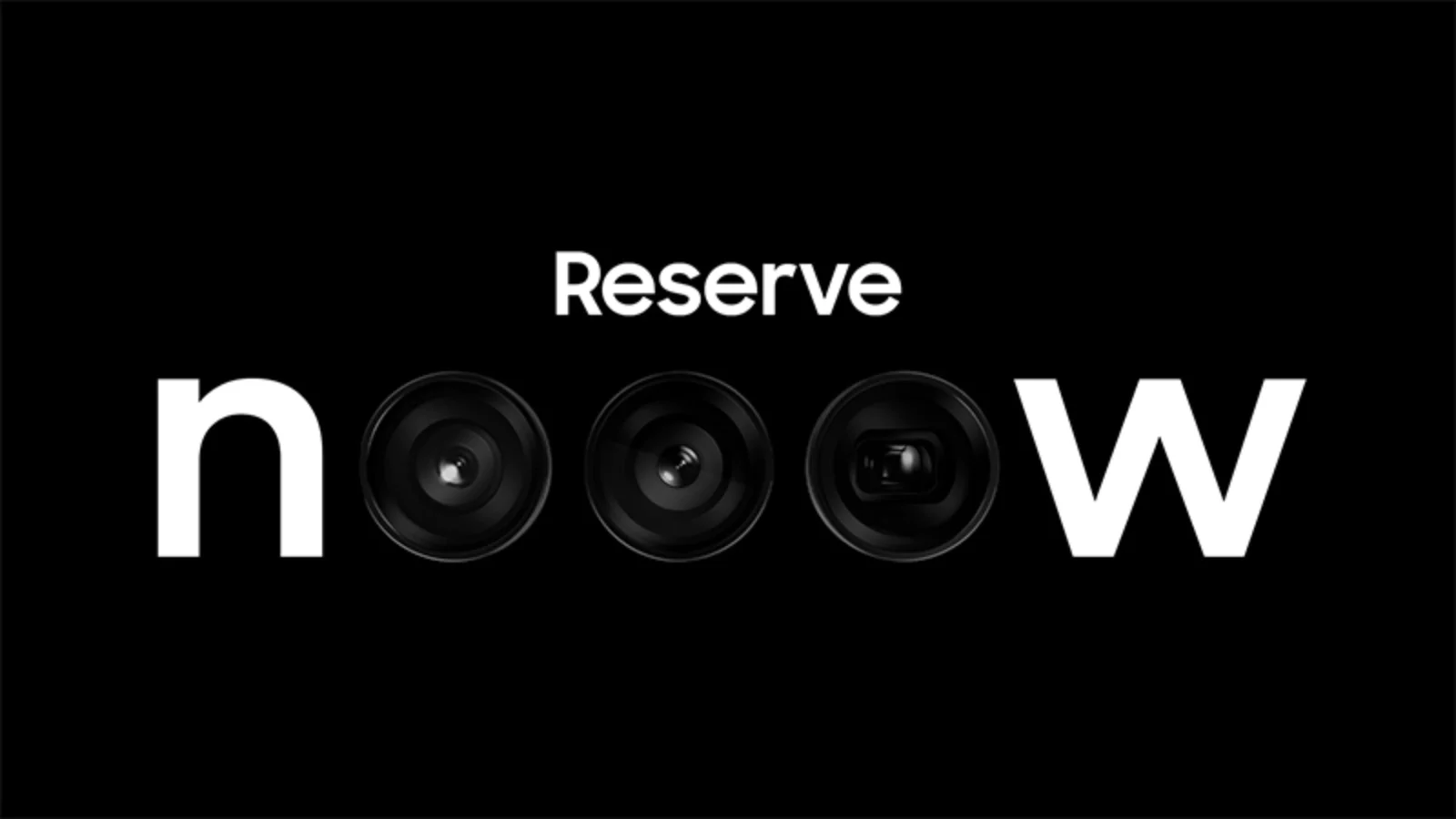 ---