The winners of Industry 4.0 
The Fourth Industrial Revolution, Industry 4.0 is here and it is connectivity-focused. Here's everything you need to know.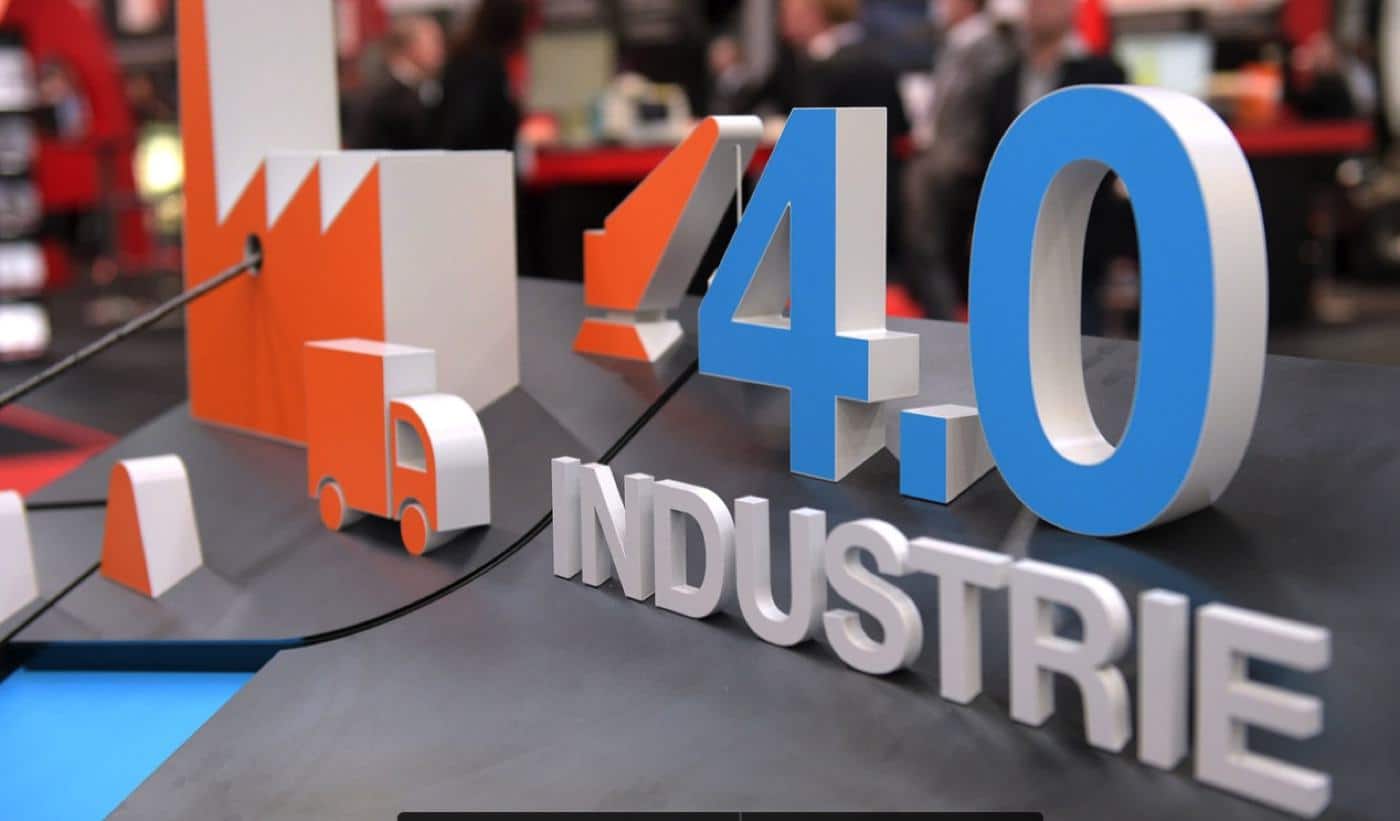 If you are a mechanical engineer, parts manufacturer or technology specialist in the engineering industry, you know that right now is an exciting time for business.
Unique opportunities abound in this current manufacturing generation, but there are also threats. The winners of industry 4.0 will grow profits during this time while they deflect dangerous risks.
A brief overview of Industrial Revolutions from Pre-industrial to present times
The Pre-industrial Revolution was the birth of manufacturing. Skilled workers manually created parts. The work was tedious, and the output was low and slow.
In the First Industrial Revolution, the meatpacking industry began to use assembly lines. Workers would operate pulleys carrying the fresh meat from one station to another. Each worker would follow through with their specific duties.
During the Second Industrial Revolution, electricity was harnessed to the fullest extent shortly after it was discovered in the late 1870s. Right there at the forefront of the Second Industrial Revolution was the Ford Motor Company which, in the early 1900s, took the assembly line idea and incorporated it as a standard way to produce parts. Manufacturing became significantly more efficient, uniformed, and accelerated.
In the Third Industrial Revolution, the digital age brought forth automation and mass production with more ease. Computers enabled manufacturing to drastically cut costs in production and increase output at the same time. Overhead savings were the result of outsourcing manufacturing overseas due to inexpensive labor and to reduced commercial building space.
However, the Third Industrial Revolution also brought negative side effects of the globalization of the value chain from product to customer. Two main concerns that plague manufacturing plants are excess product supply and chemical hazards that damage the environment.
Welcome to the Fourth Industrial Revolution
With previous industrial revolutions, new opportunities presented themselves. The winners were those that embraced the vision turned reality, embraced the possibilities to improve, and thereby profited. Those that got stuck in yesteryear, fell by the wayside.
The Fourth Industrial Revolution, Industry 4.0 is here and it is connectivity-focused. The introduction of the 3D printing service is a huge part of this revolutionary change. It and other technologies, such as computer numerical control (CNC) services and injection molding, enable smart factories to remove some or all of the human interaction segment of the manufacturing process to match on-demand production needs in real-time.
Threats to Industry 4.0
Security is a threat to any industry in this technology age and manufacturing is no exception. Even so, manufacturers are in a better position when they have an experienced outsourcing partner working with them. That's because manufacturers realize that Industry 4.0 is not stopping for anyone. They replace fears regarding security by partnering with a team of professionals that specialize in offering a 3D printing service and CNC services and more. 
The main benefits of Industry 4.0
Today, the manufacturing process is customizable from concept to design to replication. The latest 3D printing service, CNC milling, and injection molding capabilities save time because errors are corrected rapidly and the final product is made ready for delivery faster than any previous generation. A significantly reduced lead time is accomplished with quality parts delivered as expected.
How to get on board the swift-moving train of Industry 4.0
When your manufacturing company takes advantage of the opportunities available right now in Industry 4.0, you stand out amongst the competition. You become the first instead of the last to adopt new technologies. The manufacturing process becomes more streamlined throughout the value chain. As a result, both you and your clients benefit.
To begin, get an Instant Quote for CNC services, 3D printing or injection molding from 3D Hubs. If you prefer, call us at 1 (845) 402-8321 between 8 am – 6 pm EDT. Our manufacturing partners and materials are ISO9000-certified and we serve our clients all around the globe. Contact 3D Hubs today.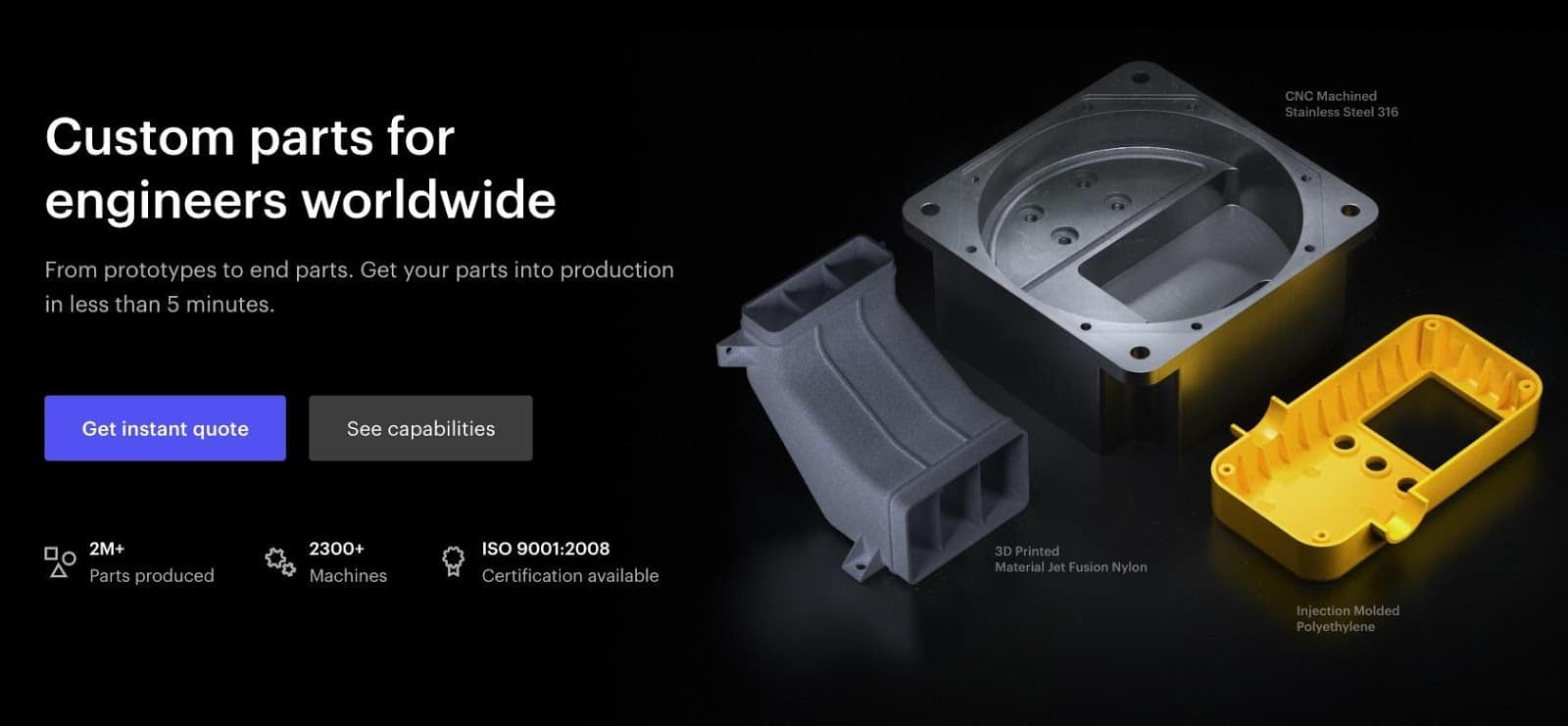 Have any thoughts on this? Let us know down below in the comments or carry the discussion over to our Twitter or Facebook.
Editors' Recommendations:
How WayKen employs CNC machining to create the best prototypes
4 benefits of using CNC machining