These long-lasting Bluetooth headphones offer true high-quality sound
If you are looking for a pair of headphones that gives you the best of both worlds, consider getting yourself one of these.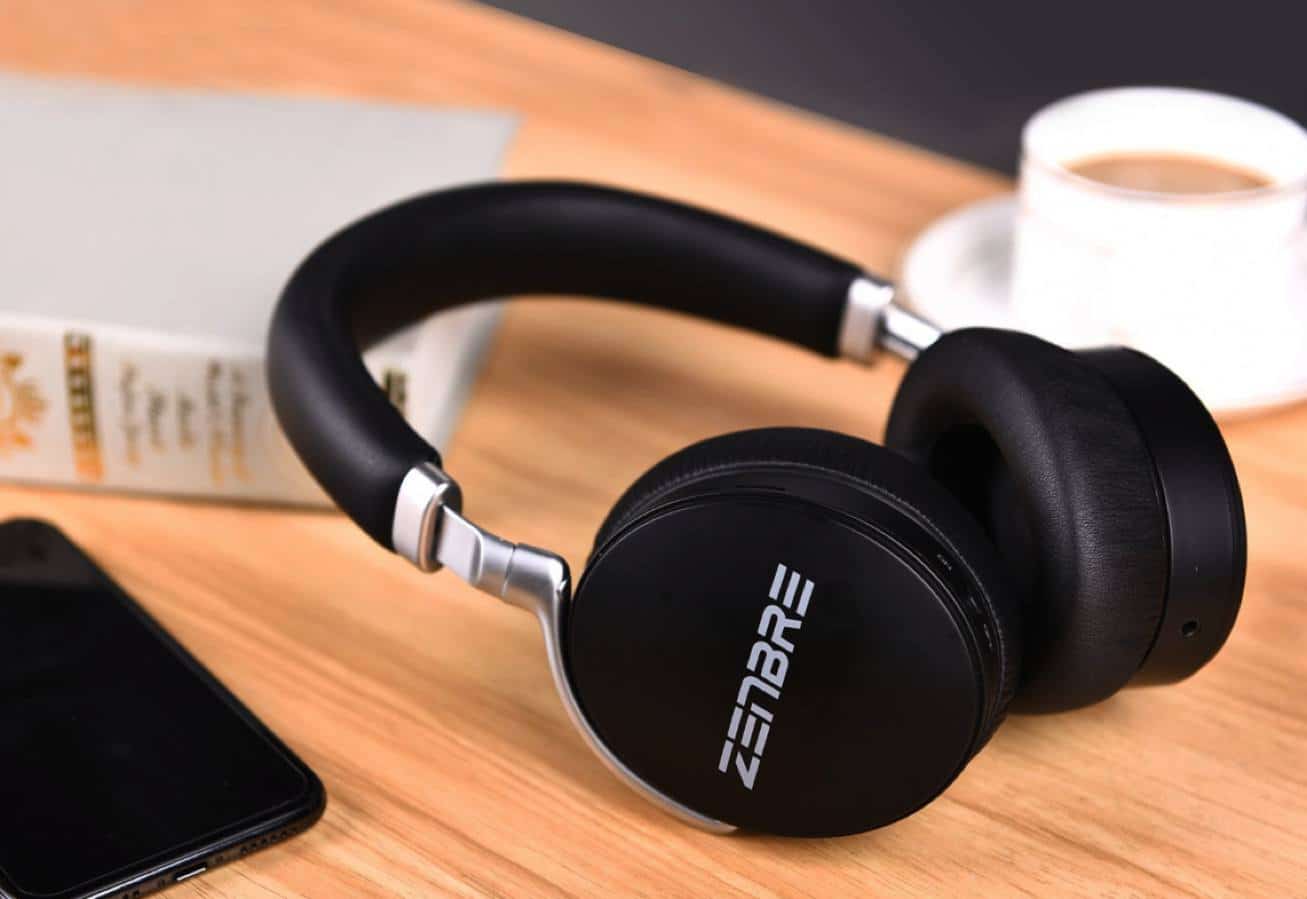 When it comes high-quality headphones that produce amazing sound, the Zenbre H6 is one of the best around. Their sleek design helps you stay comfortable even if you choose to wear them all day long. Using CVC6.0 noise-canceling technology, the H6 blocks all background noise and delivers crystal clear sound using 40MM drivers. Below we will learn more about the features that are included with this highly affordable pair of Bluetooth headphones.
Reliable Battery Life
One of the best features of the Zenbre H6 is its battery. This model features a polymer battery that will give you up to 20 hours of continuous runtime before having to be recharged. Great for the office, you can charge up the battery the night before and listen to your favorite music all day at work. You also get up to 400 hours of standby time, so you will not have to worry about the battery going dead while you are not using them.
Super-Fast Connection Speed
The H6 model Bluetooth headphones connect to any device with lighting speed! Unlike some other models that take a few minutes to connect, you will never miss anything with these headphones. An advanced Bluetooth chip allows you to quickly connect in three seconds or less. Not only is this highly desirable, it is also practical because you will be using less battery life during the connection process.
Amazing Comfort
If you are looking for a Bluetooth headset that has both great sound and a high comfort level, the model Zenbre H6 is probably perfect for you. A set of memory-protein leather pads will fit comfortably around any ear size. The lightweight frame is 10,000 times foldable and will move with your body so that it feels like you are wearing nothing at all. You can wear these Bluetooth headphones all day without having to worry about discomfort. Great for long plane rides, road trips, outdoor events and more, you can bring your music along with you and enjoy it with the utmost comfort.
Compatible with Just About Any Device
These headphones are compatible with a wide range of different devices including laptops, Android phones, iOS phones, tablets, and desktop computers. Being compatible with all these devices will give you plenty of options to choose from. Simply connect these wireless headphones to the device of your choice and enjoy quality sound.
The Zenbre H6 Bluetooth headphones are a blend of functionality and comfort. They produce a quality sound for a fraction of the price. So if you are looking for a pair of headphones that gives you the best of both worlds, you should consider getting yourself one of these headsets.
A sample unit was provided to KnowTechie for the purpose of this review.