TheWiSpy: Testing the best Android spy app in the market
TheWiSpy is surely the best android spy app of 2021 that offers extraordinary spying services to parents and employers around the globe.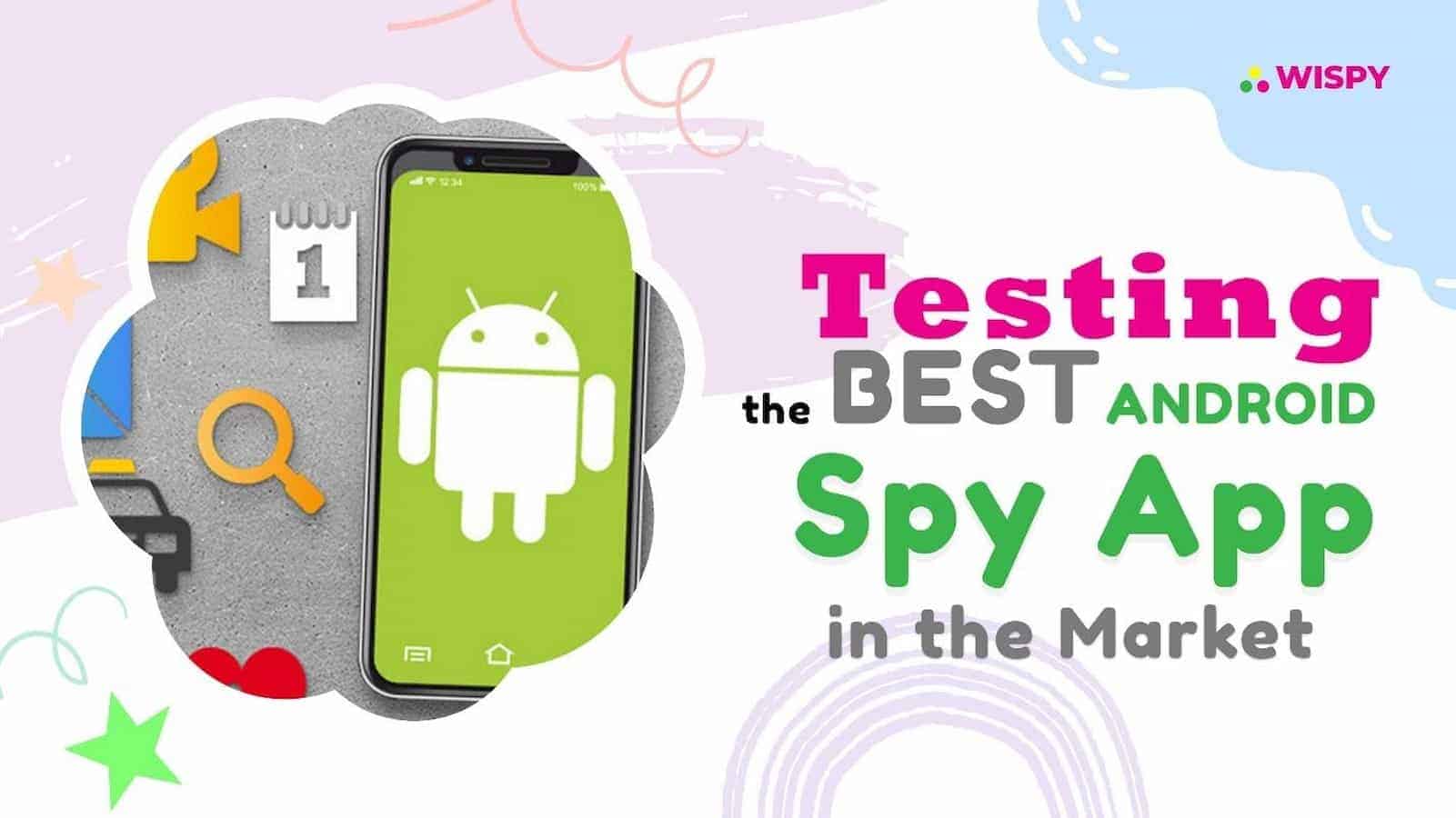 If you have decided to track your child or employee's smart devices, you must have come across many spy apps for the latest Android devices. You might have an ideal or standard app in your mind that you want to use for effective results.
TheWiSpy is the best android spy app in the market, according to the recent studies, 3 out of 5 spy app user recommends TheWiSpy for parental monitoring. Surely you can research on your own to find out how TWS is different from other monitoring software.
We have tested and liked this spy app, let's take you to the detail of working and the services TheWiSpy offer to get you on the same page.
TheWiSpy – Overview
TheWiSpy is spying software that offers services for parental and employee tracking. You can spy on android devices like smartphones and tablets and get online plus offline activity reports.
It has more than 30 spying features that help in spying, for example, call log spy, text spy, call recording, GPS tracking, camera spy, WhatsApp spy, etc. It works in secret mode or in the background, and the context is that the mobile user won't notice when the information will transfer to the online portal of TheWiSpy.
How to use TheWiSpy?
You should know some important things for learning how to use TheWiSpy without any distortion. You first need to install TheWiSpy app on your target phone, such as your child or employee's smartphone.
Installing TheWiSpy on a smartphone:
You need a compatible device to download TheWiSpy on it.
Subscription:
Open TheWiSpy website and click on the pricing page.
Select one of the price plans.
Complete the purchase.
Downloading:
TWS sends an e-mail that has downloading URL.
Click on the link or paste it on Google.
You will have the app on the phone in the next few minutes.
Setting TWS account on your device:
Open TheWiSpy portal through a browser.
You will view the dashboard where features are listed.
You can command from the dashboard, and the results will be shown.
TheWiSpy qualities:
Spying is a sensitive matter, so naturally, you want the best android spy app of 2021 that is trustworthy and has great qualities. Some of them are mentioned below, which makes TheWiSpy the best Android spy app in the market.
No need to root your devices:
If you've researched spy apps, you might have noticed one thing common among all of them: they require rooting of the device. And if you won't do that before installing, it won't support the app, and you'll end up with no working features.
The process of rooting or jail-breaking is considered dangerous, and it makes the phone vulnerable to security threats. Also, it is possible to get caught while rooting the phone as it takes time. TheWiSpy is different from other spy apps as you don't need to go through this difficult process; instead, you can install it in minutes.
Undetectable functioning:
What is the point of spying when your target can find the app or turn the spying mode off? For example, if you want to monitor your child's phone and know that if they find the app, they'll uninstall it. Then you should choose spy apps for latest android devices that are not detectable. TheWiSpy offers undetectable functioning by offering a stealth mode.
The app is hidden on the phone by turning on the stealth mode, and it'll process or fetch information whenever the user needs it. And without giving a hint away, for example, if you want to record a call and the target is still on the phone, the app will secretly record it in the background.
Easy to use:
Spying or tracking is a difficult task for a new user and as spying apps are used by parents that are already not very good with technology is a problem. That's why spying apps like TheWiSpy are on top of the market because it is smooth to use. However, on the user's end, you'll have to sign up for an account and then install it on the respective android phone.
That is all, and after that, you can use your dashboard on your device to view the monitored results. You can generate commands from the control panel, and the app will perform everything and bring you results on your screen. The whole process is remote, so you don't have to bother accessing your child's smartphone.
Offers versatile services:
TheWiSpy is a versatile spy app; it means it offers spying services for people of every background. It means that it has a user-friendly structure that has all the features listed out. The app user has to click on the feature, and in no time, they'll get results.
Now another versatile service that TWS offers is its unlimited features to spy on everything. From stored data on the phone to ongoing online activity on social media, TheWiSpy can provide it through its unmatchable functions. You can monitor calls, messages, track live location, use remote commands, and much more.
It offers affordable price plans that make it the top priority among parents and employers. However, there is one misconception for TheWiSpy that if it offers reasonable plans, it must offer bad quality services. Well, the case is the opposite; you will get exceptional tracking services from the app with 100% quality guaranteed.
TheWiSpy top features:
TheWiSpy is a rich-featured app that is beneficial for spying on a high standard. We have described some of the unique and quality features.
Call log spy:
The most important feature of TheWiSpy is, call log spy, even though you might think of it as a basic one. That's because if you're spying on your kid or employee, you must know who they're contacting on a daily basis. It offers the user to view the history of calls through the best android spy app of 2021. It shows the details of the caller and the duration of the call.
Message spy:
Although every app provides a message spy feature, TheWiSpy is one step ahead. You can view all the text messages or SMS, and at the same time, you can retrieve old chats. It offers a remote feature that helps the user block a contact that has sent unethical texts. You can view the sender's details such as the time of the text, name, number, etc.
GPS tracking:
If you're monitoring your young children, GPS tracking is the most effective and important feature. The reason is teens these days don't inform parents where they're going 90 percent of the time. And the world in this generation is not a good place; there are predators and sexual harassers everywhere.
That's why you should keep an update of your kid's visited places so you can help them or find them in an emergency. TheWiSpy will get you the live location of the target in seconds with the help of the phone's map. Then, you can view the result on your screen, and in addition, you can view the history of the places they've visited.
App spy:
Today's generation is closely connected with apps available on smartphones, such as social media apps, gaming apps, and entertainment apps. It makes people to post and update about their life, and this way, strangers can approach them easily. Maybe it's a good thing to bring the world closer, but that's not the case with young children. Harassers targets them and then sexually harass them and plays with their mental peace.
In most cases they get addicted to harmful games and end up completely unsocial. All this is not right for their present and future, so you need to monitor their app activity. TheWiSpy has an exceptional app spy feature that lets the end-user view the live activity of the target on different apps. You can block or uninstall applications and restrict the usage of a certain app from a distance. You can build a safe environment for your child using cell phone spyware apps available online like TheWiSpy.
Call recording:
Does your kid get panic when he gets a call? Or have you been noticing something disturbing in your child after continuously getting in touch with someone on the phone? Then, there is a chance that someone is intimidating or bullying him. You can make sure they are not in big trouble by recording their calls using this remote feature.
WhatsApp spy:
The WhatsApp spy is the latest feature of TheWiSpy that offer exceptional results. WhatsApp is a leading app that helps people connect at a minimal price and time. Your kid is surely in touch with their friends and strangers on this app, so you should get updates by spying on it. TheWiSpy will help you view chats, call logs, and multimedia files shared through this app.
Web browser history control:
Teenagers learn different things through the internet daily; from the most basic to the big thing, they search it on the browser. Internet is a wide place with all sorts of content and sites, such as adult sites, suicidal information, etc.
You should keep track of kids whether they're searching for inappropriate content or getting addicted to harmful content. TheWiSpy offers web browser history control to look for search history, saved cookies, and downloaded files. In addition, using the remote features of TWS, you can block certain websites to ensure a safe internet environment for your child.
Media spy:
Kids have inappropriate content saved on their phone's media, such as their private pictures or videos; if not, then unethical content is exchanged through their friends or strangers through apps. You can view all the media files and delete them remotely so children can't misuse them.
Conclusion:
TheWiSpy is surely the best android spy app of 2021 that offers extraordinary spying services to parents and employers around the globe. TWS comes with high-standard features, including GPS tracking, call recording, message spy, surround recording, etc.
It has amazing qualities that set it apart from other applications in the marker. You won't find any compatible and affordable spy app anywhere else. Apart from its cons, you can't deny the exceptional results TheWiSpy offers with 100% accuracy. If you're looking for a reliable monitoring app that will ensure your privacy, then TheWiSpy is your best fit.
Have any thoughts on this? Let us know down below in the comments or carry the discussion over to our Twitter or Facebook.
Editors' Recommendations: