This 3D printer attempts to build the Leaning Tower of Cheeza
This Easy Cheese 3D printer should calm your fears about Skynet and Terminators from ever happening.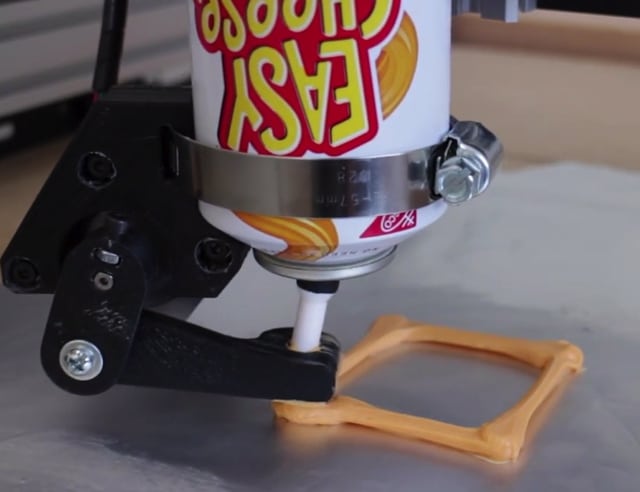 It ain't easy being cheesy, especially when you're trying to rig a 3D printer to dispense cheese out of a can. I like cheese as much as the next guy, but this takes it to a another level.
This triumphant failure of a video was made by Andrew Maxwell-Parish, a guy "who makes things work" according to his website. But as you can see in the video below, the only thing that he gets to work is the camera recording the failed attempts of his leaning tower of Cheeza.
To give Andrew some credit, this was just the initial testing phase of his project. It's pretty obvious when you hear him in the video getting frustrated by his canned cheese masterpiece. If you ever had the experience of customizing a 3D printer, then you probably know how incredibly complicated this process is. Either way you look at it, this is no easy feat. You gotta commend the man for getting as far as he did.
Follow us on Flipboard, Google News, or Apple News