This app lets you create schedules for your employees
This will help both you and your employees prepare better for the weeks ahead and achieve high levels of productivity.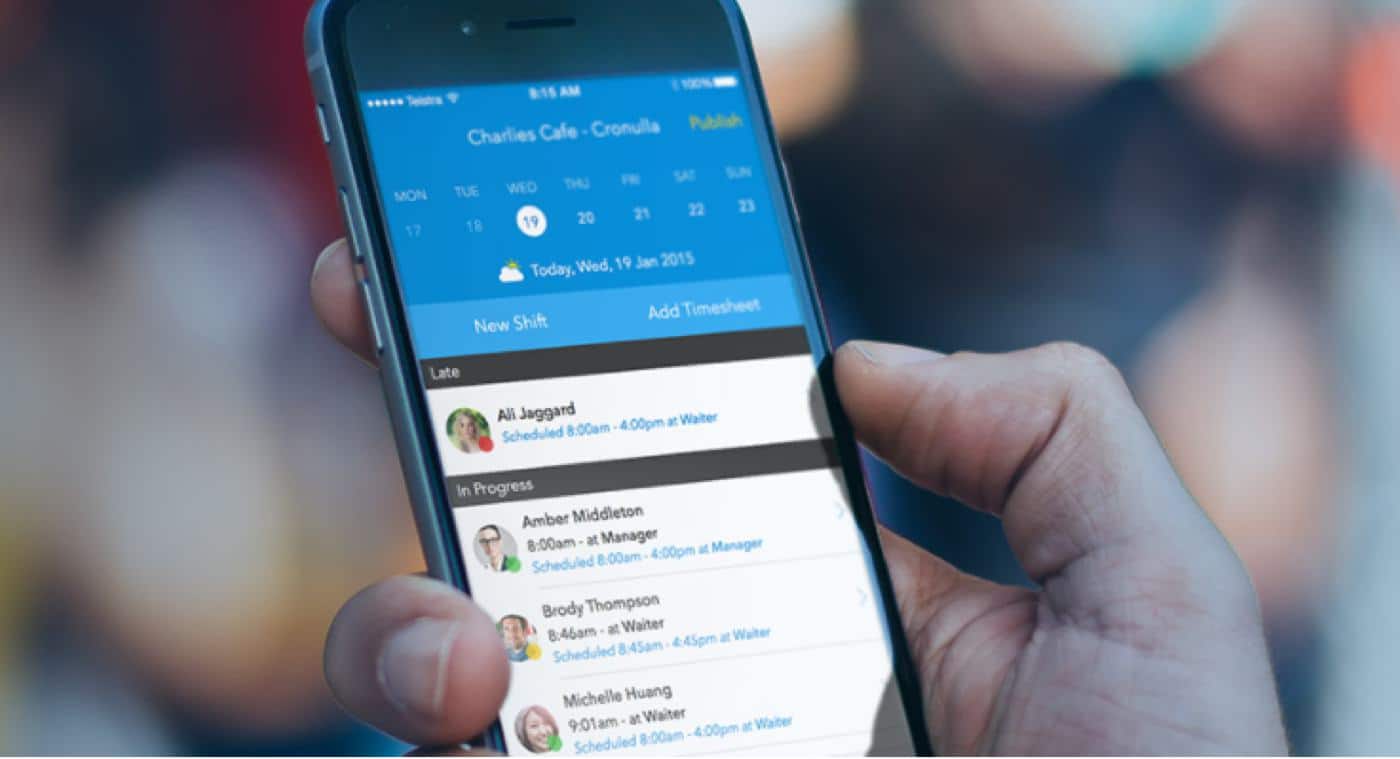 One of the most important factors that determine how well a company functions is employee productivity. The more work employees do at work, the higher the profits the company will generate. But the problem nowadays is that employees have become less productive because of increased smartphone and social media usage at work. Social media alone can reduce productivity by 13%.
One way businesses can combat this productivity loss is by creating a work schedule. When you create a well-structured schedule for your employees and ask them to follow it strictly (and meet deadlines) they develop a routine. And as we all know routines can make you more productive.
Creating these schedules might sound like a complicated task because the first things that pop into your minds are endless sheets of paper, white boards, spreadsheets and a lot of writing. But you don't have to worry about these time-consuming methods anymore as they have been replaced by easy to use tools like Deputy's scheduling app that let you create schedules from your laptops and mobile phones in minutes.
What types of businesses can use Deputy?
Deputy can be used by businesses of any size. Whether you are small business like a restaurant or a large company with several hundreds of thousands of employees you can use this app to create schedules for both on site and remote workers.
How does one create a schedule with Deputy?
To create a schedule on Deputy, you start off by signing up for an account and build shift structures and create custom scheduling templates for different days of the week. Once you have your templates ready you just have to drag and drop them in depending on the day of the week. It also has an auto scheduling feature. Deputy's AI will optimize your schedules and make sure they are legally compliant.
The AI can analyze data such as sales, foot traffic, and bookings and help you create a more accurate schedule for the right number of employees. This can save a lot of chaos and money for your company. If necessary, the AI can consider extra data points like weather and major events.
The software also makes it easy to add multiple breakpoints (both paid and unpaid) to your employees' schedules. Unscheduled and missed breaks are flagged. So, if you see one, you can immediately contact the employee and take care of it. This ensures that your employees are well rested and achieve peak performance.
What other important features are offered by this app?
Deputy publishes the schedule online so your employees can access it on their mobiles through the app too. The software will notify them whenever there are shift changes. The software also lets you notify staff via email, SMS and push notifications.
Employees can communicate back to you via the app and request time off. Deputy also makes it easy for your employees to swap shifts. This can save you a lot of time.
It integrates with your payroll provider and analyses your sales data to make sure your employee wages never exceed your budget. You can also set a time limit for each employee. This reduces fatigue and ensures that part time workers don't work for more than a locked number of hours.
You can even input your work place agreements and local laws into the app. This will help it calculate employee wages, overtime rate, and penalty rates at every shift.
It integrates with several other apps like Xero, Gusto, Square, Quickbooks, Dropbox and Microsoft Azure to make the transfer of data simpler.
Conclusion
If you are looking for an employee scheduling app, Deputy is the one you should go with. As you can read above, its built-in templates make it extremely easy to quickly create the schedule that is compliant with both local employment laws and their agreement with the company.
Once you use this app releasing a schedule in advance shouldn't be a problem. This will help both you and your employees prepare better for the weeks ahead and achieve high levels of productivity.
What do you think about Deputy? What features do you look for in an employee scheduling app? Let us know down below in the comments or carry the discussion over to our Twitter or Facebook.
Editors' Recommendations: