This clip-on lens kit fits the iPhone or any Android phone for $16, and it's excellent
Want to shoot pictures like a pro? This $16 lens kit will get you started in no time.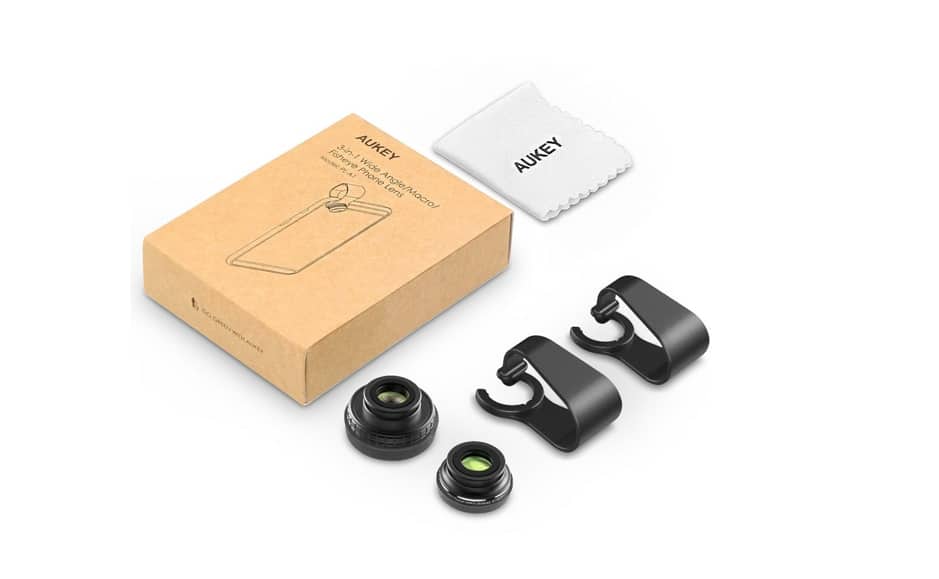 The best-selling item in Amazon's huge Camera & Camcorder Lens Bundles section isn't a kit of fancy lenses for a Canon DSLR. It's also not a lens bundle for a popular mirrorless camera from Sony. No, the best-selling package in Amazon's Camera & Camcorder Lens Bundles section is a terrific little bundle of three lenses that clip onto your iPhone or Android phone and make your smartphone photos look like they were shot on a professional camera.
The Aukey 3 in 1 Clip-on Cell Phone Camera Lens Kit includes three lenses: a 180 Degree Fisheye Lens, a Wide Angle Lens and a 10 X Marco Lens. Each of the lenses fits onto a simple little clip that holds them securely to your iPhone or just about any Android phone. Once one of the lenses is clipped in place, you'll be snapping photos like a pro in no time.
Here are some key details:
3 detachable mini lenses add-on for your smartphones and tablets, enhance your camera capability and create amazing photos

Fish-eye lens for wide hemispherical image; Macro lens for taking extreme close-up pictures, wide angle lens gives you a larger image circle

Professional HD glass reduces glare and reflection; clip on to all major smartphone and tablets with a single lens rear camera

Full screen fish-eye lens, do not have dark corners, but still enjoys a strong fish-eye effect

Package Content: Aukey 3-in-1 Smartphone Lens (Fish-eye lens x 1, Macro/Wide-angle lens combo x 1, 2 x clips, 1 x lens cloth, 18 months Worry-free warranty and friendly customer service
Aukey 3 in 1 Clip-on Cell Phone Camera Lens Kit, $15.99 with free Prime shipping
Follow us on Flipboard, Google News, or Apple News