This insanely popular USB battery pack will cost you less than dinner
Tired of your smartphone running out of battery power? This USB battery pack from KMASHI is only $9 bucks today!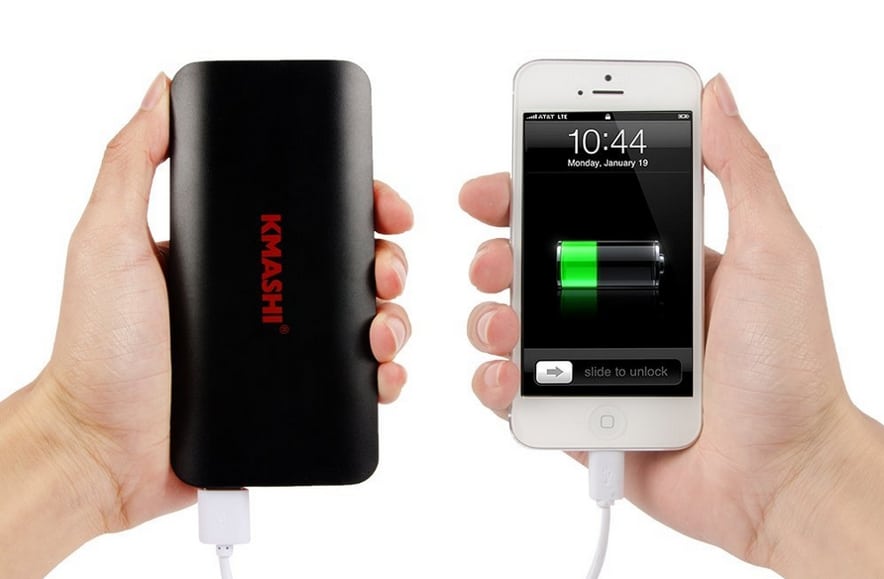 KMASHI's cheap USB battery packs are some of the most popular items we've ever posted, and their well-reviewed 10,000mAh model is back down to just $9 today (with code MHLSNM2R), matching all-time low.
This battery is just about the perfect size for sharing with a travel partner during an extended flight, or keeping in your bag if you'll be spending a long time away from power outlets, but its biggest selling point is peace of mind; life is just less stressful when you know that your phone won't run out of juice. So if you don't own something similar already, it's a no-brainer deal. [KMASHI 10000mAh Dual USB Battery Pack, $9 with code MHLSNM2R]
Here's some key details:
Smooth varnish allows you to power up in style, while 4 status LEDs keep you informed of remaining capacity.

Ultra-high density battery cells make this compact 10000mAh external battery. Use a 5V adapter (not included) for fastest charging.

Super-fast charge output (5V / 3.1A total) through dual USB ports (5V / 2.1A and 5V / 1A) allow for simultaneous charging of your iPad, iPhone, Android, and more at high speed.Input: 5V/ 2A.About 6.5 hours fast charging.

Intelligent power manage IC, overcharge protection, short circuit protection.With such massive capacity, in such a compact package,perfect for flights, road trips or just any time you're away from an outlet.

Package includes: 10000mAh 2A input Fast Charger External Battery,1 Micro USB charger cable(iPhone/Samsung Galaxy S5 Note 3 cable not included),1 user manual.
Click here to learn more.