This is your last chance to capitalize on 9 Amazon tech deals expiring tomorrow
Looking to stock up on some essential tech accessories? Amazon has these 9 amazing deals that expire tomorrow!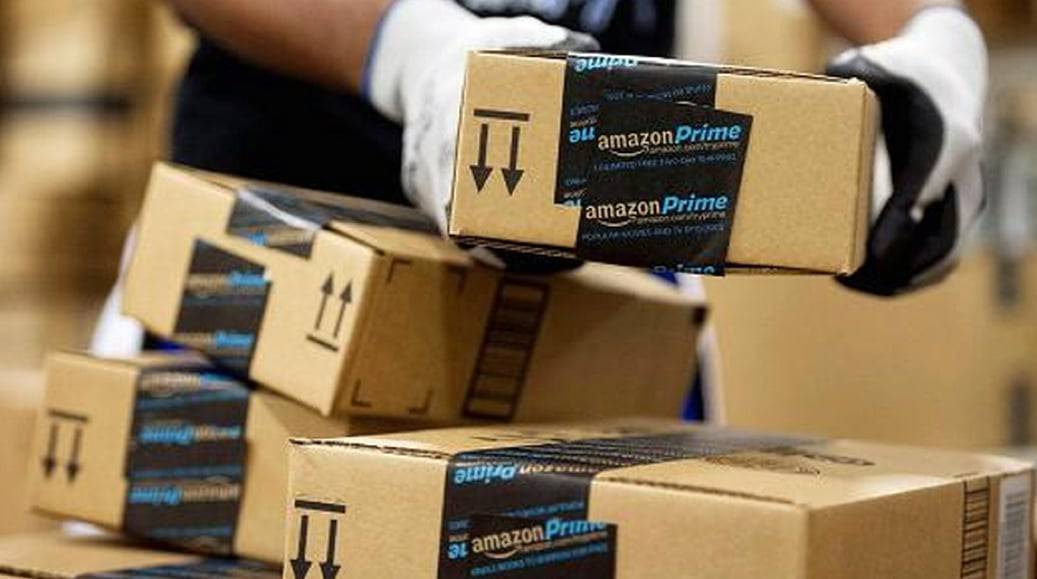 Amazon deals come and go all the time, but sometimes there are particularly good sales that are worth reminding you about before they expire. Such is the case with the 10 great tech deals listed below, which can offer you great savings on several already-affordable accessories and gadgets.
Each one of these deals ends at midnight tomorrow though, so be sure to hurry up and order anything that looks appealing before you're too late.
Aukey Quick Charge 2.0 10400mAh Portable External Battery: Normally $29.99, now just $19.99 with coupon code RJKME3ON (expires 9/30)
[button type="primary" text="Buy Now!" url="https://www.amazon.com/gp/product/B00UBDI7EC/ref=as_li_tl?ie=UTF8&camp=1789&creative=390957&creativeASIN=B00UBDI7EC&linkCode=as2&tag=knowt01-20&linkId=BWLTOE47WSTBANUE" open_new_tab="true"]
KMASHI 10000mAh MP816 Dual USB Portable External Extended Battery Pack: Normally $13.99, now just $9.29 with coupon code MHLSNM2R (expires 9/30)
[button type="primary" text="Buy Now!" url="https://www.amazon.com/gp/product/B00JM59JPG/ref=as_li_tl?ie=UTF8&camp=1789&creative=390957&creativeASIN=B00JM59JPG&linkCode=as2&tag=knowt01-20&linkId=THJL4DZVSZYIDEMP" open_new_tab="true"]
Aukey 12W / 2.4A Home Travel USB Wall Charger Adapter with AIPower Tech: Normally $10.99, now just $5.99 with coupon code L7VH2BMX (expires 9/30)
[button type="primary" text="Buy Now!" url="https://www.amazon.com/gp/product/B013US9FFY/ref=as_li_tl?ie=UTF8&camp=1789&creative=390957&creativeASIN=B013US9FFY&linkCode=as2&tag=knowt01-20&linkId=6CYQPQEAUC4GBY3C" open_new_tab="true"]
Inateck Portable Hi-Fi Wireless Bluetooth 4.0 Speaker: Normally $42.99, now just $36.99 with coupon code QH7QZL7D (expires 9/30)
[button type="primary" text="Buy Now!" url="https://www.amazon.com/gp/product/B00PFDT07Q/ref=as_li_tl?ie=UTF8&camp=1789&creative=390957&creativeASIN=B00PFDT07Q&linkCode=as2&tag=knowt01-20&linkId=VNO3U5H5ZMXRLA3A" open_new_tab="true"]
Inateck Ultra Slim 13-13.3 Inch Apple MacBook Air/ Macbook Pro/ Pro Retina Sleeve: Normally $18.99, now just $13.99 with promo code MVPHNLJ6 (expires 9/30)
[button type="primary" text="Buy Now!" url="https://www.amazon.com/gp/product/B00XJBD8D8/ref=as_li_tl?ie=UTF8&camp=1789&creative=390957&creativeASIN=B00XJBD8D8&linkCode=as2&tag=knowt01-20&linkId=XFOLE5XPA4SJ4EYO" open_new_tab="true"]
Inateck 12W 5V/ 2.4A 1-Port Compact USB Wall Charger: Normally $9.99, now just $4.99 with promo code QJZTW7XD (expires 9/30)
[button type="primary" text="Buy Now!" url="https://www.amazon.com/gp/product/B00IP8IBYG/ref=as_li_tl?ie=UTF8&camp=1789&creative=390957&creativeASIN=B00IP8IBYG&linkCode=as2&tag=knowt01-20&linkId=ZQOFE3DUMSDJNICS" open_new_tab="true"]
Inateck Dual-Port Compact USB Wall Charger: Normally $11.99, now just $6.99 with promo code QJZTW7XD (expires 9/30)
[button type="primary" text="Buy Now!" url="https://www.amazon.com/gp/product/B00IP8ICZE/ref=as_li_tl?ie=UTF8&camp=1789&creative=390957&creativeASIN=B00IP8ICZE&linkCode=as2&tag=knowt01-20&linkId=EOSK3LM5ZTHE3HNX" open_new_tab="true"]
Aukey 12W / 2.4A Home Travel USB Wall Charger Adapter: Normally $10.99, now just $5.99 with promo code L7VH2BMX (expires 9/30)
[button type="primary" text="Buy Now!" url="https://www.amazon.com/gp/product/B00Q873I3K/ref=as_li_tl?ie=UTF8&camp=1789&creative=390957&creativeASIN=B00Q873I3K&linkCode=as2&tag=knowt01-20&linkId=Q5NZE2Q6QWOPLS5J" open_new_tab="true"]
Inateck Universal Waterproof Case for iPhone 6s, 6s Plus, iPhone 6, 6 Plus, 5S, Samsung Galaxy S6, Galaxy Note 4 and More: Normally $8.99, now just $6.99 with promo code BDIE8POT (expires 9/30)
[button type="primary" text="Buy Now!" url="https://www.amazon.com/gp/product/B00X772X1C/ref=as_li_tl?ie=UTF8&camp=1789&creative=390957&creativeASIN=B00X772X1C&linkCode=as2&tag=knowt01-20&linkId=KI7SVSWFIQOOBT4D" open_new_tab="true"]