Tips and hacks on how to create a website for small businesses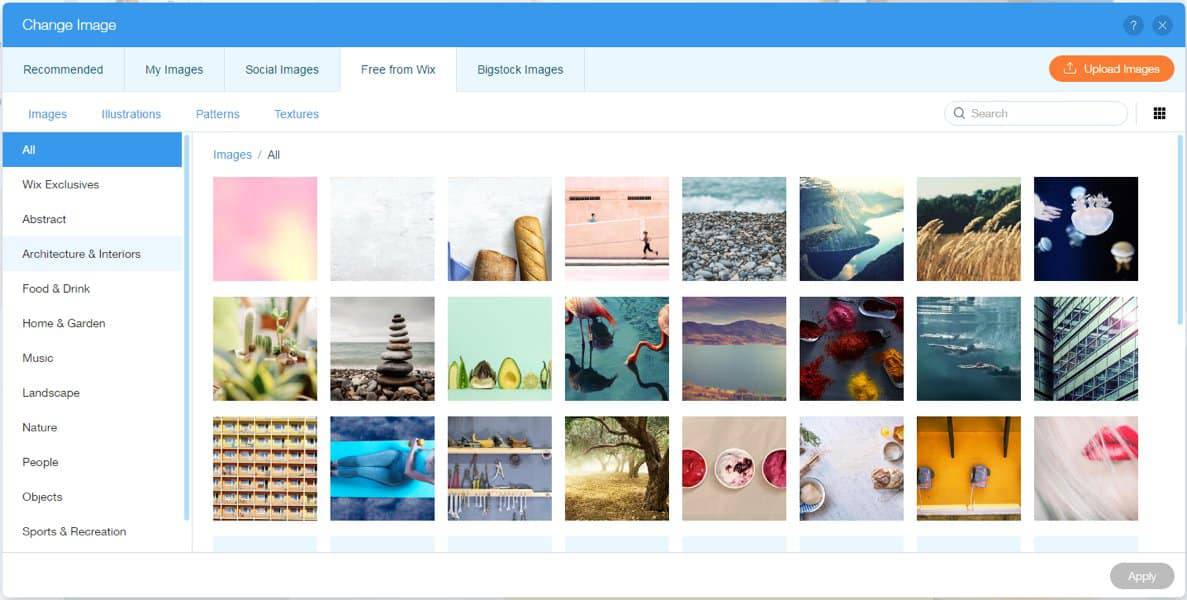 In 2017, an active online presence is the driving force of marketing tactics. Living in a digital century, it would be narrow-minded not to use all the advantages offered by computer engines. Especially it concerns small and local businesses. However, for someone who is running his own company, creating a website from scratch seems impractical, to say the least.
Firstly, website development is not an easy task. Learning HTML, CSS basics and perfecting the skills might take over 6 months. Which suggests the second point – it is time-consuming. It is not hard to imagine that running a business requires constant overtimes and unregulated business days. But how to fit a website development into a tight schedule? A content management system (CMS) is your best shot.
What is a CMS and which one to choose?
CMS is a platform that is used to build and maintain a website. The most popular ones, like WordPress, Drupal, and Joomla are free to use, which is always a plus. Nowadays CMS is widely used by local businesses as well as huge international companies. Recent studies show, that half of CMS users prefer WordPress as a website building platform of choice.
Read More: The future of SMS:  Does your app offer the best range of options for your business?
And there is a good reason for that.
Being the most popular CMS platform, WordPress

attracts lots of talented web developers and web design companies

. There are plenty affordable ready-made

WordPress Business Templates

to spare your time. These themes are serviced by free 24/7 Tech Support, so it is easy to rely on professional help while installing and adjusting a theme.

You are

not required to have any coding skills

to create and customize a site on WordPress. It supports various website customization tools and plugins, like Live Customizer or Power Page Builder. They let you modify web pages effortlessly, and don't require page reloads as you apply changes.

WordPress

can be used as a website and as an online store

, which comes in handy for a business website. All you need is to add a corresponding plugin, supported by your template.

User-friendly interface

is another perk. If you've ever been on any other internet site, then using WordPress will be a no-brainer. Various plugins and widgets, available for free download, make for an efficient functionality of your website.
Dos and Don'ts
There are no certain rules for creating a website which can guarantee an immediate success, however, you can use following tips as your guidelines.
Keep your customer in mind. Don't forget who you are creating a site for. Try to put yourself in your customer's shoes. Will they benefit from your website? It is important to remember, that the functionality and design need to correspond with your customer's preferences.

While picking a WordPress theme make sure to look for an SEO-friendly one. This means it has a clean and well-structured code and supports Yoast SEO and All-in-one SEO plugins. You don't want to build a website just to find out it is invisible to search engines. However, don't expect from your website to do all the work for you. Creating quality content following on-page SEO guidelines may benefit your rankings greatly.

Since most of the users browse the internet via portable devices, pick a responsive theme. It means that pages will render on any screen resolution, be it a desktop computer, tablet, or a smartphone. Nothing scares site visitors away more than an uncomfortable layout with awkward image sizes.

A hosting provider and a domain name need to be taken care of beforehand. Yes, even before WordPress installation. Pick your domain name carefully. It has to be available in your register of choice, as well as represent your company.

Visual content is the most eye-catching element of your website. You would want to insert images, videos, and infographics to bring your point across. However, refrain from using low-quality stock photos. They are often overused and ruin the originality of your website. There is an affordable solution. Some of WordPress templates come with hi-res images suitable to the topic of a chosen theme. You can check in the description of a template if there are pictures available or contact tech support for an answer.

To benefit both – your traffic and your customers, consider creating a blog page on your website. Post your company's updates and informative articles at least once a week to attract new visitors. Update your content frequently. Do not let customers fall under the impression that you are no longer in business or that you simply don't care.

Don't be shy to show off customer's testimonials. You can create a separate page or place them right on a landing page. A couple of well-written and sincere testimonials can be a clincher in the decision making of whether or not to become your future client. Testimonials are the fastest way to build a credibility of your company since they are left by customers for customers.
Final Word
Launching a website might seem hard for a newbie, however with a little research and smart approach it can turn into a really exciting activity too. What do you think? Do you have any little tricks and advice on creating a business website? Share your experience in the comment section below!