Tips for organizing space for your tech
Knowing modern technology design is also important in organizing space for your tech.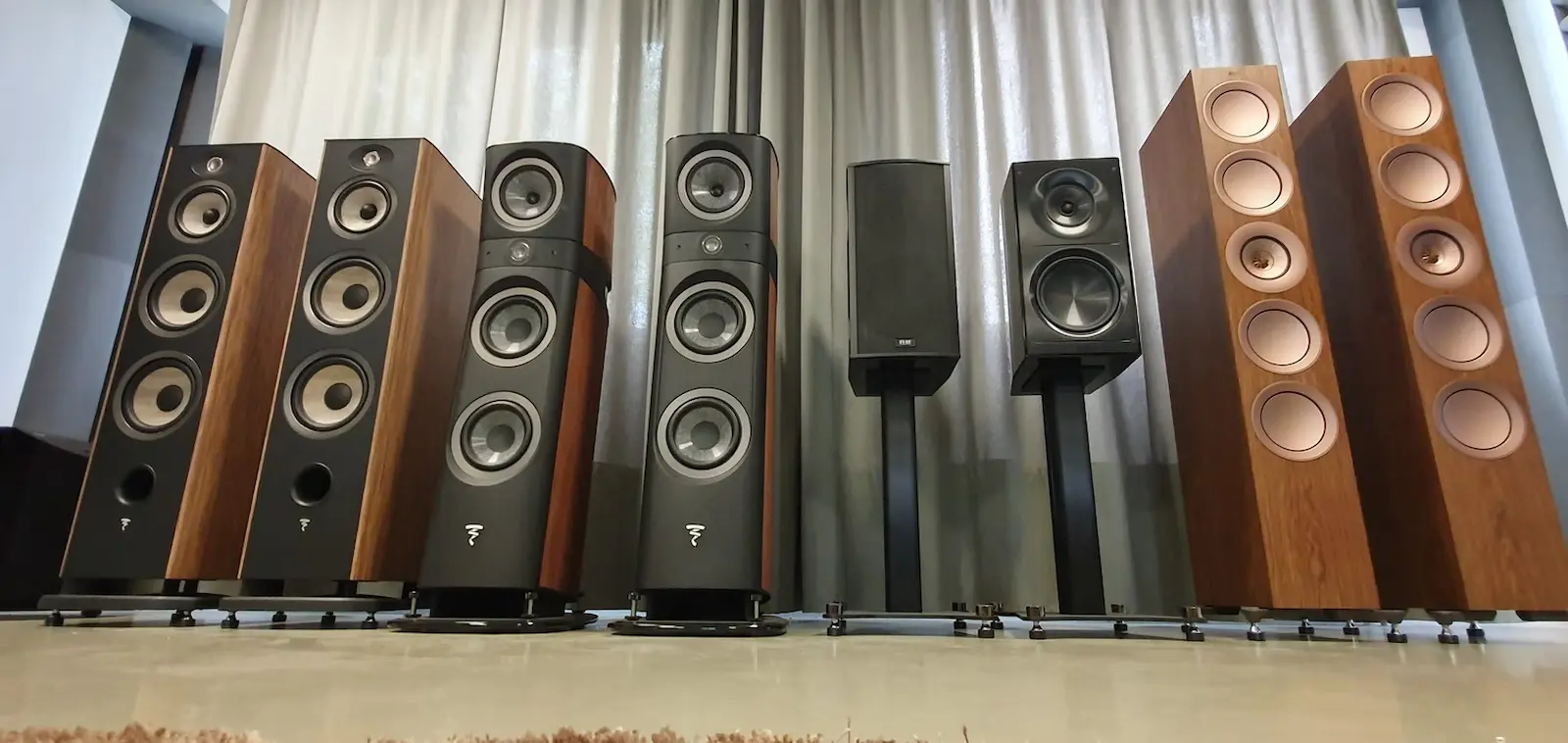 A home theater or audio system has long ceased to be a luxury, becoming an additional attribute of a modern home. They are often judged solely on their utilitarian functions.
However, audio-video equipment can be a full-fledged application of interior design as a sofa chest of drawers.
You can easily even the perfect top-notch audio system to complement even the most sophisticated interior like J&M Furniture.
It can also become its harmonious continuation or a problem in it, something alien, completely ruining the harmony and nullifying all the work of the designer.
Unfortunately, not many people know about all the existing variety of modern technology design and how to organize space for your tech. Let's try to understand this issue together.
According to the common designers' opinion, all home audio-video equipment can be divided into three types: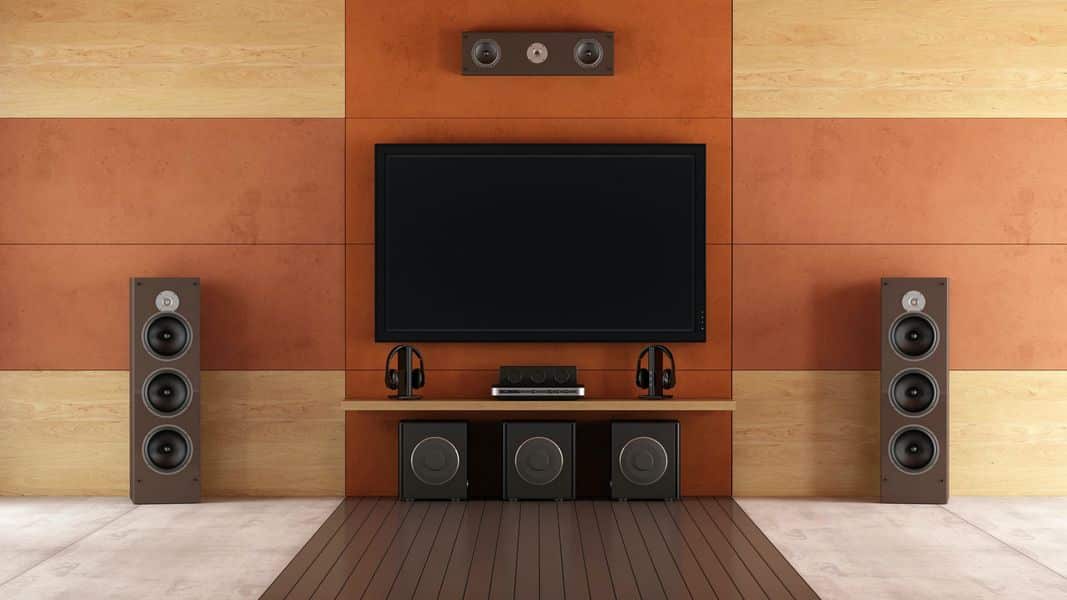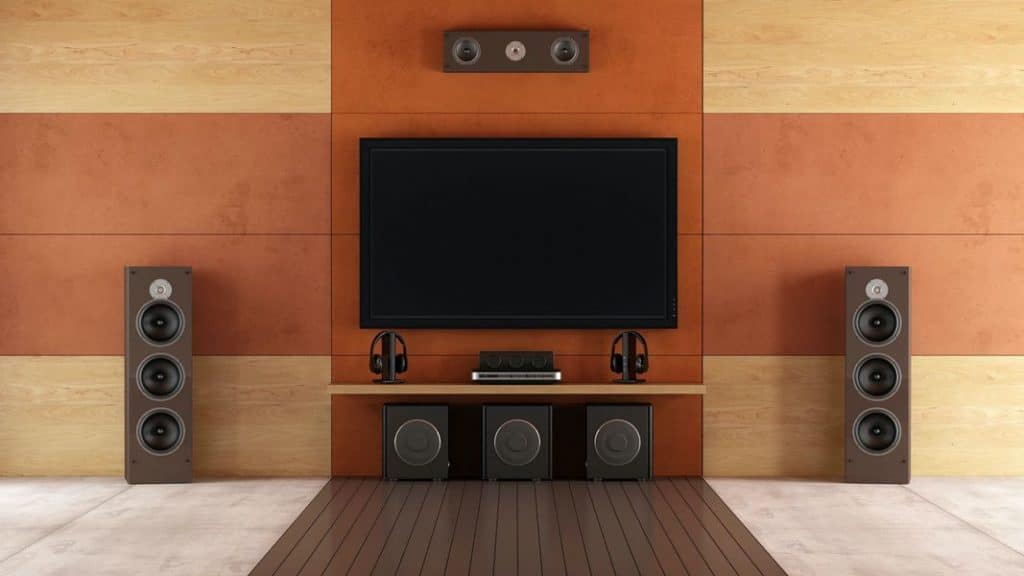 Video equipment – TVs, projectors, and screens
Audio and video components – players, amplifiers, processors, etc.
The latter is the most perceptual property of the interior. Therefore, first of all, it is worth talking about them.
If earlier acoustic systems were produced in the form of bulky boxes of the same type, and this image was preserved in memory, their design has been a revolution over the past 10-15 years.
This is due to technological breakthroughs, as well as to a change in the priorities and preferences of buyers.
How did technology fit in the interior?
The use of technology in the interior can be very different:
It can organically fit in and dissolve in it;
Become an interior decoration, or place accents in it and add color;
To destroy its perception, which so far, alas, is happening in many cases.
It's important to understand how the interior feels depending on the choice of an audio system.
Components of the design of speakers, like any other object, are the shape, size, finishes, and other decorative elements.
To date, there are more than 10 thousand effective modifications of acoustic systems, among which you can find an excellent solution for almost any interior – from baroque to high-tech.
This is the arsenal with which designers and specialists can work. There is a stereotype that all speakers that are different from the typical "boxes" have a high price.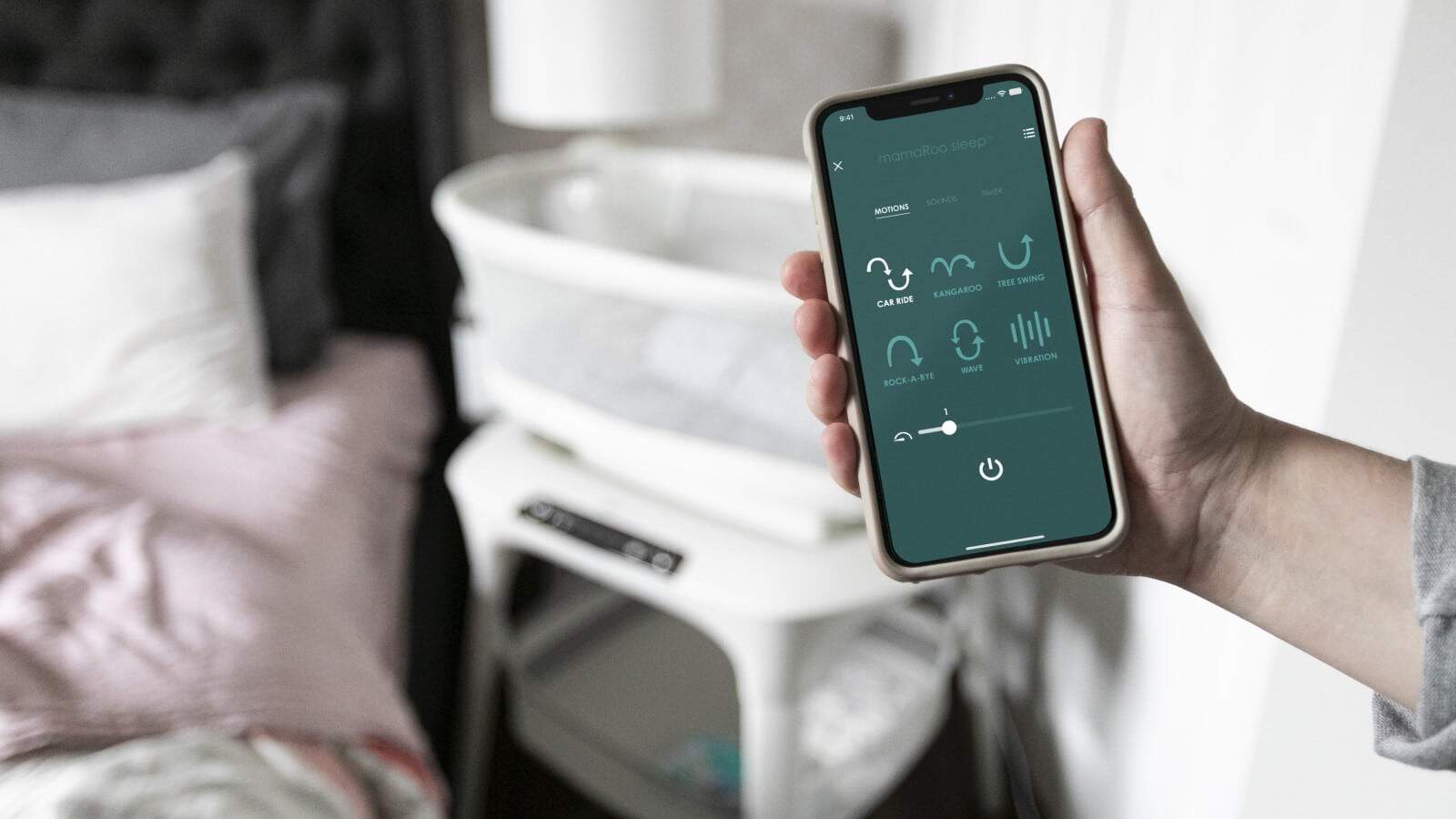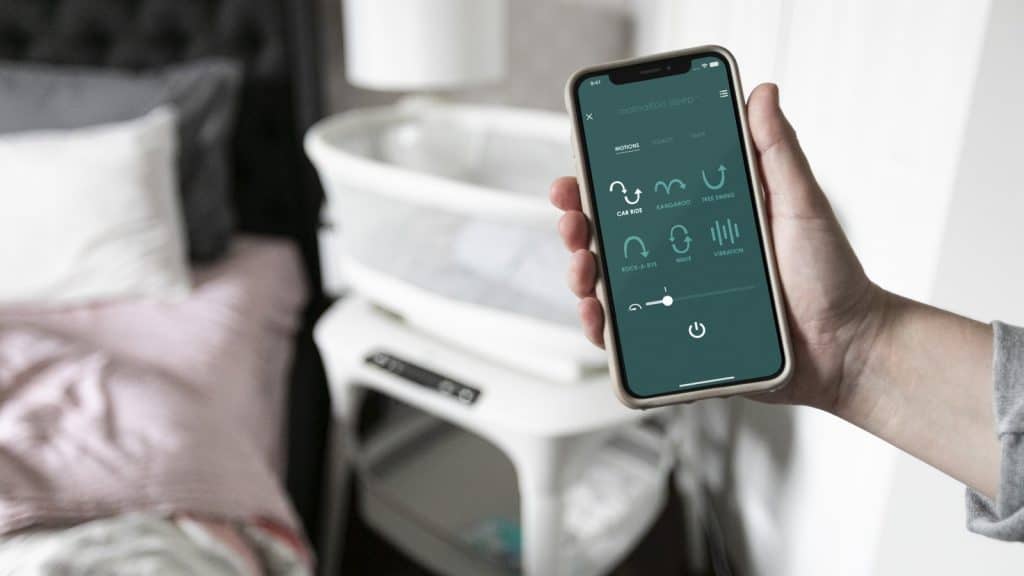 But this is not always the case, and now there are offers in different price segments for any type of design.
In general, the idea of ​​designer electronics began to spread actively in the early 90s. Interesting design models appeared before, but the Danish company Bang & Olufsen shocked the market.
The design developed by Jakob Jensen, who applied unprecedented technical forms and materials of that time, was revolutionary.
In particular, it offers "pencil" speakers, which are still produced and are in the company's top sales.
And this is how Bang & Olufsen itself, continuing the stylistic traditions, entered the market of designer electronics.
The secret of this technique is that it is outside of architectural styles and works very well in the beginning in both Art Nouveau and the loft.
Stylish speakers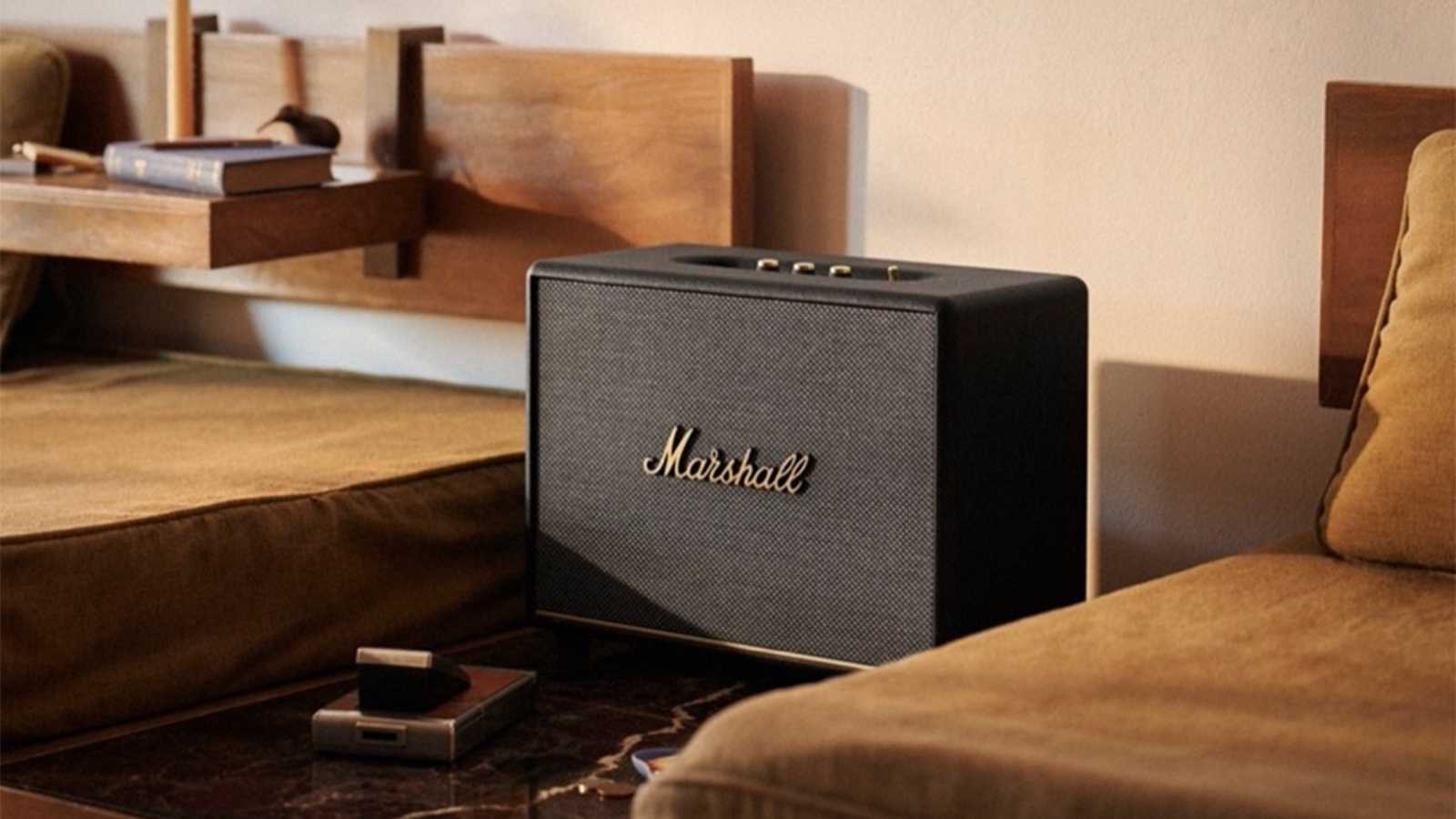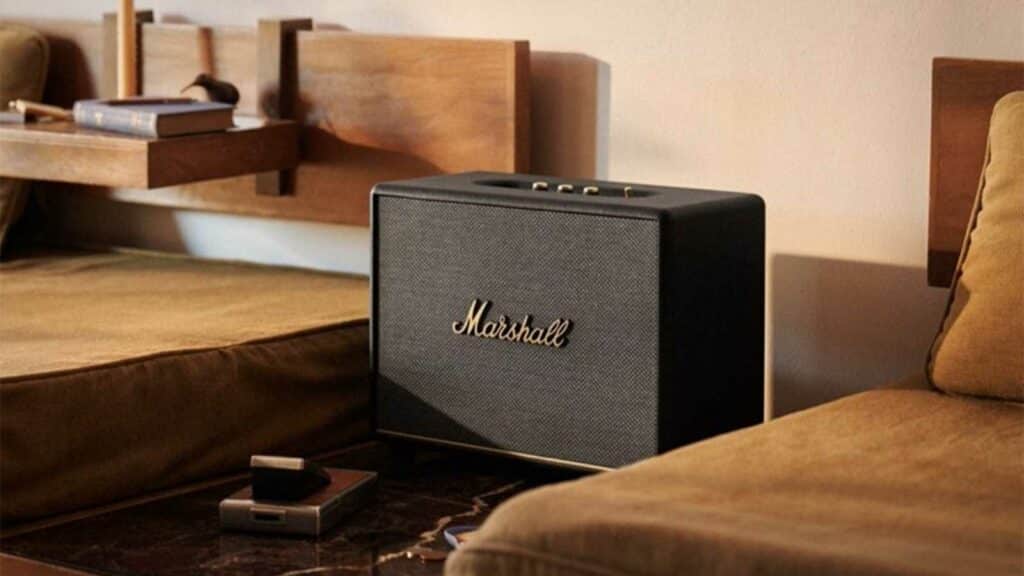 "Pencils" were a massive hit.
Following such acoustic systems, other companies began to apply new designs, experimenting with opening and separation, thereby expanding the maximum possibilities in interiors of different styles.
In addition, "pencils" don't require a lot of space and can be placed anywhere.
The next wave in audio design came with softer forms when the English company Bowers & Wilkins discovered the legendary Nautilus made of composite materials.
Soon, fans of this version were found as well. New models of various forms are combined – from concise to exotic and even funny.
The advantage of many of these speakers is that they are well combined with the "soft" forms of interiors.
Designer acoustics
A special feature of soft forms is the borders of the devices. All kinds of spherical systems look similar, and their main uniqueness lies in the stand, which dictates their perception.
Horn speakers can be attributed to separate branches of soft forms. Their shape is dictated by physics, and the sound is appreciated by professionals and audiophiles.
Such systems are quite bulky and do not look good in the interior. But more and more often, designers turn them into real art objects that can decorate the interior and give it charisma.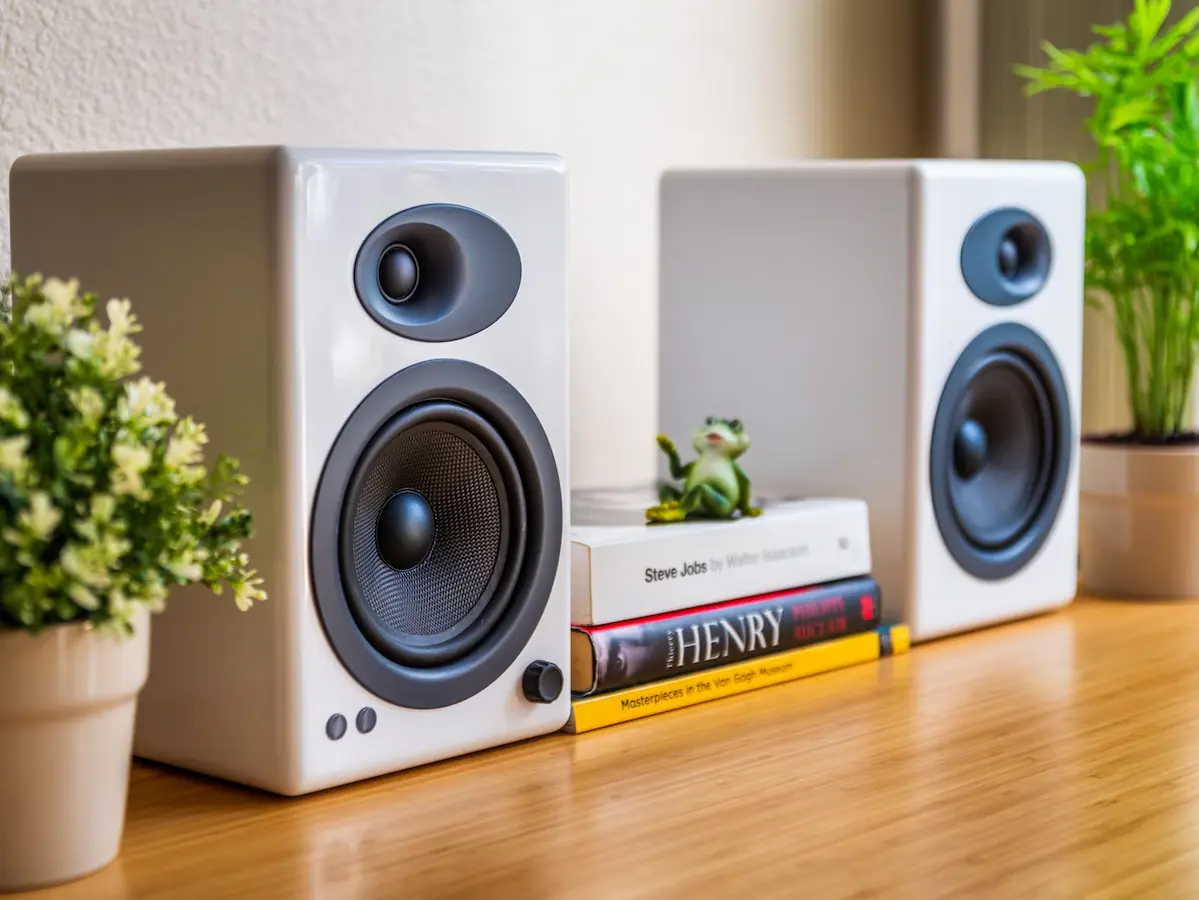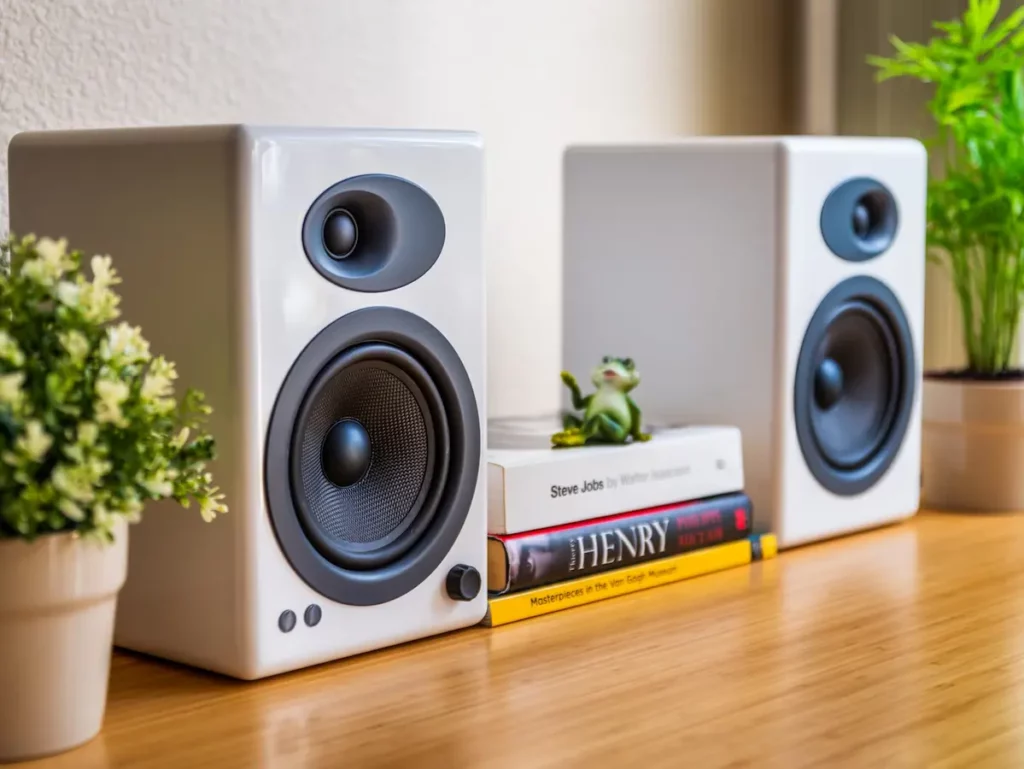 Home acoustics
There are also many complex shapes on the market that cannot be classified. But among them, some can draw attention to the design and aesthetics.
Recently, more and more attention is paid to eco-style.
Fancy speakers
There are some "aristocrats" in the industry. Many of them influenced Art Deco.
If we talk about the materials used in acoustic systems, then it is worth mentioning the most unusual of them:
Glass. Such speakers dissolve and mimic the interior.
Stone. It is mainly used in acoustics for landscapes or for sounding in public areas of premises.
Concrete. It has the right to exist and is suitable for lofts and similar styles, however, this is not the best-sounding option.
Leather and skins. Hide, and leather trim are used in private interiors, where style requires a combination of leather products.
Fabrics – any colors, patterns, and textures are now used. Of course, there are unlimited design possibilities.
And more recently, the Scottish company LINN began to use even tweed. Its speaker systems are designed so that the fabrics used have virtually no effect on the sound.
Painting. Many companies allow you to choose any color. And the Italian company Sonus Faber even makes models where the color side panels can be easily replaced at any time.
In addition, there is a coloring option – airbrushing or hand painting.
Gilding. An interesting design trend – gold trim – is becoming a standard option. Details or panels in gold no longer bear the frills marker but look truly elegant.
Speaker design is not limited to shape and material. The possibility of their location is important. Wall-mounted speakers are becoming more popular. They can be flat, or they can be spheres, cubes, or have a rather complex shape.
In many cases, wall systems are the ideal solution in terms of ergonomics and efficient use of space, and a real-life saver for the interior.
Modern technology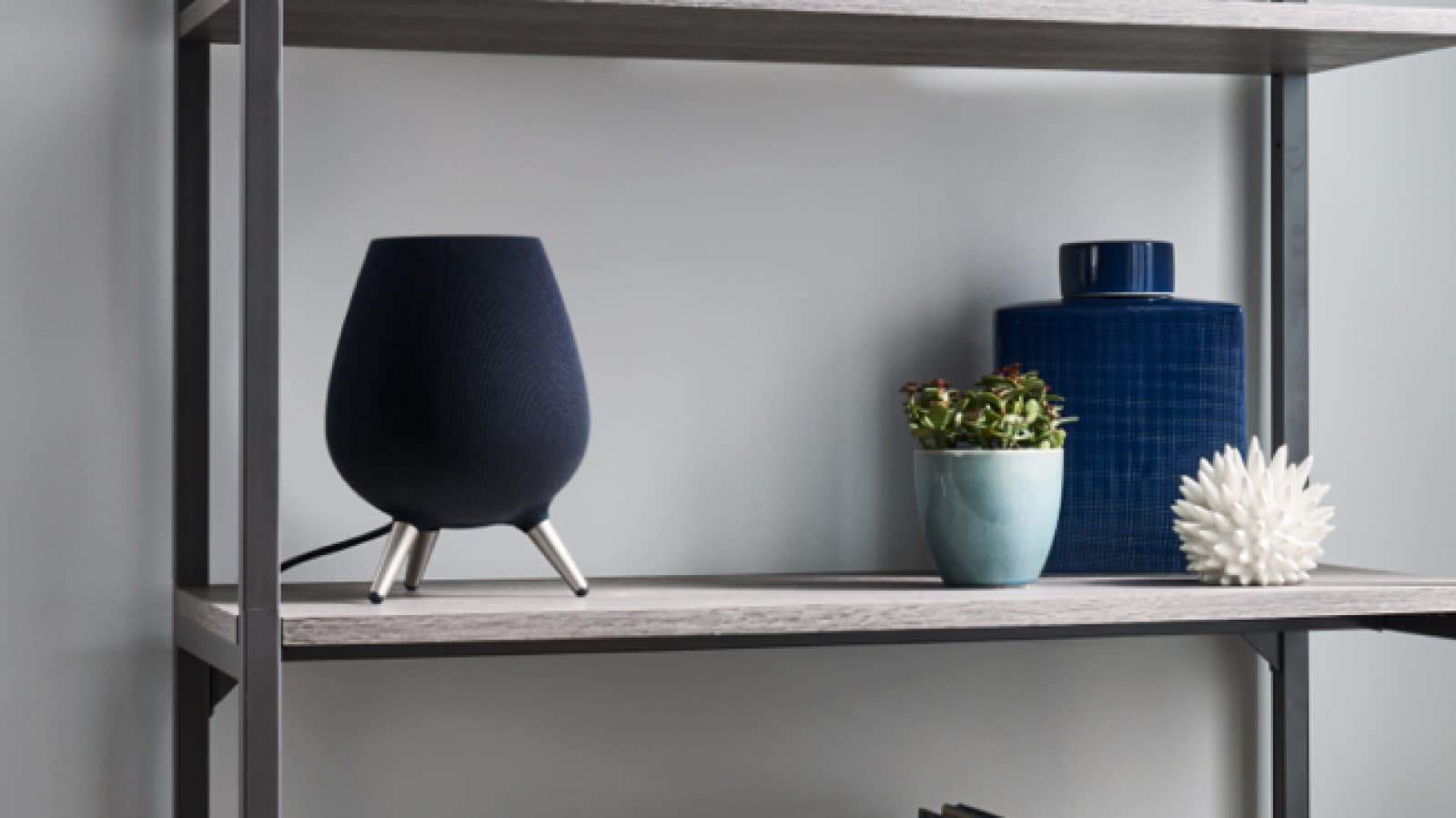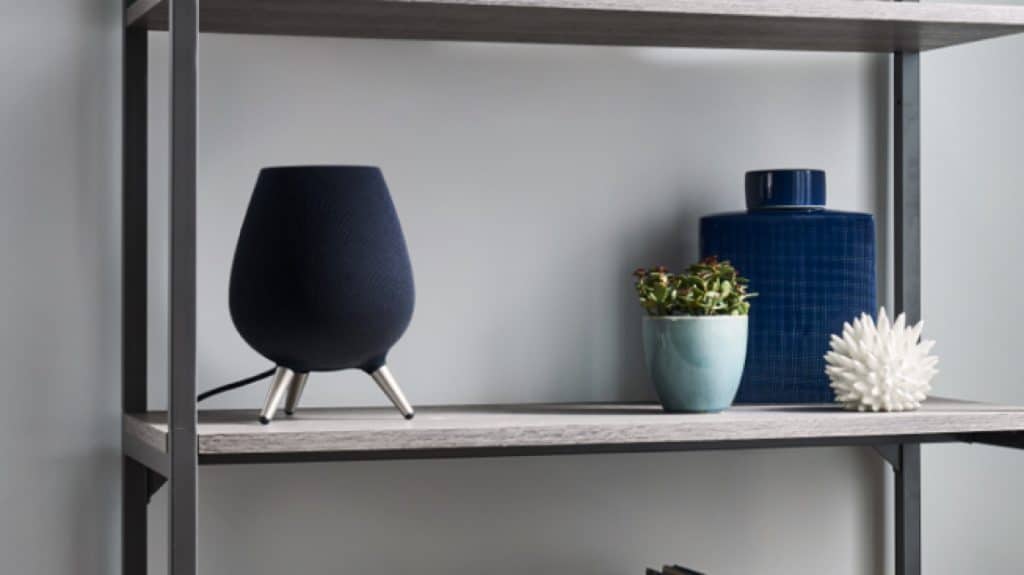 The apogee in the development of wall speakers is the recently introduced products of the German company LyraVox.
Reaching a width of 2.4 meters, these models can completely replace the usual high-end class floor system since speakers are located inside, amplifiers with all the necessary switching, and even a CD player.
The bodies are made in the same factory as Steinway's legendary grand pianos, which says it all.
In addition to the already mentioned variety of devices, there are curious systems in the form of fairy-tale characters or cartoon characters.
Such experiments only show that the field for creativity in speaker design is wide and not limited by rules and regulations, so new and unexpected solutions in the world of acoustics are ahead of us.
This review reflects only a very small part of what the modern market offers regarding speaker design. Almost every month, new models are presented.
Have any thoughts on this? Let us know down below in the comments or carry the discussion over to our Twitter or Facebook.
Editors' Recommendations: