Top 3 ways people make money from the internet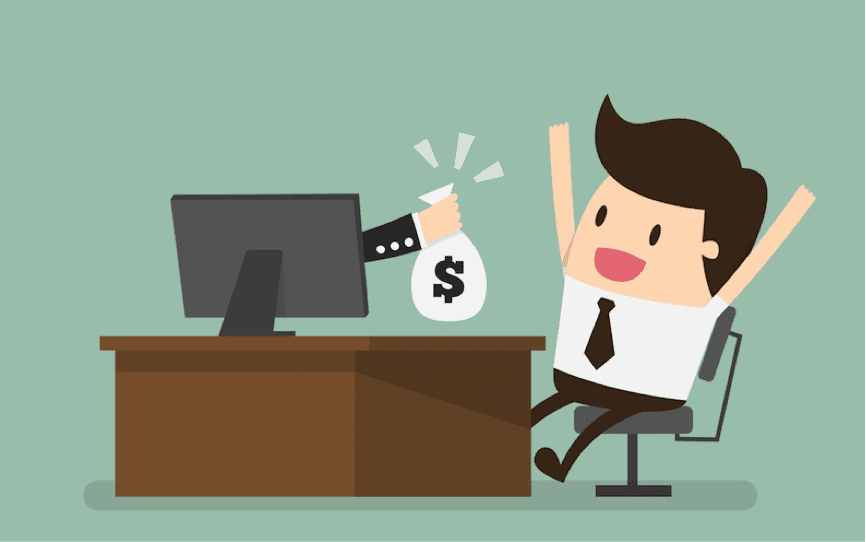 A good number of people have tried and failed terribly at adjusting to the traditional 9 to 5 jobs. But does this mean that you end up jobless? Or do you think out of the box and try searching for other effective ways of making money.
Numerous ideas may come to mind when you are thinking about making extra money. However, there's no guarantee that all these ideas will work. But if you are thinking of exploring the internet and turning it into your cash cow, then your thoughts are certainly headed in the right direction.
Here are top 3 ways people make money from the internet:
Contributing to internet surveys
Large companies tend to conduct numerous surveys to help develop a new product, improve their services or simply to hear what people have to say about different issues. These companies are willing to pay you to take part and honestly answer to their survey questions with some people making hundreds of dollars per day. The key to making it here is by first ensuring that you provide accurate information about yourself while signing up. Failure to do so will get you either dismissed or with fewer chances of taking part in surveys. Each survey is unique. Some surveys are designed to target a certain age group, gender, likes and dislikes, favorites among other variables.
To avoid frustration, be vigilant when taking up surveys. Some surveys may require you to test a certain product and would want to ship this particular product to you. However, you might be the one to settle the shipping fees, something that many are unaware of at least until it's too late. Knowing the full details helps inform your decision to take up or decline the survey. If successful, you can earn anywhere from 0$ to $300 per month.
Become a Freelancer
Freelancing entails offering your skills and knowledge to the people via the internet. It could be writing articles, designing adverts, web design, auditing, virtual assistance, Graphic design, photography, the list is endless.
There are numerous platforms where you can find people asking for your skills on Craig's list, Upwork, Fiverr among numerous others. If you look hard enough, you can always find someone who needs your skills and is willing to pay you good money. If you are lucky, you will find regular work from direct clients who are usually not selfish when it comes to giving tips for a job well done. Some sites allow you to first set up gigs. Gigs are short descriptions of what skills you have and how much you are charging per hour. After that, clients can read through your gig and see if you will be a good match for them. Freelancing is a good way of making money for someone looking to make a little money on the side but if you take it seriously, you can earn enough cash to match a middle-level income of someone who is working a 9 to 5 job.
Affiliate marketing
If you own an active blog, have a YouTube channel, website or a large following on social media, then affiliate marketing will work very well for you. Affiliate marketing entails the marketing of certain products to our audience with an aim to get them to buy the product and solve their problems. In exchange, the more the number of people you get to make a purchase, the higher the amount of money you will make. In affiliate marketing, you are paid on commission. This way of making money if done properly can easily be turned into a career. Here, there are no limits. The harder you work the more you make. Affiliate marketing is a great source of both passive income and active income earning you thousands of dollars with each passing month.
Ultimately, for one to be successful in making money from the internet, you must ask yourself two questions. Do you want to make some money on the side while you do other things or do you want to make enough money to comfortably sustain yourself? If you are willing to dedicate enough time and put in hard work, then you will love how good the internet will be to you.
Some online ventures might require some capital investment upfront. This can be though if you've got a poor credit history or don't have a steady stream of income. https://www.badcreditsite.co.uk/ offer loans from £100 to £5,000 to people with all credit profiles.