Top 5 analytics tool for app tracking
Recently develop an app and wondering how it's doing? We rounded up 5 of the best analytics tools for app tracking. Have at it!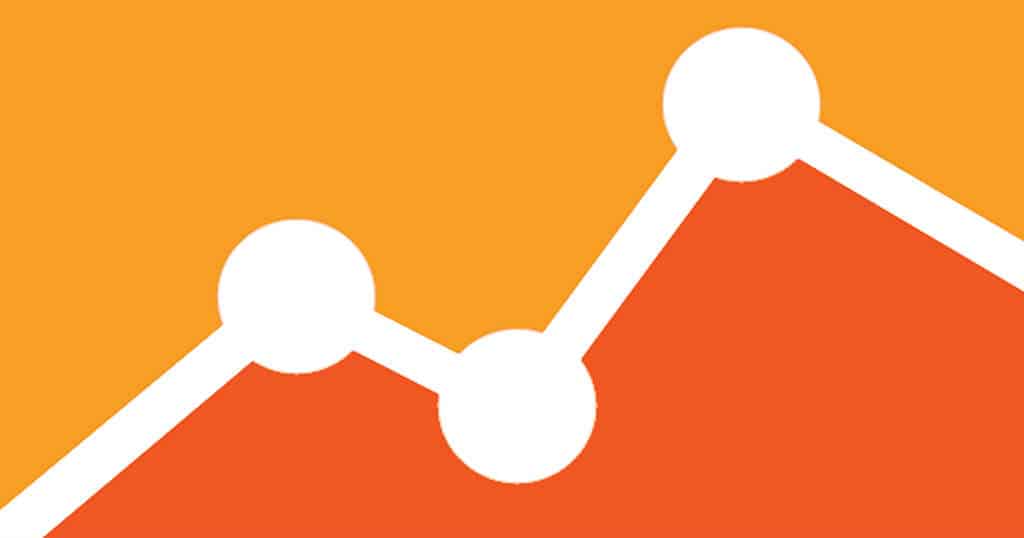 Most of the app analytics tools available in the market are created for the developer's use. They can now extract essential information to improve the working of their apps, tracking how frequently it crashes or how they can better maintain smooth functioning of the app.
All of that can be achieved easily without wasting time by utilizing app tracking tools offered by Google, Yahoo and Apple. There is a plethora of open-source app analytics tools available in the market such as Piwik and Countly.
Other than looking at the basic indicators such as total revenue, number of app downloads or the app review scores, one can easily access a variety of other important insights.
The most prominent and interesting features of these app analytical tools is tracking the interaction of the users with a mobile app; in short it focuses on the how's and when's of the user's behavior. You can easily go as far as tracking the entire route which led these visitors to your app, the performance of the app and the time it takes for a user to become a customer (conversion).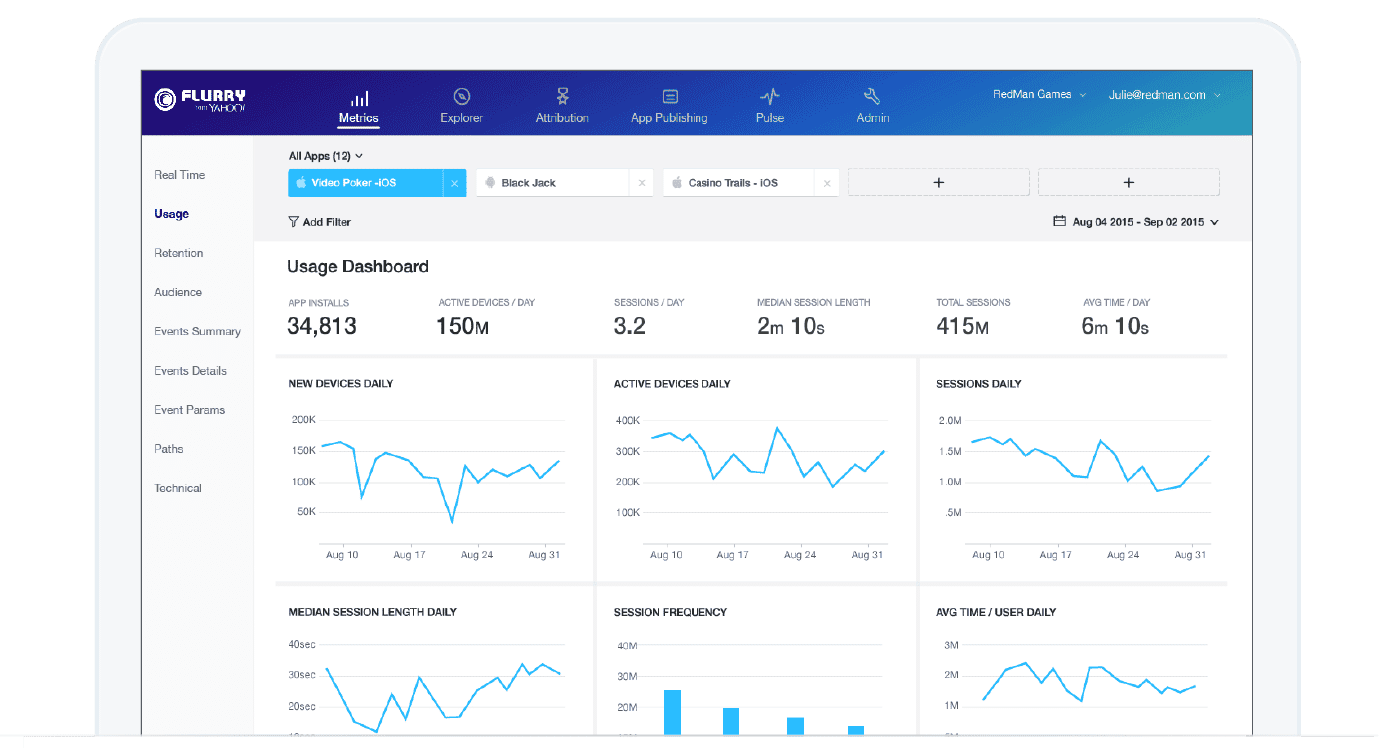 Marketers have acknowledged the need to integrate mobile apps into marketing strategies to remain ahead of the competition since you can collect accurate, real-time data using mobile app analytics tools. This is also supported by the stats which suggest that the projected revenue earned from mobile app stores will reach $76.5 billion globally by 2017.
All of this data can help generate better revenues for you. Some of the analytics tools can be used for free while others are offered against a fee.
You can choose any analytics tool from the list shared below based on the nature of your app and the features which these apps provide. Also, the Key Performance Indicators (KPI's) of the certain phase you're in will dictate the need for the analytics app. If they match with what you're looking for, then you've found the most suitable app for your purpose.
Google Analytics for Mobile Apps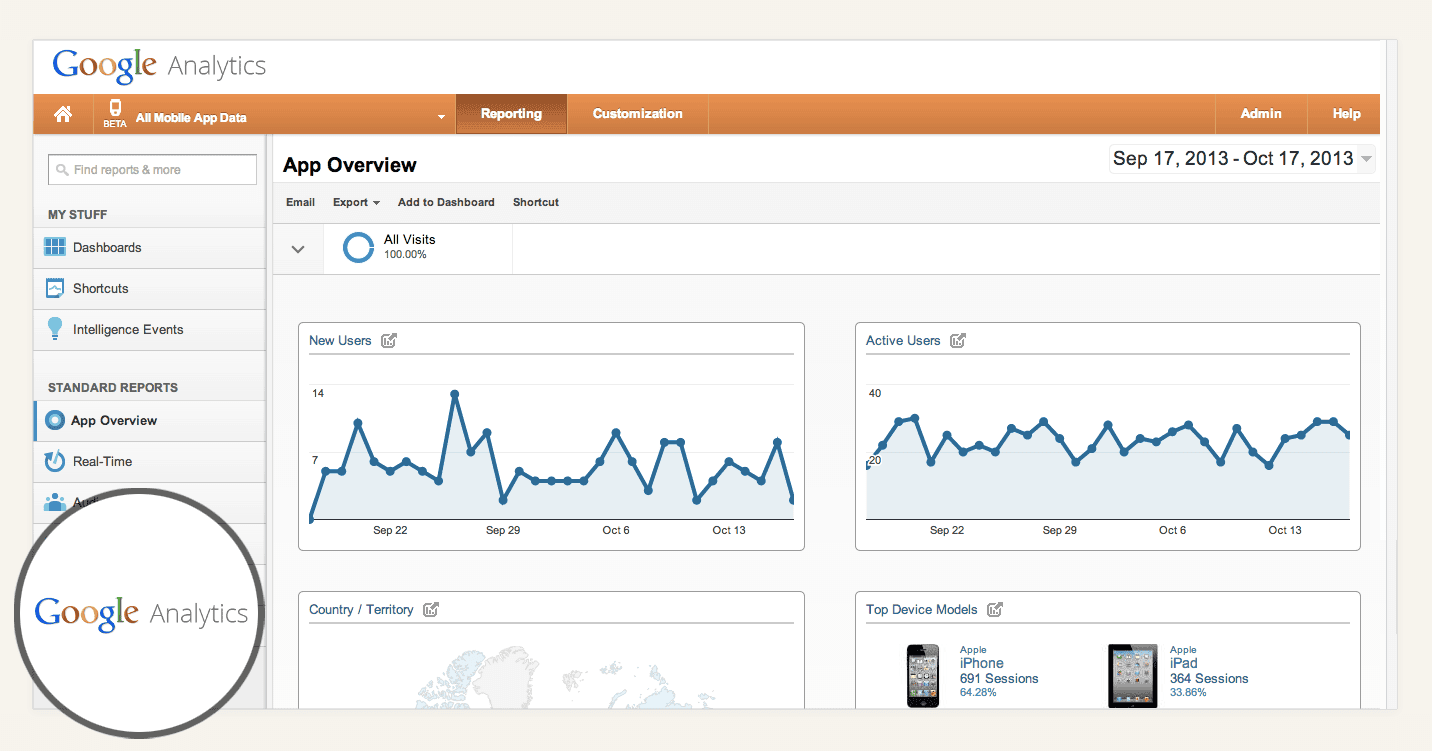 Google Analytics was not the first to introduce in-house analytics. A popular choice of the marketers and developers when it comes to in-house solutions, the app especially designed for developers falls under the Universal Analytics.
Using the Universal Analytics app, one can easily track user behavior not only on the mobile app but also on other devices or web based apps. It also serves as an integrated analytics tool for multiple devices.
Its reporting feature also offers a clear snapshot of crucial data categories to the developers such as mobile app behavior, total acquisitions, mobile app's audiences and the app's conversion.
You can even go for Universal Analytics to track the conversion rate of your app by setting up a certain conversion goal. This will particularly work for apps that have been monetized by utilizing premium features.
Additionally, it can be easily synced with AdMob which shows the numbers concerning your monetized campaigns.
Certain Affinity's Mike McCarthy says, "Insights from Google Analytics for Mobile Apps resulted in a 39% increase in store traffic and a more than 5x increase in game tutorial completion."
Apple App Analytics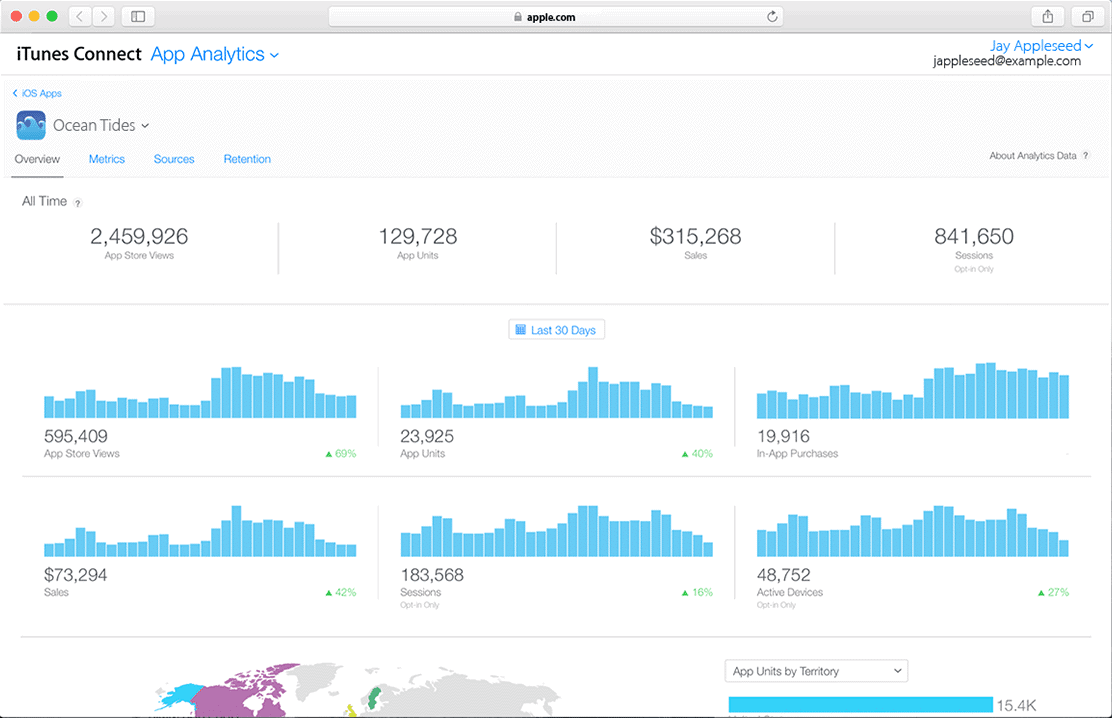 Apple came out with the free analytics platform for iOS developers only last year. However, as a component of the iTunes Connect, it provides some very specific and limited metrics as compared to other apps for analytics measurement. It offers very few basic features such as traffic sources, filters and retention rates. By filtering, you can easily gauge the areas your app is performing well in. You can learn about the sources that is giving your app the most visitors, and the duration of time spent on the app.
The three basic categories of data Apple App Analytics tracks and shares include Sales Data, App Store Data and Usage Data. The Usage Data set depicts the statistics concerning the way users are using your app with a breakdown of the number of sessions, installations, active devices, and active devices in the last 30 days and in-app purchases made. The App Store Data shows you the number of app views by the users as well.
The user behavior still cannot be ascertained by the limited data metrics provided on iTunes Connect. Hence, you will need to integrate third party analytics app for in-depth, actionable insights. If yours isn't a native iOS app, then you will have to pay to get access to the analytics dashboard.
Mixpanel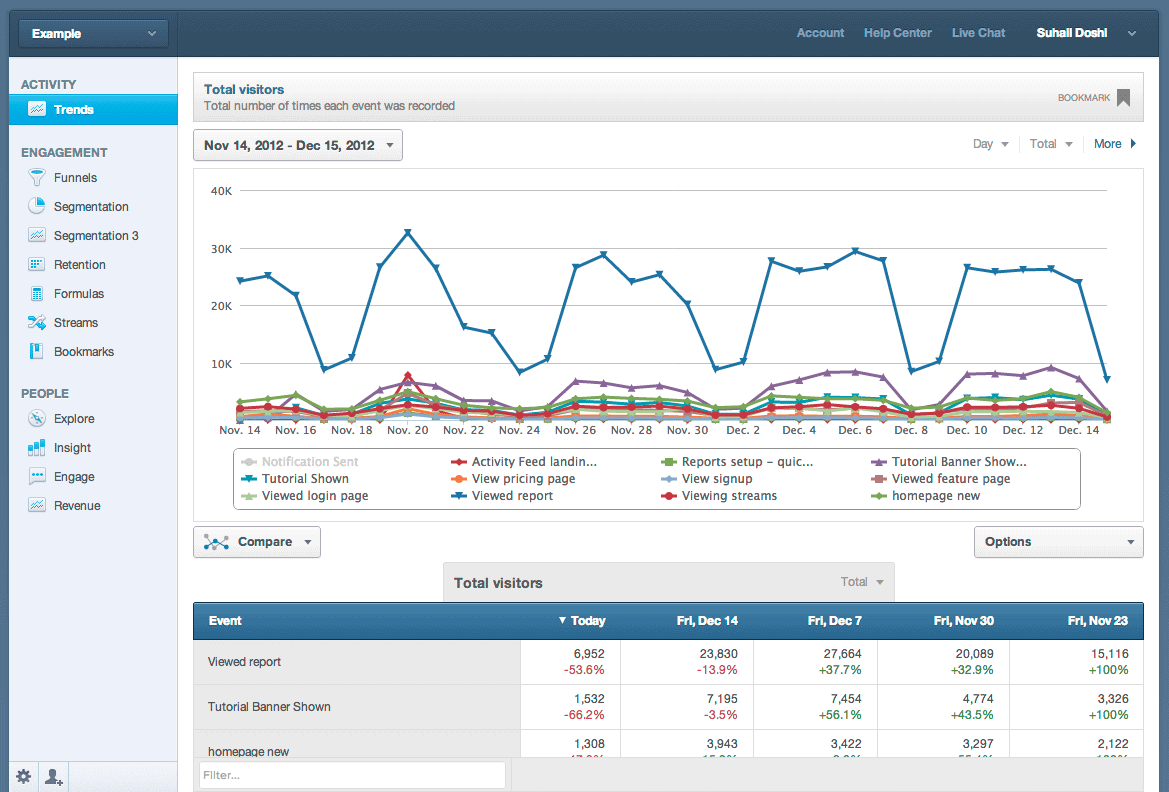 Another dominant tool meant for app analytics is Mixpanel, which works for apps made for both Android and iOS. Customer conversion can be determined by making event based funnels that track activities or events such as in-app purchases, account creation, upgrades, sharing etc. It helps in creating and tracking funnels comprising series of different events in a convenient manner.
Mixpanel also measures user behavior on several digital platforms, instead of just providing user engagement stats and the number of downloads. You can easily filter your audience into well-performing segments by using this tool. It is also relatively easier to use since it is not compulsory to know a programming language such as SQL Structured Query Language) to navigate the database.It's payment system is based on a freemium model which offers some basic features for free and asks for a fee to access advanced features. The pricing range is set according to the amount of data analyzed i.e data points.
Flurry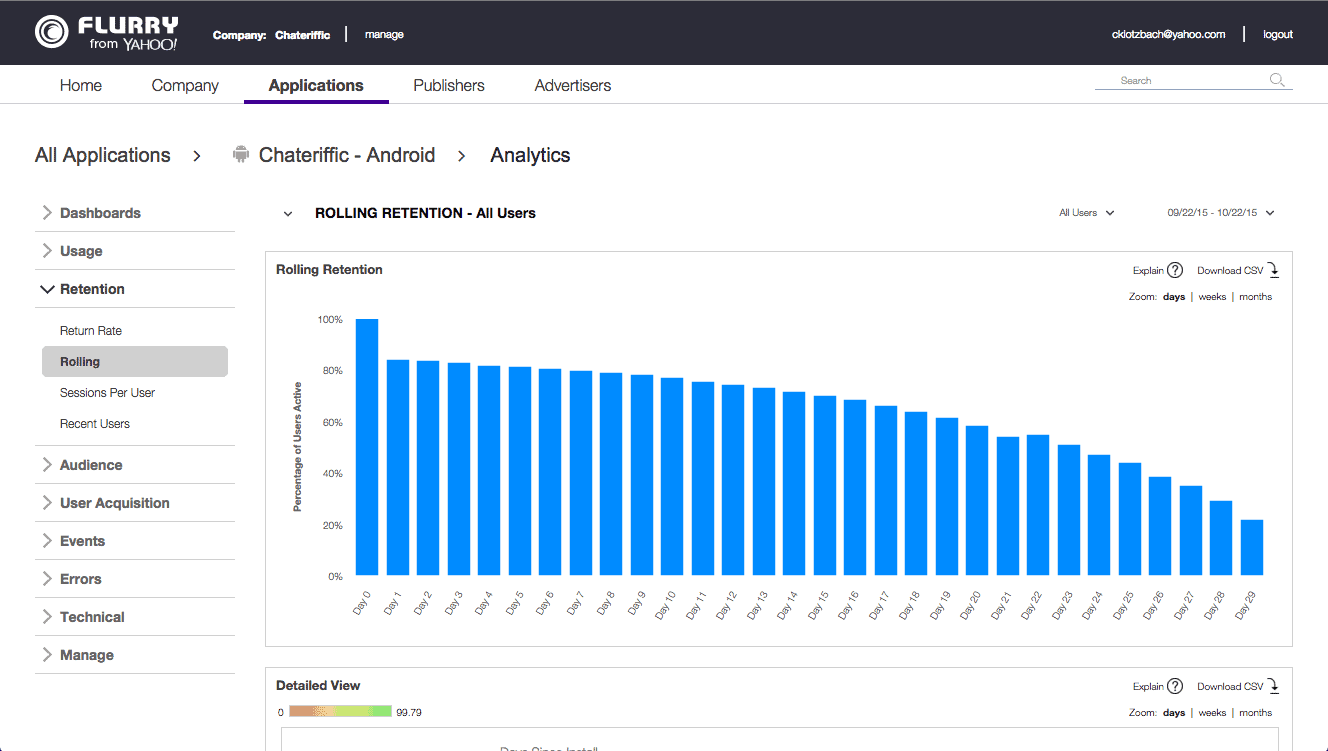 This free tool for analytics is quite old and reliable. Now part of the Yahoo Mobile Developer Suite, it is not limited to the iOS or Android platforms only but works well for Windows, Blackberry and mobile web too. Its features are similar to that of Mixpanel since Flurry also focuses on metrics such as user experience, user journey, events, funnels, segments etc. The noteworthy feature is that you can create up to 10 customizable dashboards with the metrics displayed for each of your multiple apps.
Countly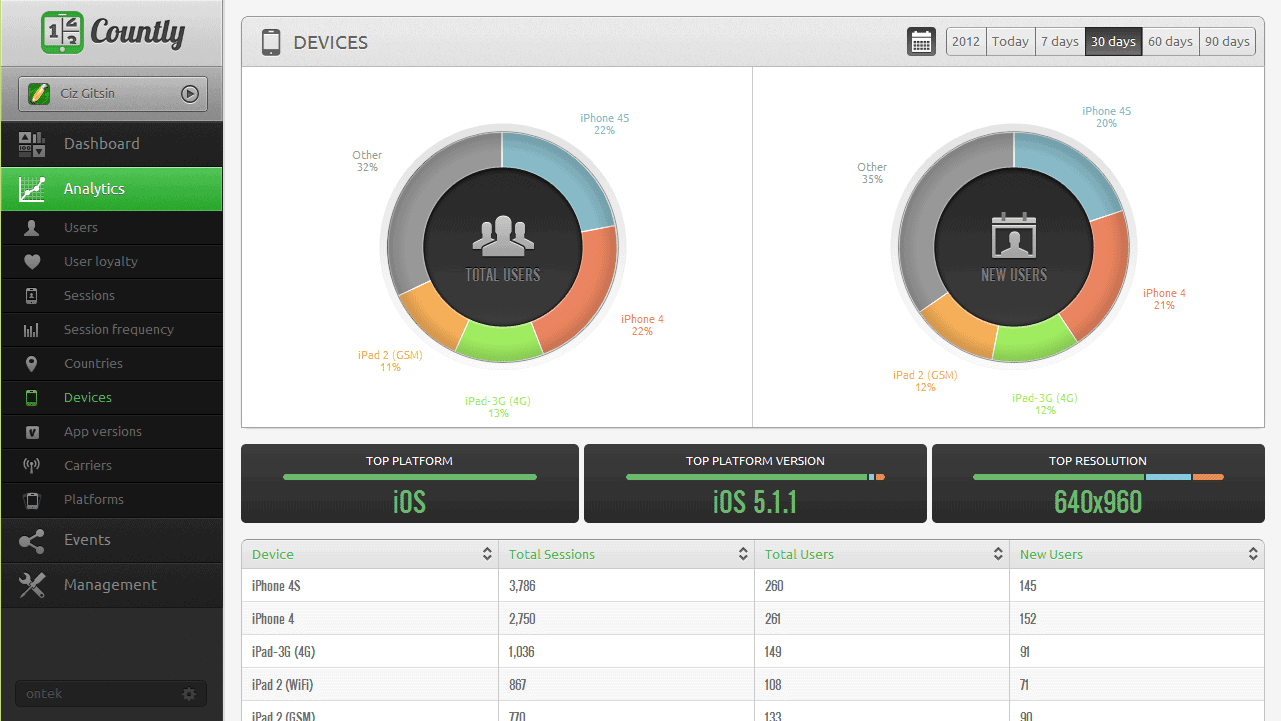 This open source mobile analytics application has a user friendly dashboard and design. After logging in, the tool's dashboard shares trends about new users, events served (events created by users), sessions (single period of user interaction with the app), time spent on the app along with a number of other metrics.
Countly offers two versions; the Cloud Version and Enterprise Version tailored for businesses, and you can also choose from their free or relatively affordable packages. Funnels, retention, user tracking in real-time, segmentation and revenue are the metrics provided to marketers for free whereas the statistics for crash reports are part of the paid upgrade.
These are the five tools that can really up the ante for you. With specific, actionable insights, you will be able to create apps that your target audience loves, and improve areas that need adjustments. If there's some other great tool you've been using for app analytics, we would love to hear about it. Please let us hear about it in the comments section below!
Follow us on Flipboard, Google News, or Apple News