Top 5 GameCube games
You're welcome.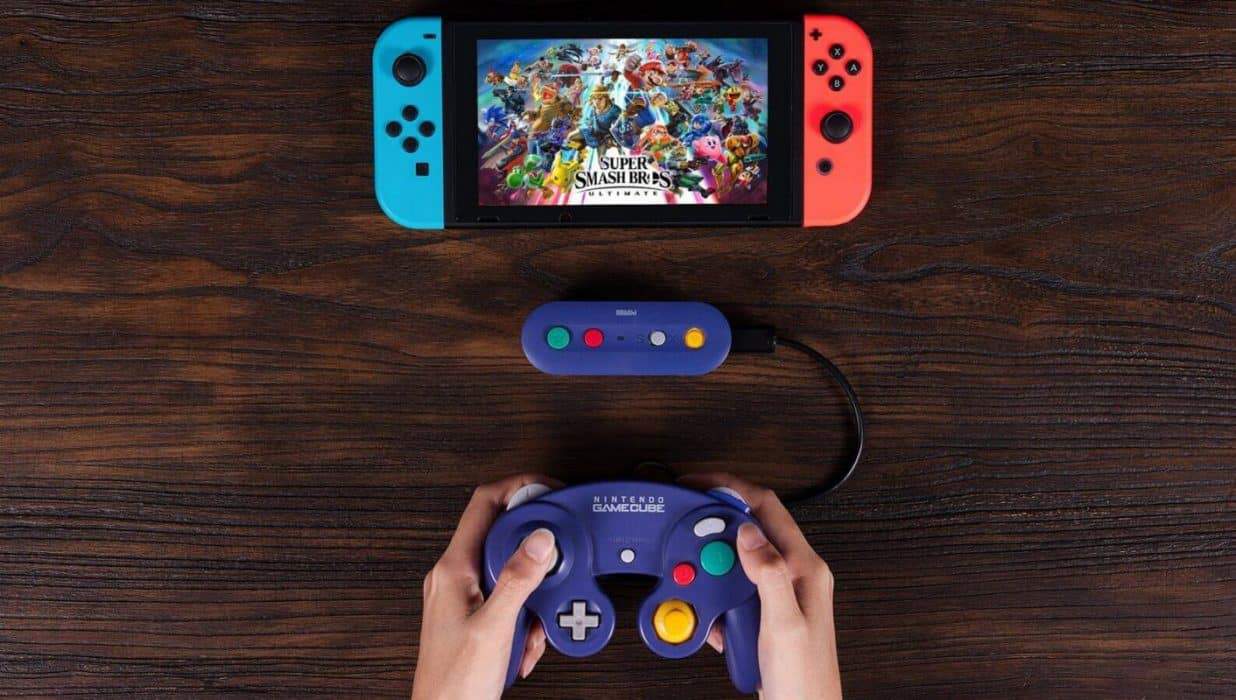 Developed under the codename Dolphin, GameCube is of the 128-bit era or sixth generation of video game consoles. It was made public alongside several other games on Nintendo's Space World 2000 exhibition in Japan. With highly positive reviews, the official releases of GameCube were made in Japan, September 14, 2001, United States on November 18, 2001, Europe on May 3, 2002, and Australia on May 17, 2002. As a media comprising different games, Nintendo GameCube used Mini-DVDs as opposed to the DVDs its competitors used, thus making it being perceived as basic.
The GameCube console actually resembles a cube and is very compact and the cheapest among the consoles of its generation. Though some may think that the Nintendo cube is a bit outdated in terms of software, the console is actually packed full with classic games that can be enjoyed using subsequent consoles such as the Wii U, PlayStation, Xbox. All you need to do is download any of the GameCube roms and launch them on your modern devices using an emulator or you can simply play GameCube in your browser via any of the emulator games online websites. 
GameCube roms can be found online for free download. After downloading GameCube, you can simply download emulator software to enable you to play GameCube roms on your PC, Android or iOS devices. With over a thousand GameCube roms out there, I have selected 5 top GameCube games I believe are the true classics on GameCube:
Nintendo's Super Smash Bros. Melee is a combination of all the company's franchises put into one; it comes with a basic interface, brilliant animation, has simple controls and it is packed with fast-paced fighting mash-up. You have choices to pick from the collection of Nintendo stalwarts like; Mario, Donkey Kong, Samus, and Link. Gamers engaged in frantic 2D battles on tricky platforms, power ups, and hazards. It's basically a fight to the finish against your opponent; you weaken their resistance to enable you to break out of the nicely created arena boundaries. There is also a solo option to play the game, but using the multiplayer option is way more fun, when you combat in heated rivalry. You are faced with renowned characters and have to fight them all and remain the last one standing. Though it is an easy game to play, it is packed with unlimited incentives that keep you well engaged to keep playing. It's a true classic favourite.
The Legend of Zelda: The Wind Waker
Set upon a group of island surrounded by vast seas and forests, the Wind Waker on GameCube lets you explore with Link (the series protagonist) as he sails across oceans, explores islands, and journey's through dungeons in order to acquire the much needed powers to defeat Ganon the series antagonist in the series. Enjoy this great classic by switching the setting from the vast Green forest to the vast Blue Ocean, move between means of transportation using a horse or boat. Get aid from allies such as the pirate captain Tetra who is an incarnation of Princess Zelda and the talking boat, King of Red Lions. You are sure to have fun on these adventures with a game control system that feels so alive, easy flowing combats, and brain cracking puzzles. You can also check out the HD version of the Wind Waker on Wii U. 
The F-Zero GX on GameCube though over 15 years old, is still very much one of the undisputed classics of the Super Nintendo/GameCube era, with a racing intensity that gets you into overdrive as you navigate through hard circuits. Game features such as a variety of fast cars to pick from, crazy track configurations, power ups, multiplayer racing options, it's gorgeous visuals combined with amazing speed gave any gamer one of the most insanely satisfying racers on any system; created in line with arcade giants, Sega, the game is true to its arcade authenticity and design. This one is pretty intense as you are required to have a perfect race with zero mistakes as the slightest mistake will have about 20 speeding hovercrafts go flying past you in less than a split second. This game is suitable for race game freaks as it has you investing hours in getting the perfect race.
This classic adventure is definitely worthy of a permanent place in your collection. It is packed with excellent visuals and likewise agility and acrobatics that allow you (the unnamed Prince) walk across walls and jump and navigate hurdles across the terrain. And the best thing I love about this game is that, if you fell into a pit, you can easily use the Sands of Time to reverse your actions and try again. Who doesn't love a game that allows you to try again and not just get yanked out once you fail?
Yes! Mario appears again on the list, a worthy second mention I might add, as I'm sure that the Super Mario adventures are dear to and set in your hearts as it is in mine. Navigate through the tropical Isle of Delfino, where Mario and the gang are taking a vacation and run into the villain Shadow Mario who vandalizes the island with graffiti while Mario gets blamed for the mess.  Help Mario clean up by using the water spraying device known as the Flash Liquidizer Ultra Dousing Device (F.L.U.D.D.), while also saving Princess Peach from Shadow Mario. This game definitely remains a strong classic favourite from the GameCube rom library. 
If this list leaves you wanting more iconic GameCube games don't hesitate to hop on the ton of free emulator games online explore these great classic games.
Have any thoughts on this? Let us know down below in the comments or carry the discussion over to our Twitter or Facebook.
Editors' Recommendations: