Top 5 money making apps of 2016
2016 was the year of apps, and a lot of them made a buttload of money. Here's 5 of the biggest winners.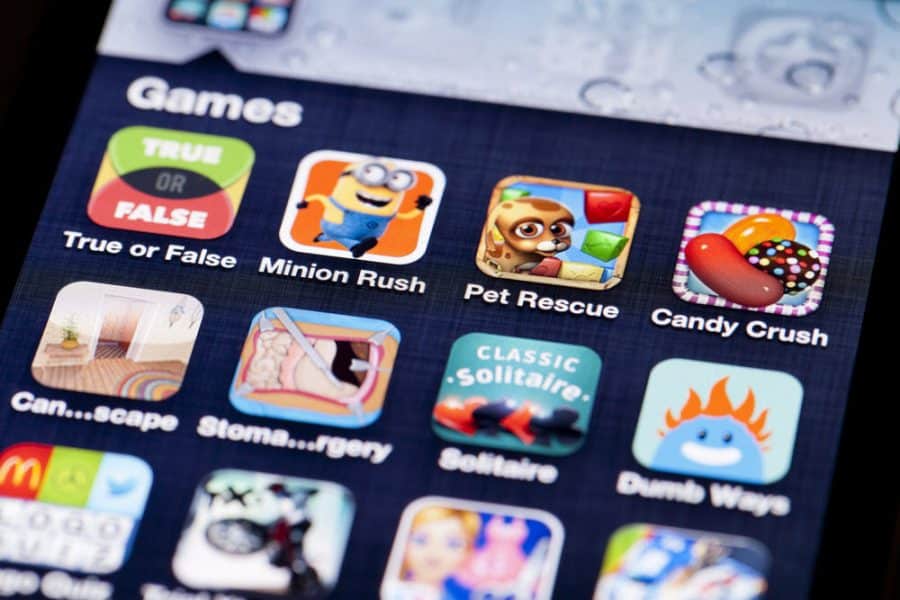 2016 was the year of apps, and a lot of them made a buttload of money. Here's 5 of the biggest winners.
---
There are infinite ways to waste your money on apps thanks to this year's Freemium game craze and the continued onslaught of ecommerce apps on both Google Play and Apple's App Store.
Applications that help you earn money, however, somehow slip under most people's radar. Below are our top 5 contenders for the best money making applications of 2016.
5.CashPoint
Available on Android
This Google PlayStore App allows you to earn coins that can of course be exchanged for cash on your PayPal or Amazon gift cards later. All you need to do to earn them is download free apps, and a lot of the applications are games, making for a great way to kill time while also getting financially rewarded for it. While their list of games probably does not include crazy game sensations like Pokémon Go, getting paid to game is a universal childhood dream so the least you can do is give it a try. You can also earn more coins by referring family members or friends, so if you are perusing through the PlayStore for new games in your free time try doing it with CashPoint and watch the dollars stack up.
4. Pact
Available on Android & iOS
For anyone who has even overused the "I'll start my diet tomorrow" excuse, Pact might be a grand solution or a financial nightmare. The way this app works is that you set your personal weight loss goals and deposit some money onto your account. If you do not meet your objectives, then you lose cash (about $2 per failed goal) and if you reach your target you get paid. If you lack discipline when it comes to late night snacks and drive through windows, then the walking app Sweatcoin, where you earn money for the steps you take, would make for a better financial bet while still helping you with your health. If you think you are up for the challenge keep in mind that you do need a Swish app and a fitness tracker to verify your goals so start by getting your hands on these first.
3. App Trailers
Available on Android & iOS
Some people truly enjoy watching ads between their favorite TV shows and if you are part of that small percentage who misses TV commercials on your Netflix account then you can watch ads on App Trailers while getting paid. The application uses a point system and in addition to more commercial ads you can also watch trailers for the latest video games, movies and more while receiving points that can be converted to cash later-on. Whether you want Amazon credit or the money transferred to your PayPal, you can earn a few extra bucks doing something that you did your entire childhood anyway.
2. PartyCasino Mobile
Available on Android & iOS
If you're a fan of slots or table games and have some skills to back up your bets, then we recommend PartyCasino as a great way to play games while potentially earning some big money. Why we recommend this application is its massive variety of games that can all be played for real money. It includes most, if not all the top-rated virtual games and you can read more about the best online casino games to play for cash here. If you end up being terrible at them or don't feel confident enough then we suggest you stick to the demo versions until you are confident enough to drop some dough.
1. Google Opinion Rewards a.k.a. Google Surveys
Available on Android
Ever wanted to be paid for your opinion? While you are probably not a specialized consultant you can earn money by answering questions using Google Opinion. The app is also called Google Surveys and you receive money for answering questions with your own views and thoughts. While we refer to consultancy earlier, the motivation of the app is more interested in studying your behavior and thoughts rather than seeking advice (no offense!). You can always imagine otherwise though if it helps your ego and for up to $1 per answer it's easy enough to believe because your opinion literally is gold.
Whether you are an active earner who sees the financial potential of exercise or if you are a couch potato looking to earn while doing nothing on your phone, these apps are a fun way to experiment with the latest ways to earn cash on the internet.