Top 5 portable vaporizers under $200
Looking to get a new portable vaporizers without breaking the bank? We rounded up 5 of the best for under $200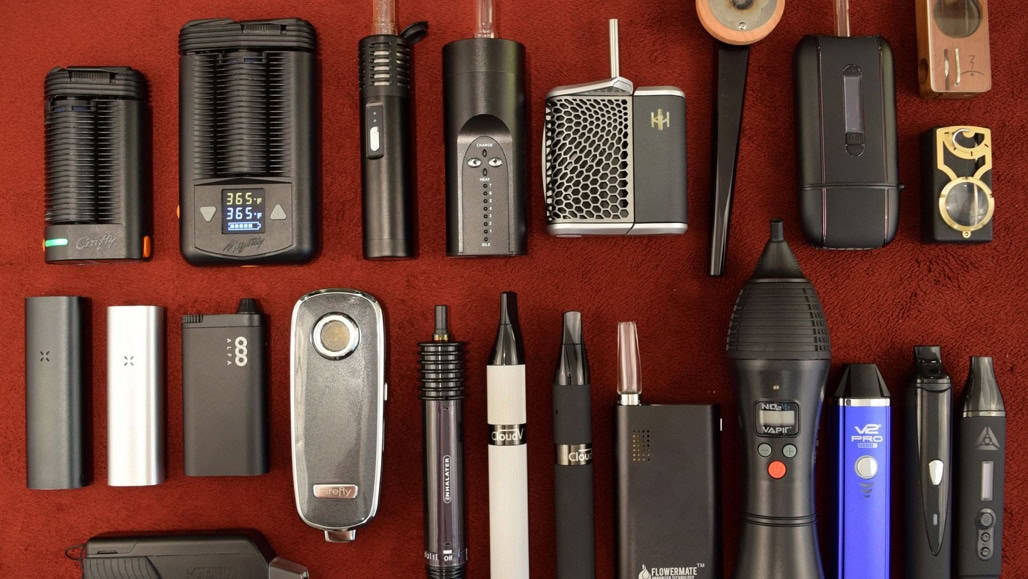 Editors note: This post is a guest contribution from Jay over at Paint the Moon, a source for vaporizer reviews, buyer's guides, news, and more.
---
By now, almost everyone has heard of vaporizers. The market is growing at a crazy rate as people are discovering the health benefits of choosing vaping over smoking. Not only that, but vaping just tastes better and provides a superior experience overall.
As with any growing market though, everyone wants to get involved, and now there are countless vaporizers out there, all of them claiming to be the best.
So how do you know who's the real deal and who's just blowing smoke? (pun 100% intended :P) Well, that's where we come in.
Since starting PaintTheMoon.org a few years back, we have grown to be one of the most popular sites on the internet for unbiased vaporizer reviews, buyer's guides, news, and more. If there's a vape on the market, chances are we have tested it out. This gives us a nice reference point to compare all of the units against each other.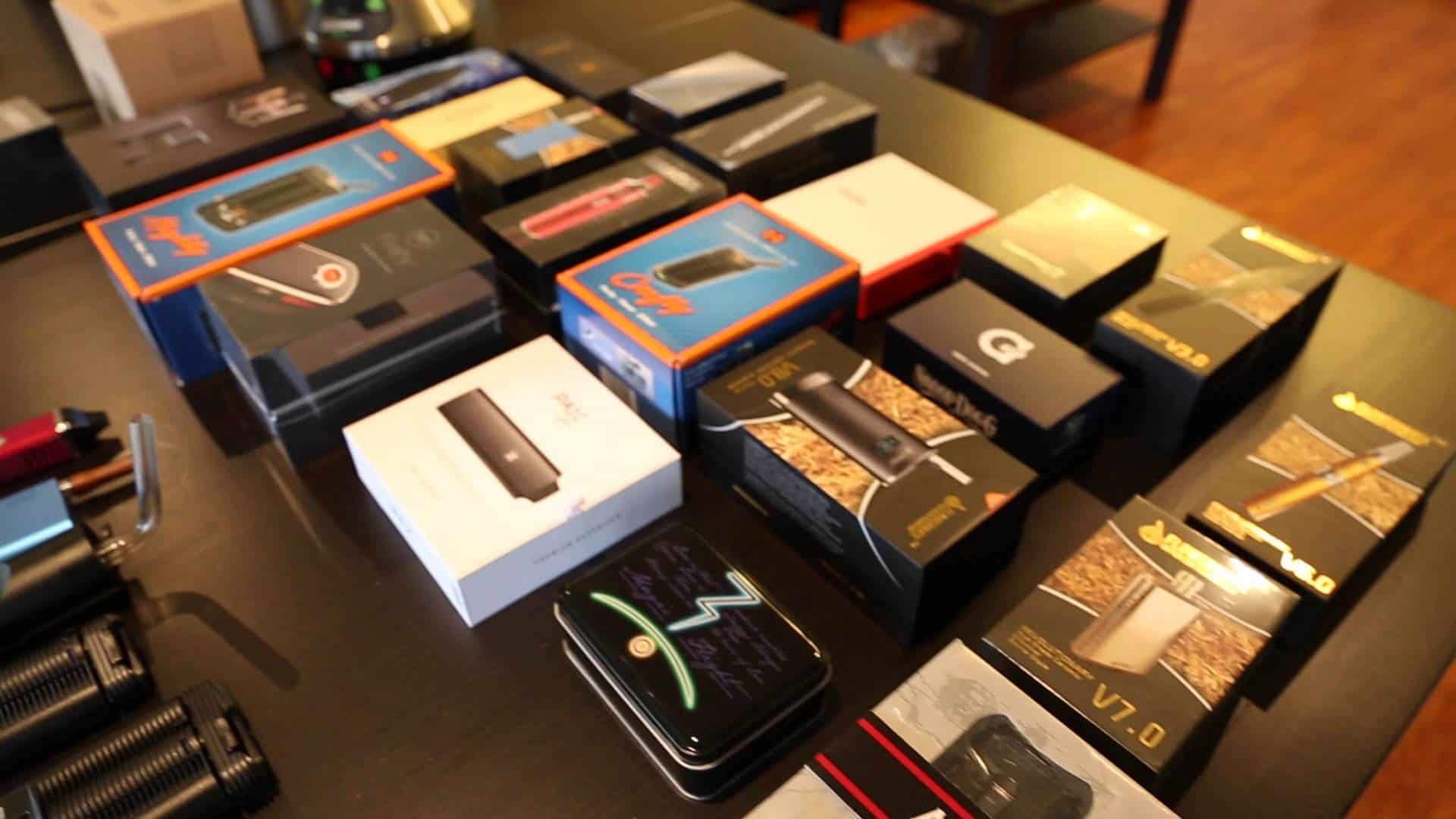 We're not gonna lie, there are a lot of crappy units out there. Many companies just take low quality Chinese knock-offs and rebrand them with their own logo, then sell them for a ridiculous markup.
However, there are a handful of units that perform very well and are exactly as advertised.
In this guide, we will focus on the top 5 portable vaporizers for under $200.
Every vape on this list has been tested by us, and in our opinion, we have found them to be the top 5 on the market at this time.
All of these vaporizers also come highly recommended by the vape community as a whole, which we of course take into account when ranking them.
We realize there are other good units out there too that could have made the list, but we wanted to keep it at just 5, so here's what we got:
The Arizer Solo
Even if you don't follow the vape market closely, almost everyone has heard of or knows someone that owns the Arizer Solo. While it's been out for a few years, it is still one of the most recommended units available.
Want to see proof?
Just look at this Arizer Solo thread on the FC forum (one of the most visited vaporizer forums on the web). The Solo thread is almost 1,400 pages long at the time of this writing, and it will be very hard to find anything negative being said about it.
I do want to mention that Arizer recently came out with their Air model – the Arizer Air – which is the newer, even more portable version of the Solo, but it runs right around $260, so it didn't meet the $200 cutoff. However, if you don't mind spending the extra cash, grab the Air – you won't be disappointed.
If you'd rather stay under $200 though, you cannot go wrong with the Solo. You can purchase it for only $189.99 from Vapor Nation, which is our favorite merchant to buy from. If you're living in Canada,  our friends over at HazeSmokeShop have a pretty sweet deal too – Arizer Solo 2 Canada.
The DaVinci Ascent
Coming in at #2, we would have to go with the DaVinci Ascent. DaVinci has been in the vaporizer game for a while and always puts out top-notch products.
The Ascent has an all-glass vapor pathway, which gives it great flavor. It also has a nice capacity for your herbs and can be used while charging – a feature that a lot of people like.
There are also various water attachments you can buy for the Ascent for those who enjoy vaping through water.
Lastly, the Ascent has the ability to do concentrates along with dry herb, making it multi-functional.
The Ascent is at the top end of the price range at $199 from DaVinci, but it's money well spent in our opinion.
The Source Ghost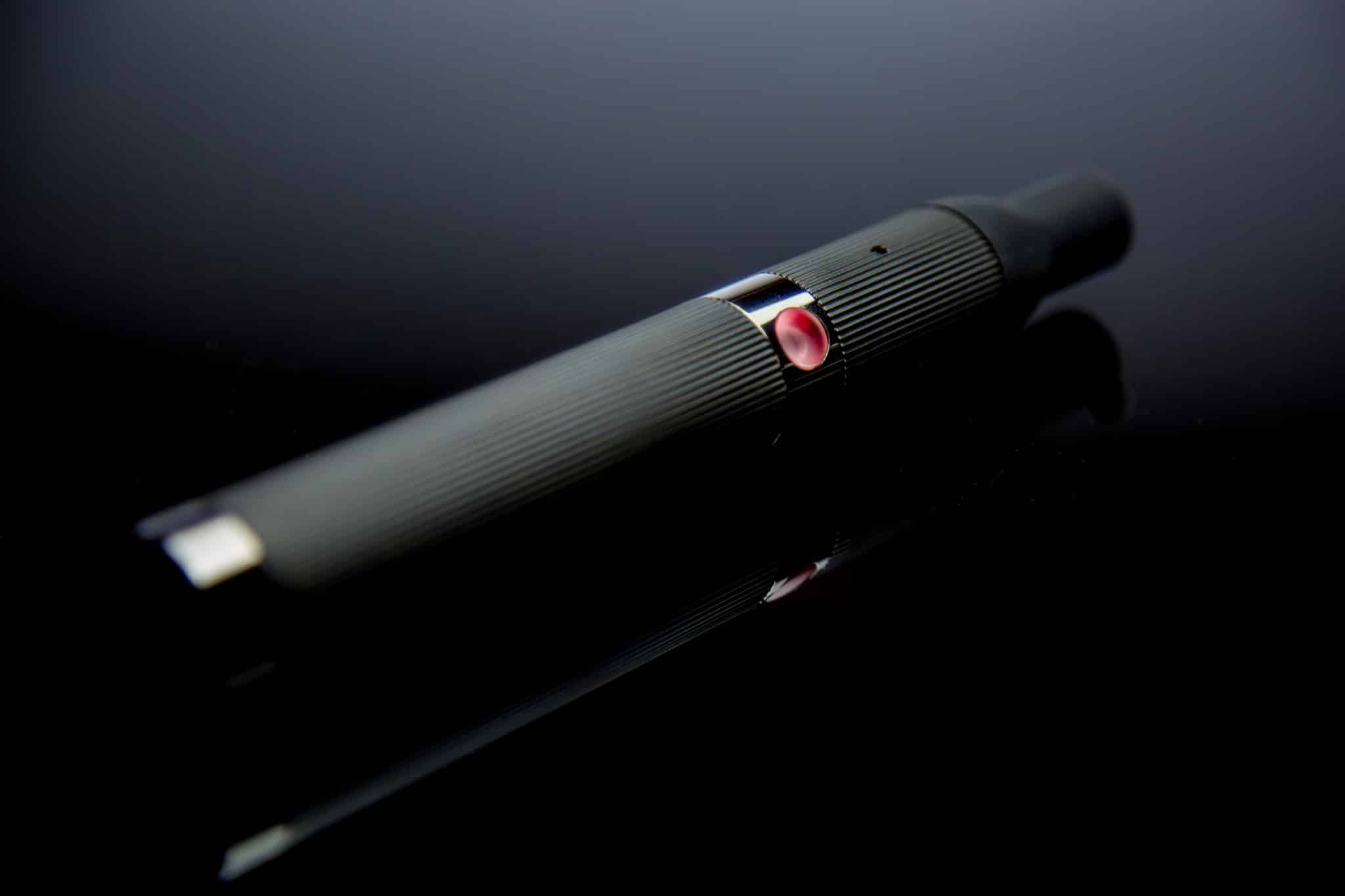 Now we get to a very nice portable vape at the lower end of the price range. The Source Ghost sells for only $99 from Source's official website (use the code 'MOON' for an extra 10% off).
Don't let the low price fool you though. The Ghost is a mid-range vaporizer that sells for an entry-level price.
If you don't want to spend more than $100, this is the one we recommend, hands down.
The Ghost is very portable and has the ability to do both dry herb as well as concentrates, making it another multi-purpose vape.
The Magic Flight Launch Box or MFLB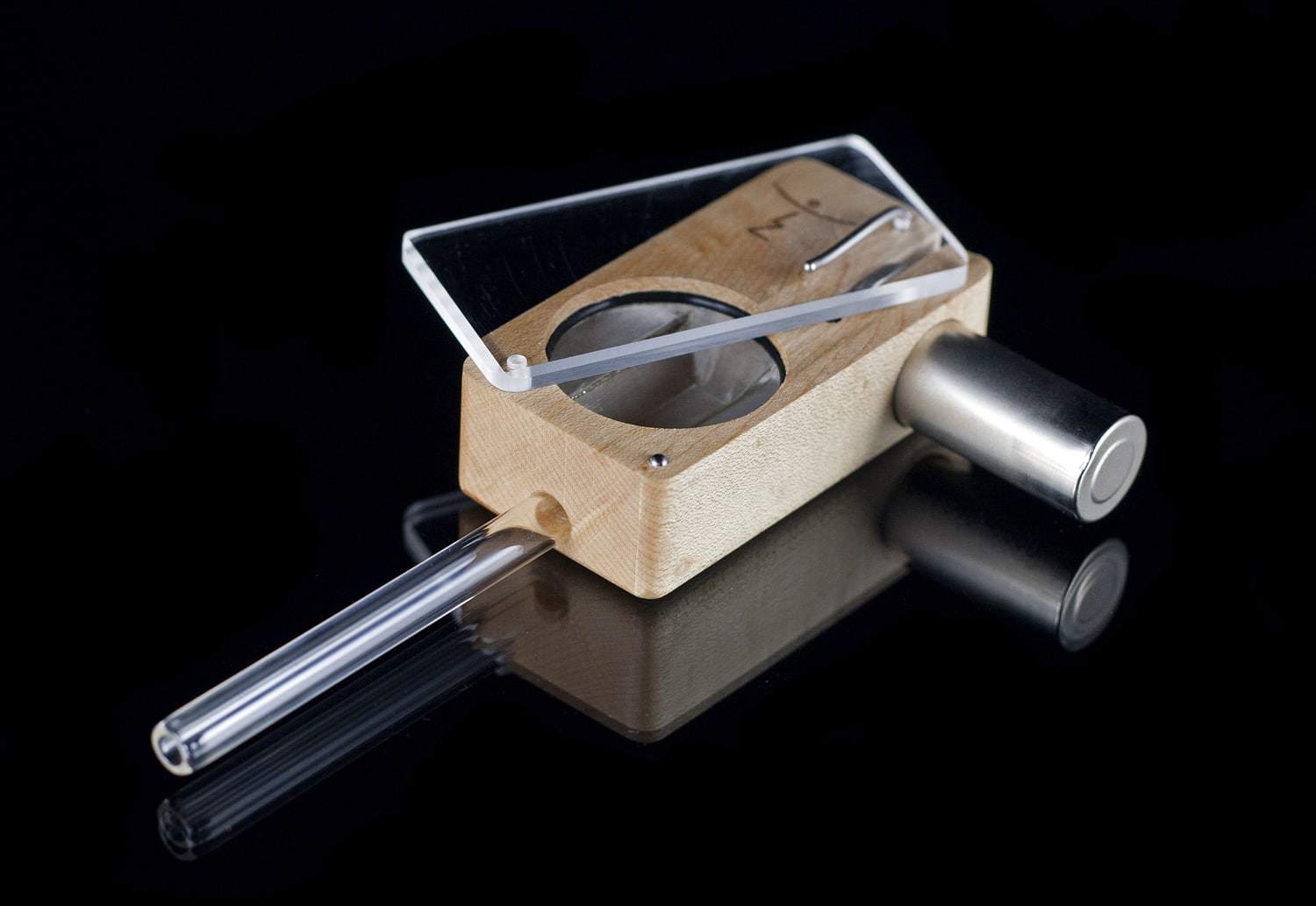 The MFLB is another portable vaporizer that has been on the market for a long time and still comes highly recommended, just like the Solo we mentioned earlier.
It has a really slick design, is highly portable (can fit into the palm of your hand), and heats up in only about 5 seconds, making it one of the fastest heating portables on the market.
The way you use the MFLB is a bit different from other units too. Once you load it up and have your batteries charged (it comes with rechargeable batteries), you just press the battery in on the side, wait 5 seconds, and take your hit.
It's really one of the simplest vaporizers to use.
Coming in at only $119 from Vapor Nation, the MFLB is at the lower end of the price range and is very affordable.
The Vapor Genie
The Vapor Genie is the most affordable unit on the list, being priced at only $55. It's not a vaporizer in the traditional sense that is battery powered, but rather works by heating it up with a lighter.
The benefit is of course that you never have to worry about your batteries dying. The drawback is that if you lose your lighter (come on, we've all been there), you're unable to use it.
Also, there will be a bit of a learning curve when learning how to properly hit the Vapor Genie, since it's all manually controlled by you as opposed to battery powered units where you just press a button and turn it on.
This is the unit that most closely resembles smoking out of a more traditional bowl or pipe, so if that's your style, you will love the Vapor Genie.
Wrapping Up
So those are our top 5 portable vaporizers under $200. Like we mentioned earlier, this list was compiled by not only our own experience with each unit, but the collective opinions of the vaporizer community as well.