6 powerful YouTube to OGG converters
Want to save your favorite YouTube video and audio in the OGG format? Here are some easy-to-use YouTube to OGG converter programs.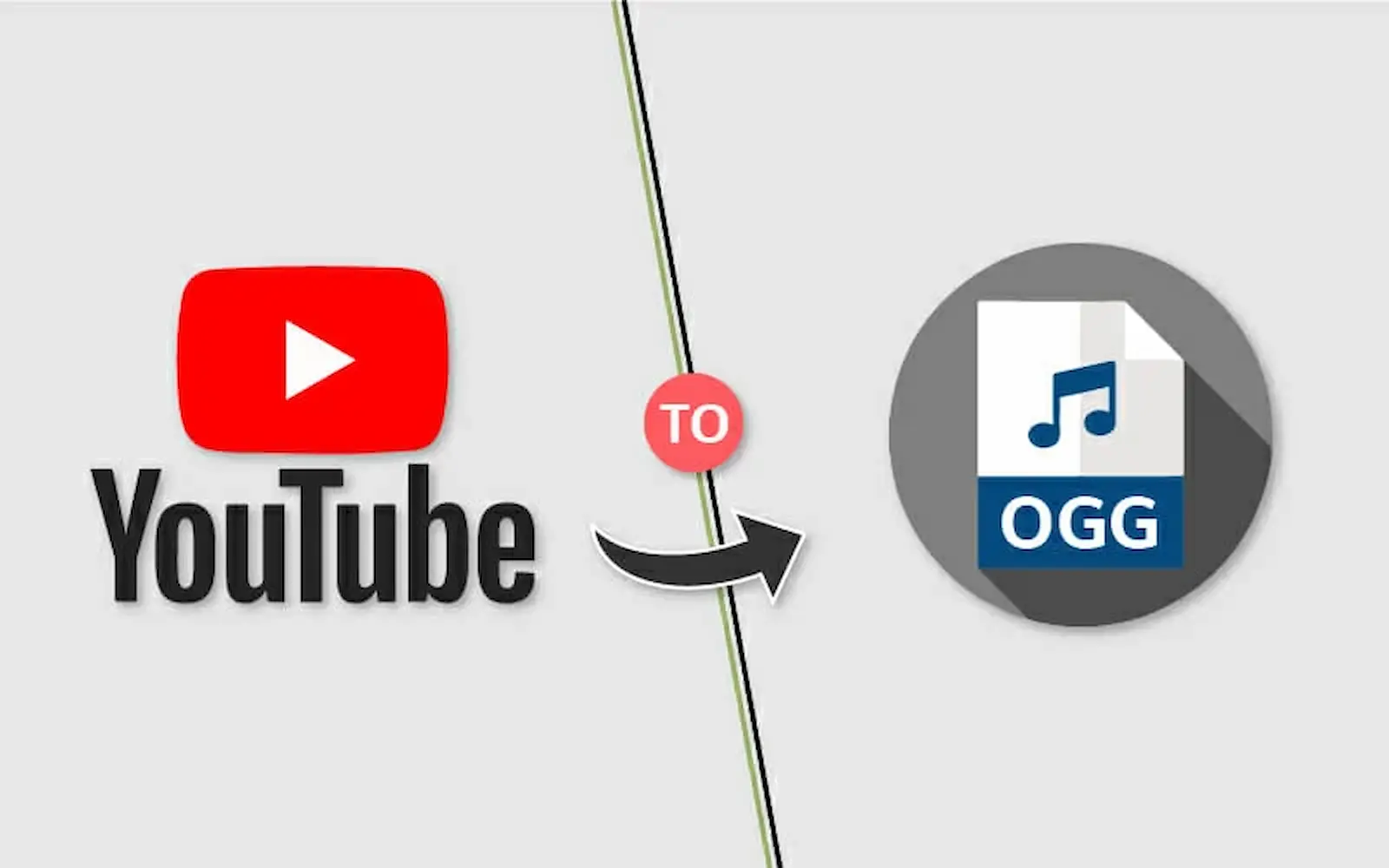 Being the largest video-sharing platform, YouTube is full of millions of amazing songs and music videos.  Often, you're intrigued by the background music of a video and wish to download it for future use. 
Luckily, gone are the days when converting a YouTube video into OGG was a tech-savvy task. Now, the internet is awash with YouTube to OGG converter tools, all vying to get the users' attention.
It can be difficult for a beginner to choose a competent conversion program. That's why we have rounded up the most sought-after software to rip audio off YouTube videos.
These YouTube to OGG converters include HitPaw Video Converter, WinX Video Converter, CoConvert, Ontiva, Convertio, and Loader.to.
All these services will help you download videos from YouTube to OGG easily. Let's dive in.
What is an OGG format?
An OGG format is an audio format that stores music files like MP3.
It is typically smaller than MP3 as the file is compressed significantly. This format has gained popularity for its ability to offer tracks at lower bitrates.
Plus, it can be streamed at full speed over the internet. Because of this, many users prefer to convert YouTube to OGG to save some storage as well.
Looking for the most powerful YouTube to OGG converter that can directly convert YouTube videos to OGG? Enter HitPaw Video Converter.
This program is a one-stop solution to save as many YouTube videos to OGG format as you want. It downloads the video first and converts it into any format you want with its built-in conversion feature.
But what sets it apart from other players is its super-fast speed and batch conversion. Now, you can convert the whole YouTube playlist to OGG with a single click.
In addition, this program allows you to convert videos from more than 10,000 popular websites.
Thanks to its sleek interface, even not-so-tech-savvy users can navigate its features without any hassles.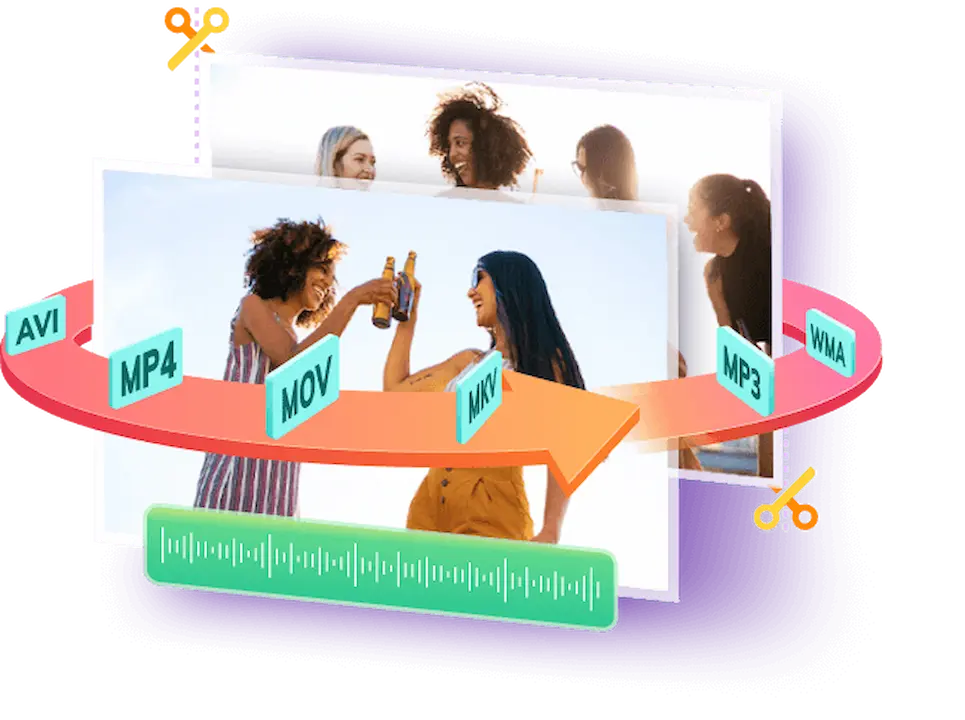 Check out how to use this powerful tool:
Step 1. Install and run HitPaw Video Converter on your PC.
Step 2. Copy the URL link of the YouTube video and click "Paste URL" under the Download tab.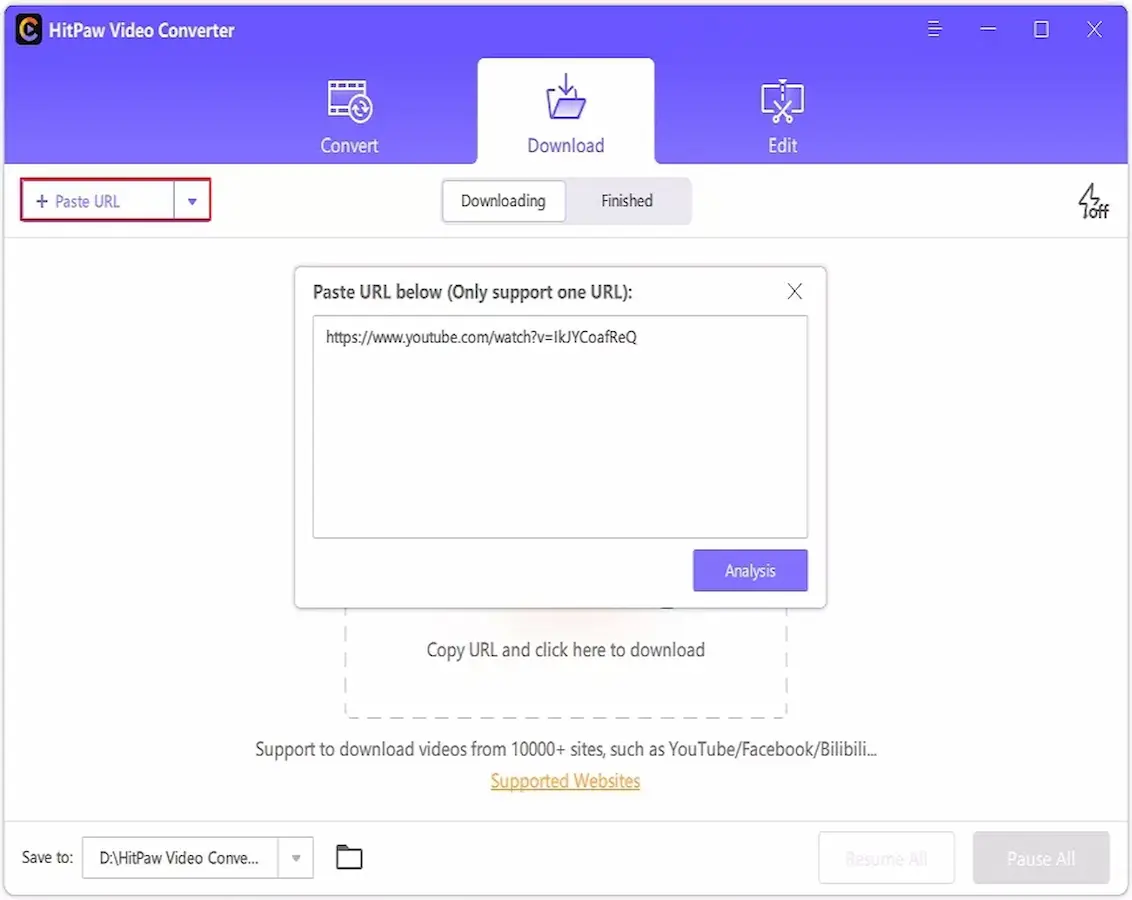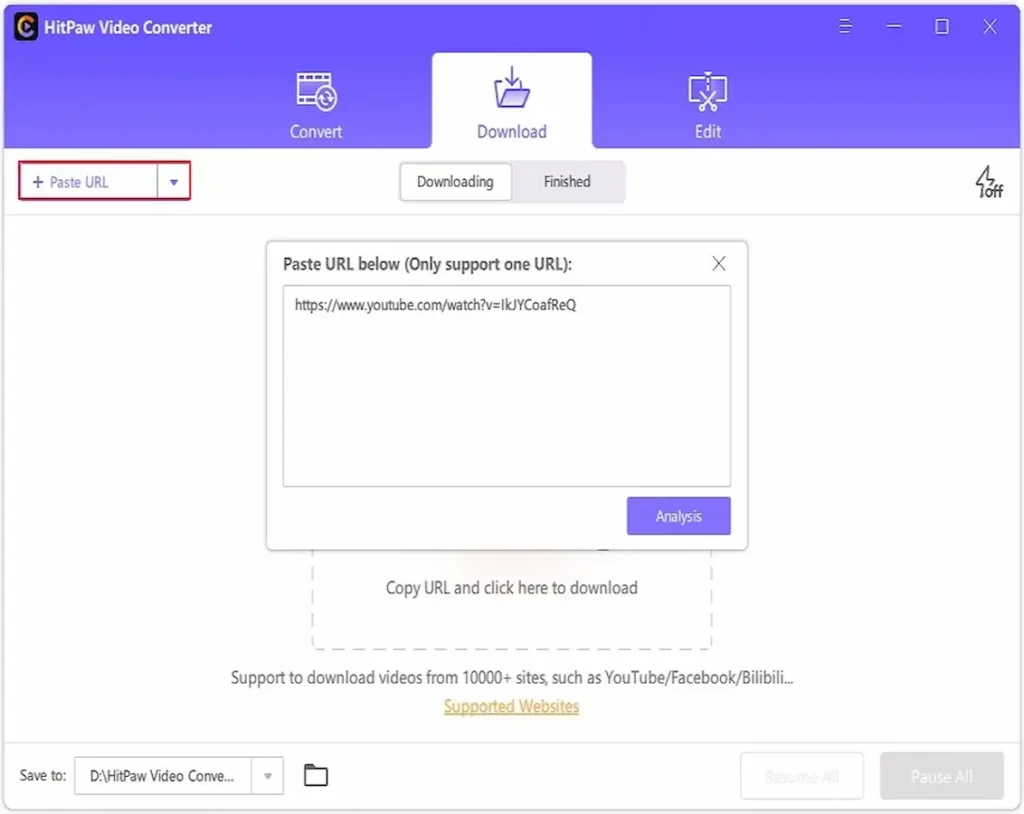 Step 3. On the pop-up window, select any format you like to save it on your device.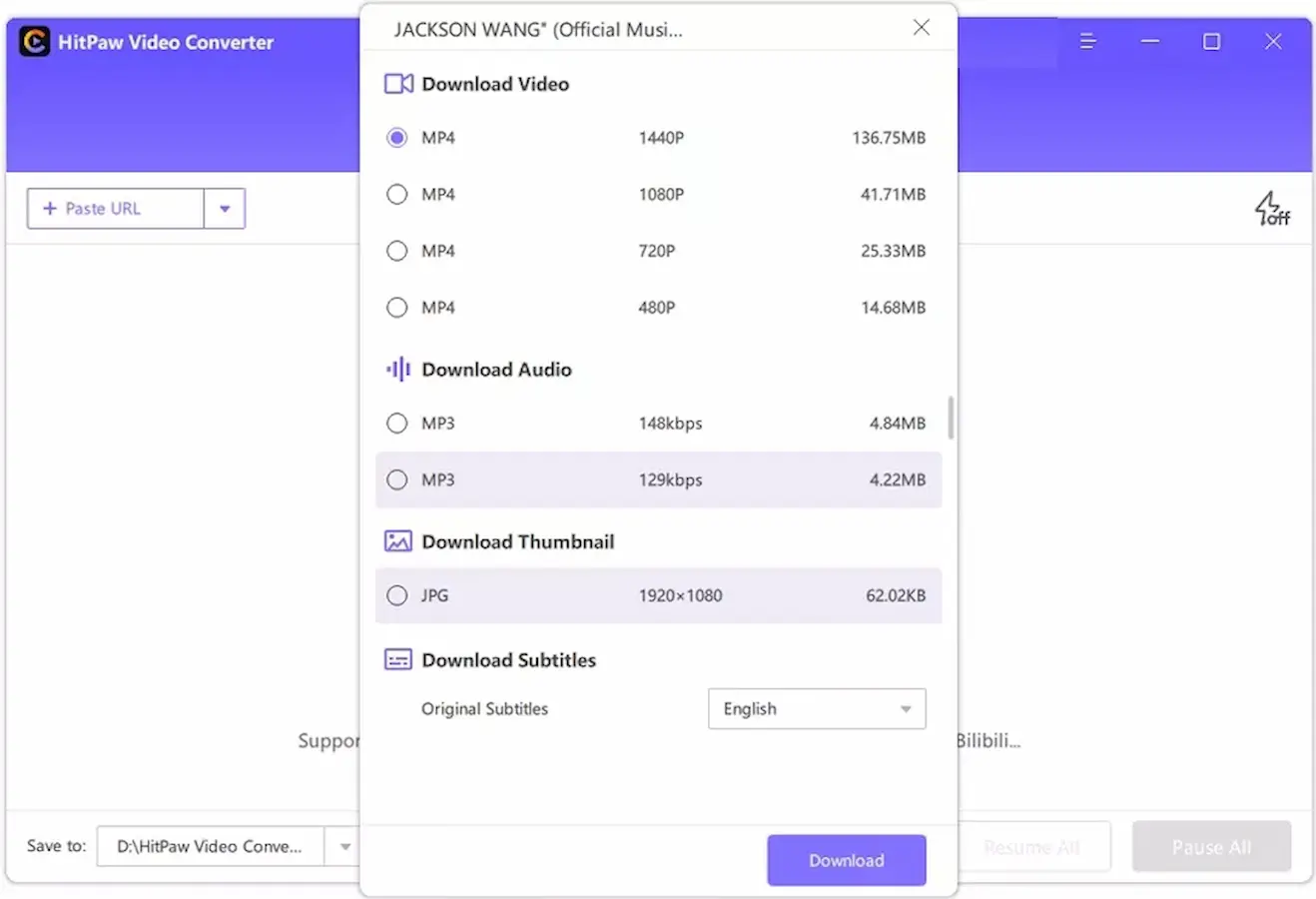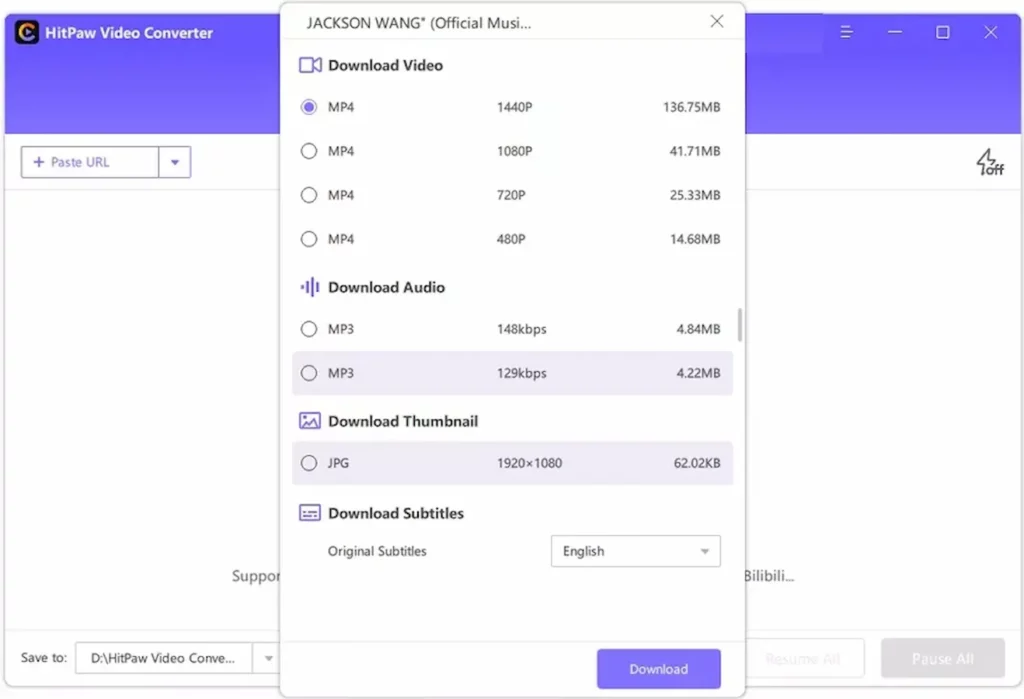 Step 4. Finally, import the downloaded videos, choose OGG format under the Audio tab, and click Convert All.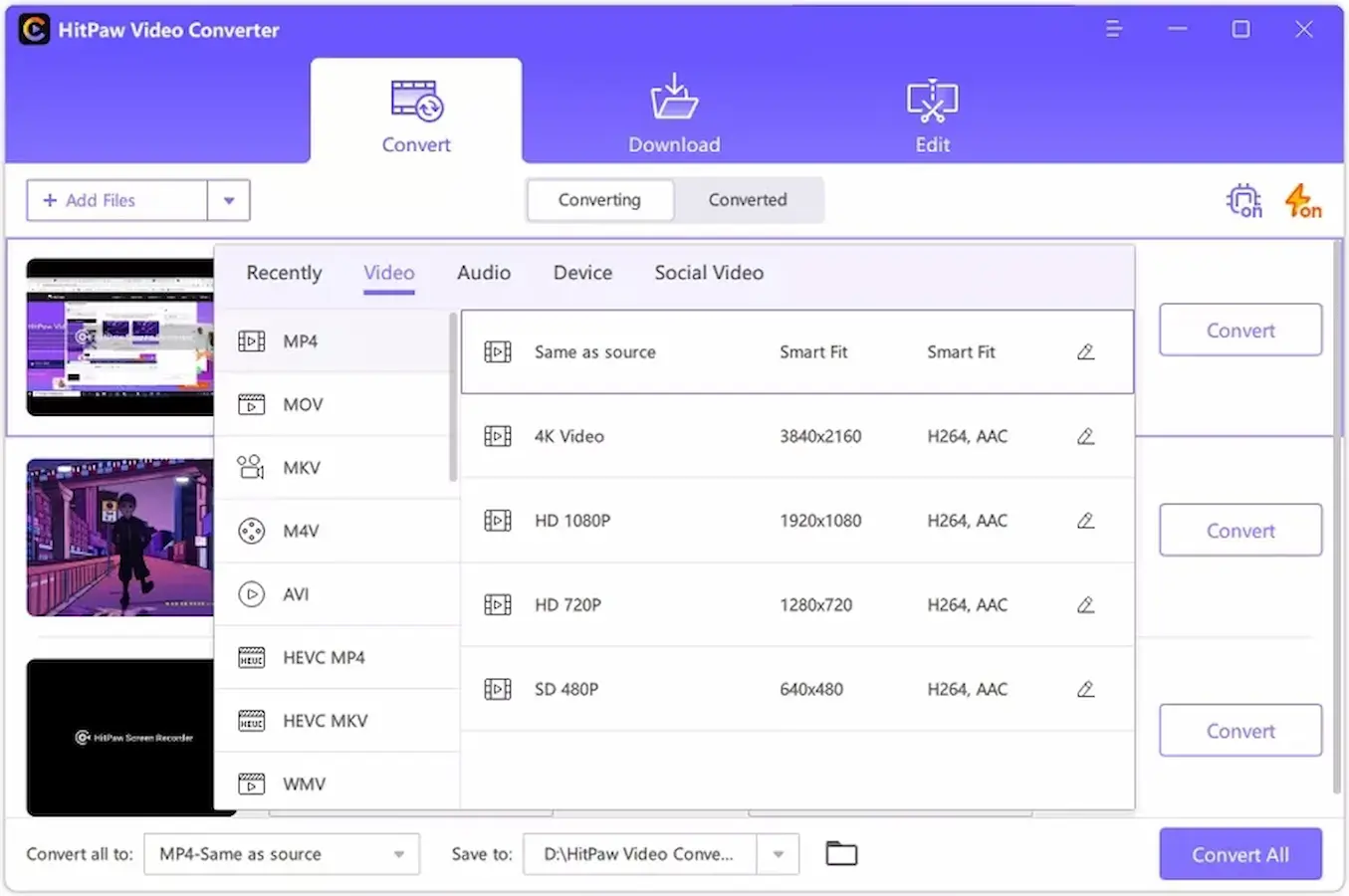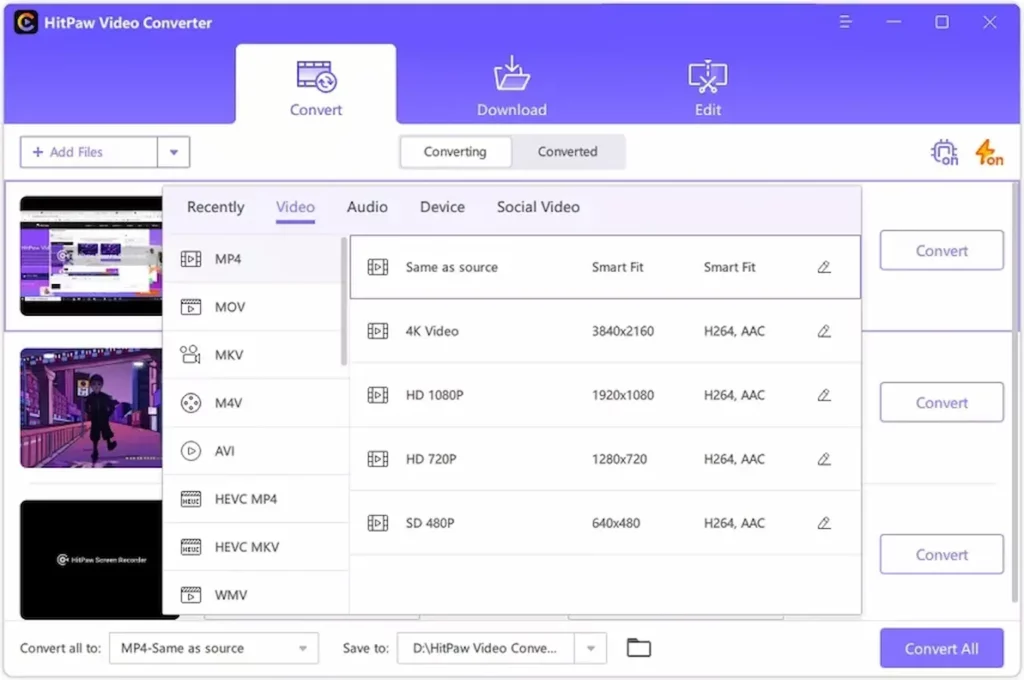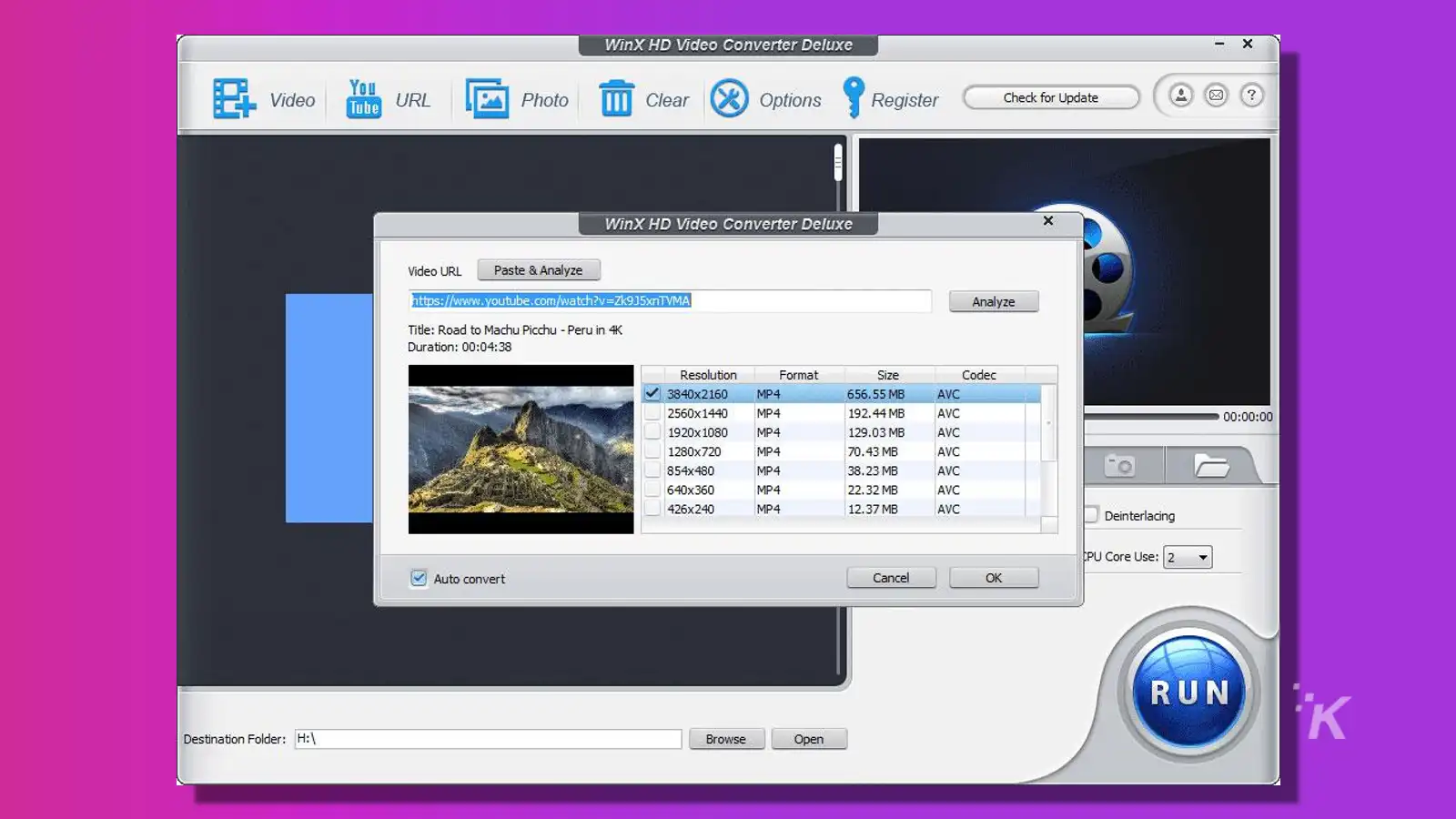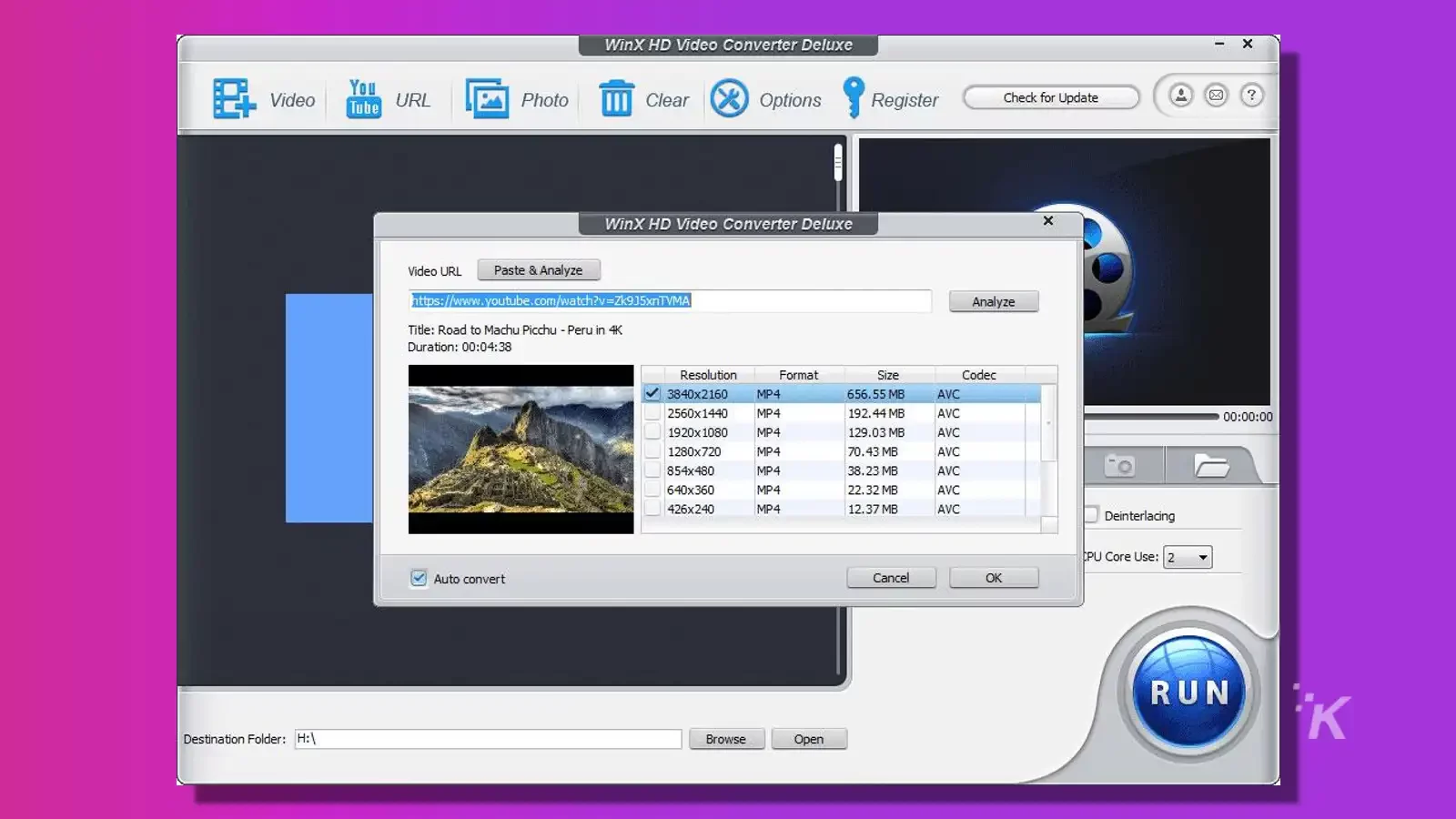 WinX Video Converter is another YouTube to OGG converter that offers a ton of value. This program is versatile, and you can proceed with your video conversion without trouble.
It works by grabbing YouTube videos and converting them into OGG format and other audio formats like AAC, MP3, FLAC, and WAV lossless audio – all in one place.
If you don't want to convert the entire video, you can access a built-in video trimming tool that helps you extract just the part you need.
Besides, WinX Video Converter ensures that every video is converted into the highest available quality within the shortest time possible.
Even better, it supports saving videos and audio from TikTok, Facebook, Dailymotion, and 1000+ other services.
Without further ado, let's check out how to convert YouTube to OGG easily:
Step 1. Download and install WinX Video Converter. Open it and click the YouTube URL button.
Step 2. Copy the YouTube URL and click "Paste & Analyze" to load the video details.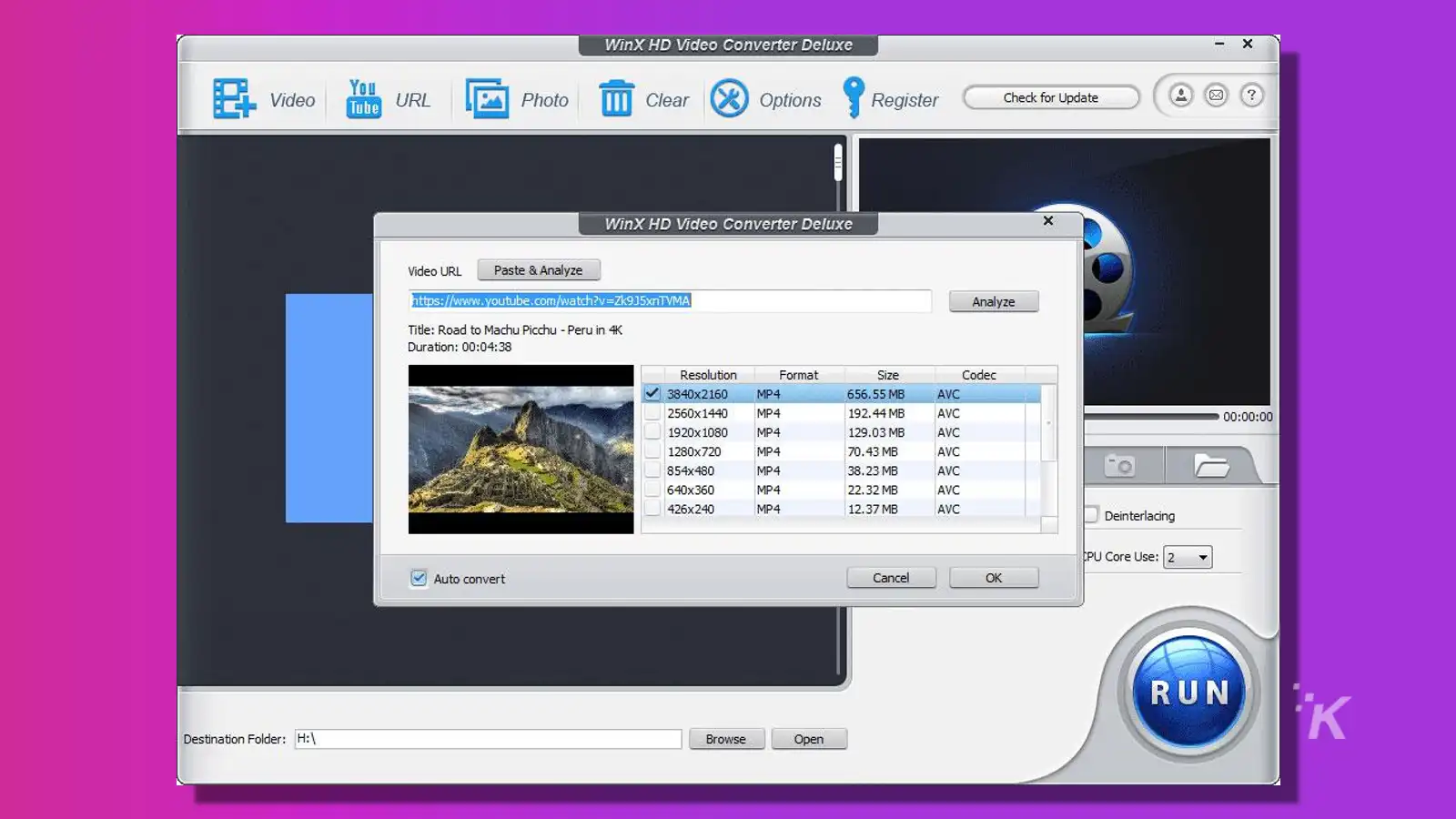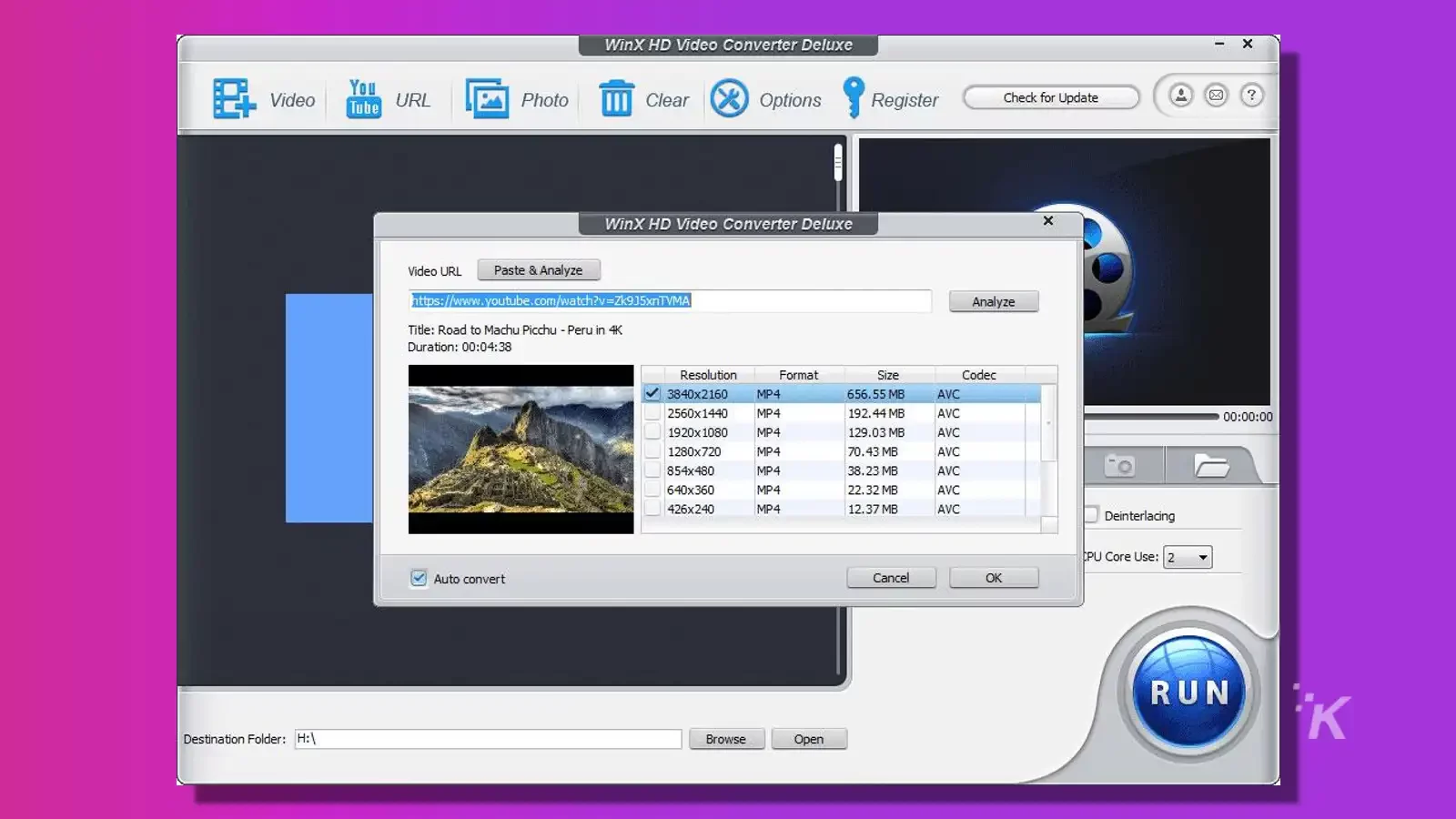 Step 3. Select one of the loaded results as the output format, and make sure the "Auto convert" box is ticked on.
Step 4. The downloaded YouTube video will automatically load to the built-in video converting tool. Click on the "Output Profile" button, tap "to music," select OGG as the output, and click on the "OK" button.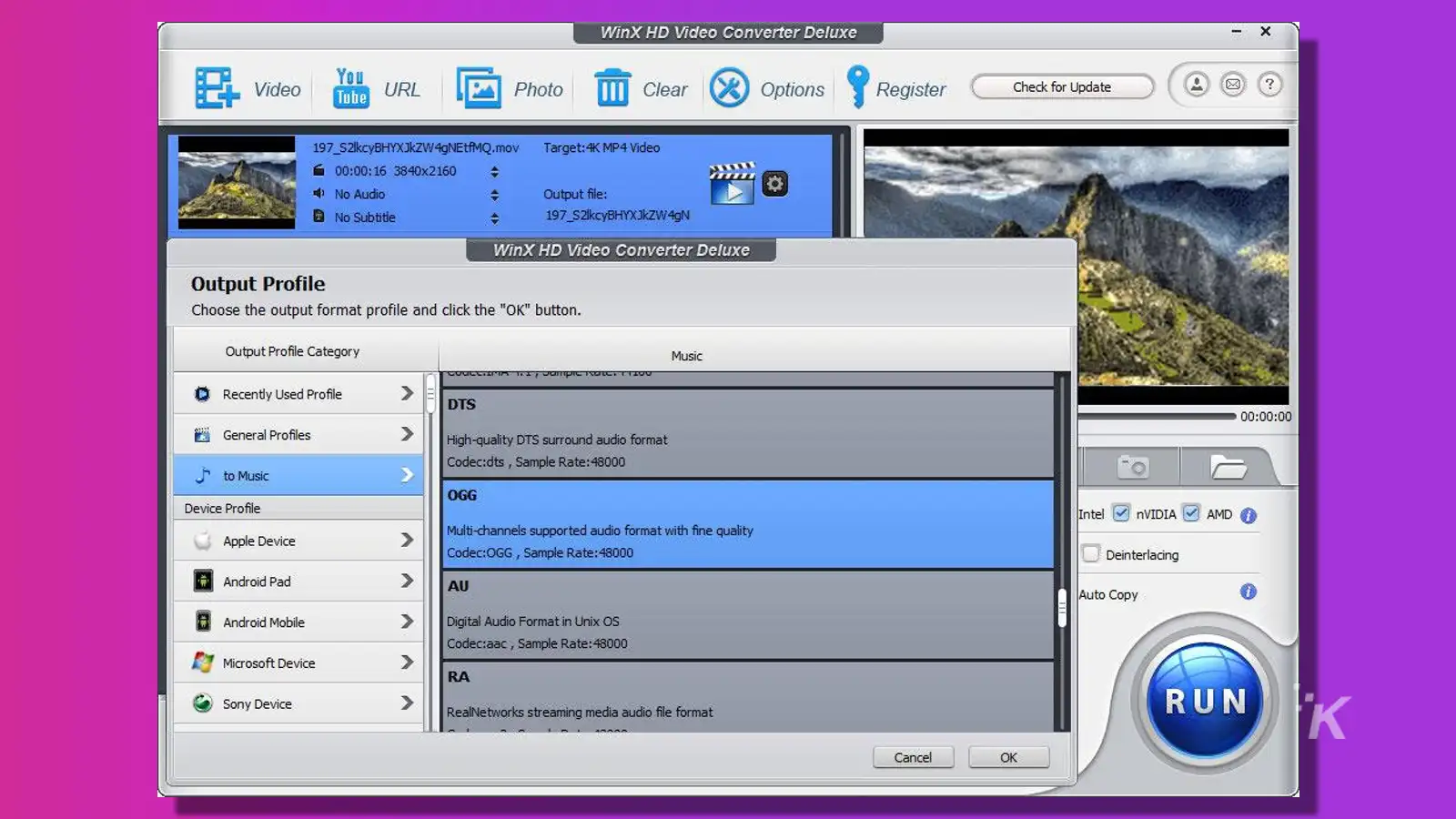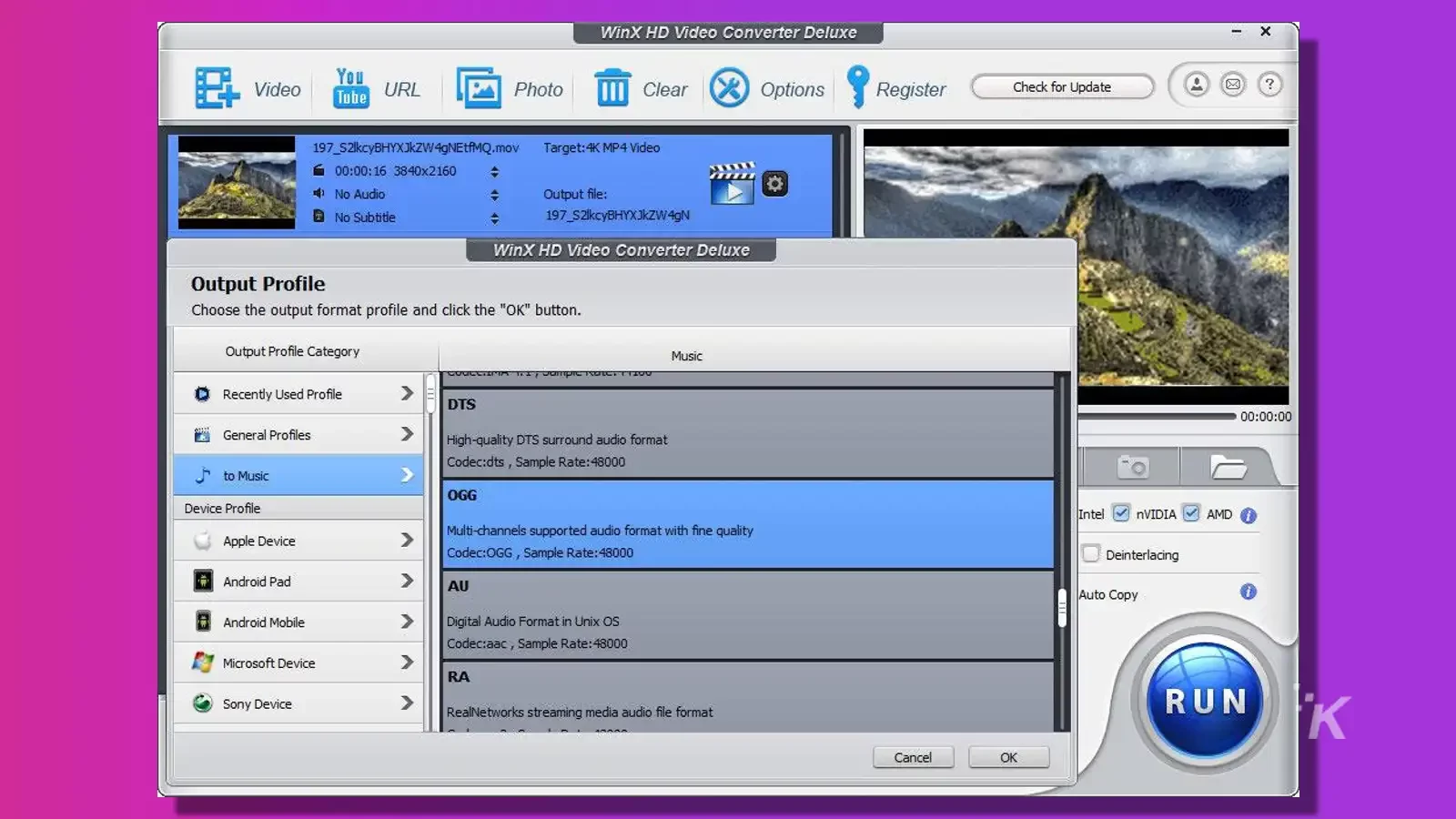 Step 5. Hit the "RUN" button and wait. The conversion will be finished in a very short time.
CoConvert
A top-ranked YouTube to OGG converter online that promises a fast and simple procedure to convert YouTube videos.
This tool comes with its own built-in browser to let you browse YouTube videos and download them.
One of its main features is downloading 20 YouTube videos to OGG in one go. Without any installation, you can get started with this tool.
Aside from OGG, you can also convert YouTube videos to other file formats such as OGG, MP3, M4A, AAC, FLAC, OPUS, WAV, WEBM, and MP4
Expect high-quality downloads with tons of customization options. However, the downloading speed is quite slower than what it claims.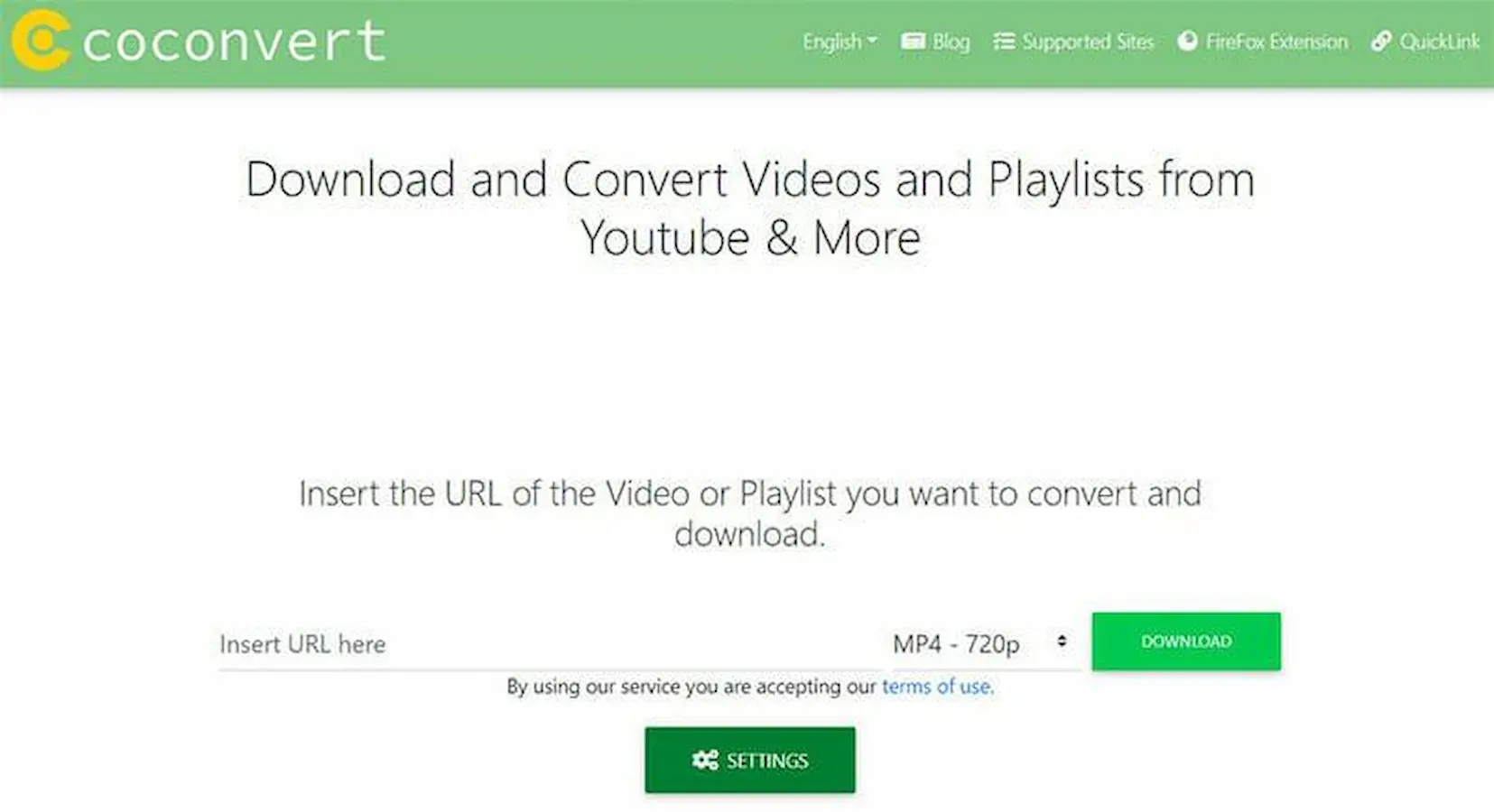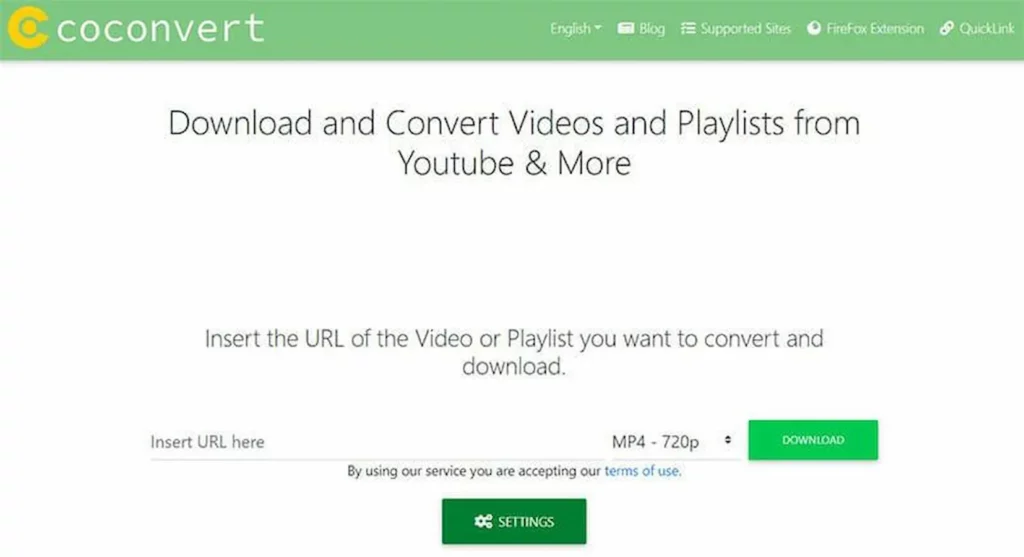 Here's how to convert YouTube videos:
Step 1. Head to its official website.
Step 2. Paste the YouTube URL link in the search box. Select the output format as OGG, and hit Download.
Step 3. Wait until the process is completed.
Ontiva
Ontiva is ideal for users who want to convert YouTube to OGG quickly. The primary function of this website is to convert YouTube clips to MP3.
But thanks to its advanced conversion technology, Ontiva is also a handy OGG converter. Users can convert a single clip as well as the whole playlist simultaneously.
Plus, it has a built-in editor that allows you to cut, crop, or clip videos before downloading them.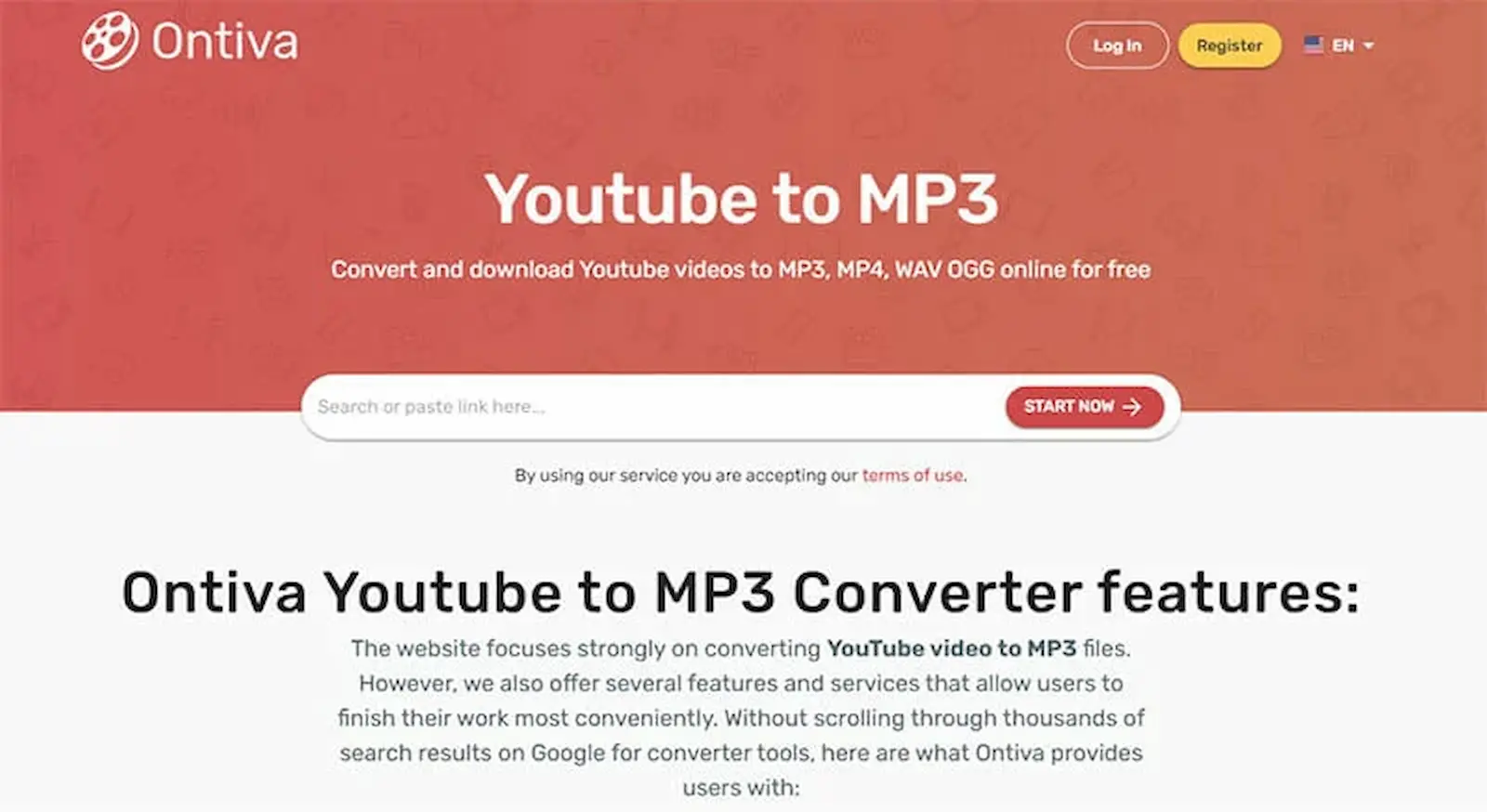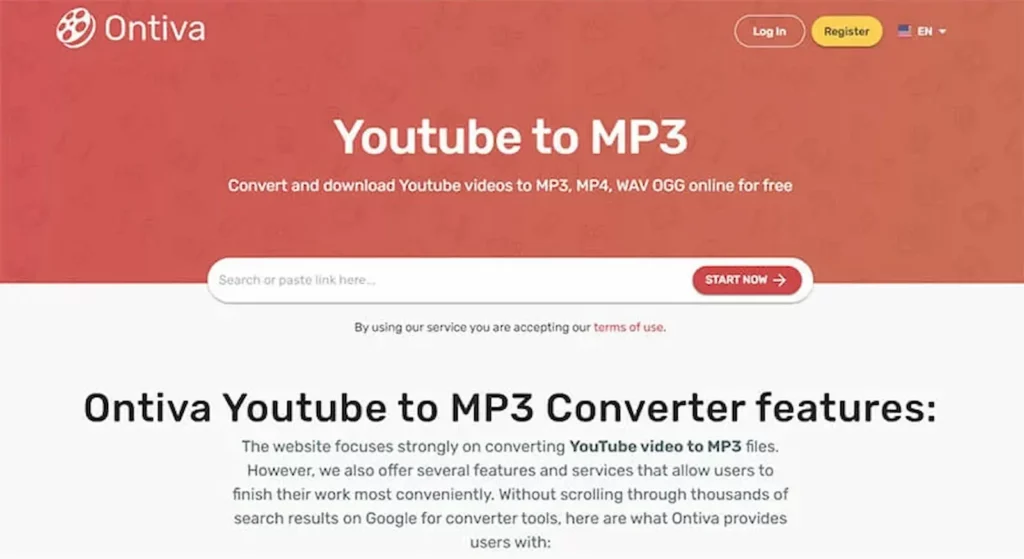 Using Ontiva is as easy as it can get. Follow the below steps to convert YouTube to OGG:
Step 1. Head to Ontiva and paste the URL link of the YouTube video in the search box.
Step 2. Select the output format to OGG and hit Convert.
Step 3. The program will save the video in your preferred location.
Convertio
Another online program to convert YouTube Video to OGG effortlessly. It works on all platforms and offers a quick procedure to save audio off YouTube videos.
The program claims to support 300 audio and video formats and doesn't require any registration.
In addition, it provides a built-in editor to cut, rotate, and flip on your file. You can also set advanced editing options like quality, aspect ratio, audio channel, and codec of your video.
But the biggest downside of Convertio is it cannot convert a file greater than 100MB in size. Plus, you need to download YouTube files first using another tool and then, convert them.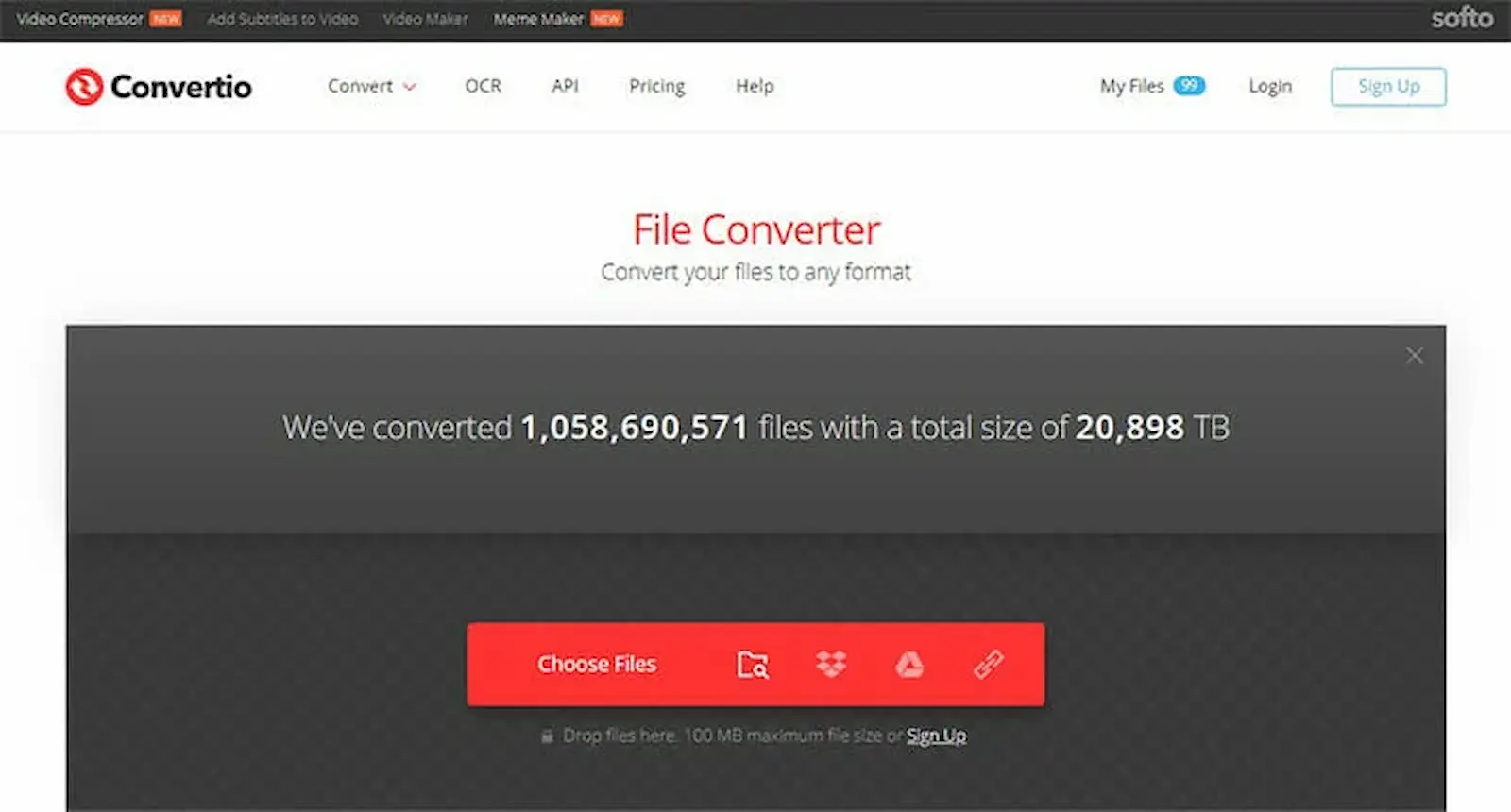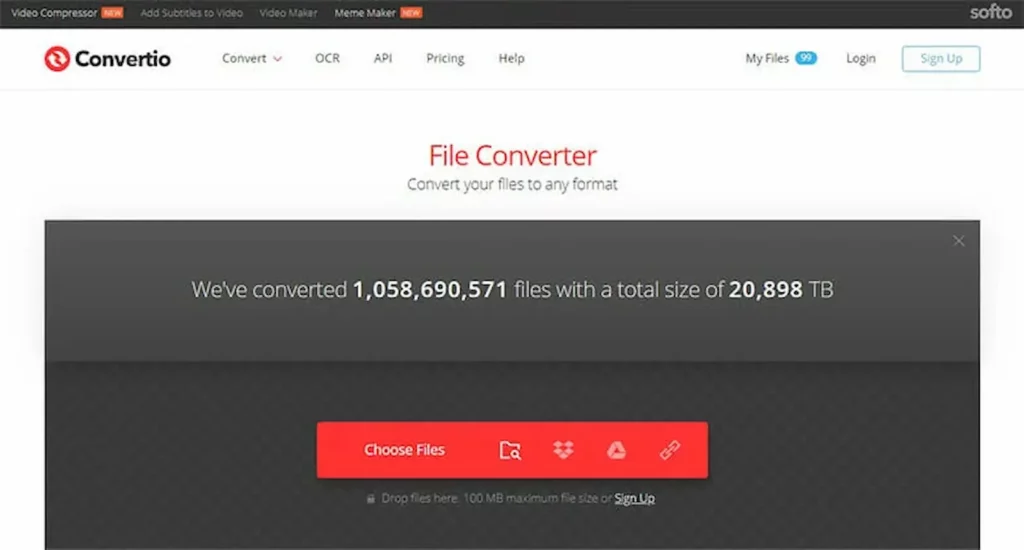 Step 1. From your web browser, navigate to Convertio.
Step 2. Click on "Choose Files" to import videos from your PC or smartphone.
Step 3. Then, select OGG as the output format and hit Convert. The program will quickly convert your video.


Loader.to
Just because this YouTube to OGG video converter is last on our list, it isn't less efficient than others. You can use it on any web browser without needing any prior signup or installation.
What's best about Loader.to is it directly converts YouTube videos into the OGG format. Also, it supports higher resolutions, including 720p.


Step 1. Head to the official website and paste the URL link in the corresponding box.
Step 2. Click on the drop-down arrow under Format and select "OGG."
Step 3. Hit Download to save the file on your device.
Conclusion:
To sum up, converting a YouTube video to OGG is easy as long as you're using the right tools.
This article has outlined some of the best YouTube to OGG converter programs that anyone can use with ease.
However, we strongly recommend you install HitPaw Video Converter to get the best possible results. It offers a simple and quick way to convert unlimited YouTube videos to OGG.
Have any thoughts on this? Let us know down below in the comments or carry the discussion over to our Twitter or Facebook.
Editors' Recommendations:
---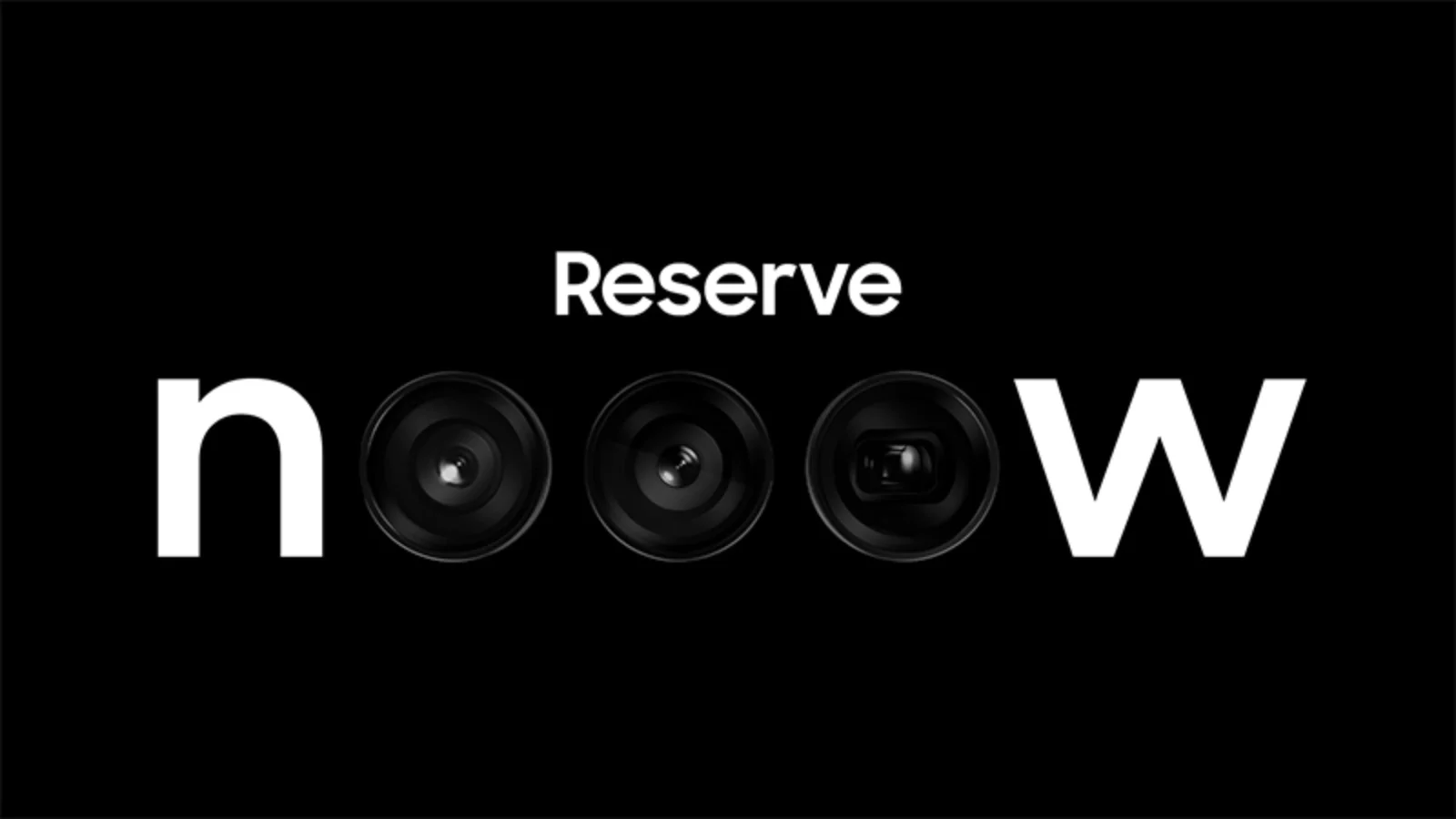 ---