Top 5 technology trends in the finance industry
Technology has always been the driving force behind change. When combined with rapidly-changing consumer needs, it has the potential to transform industries.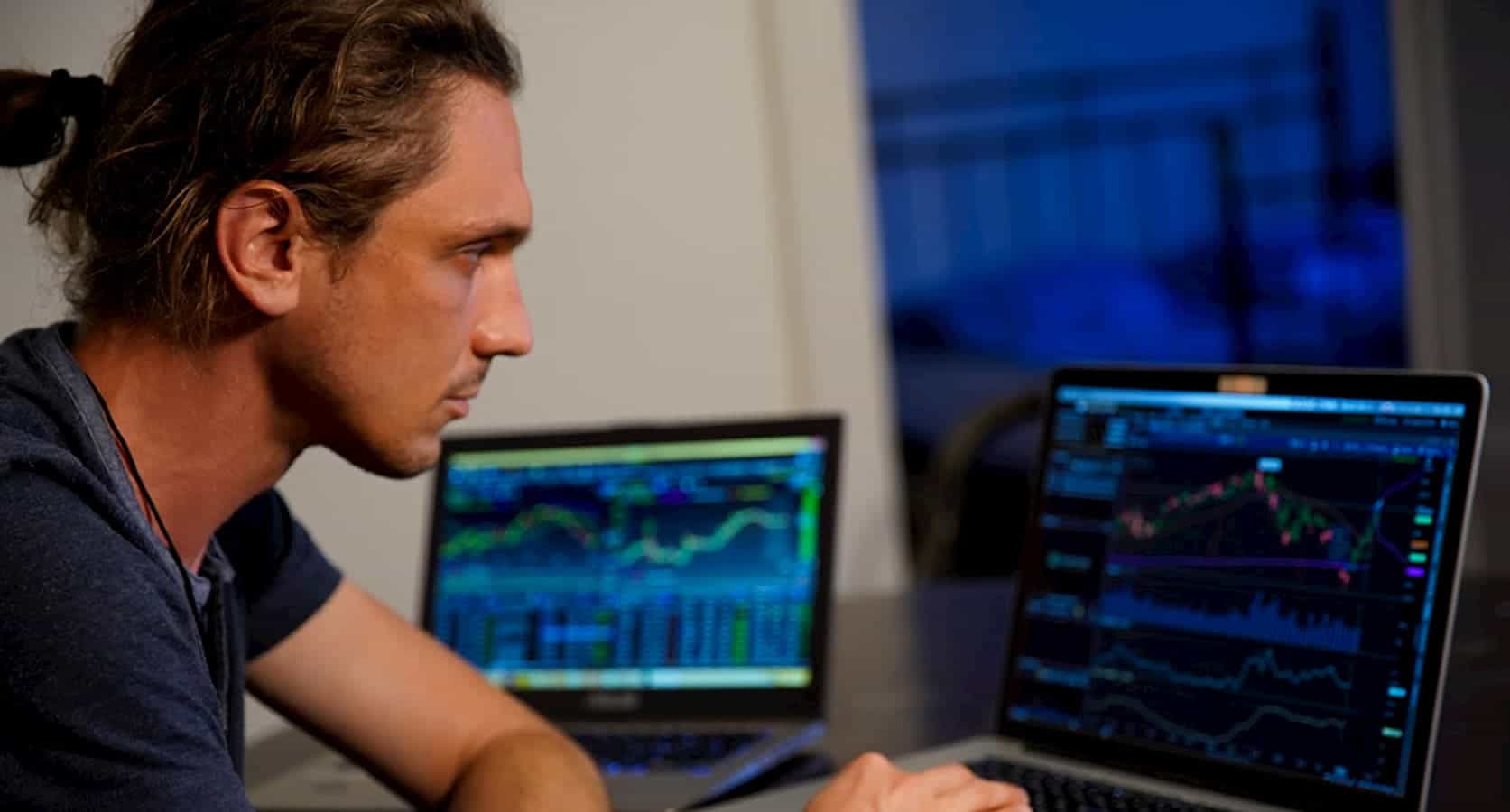 Today, we are using modern technologies more than ever: to communicate, perform daily tasks, and interact with the business. During the pandemic, more than half of all customers switched to online buying channels throughout the world. 
The digitalization of many products has accelerated by approximately 6 years due to COVID-19. It has shown how important it is to follow the trends in the technology industry and adapt them. Before the pandemic, remote working would take a year to be set up but it took only days at the height of the pandemic when companies had no other choice but to digitize.
The benefits for both customers and employees are obvious, and the trend of remote work is here to stay. Let's discuss the top 5 trends that sneaked into the financial sphere.
Trend 1: cloud data management
Cloud computing is a digital service that gives access to storage and applications. Companies like Microsoft, Apple, Google, and Amazon have their cloud infrastructure that works best with their own products. OneDrive was designed for Microsoft products. Amazon Cloud Drive works best with Amazon Prime and Fire devices.
Google Drive excels with Chrome and Chromebook, and iCloud works with iOS or MacOS devices. Once you buy a device, you are typically given some storage for free. However, a customer can use one device and another company's cloud provider. There are also storage providers such as Box and Dropbox that are easy to set up and work across all devices. They even offer some free storage space.
The interest in cloud products has been around for a long time, but many investors have not exploited their possibilities to the fullest. In 2021, this trend is accelerating. Companies will start using Snowflake, Amazon Redshift, or Microsoft's Azure Data Explorer, as well as paying increased attention to services like Matillion. These provide high-storage capacity measured in exabytes (1 billion GB).
Trend 2: search analytics
Google Search is great for everyday use. But for big companies from various fields, including finance, it is more beneficial to utilize the products that provide a single point of access for all corporate data. Examples are ThoughtSpot and Coveo.
ThoughtSpot is a business intelligence company in Sunnyvale, California founded by Silicon Valley executives in 2012. It solves real-world business problems for companies and sorts out supply chain data and customer interactions. It has an office in London as well.
Coveo was founded in 2005 in Quebec, Canada. It aimed at connecting knowledge bases, website access, and catalogs in a centralized cloud for easier access. Their goal is to incorporate artificial intelligence (AI) in business operations and help both small companies and tech giants.
Trend 3: use of artificial intelligence
Artificial intelligence turns many of our routine workflows into simple tasks, sending notifications and thereby reducing human errors. This gives time to be invested in other strategic operations and increases effectiveness. 
This technology has found application in the financial sector, in particular. Many FinTech startups have grown significantly thanks to self-service and staff reduction. Not only does it reduce input errors and costs for the company but also provides easier access to customers and better time management. AI implements predictive sales, offers alternatives to traditional points of sale, and ensures overall financial health for customers.
Trend 4: bank & FinTech collaborations
Nowadays, we have a close partnership between financial technology services (FinTech) and banks, such as Bank of America and Zelle, Barclays and Flux, and Royal Bank of Canada and Extend, to name a few. Customers not only receive technological improvements, increase financial security and faster access but also innovations in every aspect of their financial planning. These collaborations offer the most benefits for everybody involved.
Banks today offer their own financial products based on FinTech services to enjoy greater trust in tech companies, which, in turn, means more customers.
FinTech is presenting itself as the future of banking, building a whole new category of financial services. FinTech firms can grow more quickly, capitalize more easily, reduce costs, and increase their customer base.
Trend 5: blockchain
Blockchain is secure and fast. Everybody involved confirms a payment, and it can't be reversed. Both parties can trace the transaction, which reduces errors and hacking. Blockchain is very hard to hack into and is therefore applied in the financial sector.
It encrypts each cryptocurrency (e.g. Ethereum) transaction and the data sent. It is one of the safest ways to track monetary transactions. Even reputable financial institutions, such as Goldman Sachs and JPMorgan, have begun to consider integrating it into their systems. They also offer blockchain investment opportunities to all of their customers.
Conclusion
There are various trends in the financial industry, including cloud storage, AI, FinTech and bank collaborations, and blockchain technologies. These bring about changes and make our lives much easier, which is why everyone should know about them to make a personal and business profit.
Have any thoughts on this? Let us know down below in the comments or carry the discussion over to our Twitter or Facebook.
Editors' Recommendations: