Top 5 ways to make the most out of your field service software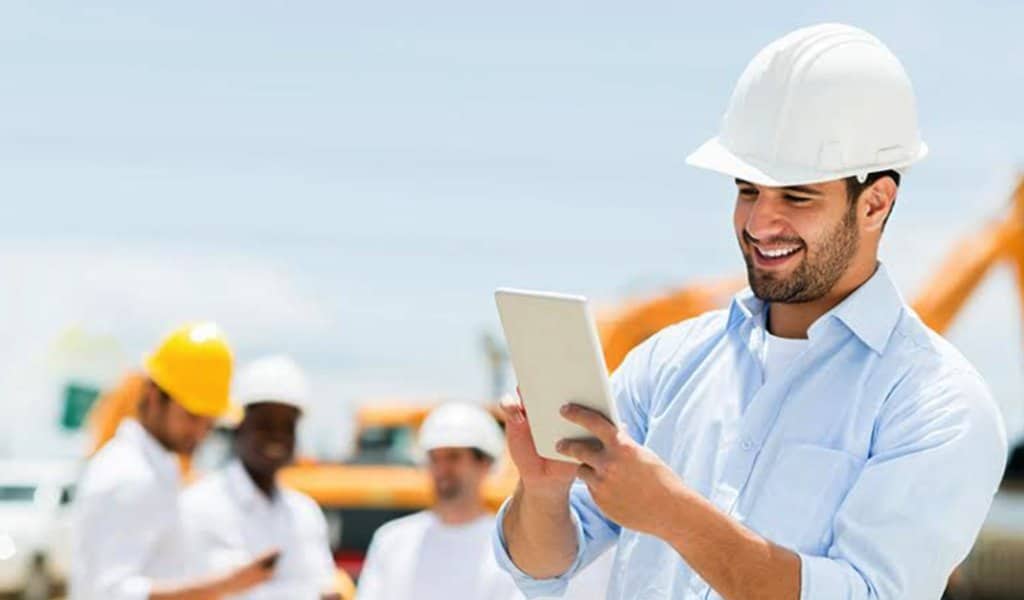 Every business startup needs some investment in order to be successful and same is the case with the FSMS, the Field Service Management Software, it is just like an investment that you make in your business in order to achieve high potentials and maximize those potentials to a level that they benefit you more than you invest! Now, every time we hear the word "investment" we are always waiting for what comes after it and the benefits it comes with and with the Field Service Software we assure you that if you use all its capabilities properly and utilize it to the maximum extent, then you definitely will get huge profit out of it!
Now, firstly we would explain you a bit about the software and where it is used and for what purpose so that you can understand it more clearly and then use it accordingly.
Field Service Software
The Field Service Software is basically the software that allows you to coordinate your field operation through a mobile workforce. This software works on the cloud-based platform and here you can manage everything related to your field operations, from scheduling orders to dispatching agents and then tracking the job status and the location of the vehicle, here you can manage it all  on your mobile device.
Now the companies and industries that mostly use this system are the waste management ones, utilities, public sector transportation, telecommunication and home healthcare too.
Now let's have a look at the benefits that this amazing software comes with.
Workforce Management and Visibility
The very first and undeniable benefit that the FSS comes with is that the managers and the customers both can keep a check on their vehicle/services by using the tracking option of this software. All of this then leads to better and improved accountability. Furthermore, the team can also manage the unexpected problems and delays of vehicles and make certain arrangements accordingly.
Less paperwork and manual data entry
With the Field Service Software, you can get rid of the paperwork and manual data entries, your agents can record all the information of their logging hours, proof of completing services and other necessities while they are still in the field. The reason why this is better and feasible is that this way you can have accuracy and security of future audits.
It Helps Boosting Revenue
We all know that every customer demands quick and quality services, adding the FSS to your business can boost up your revenue by 20% and your profitability can be boosted to about 18%. You might be wondering why is that so, well obviously with the FSS you are providing your customers with the facility to track their orders and know when and at what time will the orders be delivered which is a plus point and that way you can attract more customers too!
Here are the top 5 ways to make the most out of your field service software:
Dispatch Orders Electronically
Instead of using phone calls to dispatch orders, use electronic way to dispatch orders. The reason why you should switch from paper work and phone calls to the electronic way is that your technicians need more time to work and they must build a good relationship with the customers in order to increase and promote your business. The only thing that you must keep in mind to use this function effectively is that you have to strike a balance between affording service techs autonomy and providing them a proper direction.
The Mobile tracking facility
The access to history and the mobile tracking facility available in the FSS is another blessing that you have and it can benefit you in a lot of ways. You can track your technicians and check if they are working and meeting the schedules properly or not and the access history can help your technicians see their maintenance history while they are working on the field. You must keep one thing in mind that your clients will be really pleased to see where their technician is and when is he expected to arrive. Ultimately all of this will lead to more customers and more customers are going to increase your revenue.
Accelerate your Payment cycle
If you are getting your payments quite late then you must know this that it will have a negative impact on your overall business. But if you have invested in FSS then you must know that you can make your payment cycle, electronic. It's simple, after a work order gets placed, your customer will immediately receive the invoice electronically after the work is completed and hence that way your payment cycle will be faster through this order to cash automation!
Simple Scheduling
With the FSS, you can now easily handle the orders and service requests, this will lead you to a successful business. If you are operating your services manually without the Field Service Software then get ready to face issues and delays in your delivery because it is just not an easy task to handle all the services and management all by yourself which is why the Field Service Software is here to make things easier for you, you just must use it properly and efficiently. You can easily schedule the tasks electronically and then monitor them too whether they are completed or not. This will save you a lot of time and again it will simplify your business to a whole another level!
Improve Customer Communication
If you really want to make take the success of your business to a whole new level then consider the Field Service program that comes with a customer portal and mobile apps for customers. You see, after you have completed a task for your client and if he is satisfied then he would communicate with you more often for further tasks and it will then result in more business. So, make the satisfaction of your customer as your priority and improve your communication with them by providing them service alerts and other feedback options!
Above are the few tips that can help you improve your business and it is a fact that people who have been using the FSS are quite successful in their dealings and their revenues along with their sales have increased to quite an impressive point! So, don't wait anymore and search for the best Field Service Software for your business, a little investment in the start can lead you to a lot of benefits and huge profits which is the beauty of this software!