Top 6 software developer communities to follow in 2023
One can increase their programming knowledge by joining online forums and communities.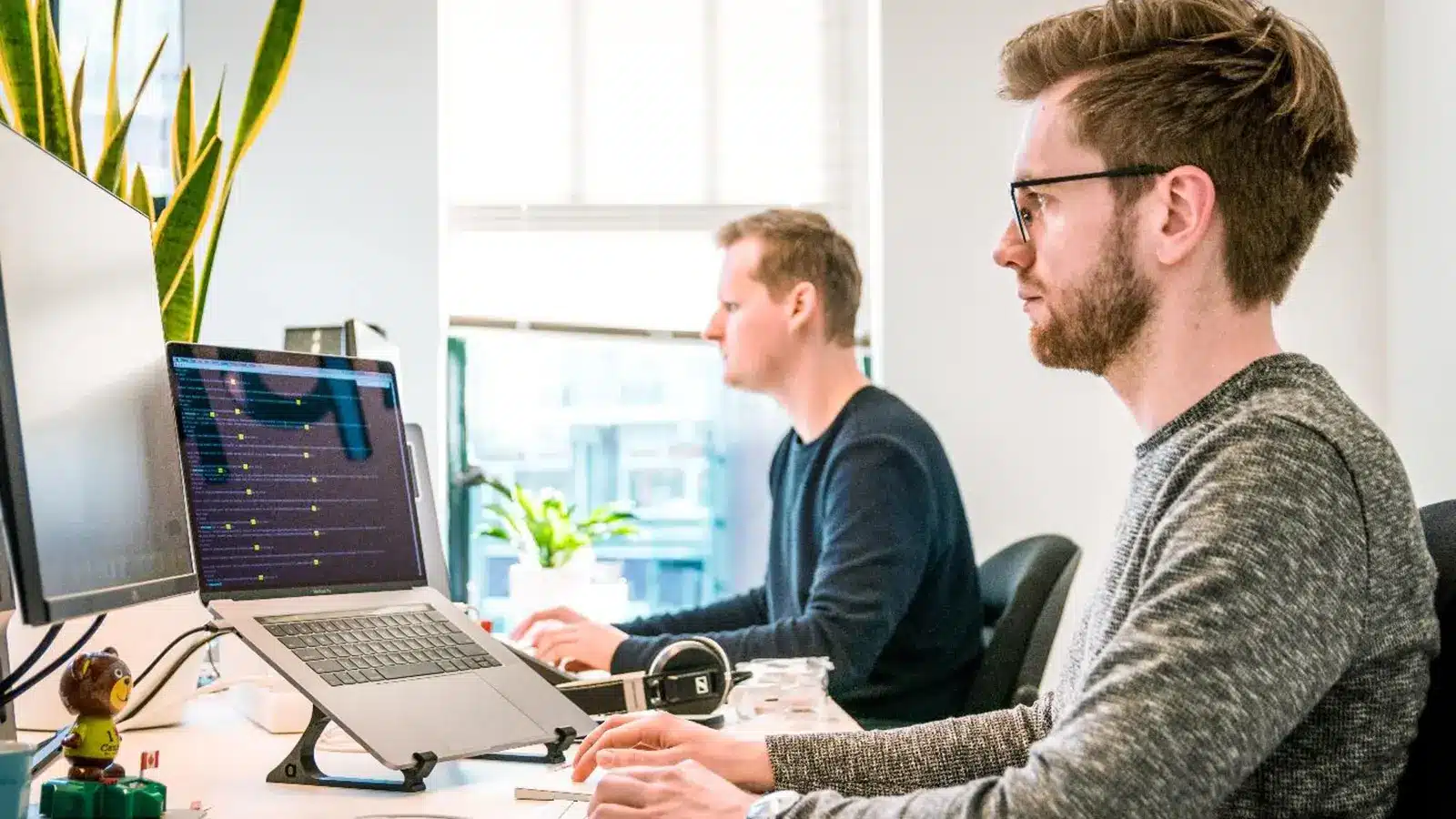 Success in the challenging software development world requires some support system, which is practically impossible without one.
With so many popular languages, libraries, frameworks, and tools to choose from, having someone to guide or teach you will significantly boost your chances of succeeding in this sector.
Communities enable developers to connect with people in the industry who have had similar experiences, mistakes, and achievements.
Below is a list of a handful of the top 6 software developer communities to follow in 2023.
What is the software developer community?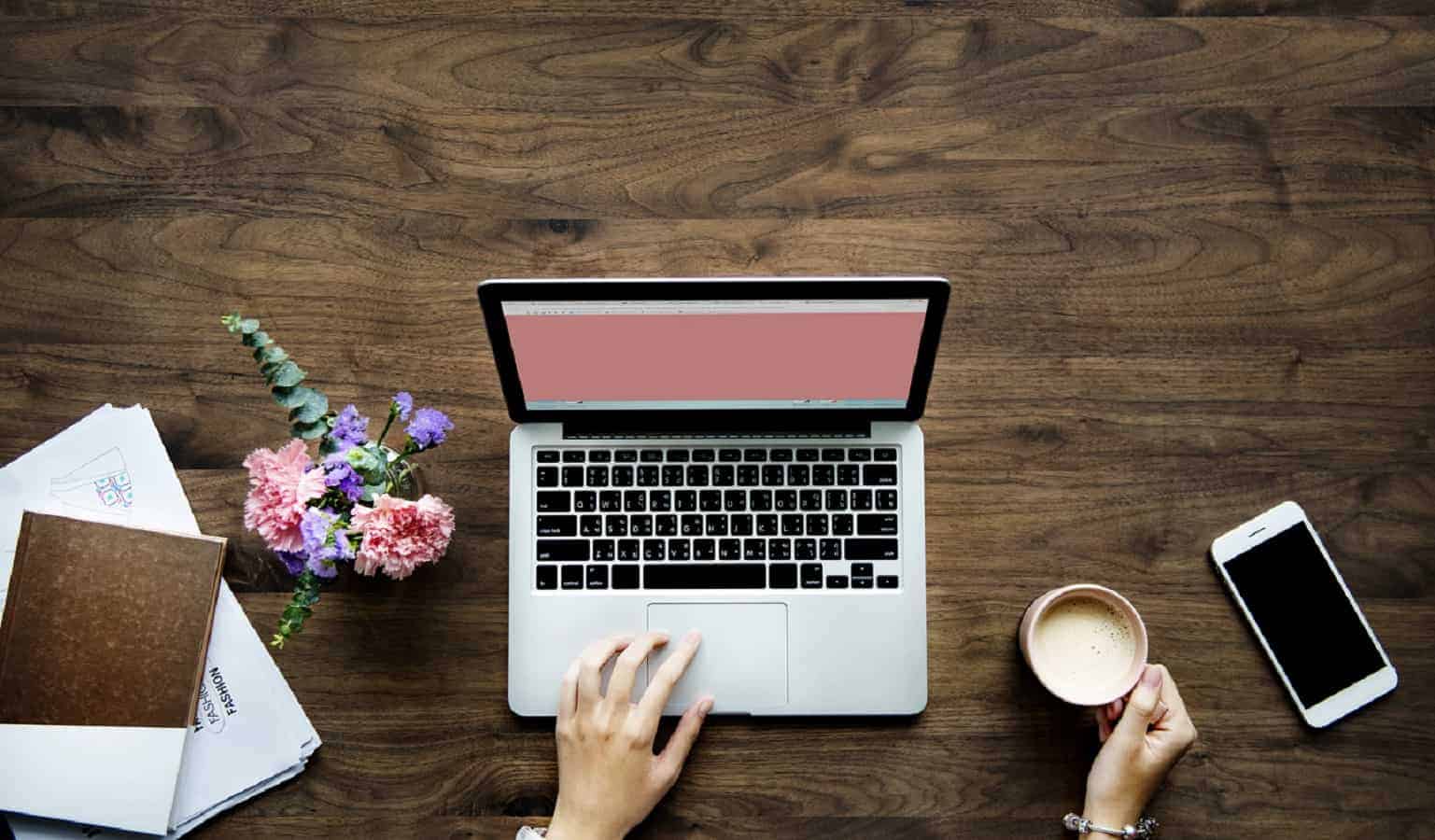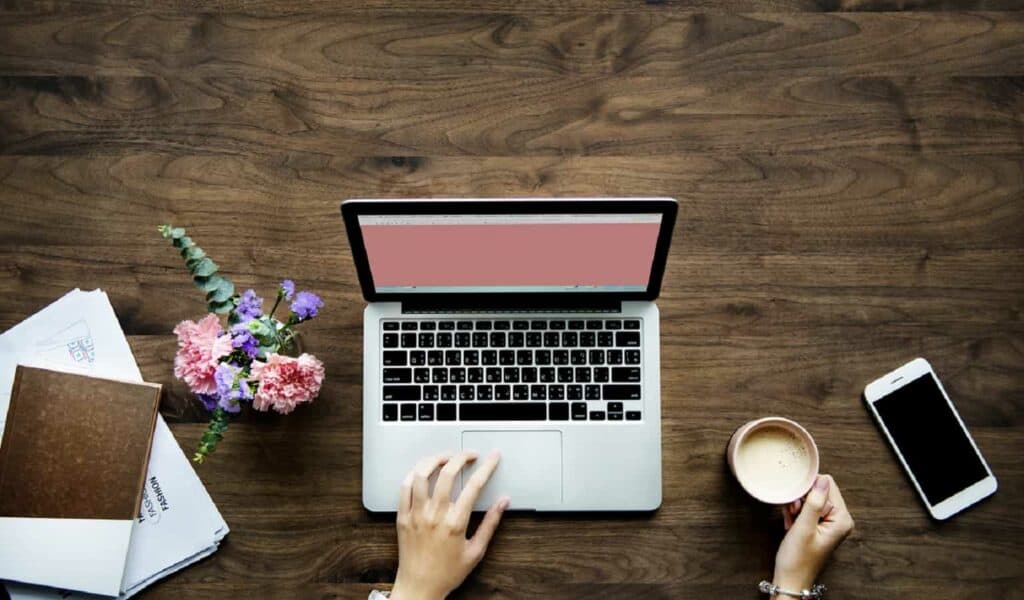 Developer communities are marketing channels in which developers, programmers, and others involved in developing computing software and applications are most likely to engage in peer-to-peer interactions and genuine involvement.
Stack Overflow, Github, Apple Developers Forum, JavaScript, and Devhubby.com are more visible in 2023.
Still, large communities, groups on social media, Twitter networks, or more niche areas, including IoT World Now, are more involved and focused. Participating in a developer community is key to establishing any developer marketing program.
Aside from providing a forum for direct communication with your developer consumers, a developer community is an excellent channel for inviting people to join in more participatory developer relations events like workshops and webinars.
Top 6 software developer communities in 2023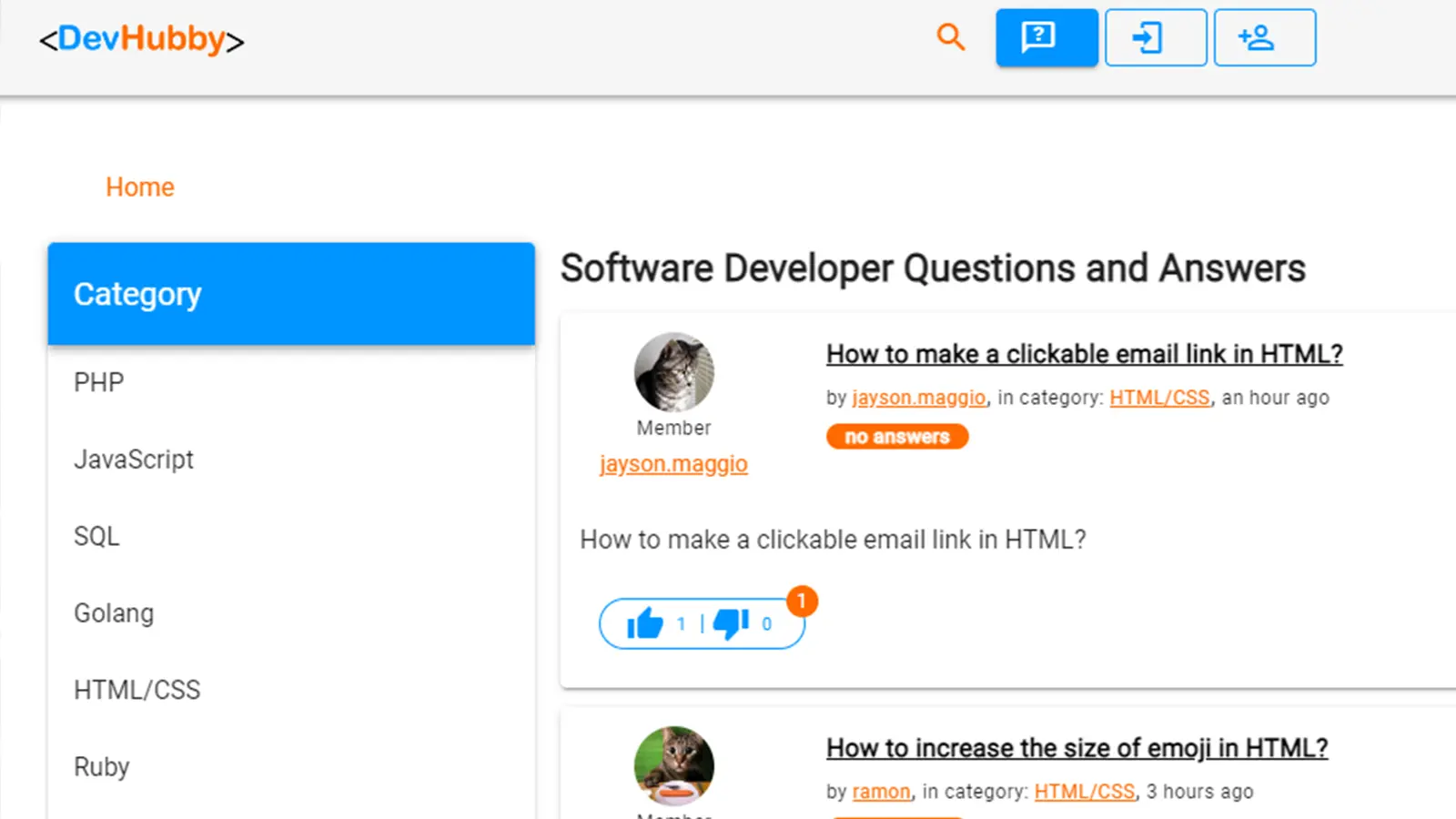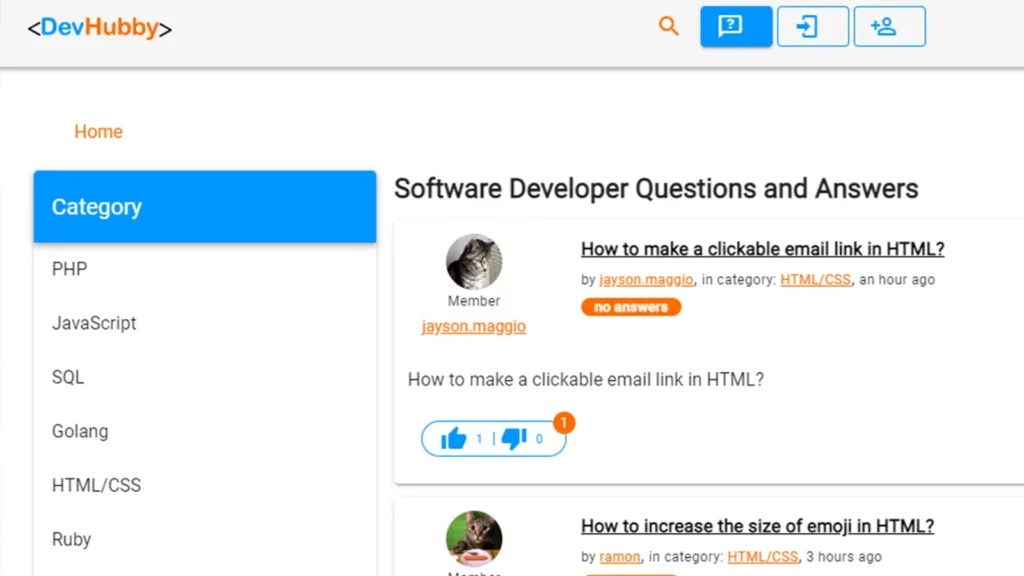 The only platform that offers automated instruction for new programmers is Devhubby. Here, users can submit questions to software that analyses their code and gives suggestions for the following steps.
Developers create the website for programmers. It's a great way to obtain answers from a knowledgeable developer without having to do a web search.
Additionally, users can publish problems for other developers to help them resolve.
Devhubby also offers comprehensive information and tutorials for studying Golang, as well as courses in related subjects (such as SQL via MySQL from Golang and hash password in Golang ).
The application may also look up information already on the Internet and respond with the optimal method any programmer may have found.
Additionally, developers have several options if they become stuck trying to solve a problem. This creates a community for learning and coding that is hard to find on other platforms in 2023.
GitHub is a free and open-source transcription control framework. Different version management systems, like Mercurial, CVS, and Subversion, are comparable to GitHub.
When programmers write code, it constantly evolves, with updated versions released before and after the first public release. These modifications are tracked by version control systems and stored in a centralized repository.
Programmers and developers can collaborate swiftly by obtaining a fresh copy of the program, modifying it, and publishing the updated version.
Any developer can examine, download, and contribute to these new enhancements held for 2023
Stack Exchange was created to replace the programming forum Experts-exchange at the time. Soon after, a similar website called "Server Fault," focusing on network administrators and terrific users, debuted.
Spolsky's company, Fog Creek Software, developed a beta version of the Stack Exchange due to the overwhelming interest in the idea of a website like this.
With this platform, you may create one on any subject in 2023. You had to make a monthly payment for it, of course.
Some people opposed it because they intended to utilize it but didn't want to set up, maintain, and administer a website on a server themselves.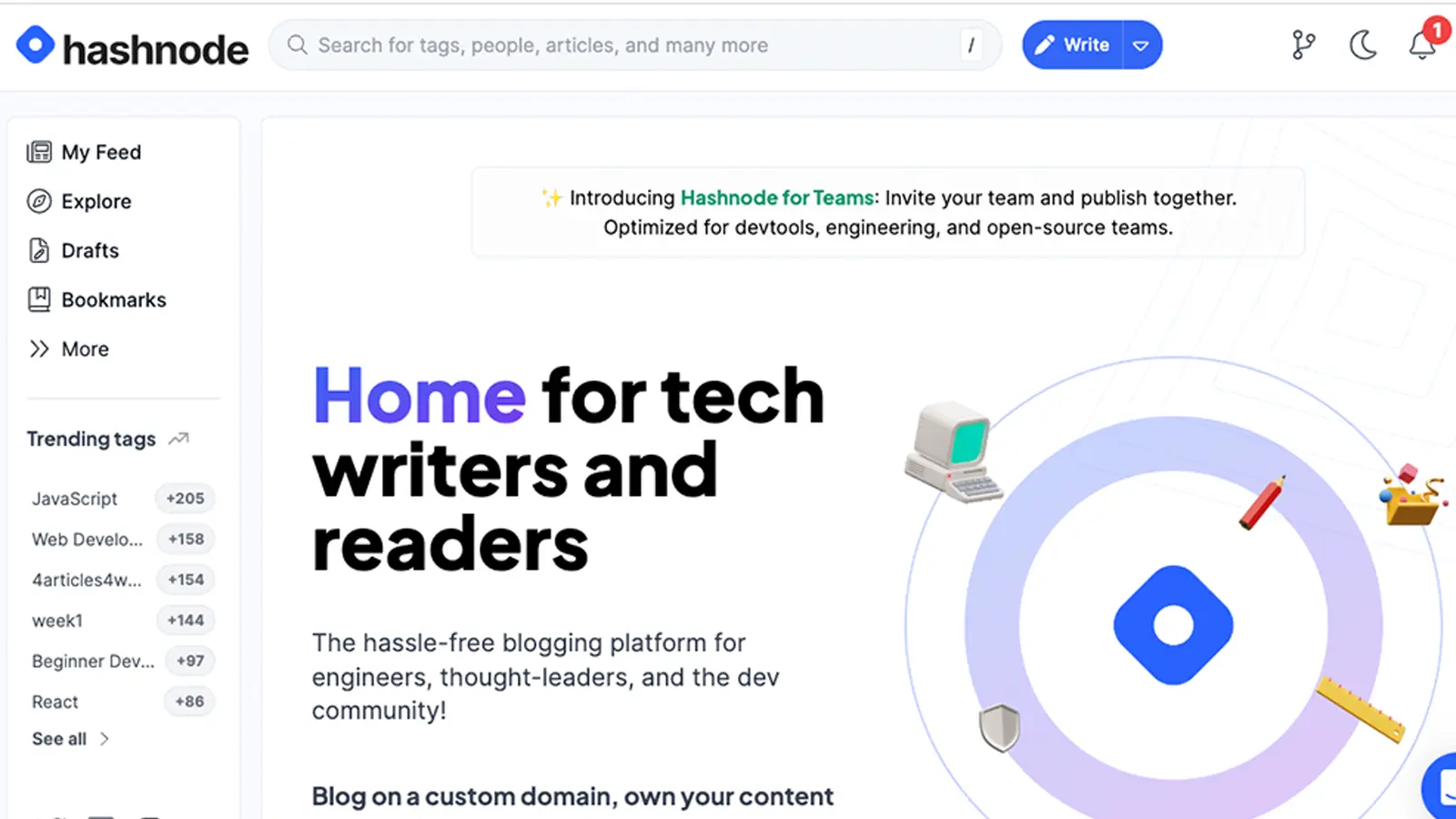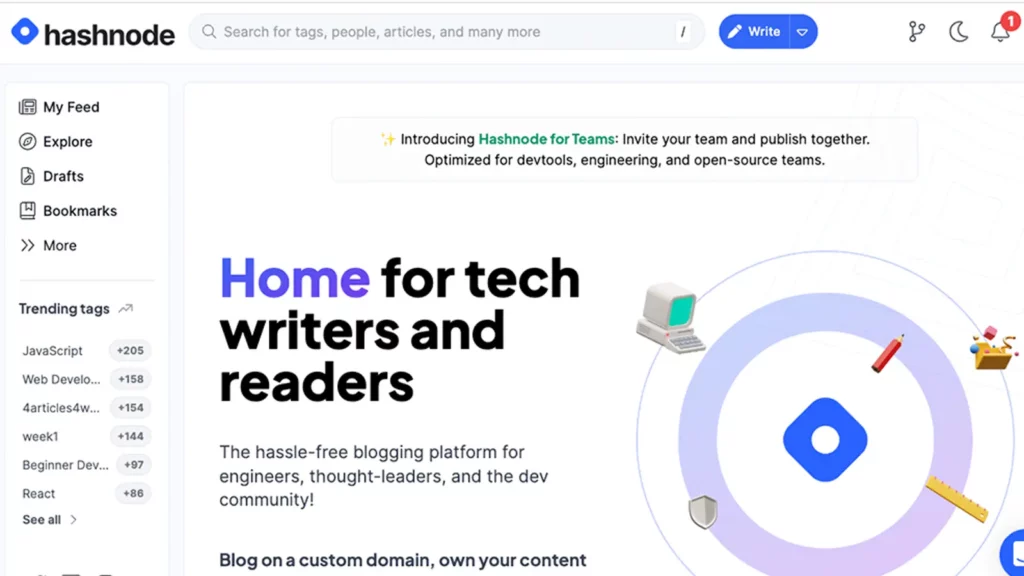 Hashnode is an international developer community and will be among the best in 2023. You can share your ideas, projects, and thoughts with others and respond to their queries.
It serves as a public forum for discussion with the global development community.
Here, you can post technical blogs or real development-related difficulties anonymously. For visibility, these blogs are distributed to everyone in the neighborhood.
Following authors and categories like "Java, React, JavaScript, Python, CSS," etc., is possible for registered users.
The Apple Developer Forums are an excellent resource for posting questions, exchanging expertise, and connecting with other programmers and Apple developers on various development issues.
The Apple Developers Forum is a community where programmers and coders may discuss development-related topics with other programmers and Apple experts.
The forum is open to everyone, but users must sign in using an Apple ID to post. Your reputation points, the number of concerns you've posted, and the proportion of your responses considered correct or suggested by Apple are all listed on your profile.
FreeCodeCamp is an entirely free coding learning and practice environment for 2023. You can learn to code with FreeCodeCamp by completing easy tasks, and upon completion, you'll receive a certificate.
Over 40,000 graduates have been employed by businesses including Apple, Microsoft, Amazon, and Spotify.
On the forum website FreeCodeCamp, millions of programmers from many nations discuss their opinions, problems, and learning experiences to become more knowledgeable.
Learning is aided by the countless publications, YouTube videos, interactive coding lessons, study groups, and discussion forums available online.
Conclusion
Since the Internet has connected everyone on the globe, nobody is very far away from sharing knowledge. Moreover, these online communities facilitate the creation of websites and computer programs.
One can increase their programming knowledge by joining online forums and communities.
For example, Devhubby is one of the most qualified and professional websites for help in projects, learning various C++ programs, and many other coding-related courses.
These are not merely groups; they are a family of people who respect one another's efforts, aid in their advancement and improve the study environment on the Internet in 2023.
Have any thoughts on this? Carry the discussion over to our Twitter or Facebook.
Editors' Recommendations: