Some of the best Android Auto and Apple CarPlay devices worthy of your cash
Looking for the best Android Auto and Apple CarPlay devices? We rounded up some of our favorites and the things you should look out for.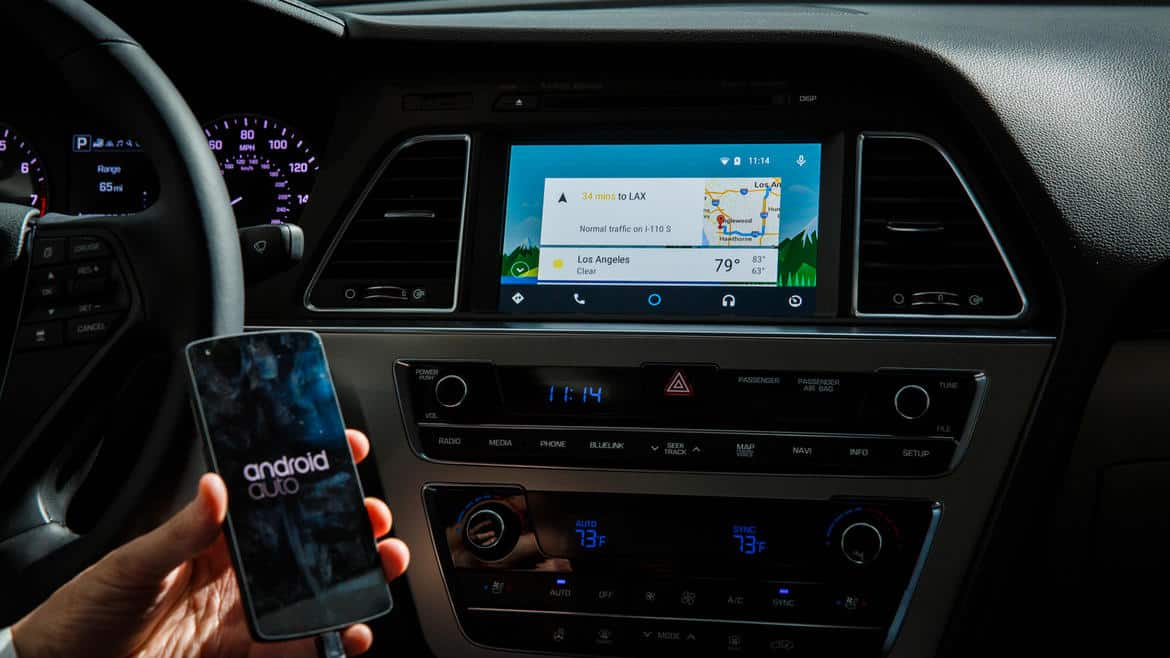 Technology is evolving every single day of every month. Every brand who loves to be a leader in the technology space needs to keep themselves updated with the newest gadgets and innovations. Recently, the automobile accessories industry decided to upgrade its technology by introducing stereo/sound systems that are gorgeous to look at, fit comfortably into the car, and are equipped with the latest Apple CarPlay/Android Auto head units.
These devices are designed to fit inside your dashboard and are equipped with various features that will support your smartphone, whether it's an Android or an Apple device. One thing to keep in mind is that this device will not mirror your phone completely but allows you to connect the two easily to give you a seamless experience while driving in your car.
Some of the things to look out for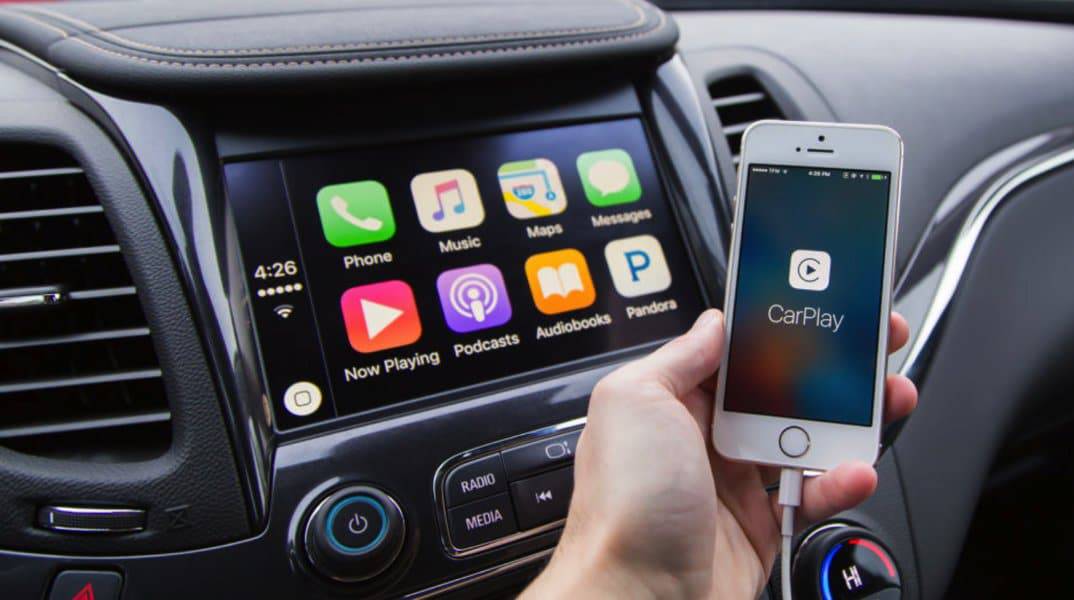 Many manufacturers have announced that they will be introducing these head units in various cars in the upcoming years, but each will be different from the other in some aspect. Therefore, it is important that you know what to look for in your head unit before you make the purchase. Below are some aspects to keep an eye out for:
Sound: The sound quality of any head unit is one of the most important things you can't overlook. Make sure that the model you've picked has great sound, something preferably which doesn't echo or seem out of tune. You can always ask the dealer to turn on the device so that you can have a listen. Pick the one that has the clearest sound.
Brand: The brand is another important thing that you should consider. There are many manufacturers in the game, but only a few are known for their devices. They should provide you great products, excellent customer service, and a guarantee/warranty.
Budget: It's always important to keep a budget in mind. A good head unit will set you back a good amount of money. These units can easily range from $200 to $1000. If you have a certain budget in play, make sure you stick to it. You should be able to find a good product well within your budget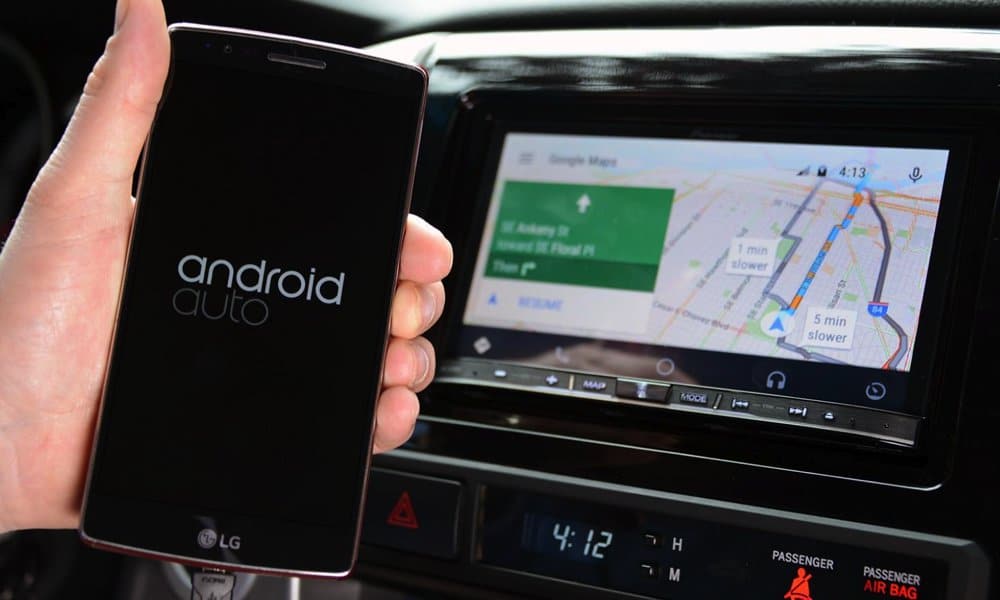 Usability: If you are not too technology savvy, then it may be better for you to choose a product that is easy to use. Such devices will have a simple user interface, and you will be able to maneuver around with ease. Test the products for their usability before you make the purchase. If you feel that you will be able to handle one that has a relatively different user interface, then go ahead and pick it up.
Design: If you're someone who wants to show off their new gadget, then you may want to consider the design. Each unit's design will be different; some will be simple, while others will look sleek and fabulous. Think about the interior of your car or what reflects your personality and go with it.
Features: Again, every model you come across will have the same yet different features. What we mean by this is that these models will come with the same main features, but there will be a few other features that will be different or additional in the unit you choose.
Best Android Auto and Apple CarPlay head units
This product is an in-dash product which looks gorgeous and is relatively easy to use. The display is almost 6.8 inches big, and you can easily sync your car's cameras with the device (both front and rear). The product also has a SiriusXM satellite radio and supports both Android Auto and Apple CarPlay, so you can use it with whichever smartphone you have. There is an integrated Bluetooth system as well.
READ MORE: Review: Intellidash Pro – add wireless CarPlay without tearing your car apart
There is one feature that is quite different from the rest; this is the virtual adjustment feature that makes sure no matter where you are watching the screen from, it will appear straight to you. Click here to learn more.
This device has a 7-inch display and supports both Android Auto and Apple CarPlay. There's tilt control, along with an optical digital output which allows the users to use the device with their phones. The other remarkable feature is the 2-zone entertainment, which gives the people in the rear a separate source to play, which is really neat. Click here to learn more.
This unit comes with wireless CarPlay connectivity and costs more than most of the other products listed here. The wireless features allow users to experience the device as they do not have to worry about locking their phone with it, making it much easier to use. At the same time, the product is sure to provide its users with a lot more regarding value and features. Also, it is termed as a high-end product. It has a LED backlighting system and a 7-inch WVGA capacitive touchscreen. Click here to learn more.
KENWOOD DMX7740S
This particular device is suited for both Android Auto and CarPlay; it's a whole new in-dash model which has a sufficiently-sized panel display. The product is more on the capacitive side than of the resistive variety. A few of the features that come with this product is Bluetooth, which has been built-in, and a SiriusXM satellite radio. There is a 13-band equalizer also present in the product.
One of the good things about this product is that you will be able to connect it with the dashboard camera (DRV-N520) if you have one. The unit also has a remote iPhone app which you can simply download on your phone to control the entire thing with it. Click here to learn more.
This manufacturer has come up with a line of different units that are priced differently, according to the type of unit and the features available in it. All of them support Android Auto and CarPlay. They come with a variety of features that are sure to turn your head. Here's a list of all their units. You seriously can't go wrong with anything from Pioneer.