Toronto's Bardya Ziaian on 3 ways fintech is revolutionizing banking
Fintech is changing the way we bank, and the evidence is everywhere.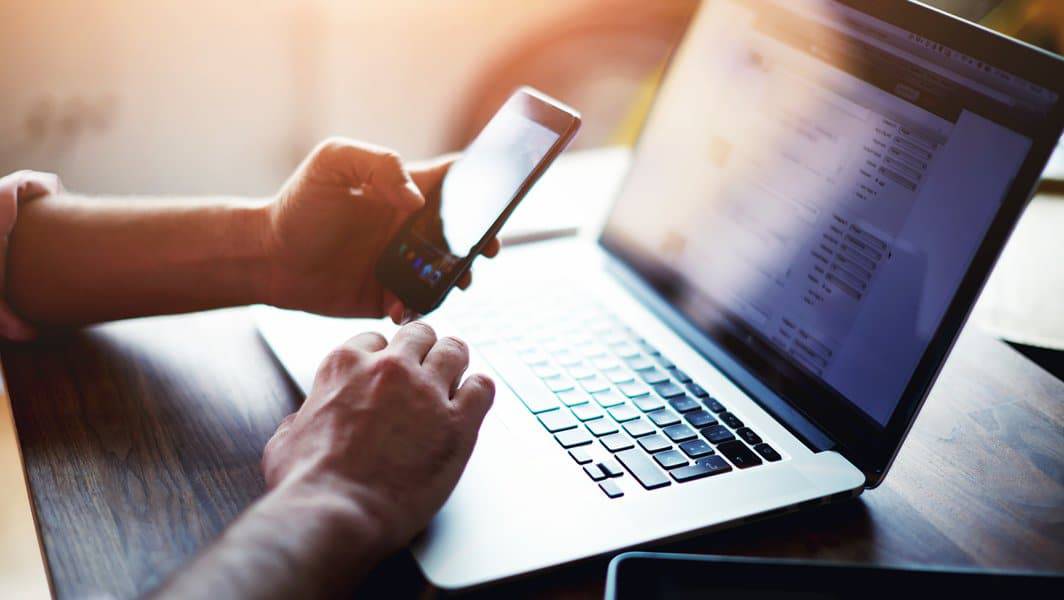 Reuters reported in early July 2021 that fintech companies based in London raised more money from venture capital investors in the first six months of 2021 than in any other year, "demonstrating the British capital's resilience as a hub for digital financial services post-Brexit." 
A few days later, Fintech News reported that the emerging financial technology industry is also booming in Argentina, which now has more than 300 companies employing nearly 15,000 people, according to data from Cámara Argentina de Fintech.
Fintech is creating jobs, offering new and more convenient ways for people to manage their money, and revolutionizing the traditional banking industry along the way, said Bardya Ziaian, the CEO of Toronto-based think tank Sittu Group and an entrepreneur who founded and sold several fintech companies, including BBS Securities and Virtual Brokers. 
"After a few years of skepticism about the staying power of fintech, it's clear to nearly everyone that it's here to stay," Bardya Ziaian said. "And it's going to continue bringing radical changes to the banking industry that are already happening."
So what are some of the technologies transforming banking?
Artificial intelligence
Is it fair to say that AI, or artificial intelligence, is going to change nearly every industry within the near future? 
Sure, but it's already happening within the financial sector, thanks to innovations from fintech.
It shouldn't be too surprising that we're seeing the AI revolution happen in banking, Ziaian said, given that the innovations save money.
By replacing many jobs handled by humans, AI will reduce or eradicate many banking costs, he said, as well as improving the detection of fraudulent account activity, shutting down an account before huge amounts of money are lost.
"That's probably just the tip of the iceberg, so to speak," Ziaian added. "As the cost-saving of AI becomes well-known, we're going to see more AI-driven innovations within the financial space."
Faster, smarter payments
Customers now expect to make or accept payments with the push of a button, usually on a mobile device. As a result, exchanging money, even electronically, has never been faster, easier, or more secure. 
The trend toward same-day payments is everywhere. According to Deloitte, "Faster payments is enabling individuals to be paid faster, businesses to have greater control over working capital, and is a step toward eliminating batch processing systems within financial institutions and potentially revolutionizing the correspondent banking system."
As the pandemic drove eCommerce growth through the roof, modern businesses are looking to their financial services providers to find new ways to drive social media marketing campaigns, as well as ensure easy digital payments.
Improved security
As the economy has moved online, bringing more and more money with it, the thieves have moved as well.
Cybersecurity has surged in recent years with a rise in online theft that's the almost inevitable result of the popularity of mobile banking. Fintech leaders have already created some solutions for the problem, including two-factor authentication, but fraud is still an issue. 
This is why many fintech experts, Ziaian included, believe that the best way to prevent cybercrime is biometric security systems, like thumbprint IDs on smartphones. 
Whether it's security, easy payments, or AI, these are still just a few of the ways fintech is changing the financial industry, Ziaian said.
"The truth is, fintech is just getting started, and the sky is the limit," he said. "For that reason alone, I think it's a very exciting time to be working in this industry."
Have any thoughts on this? Let us know down below in the comments or carry the discussion over to our Twitter or Facebook.
Editors' Recommendations:
The dawn of FinTech in Asia
How will financial technology and regulation transform trading?