Trackabi: Reinventing time tracking with gamification
With Trackabi Instead of just tracking time, teams can play a time tracking game.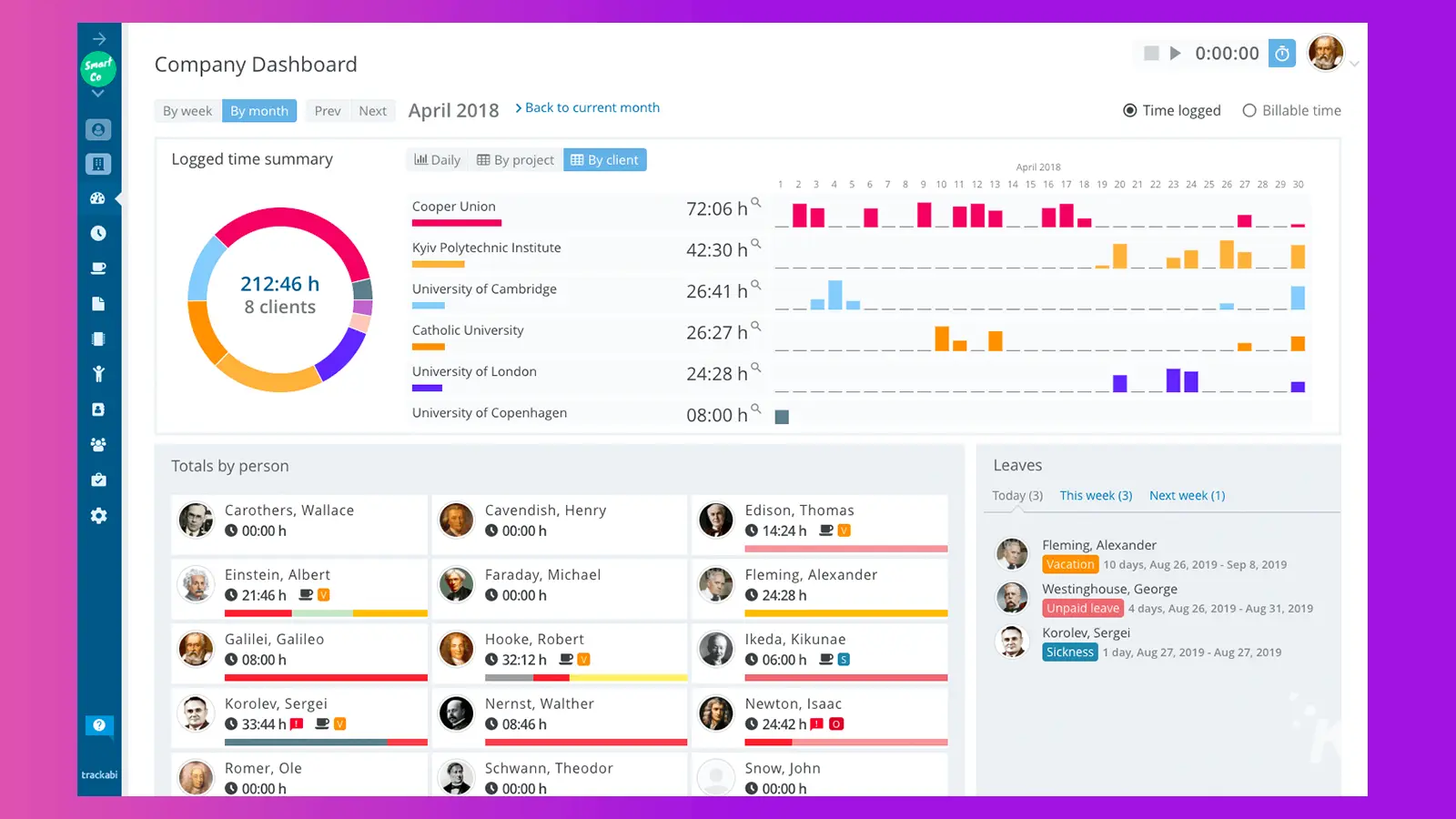 In this fast-paced world, humans are dependent on the ticking of clocks, especially in work scenarios where managing time, personal leave, work tasks, invoices, and payments require constant administration.
Therefore, these tasks need efficient software to manage. Since these tasks depend on data regularly supplied by people, they should be seamless and easy to use, and engaging and fun.
This is where Trackabi can help solve the mundane task of time tracking.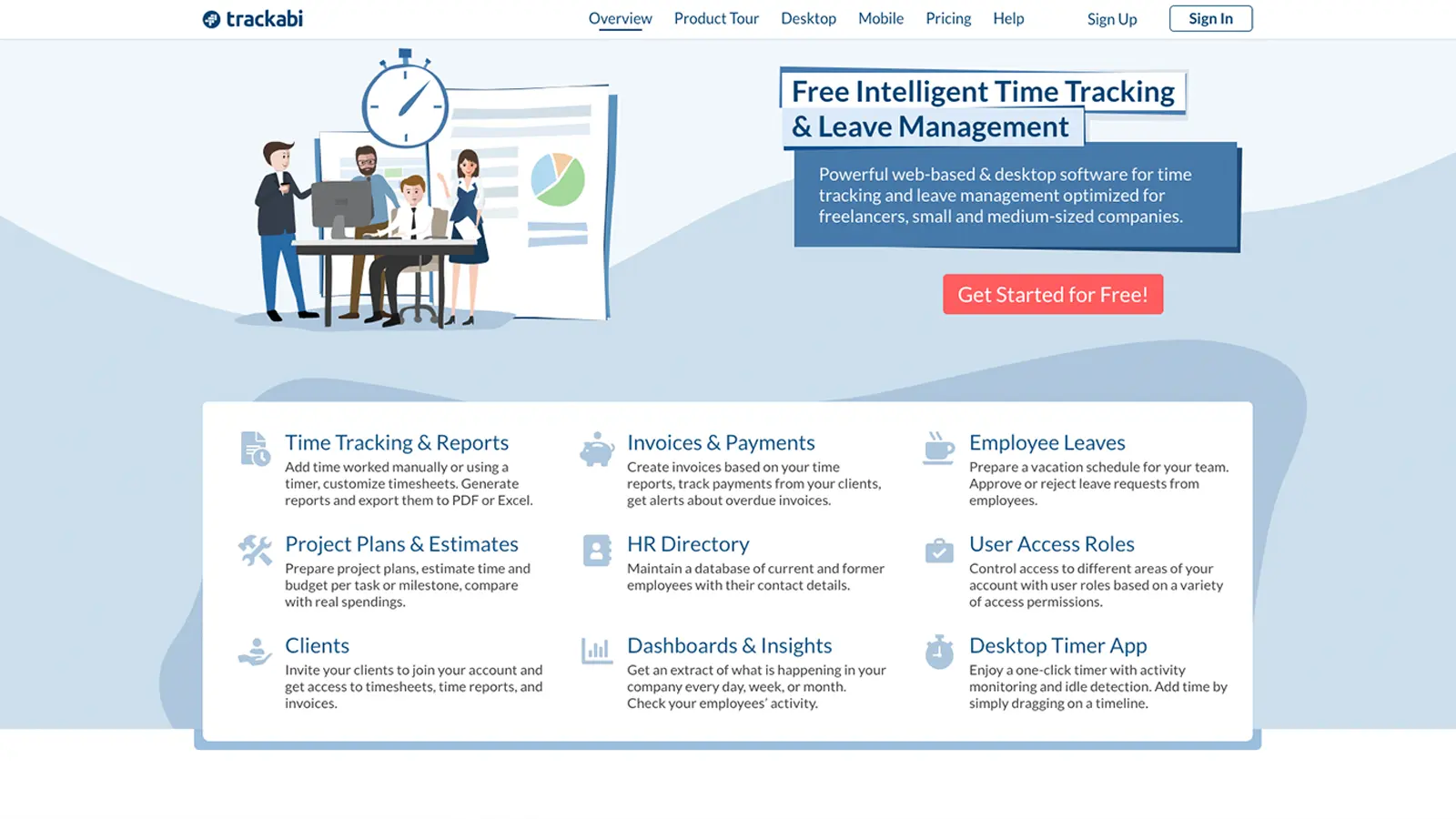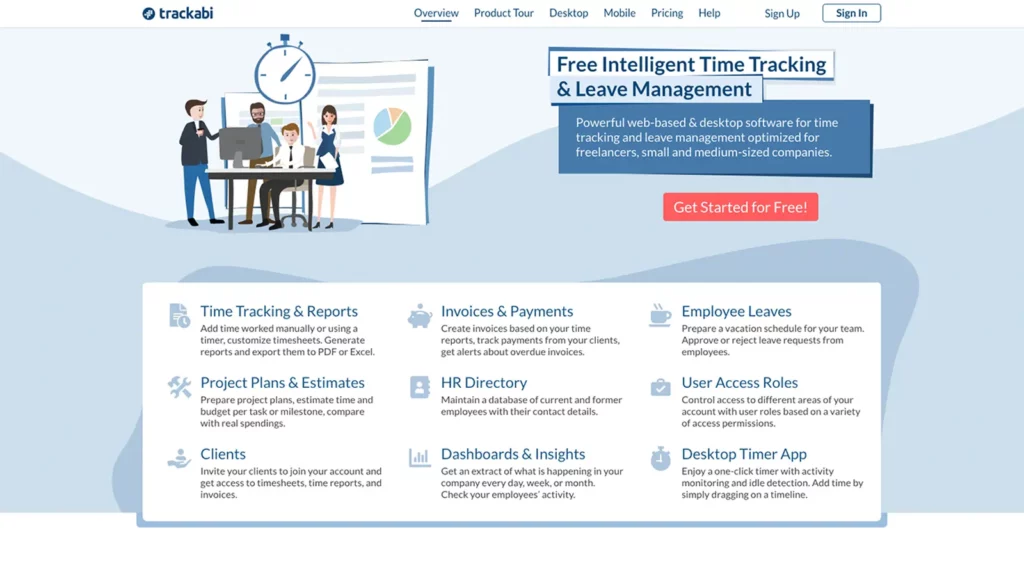 Trackabi offers features such as time-tracking, employee leave schedules, invoicing, payments, GPS routes, reports, and more.
For example, it is excellent software for freelancers, SMEs, or any company that may need to improve their time-tracking process.
Moreover, it is a perfect addition to any organization and is already the top choice for 2500+ companies worldwide.
Trackabi is a web and mobile-based service for small and medium-sized businesses, offering all the features expected from time-tracking software.
Our focus on quality and user experience has also helped us stand out from the competition. Our team of experts is always working on releasing more valuable features.
Even the best software requires accurate and complete data inputs, and one knows that time tracking is a tedious process people hardly ever enjoy.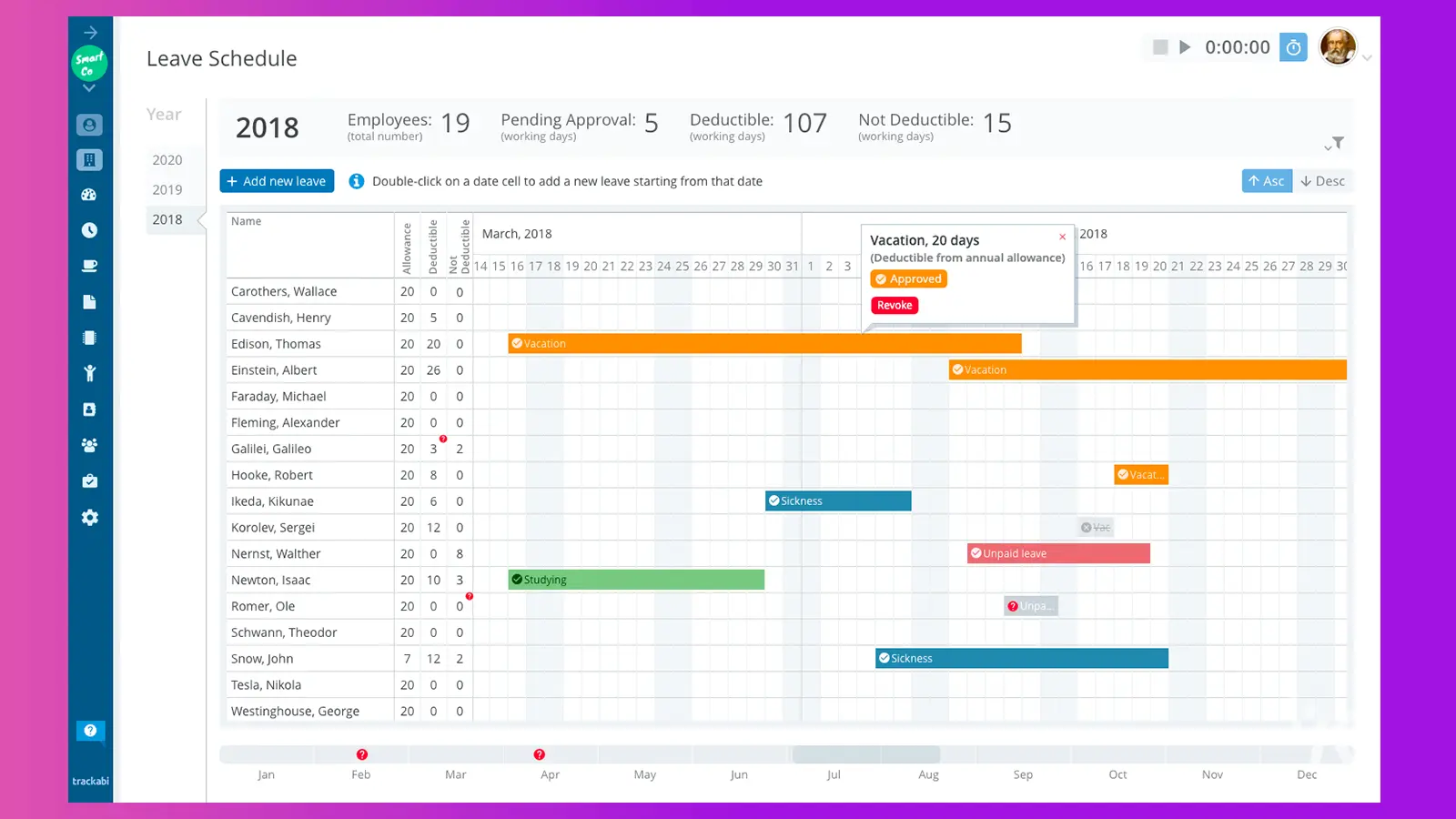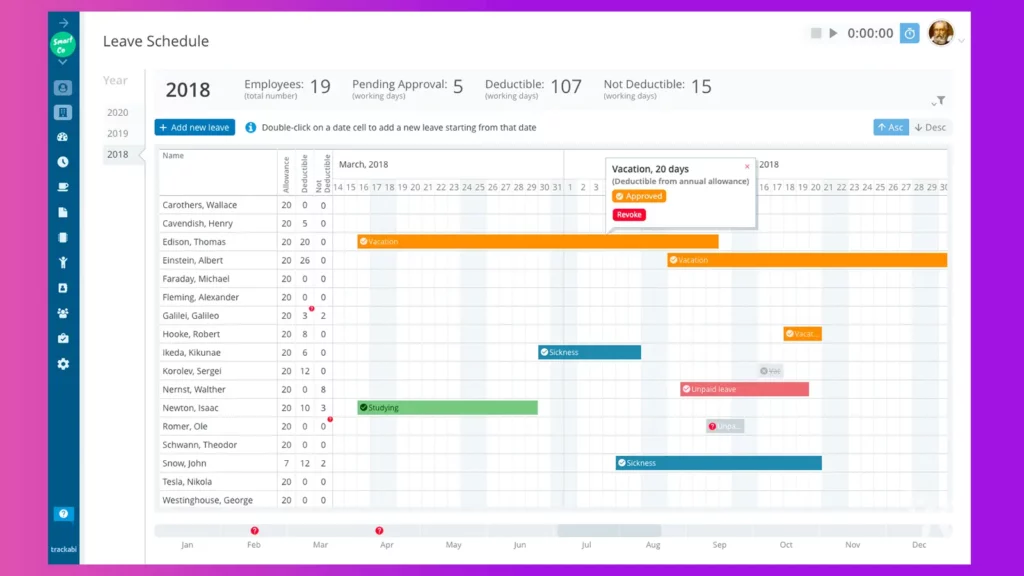 Getting employees to track their time is a significant issue for many companies.
Trackabi solves this problem using the gamification approach. Instead of just tracking time, teams can play a time tracking game.
As in any game, there are challenges people face and awards they can earn. Hence, gamification is a great way to motivate employees to do their best regarding such mundane tasks as time tracking.
Therefore, with Trackabi, it is effortless to start gamifying your tasks.
The founder and CEO of Trackabi, Andriy Mishenin, has two decades of experience as an entrepreneur.
He also was a project manager in web technology, design, and business development, which honed his skills in building complex, large-scale software projects.
Ultimately, Trackabi was created as an elite SaaS project for efficiency, affordable, advancement, and fun.
Additional features included are project plans & estimates, payroll, an HR directory, and integration with multiple third-party services that focus on delivering an exceptional experience.
Have any thoughts on this? Carry the discussion over to our Twitter or Facebook.
Editors' Recommendations: