How to transfer contacts from a LG G5 to a Galaxy S8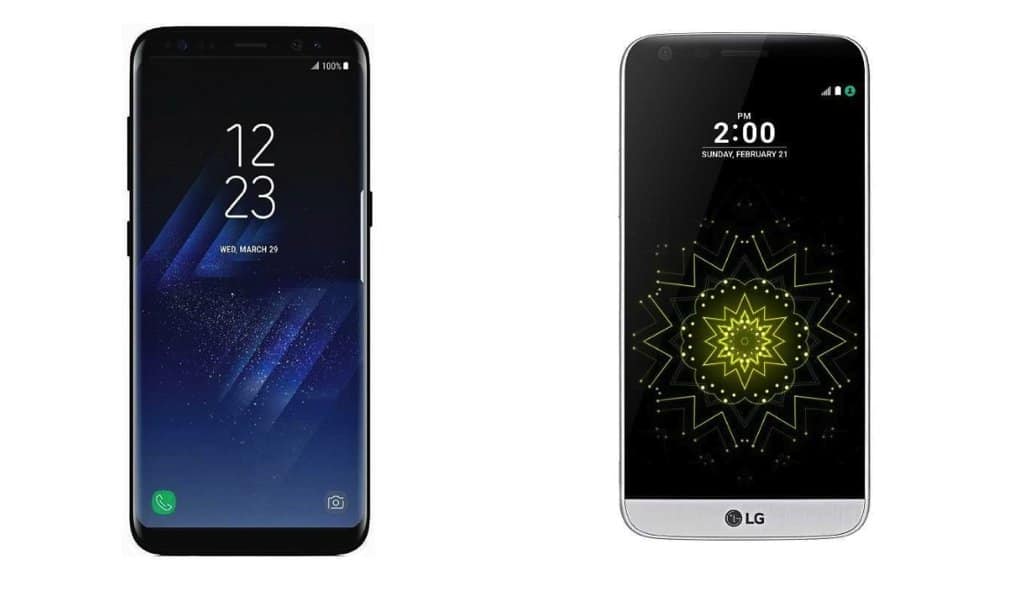 The LG G5 was launched in late April of 2016. It takes a different approach from other phones at least when it comes to battery removal. It has great specs and was advanced for its time. But things change rapidly, at least in the field of smartphones.  The release of Galaxy S8 gave us a new set of possibilities with its iris scanner, improved processor, and body build.
More power and improved features with not much difference in the price makes it tempting to switch phones. After all, why not? One thing that scares off most folks from switching is the loss of data. Mostly due to mishandling. Especially important data like your Contacts. You cannot live without them even for a day. You cannot transfer them directly like other files by using the file explorer. As contacts are not visible in the file explorer. If you are switching you obviously will want to transfer the contacts to your new Samsung Galaxy S8. Here are three ways to do just that.
Method 1: Google Account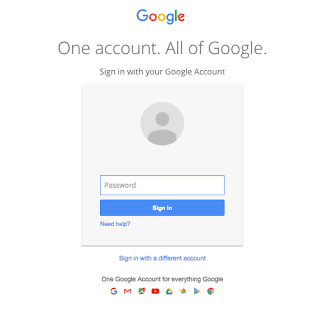 This is the easiest method to transfer contacts from LG G5 to Galaxy S8. By using your Google Accounts, like the one on your G5. You will also be using a Google Account on your Galaxy S8. So synchronizing the contacts with your Google Account will do the trick. Once you sign in to your Galaxy S8 with the Google Account you were using on LG G5. The contacts on your G5 will be added to S8's contacts list. It is roughly a two-step process.
Step 1: Sync the contacts from your LG G5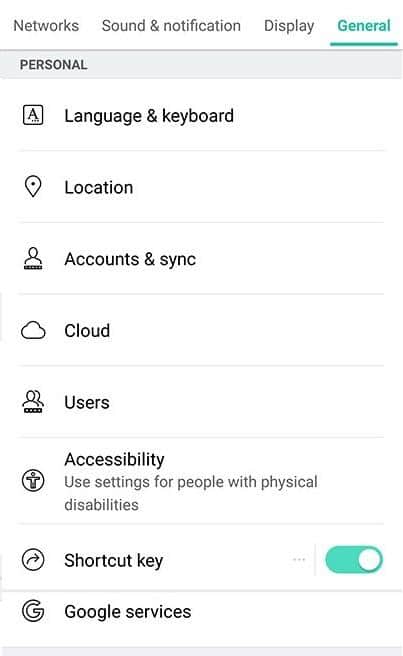 Go to the "Accounts and Sync" under the "General" tab on your LG G5. And sync the contacts on your Google Account. This will sync your contacts with Google Contacts. You can double-check that if you got all contacts synced on Google Contact's Web site.
Step 2:  Add your Google Account on Samsung Galaxy S8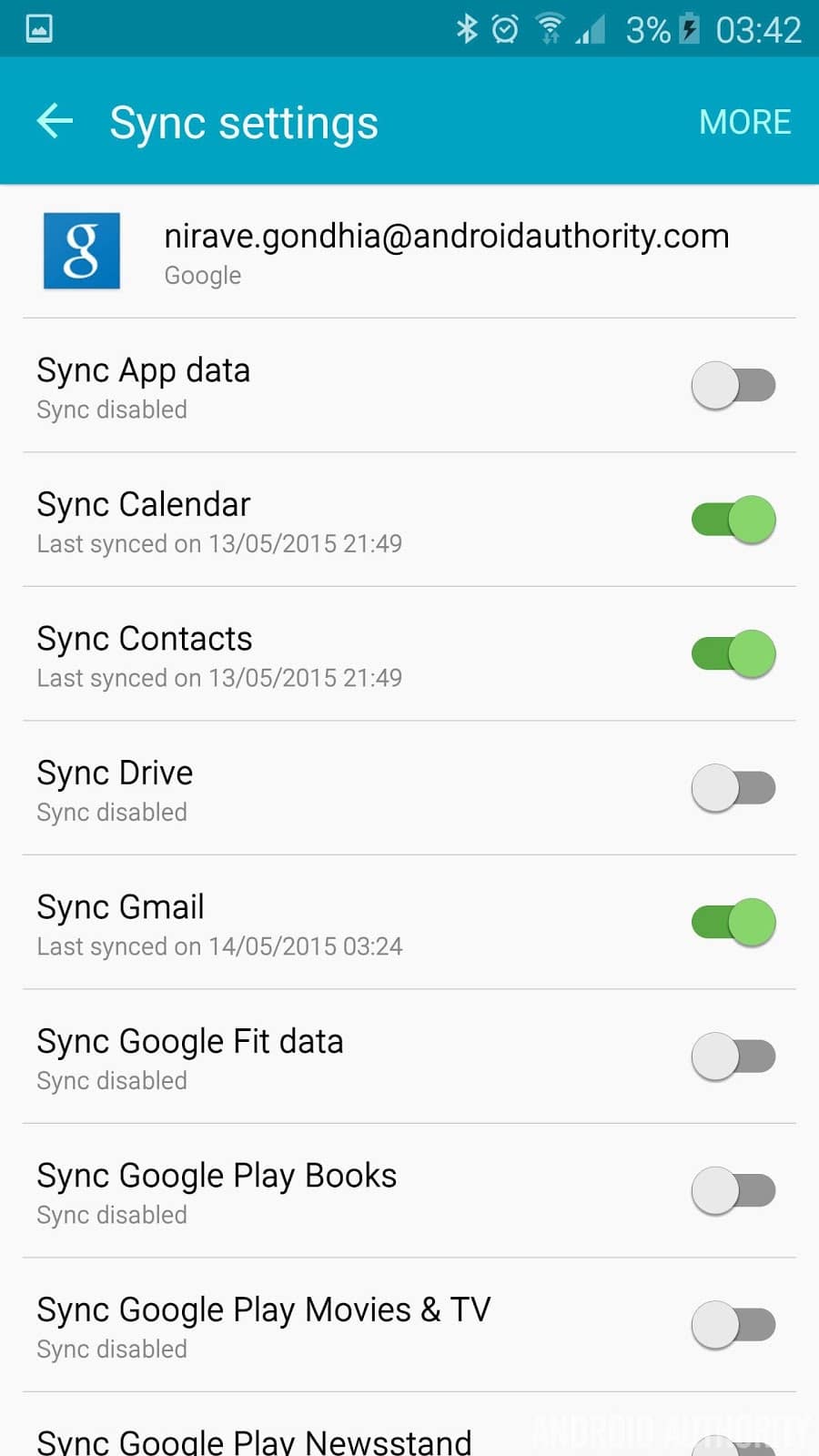 Now that you have synced all your contacts to the Google Contacts. Adding that account on the Galaxy S8 will sync the Google Contacts with your S8's contact list.
Method 2: Using PhoneTrans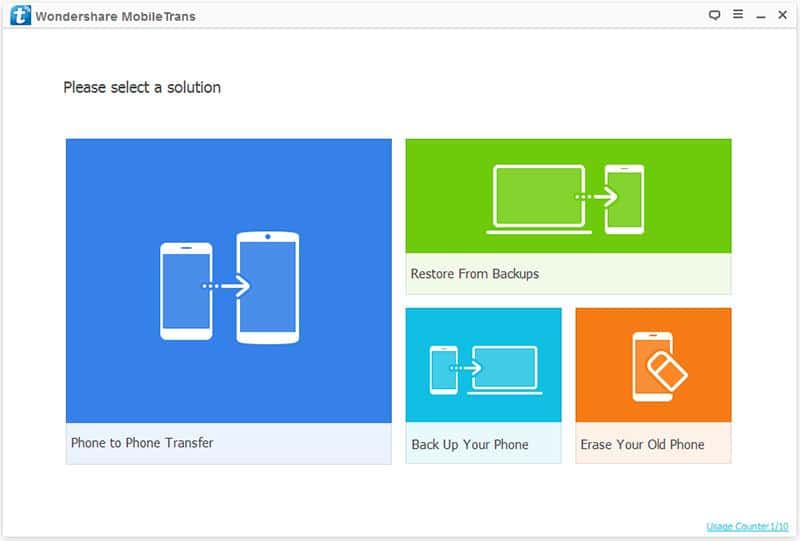 PhonTrans is a desktop application useful for doing phone to phone transfer. Creating and restoring backups is also easy with this application. The software comes handy in both iOS to Android and Android to Android transfers. It reduces the hectic transferring process to just a few clicks. This is a premium software, but a free trial version is available here. Follow to steps below to transfer contacts from LG G5 to Galaxy S8.
Step 1: Install and open  PhoneTrans
Step 2: Select "Phone to Phone Transfer"
"Phone to Phone Transfer" allows you to transfer the data directly between the phones.
Step 3: Connect both phones to the PC via USB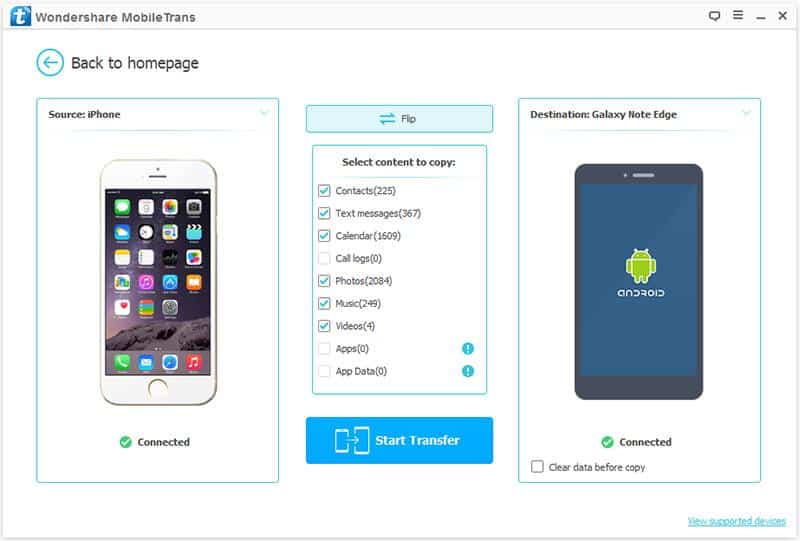 Connect both your LG G5 and Samsung Galaxy S8 to the PC. Make sure that the source, LG G5 is on the left side. And destination, Samsung Galaxy S8 is on the right side. If they are not at their respective positions, press "Flip" button.
Step 4: Select "Contacts" and click on "Start Transfer"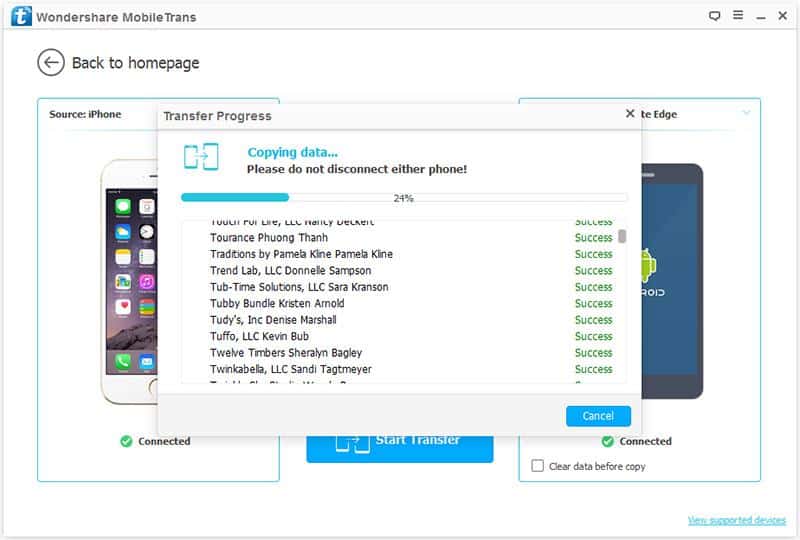 Select "Contacts" from the "Select content to copy" list. Check the box "Clear data before copy" if you want to clear the S8's previous data before transfer. Start the transfer, you will see a progress bar. Disconnect the devices when the transfer is complete.
This method is more convenient for those who do not want to use a Google Account. Or prefer keeping things offline, which is totally fine. This way is also quick, safe, and reliable but you lose the ability to access your contacts anywhere.
Method 3: Using Your PC
If you do not wish to use Google or any other external software. You can still transfer your contacts from Android to Android. The process can be longer than the methods mentioned above. But this method will only involve your LG G5, Galaxy S8, a USB cable and your PC.
Step 1: Connect LG G5 to your PC
There are other ways to export contacts to the PC too. But this one is the most convenient one.
Step 2: Open Contacts app and export the contacts to PC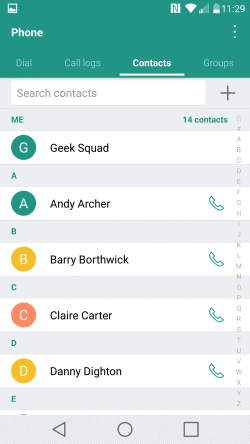 Click on "More" (the vertical three dots in the upper-right corner). And export to contacts. The contacts will be transferred in a vCard (.vcf) format. Copy the file to your PC from the SD card. And disconnect the LG G5.
Step 3: Connect Galaxy S8 and copy the vCard file
Connect the Galaxy S8 and copy the vCard file you saved earlier to S8.
Step 4: Open the vCard file
Now you can disconnect the Galaxy S8. Open the vCard file and contact will be imported to your contacts list.
This method, unlike others, does not require any external software or support. It works fine offline using the resources you already have.
Now you have three different methods to transfer your contacts from the LG G5 to Samsung Galaxy S8. If you wish to stay hassle free. And want to contacts to be more accessible and safe. Go for the first method. If you do not prefer managing your contacts online. We can go for either the second or third method. Choose the one you feel comfortable using.